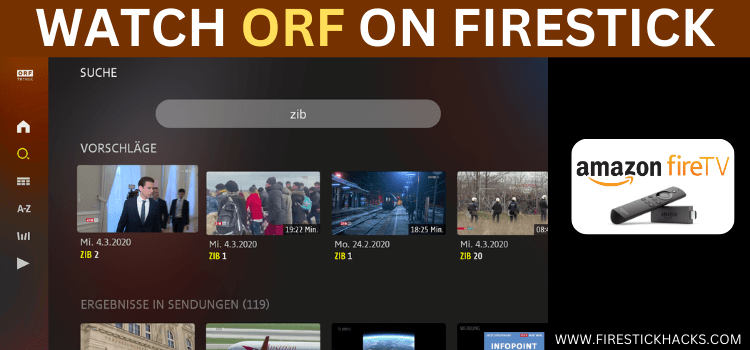 This is a step-by-step guide on how to watch ORF Live on Firestick, Fire TV, Fire TV 4K Max, & Fire TV Cube.
ORF (Österreichischer Rundfunk) is a free Austrian National Public Broadcaster/ Network which is popular for National and International video content.
It is Four Television Channels and 12 Radio Channels and a streaming website that serves under the Public Law of Austria.
Its channels include ORF1, 2, ORF 2 Europe, ORF III, ORF Sport+, and Radio channels that generate revenue with TV Licensing fees and advertisements.
Since ORF is only available in Austria and if you're not in Austria then you will face an error that says:
"Dieses video darf aus rechtlichen gründen nur in Österreich wiedergegeben werden."
(Due to legal reasons, this video is only available in Austria.)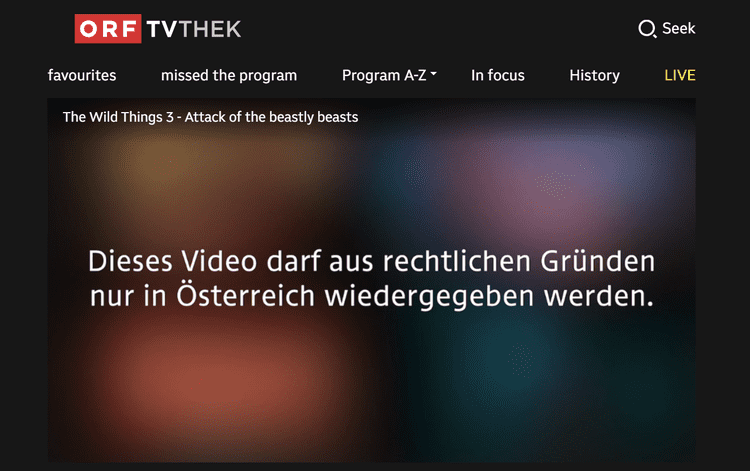 Therefore, it is recommended to use a VPN on your device and connect to an Austrian server to access ORF content.
Our Recommended VPN – ExpressVPN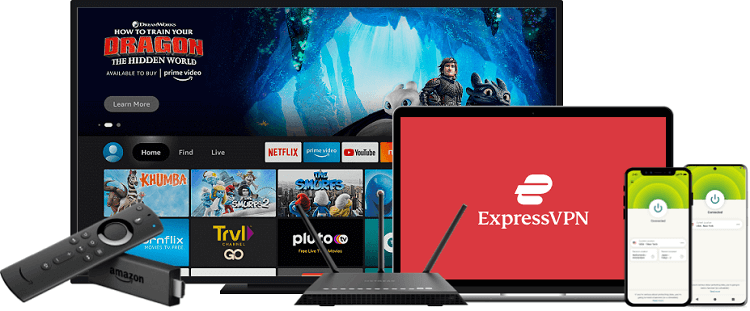 ExpressVPN is our top choice when it comes to watching ORF Live on FireStick because it unblocks the service by assigning you Austrian IP address.
Get ExpressVPN today and enjoy 3 extra months free. It also offers a 30-day money-back guarantee policy that allows you to access all features risk-free for 30 days.
How to Watch ORF Live on Firestick
ORF App is officially available on Amazon App Store but it is only for the people living in Austria. You can visit the official website of ORF with the help of a browser, which we'll be showing you now.
Make sure to install and use ExpressVPN on FireStick and connect to Austrian Server as the service is only available in Austria.
Follow the steps below:
Step 1: Open Firestick Home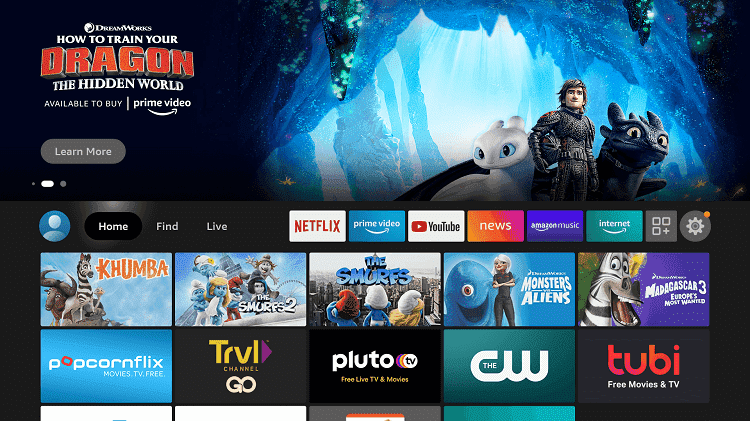 Step 2: Select the Find menu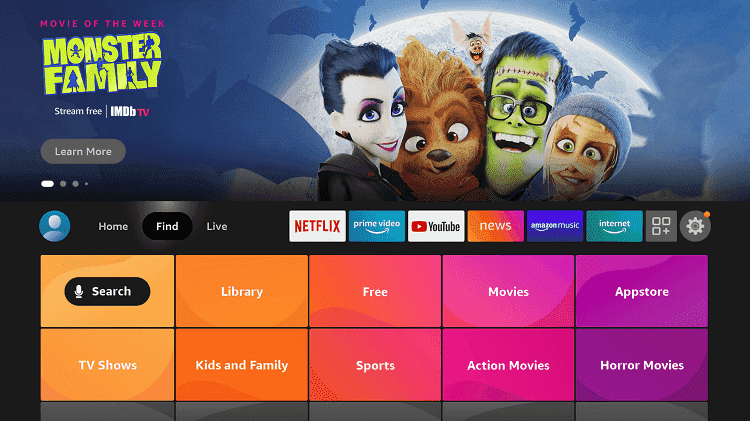 Step 3: Click on the Search option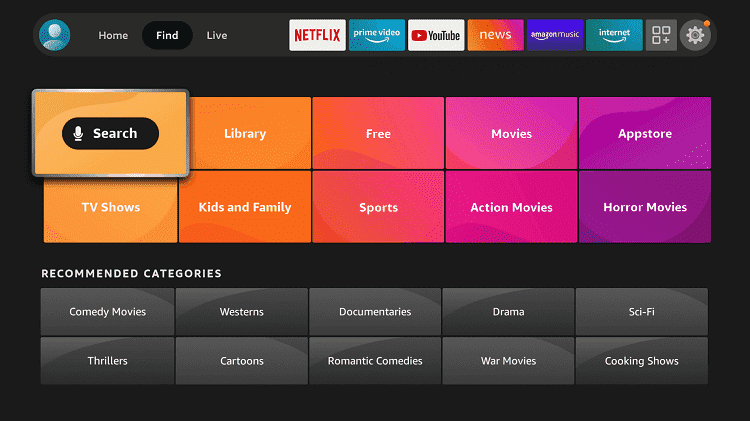 Step 4: Type Internet Browser and select it from the list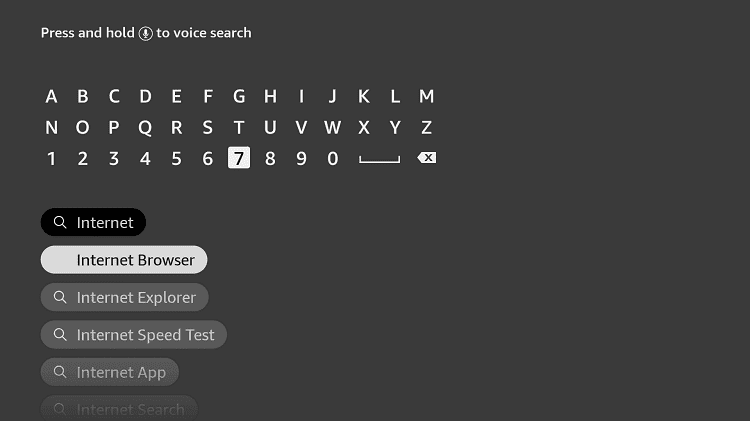 Step 5: Select the Internet icon when the below screen appears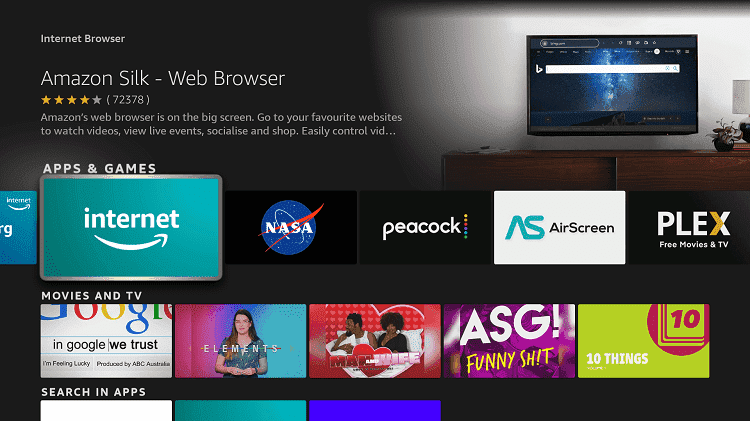 Step 6: Click on Download and wait for the app to install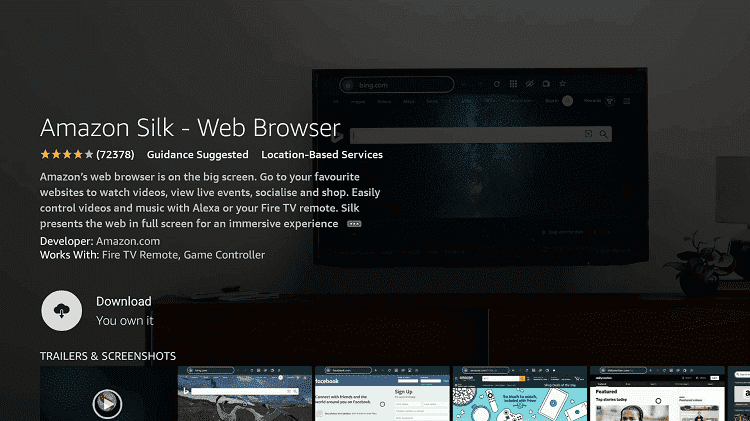 Step 7: Wait until the download is completed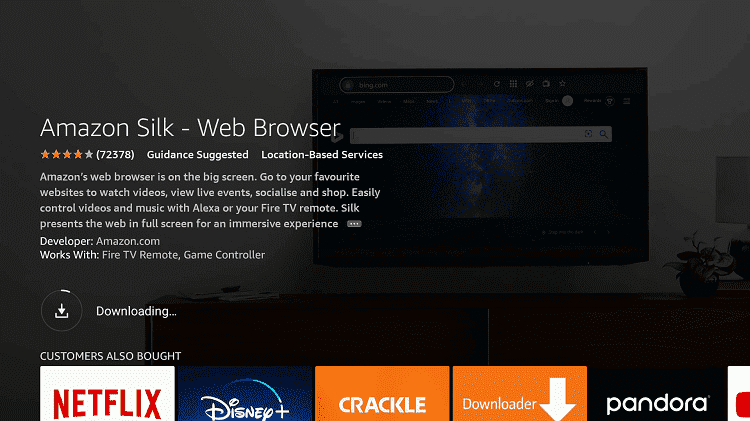 Step 8: Now Open the ExpressVPN app and connect to the Austrian server to access the ORF content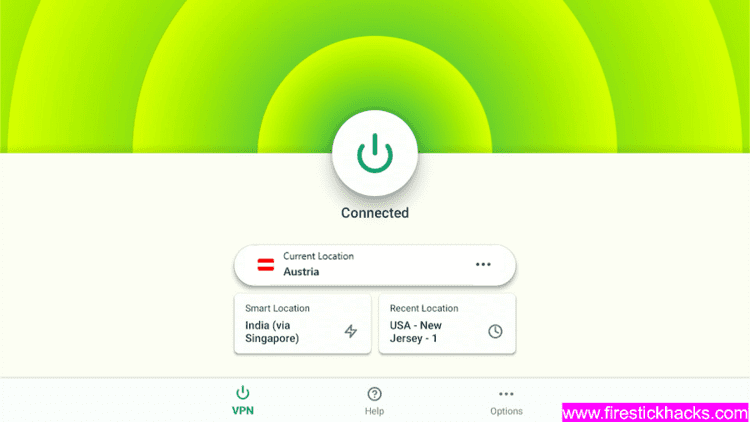 Step 9: Now you can open the browser. So click Open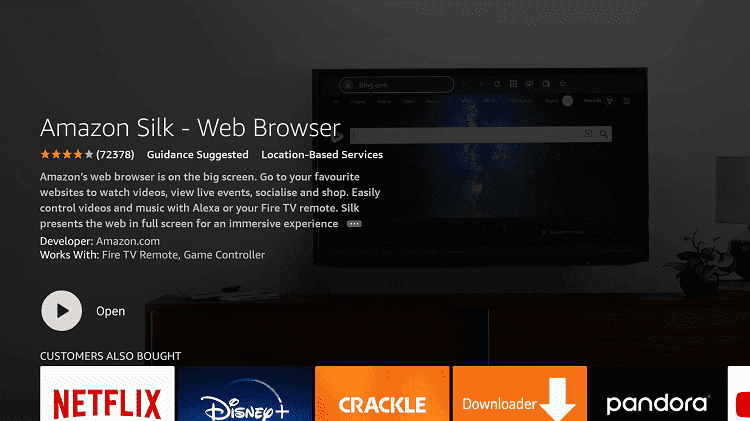 Step 10: Open the browser and click on Accept Terms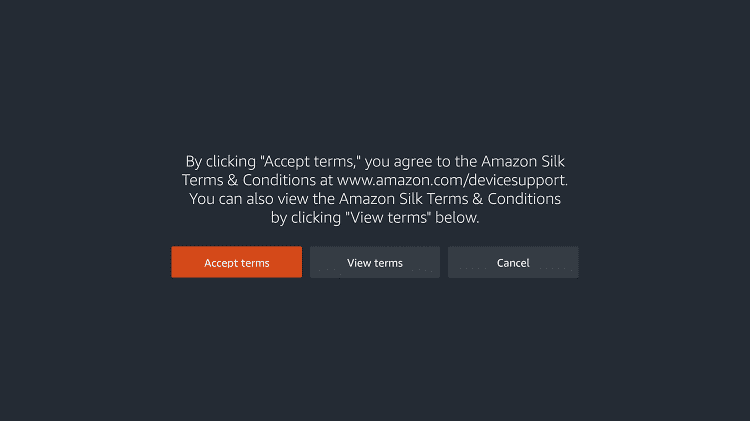 Step 11: By default, the Bing.com tab would be open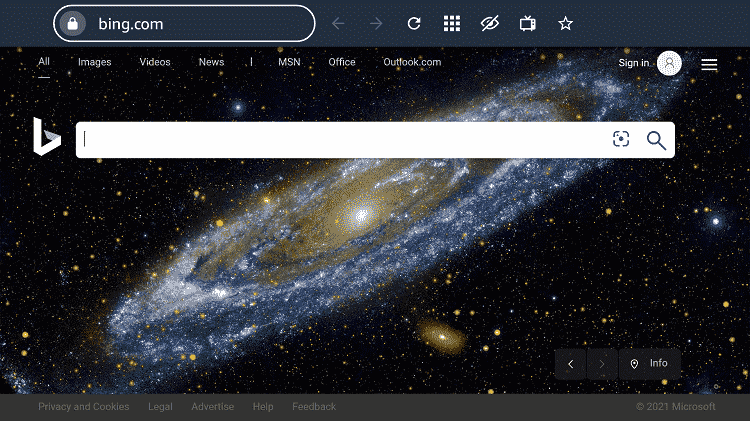 Step 12: In the search bar type, https://tvthek.orf.at/ make sure the URL is correct since it is case sensitive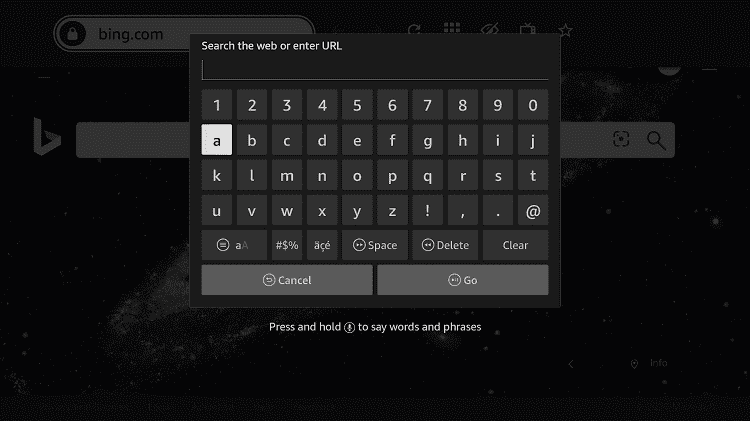 Step 13: This is the ORF website interface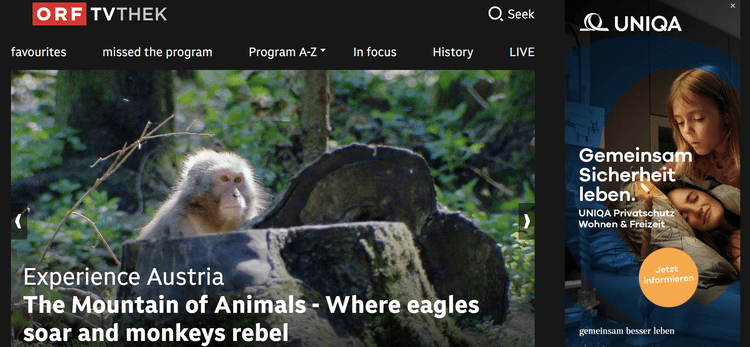 Step 14: Scroll down and you can see on-demand and live content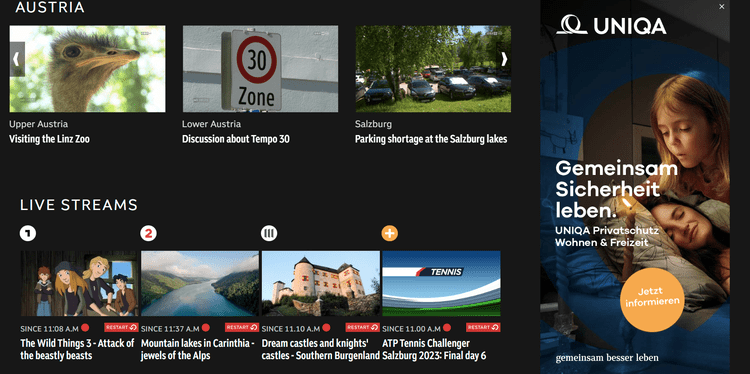 Step 15: Choose anyone to play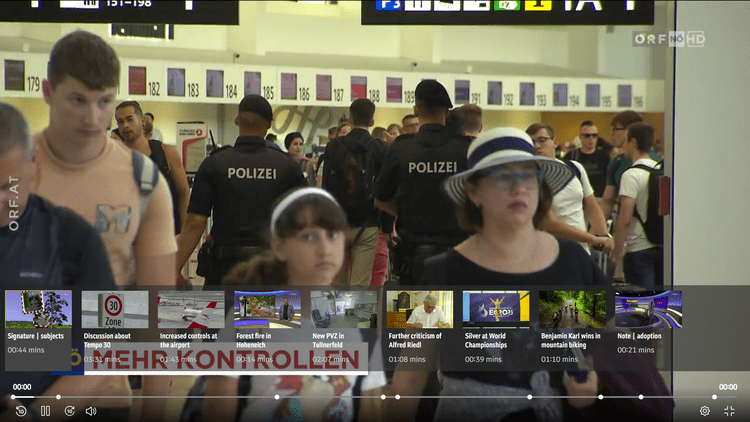 Step 16: Click Live Tab and you can see the schedule of Live Channels of ORF, you can stream any for free.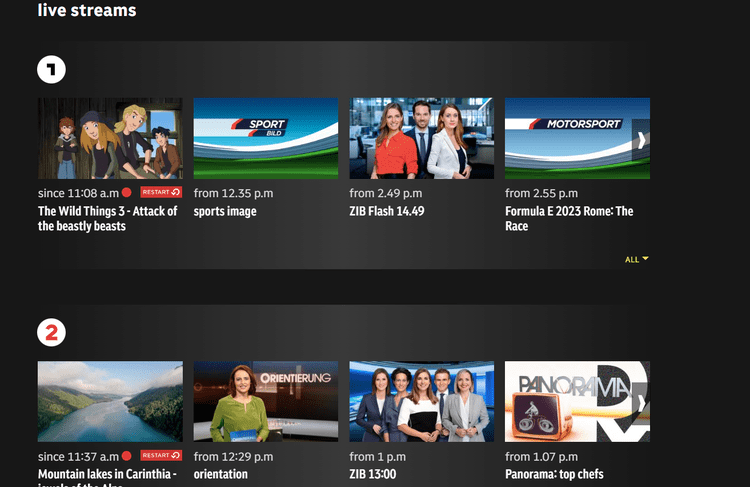 Channels of ORF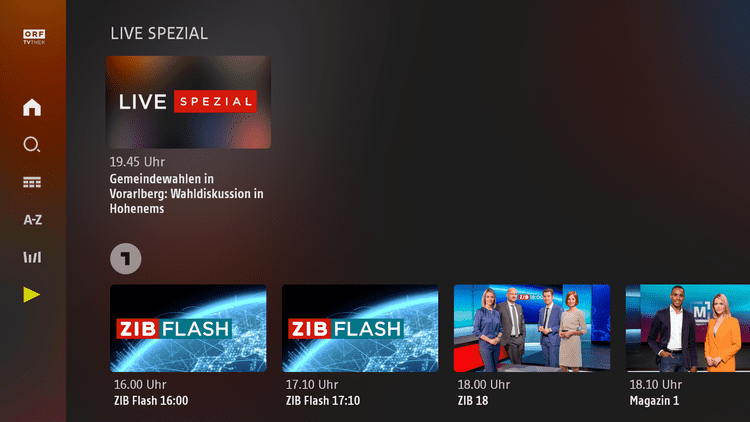 ORF has 4 main Live Channels from which ORF 1 & 2 covers the major portion of content. Details of Live channels and their content are mentioned below:
ORF 1
It mostly covers the young, cosmopolitan, and urban audiences. Its programs category includes TV shows, movies, Kid's programs (free of advertisement and violence), major sports events, and more national and international content.
ORF 2
It majorly targets mature and traditional audiences. Its program library consists of in-depth information, documentaries, News, debates, High culture, religion, and science programs.
ORF III
This channel is especially considered for information and culture programs. Its programs mainly consist of the culture and tradition of Austria and local and national events that are celebrated in the country.
ORF Sport+
As you can understand by its name that this channel is dedicated to Sports only. It broadcast local and international sports like Austrian Grand Prix, UEFA Europa League, UEFA Champions League, etc.
Radio Channels
It provides almost 12 radio channels that can be streamed in Austria. These channels are:
Ö1: ORF's cultural and principal news channel
Hitradio Ö3: pop music channel
FM4: channel for (alternative) youth culture
The Ö2 radio channels have been replaced by nine regional channels:
Radio Burgenland
Radio Kärnten
Radio Niederösterreich
Radio Oberösterreich
Radio Salzburg
Radio Steiermark
Radio Tirol
Radio Vorarlberg
Radio Wien
Radio Slovenski
You can broadcast these radio channels on FM and via SES Astra satellites at 19.2° east.
What to Watch on ORF?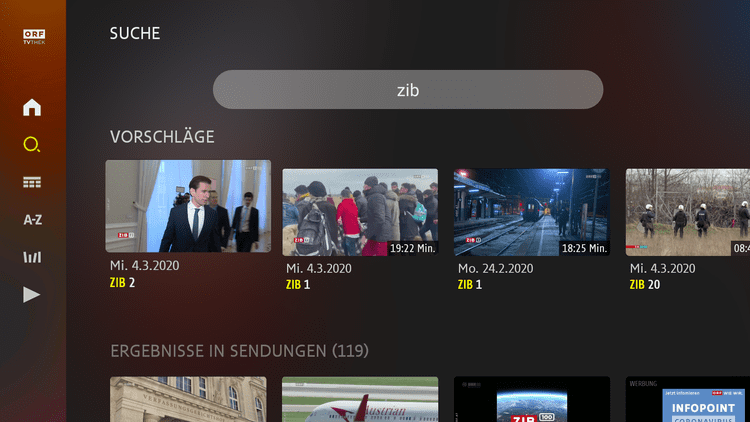 Take a look at some of the amazing shows and other programs that you can watch on ORF.
Guten Morgen Österreich
Formula 1 (all Grand Prix events)
Euro 2020
Aus der Haut
Euromillionen
Kabarett im Turm
Menschen & Mächte
Pflanzerei
Schmatzo
Silvia kocht
Dancing Stars 2023
SOKO Linz
Vorstadtweiber
Goodnight Austria
Alpine Rescue
SOKO Kitzbühel
Scene of the Crime
Willkommen Österreich
Yoga Magazine
Fit with Philip
Scrubs – The Beginners
The Ollie and Moon Show
Dancing Stars
Malcolm in the Middle
Der Alte
Gilmore Girls
The Simpsons
Last Man Standing
Sports
ÖFB Cup
2nd League
DFB Cup
UEFA Europa Conference League
Alternatives of ORF
There are some other services live ORF which are from different regions. Take a look at some of the popular services:
FAQs – ORF
Is ORF Free? 
Yes, ORF is a completely free streaming service in Austria.
Can I watch ORF abroad? 
It is only available in Austria but you can watch it aboard with the help of a VPN (Like ExpressVPN) by connecting Austrian Server
Does ORF have Official App?
Yes ORF has its Official Streaming app available on various App stores like Amazon App Store, Apple, Android, etc
Final Words
ORF is a great Video streaming service that will provide Austrian content like Movies, Shows, Kids, Culture, Sports, etc.
It has four TV Channels (ORF1, 2, III, & Sports+) and 12 radio channels. However, it is limited to Austria only.
For this reason, ExpressVPN will be essential to bypass the geo-restriction by connecting the Austrian server and accessing ORF content from anywhere.