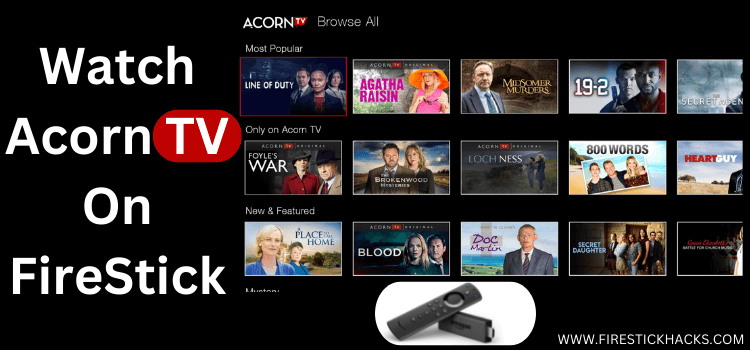 This is a step-by-step guide on how to watch Acorn TV on FireStick, Fire TV, and Fire TV Cube.
Acorn TV is a subscription streaming service available for you to provide a huge selection of movies and shows. Acorn TV is similar to famous streaming platforms like Netflix, Amazon Prime, and Disney+but streams only in a few nations.
It offers video content across all genres, including drama, classic, comedy, romance, horror, and mystery. Moreover, Acorn TV also produces its own original series in addition to those, for example, Close to the Enemy and The Level.
In order to use Acorn features, you must sign up for Acorn TV.  Furthermore, the user is provided with international content from countries like the United Kingdom, New Zealand, Australia, Ireland, and more.
Unfortunately, Acorn TV is restricted everywhere instead of in the USA. If you try to access it you will face geo-restriction and an error like this.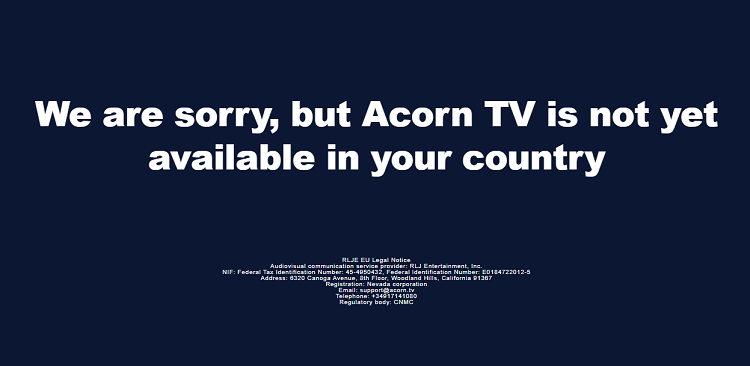 An alternate route is available for you if you do not live in the USA. Follow the article to learn how to watch Acron TV on FireStick.
3 Methods to Watch Acorn TV on FireStick
Here are the 3 ways to watch Acron TV on FireStick. The First method is the APK method where the user has to sideload the app. Next can be used by anyone from any country in the world. Lastly, I have mentioned the official App method for US residents.
Since Acorn TV is only accessible to residents of the US, make sure you use a VPN to bypass Acorn TV geo-restrictions.
Our Recommended VPN – ExpressVPN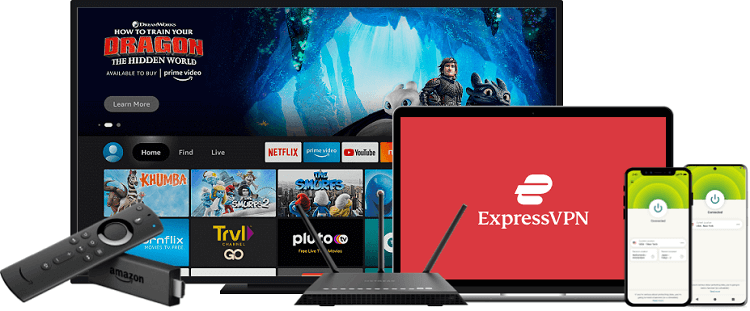 ExpressVPN is our top choice when it comes to watching Acorn TV on FireStick as the VPN easily bypasses its geo-restrictions and keeps your online identity secure while streaming.
Get ExpressVPN today and enjoy 3 extra months free. It also offers a 30-day money-back guarantee policy that allows you to access all features risk-free for 30 days.
Legal Copyright Disclaimer: FIRESTICKHACKS does not verify if apps, websites, or services hold a legal/official licensing of the media content that they stream. We DO NOT own, operate, or re-sell streaming sites, apps, or services NOR it is administered or hosted by FIRESTICKHACKS.
Watch Acorn TV on FireStick Using Silk Browser
This method is for users who do not live in the US or users who want to watch Acorn TV outside the US. Since Acorn TV is restricted everywhere except the US you will require a trusted VPN to unblock geo-restriction.
Install and use Express VPN on FireStick to stream Acorn from anywhere in the world without restrictions. Follow the steps below to watch Acorn TV on FireStick using a Browser:
Step 1: Open Firestick Home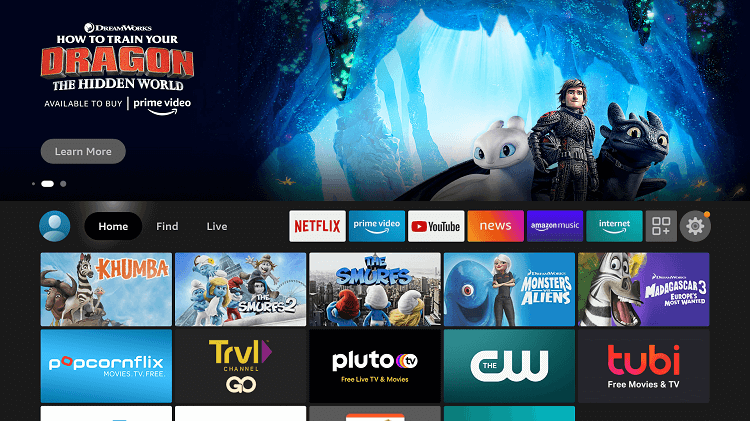 Step 2: Select the Find menu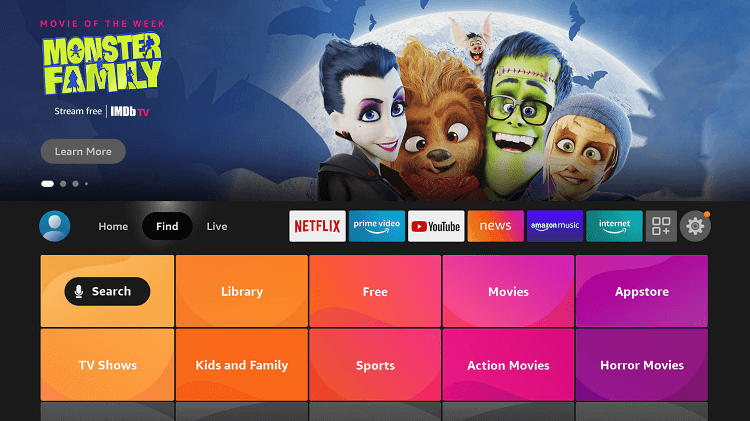 Step 3: Click on the Search option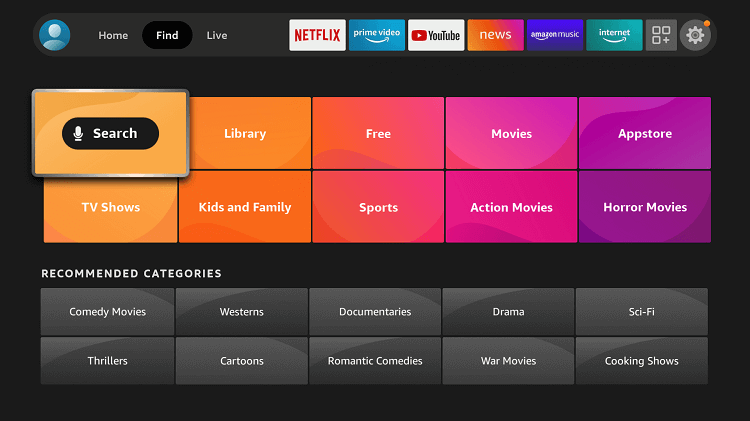 Step 4: Type Internet Browser and select it from the list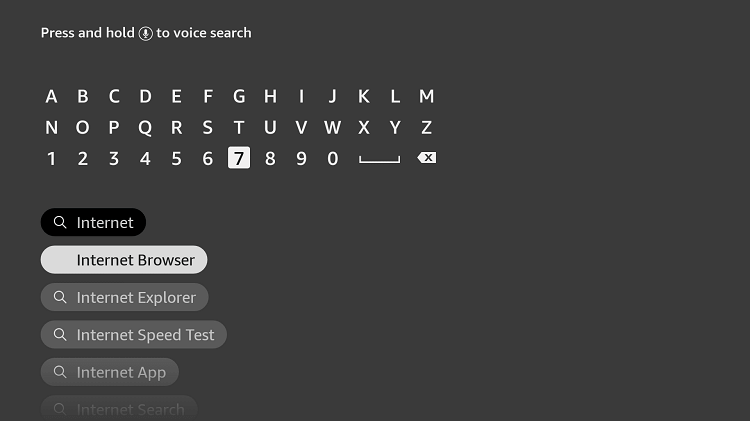 Step 5: Select the Internet icon when the below screen appears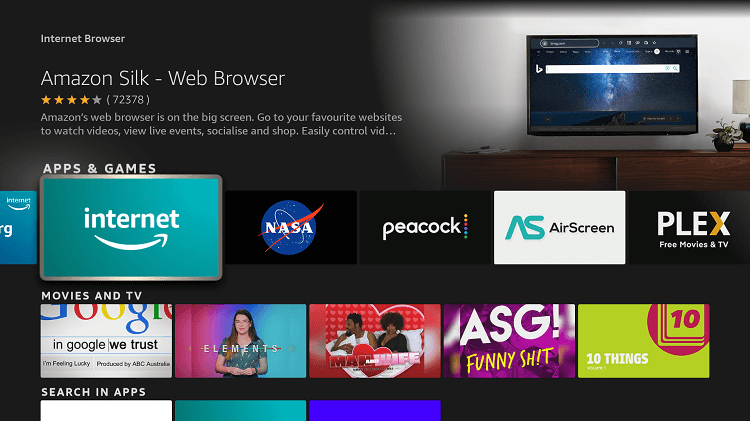 Step 6: Click on Download and wait for the app to install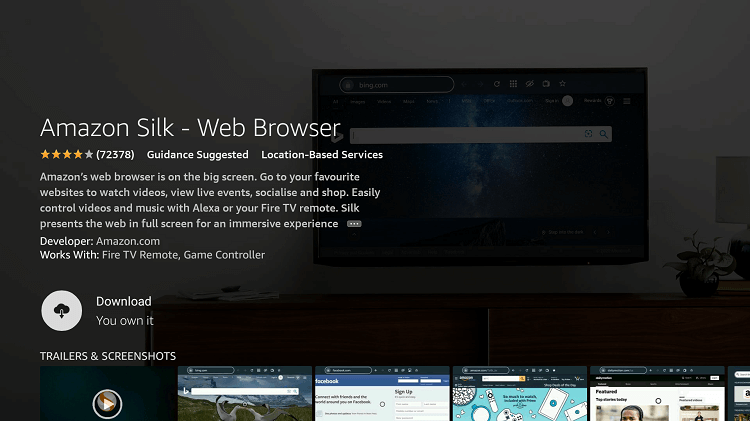 Step 7: Wait until the download is completed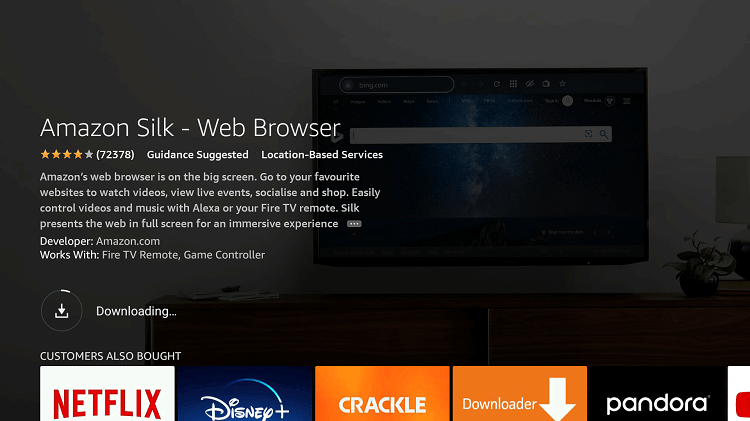 Step 8: To unblock geo-restriction search and install Express VPN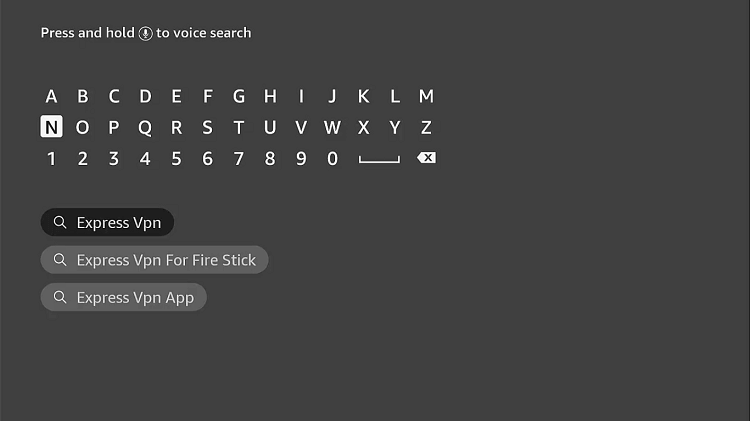 Step 9: Select Express VPN from the suggestions below and Click Get to install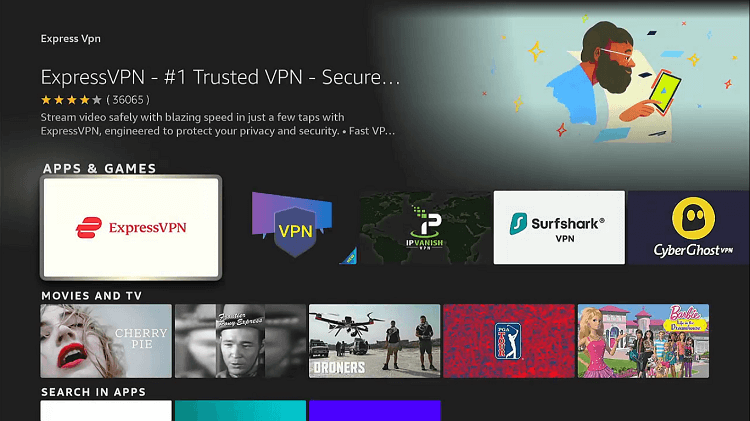 Step 10: Once Express VPN is installed click Open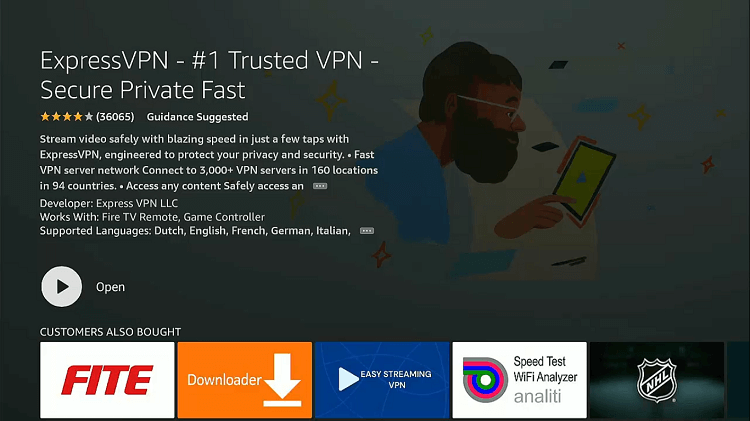 Step 11: Connect Express VPN to a US server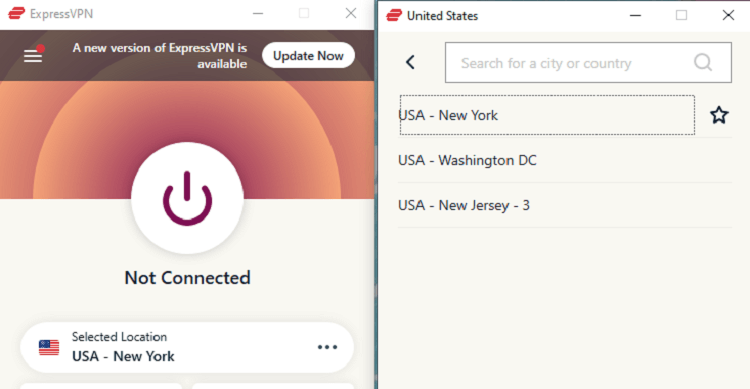 Step 12: Select Open to access the installed browser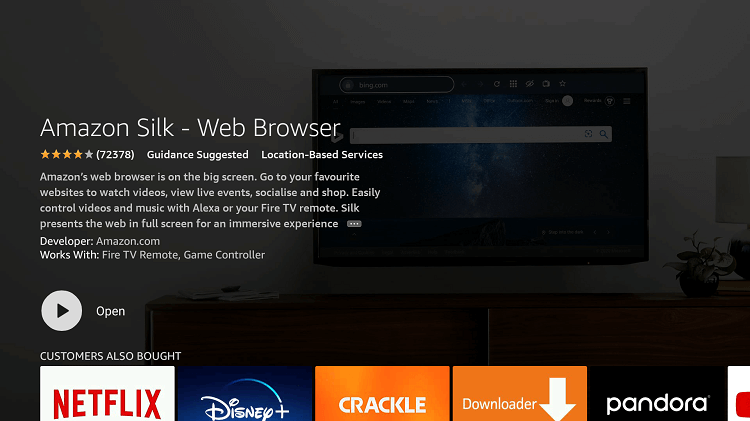 Step 13: Once the browser opens, click on Accept Terms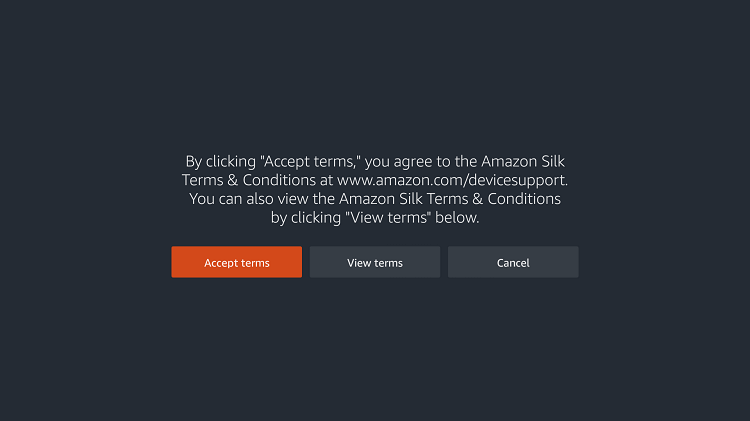 Step 14: By default, the Bing.com tab would be open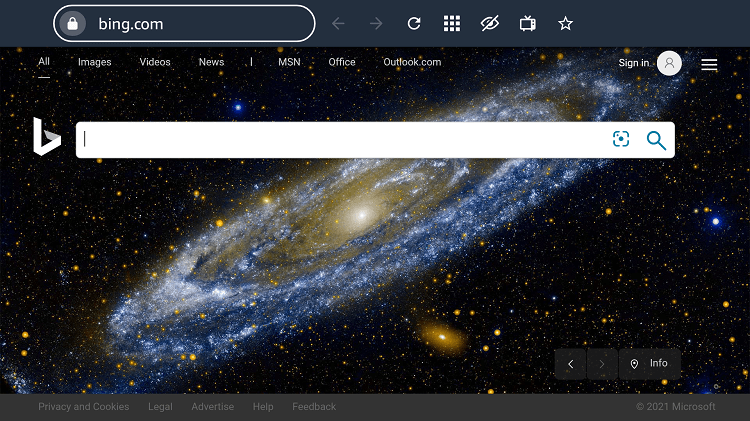 Step 15: In the URL type the official website of Acorn TV carefully. https://acorn.tv/ and click GO. Make sure what you type is correct since the URL is case-sensitive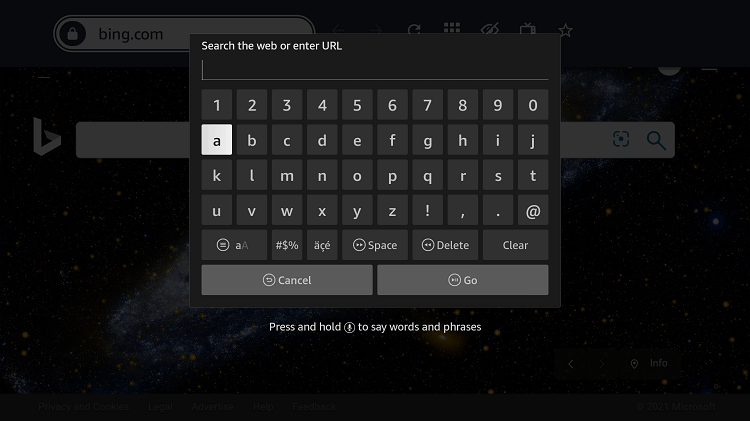 Step 16: This is the official Acorn TV website click on Start Free Trial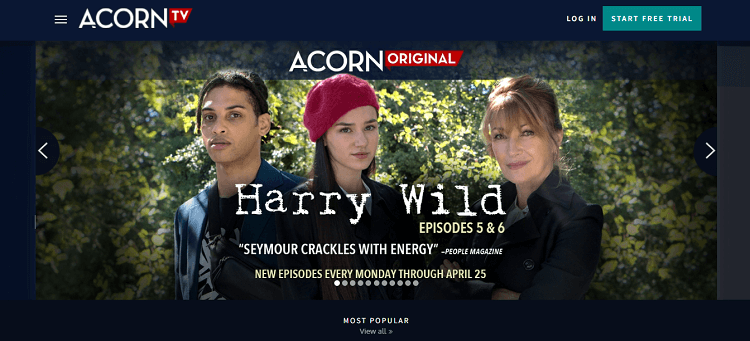 Step 17: Now you will be required to create an account. Fill in your personal information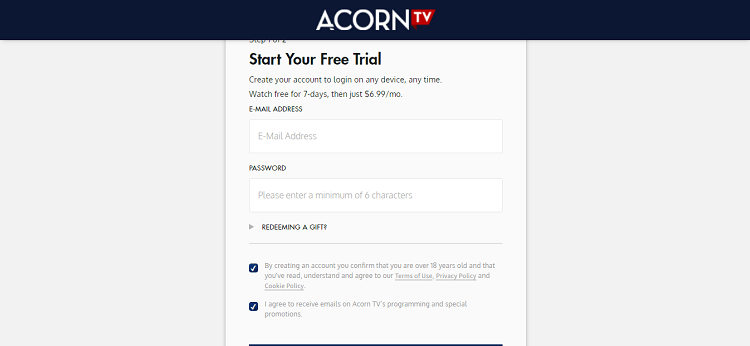 Step 18: Enter your credit card details and pick a plan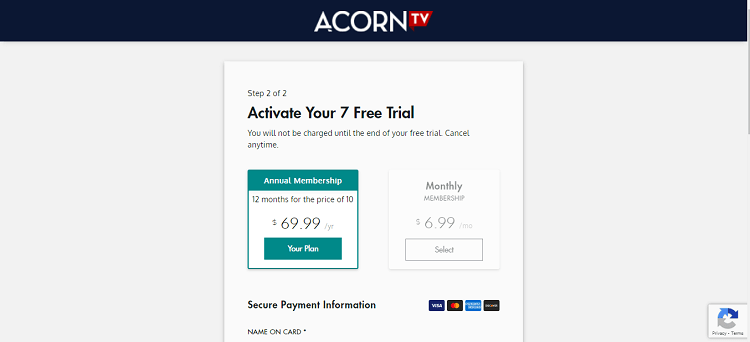 Step 19: Select the show you want to stream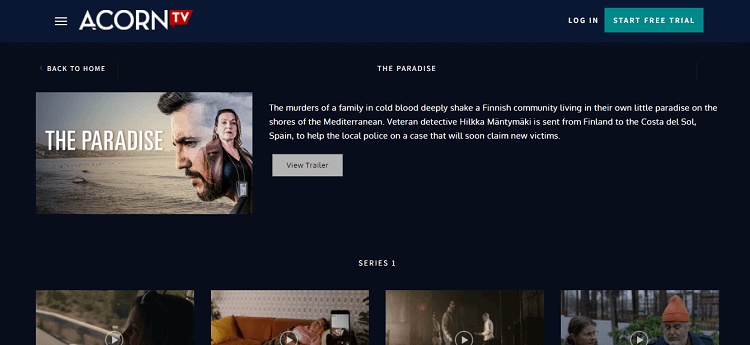 Step 20: Your free trial just started. Enjoy streaming with Acorn TV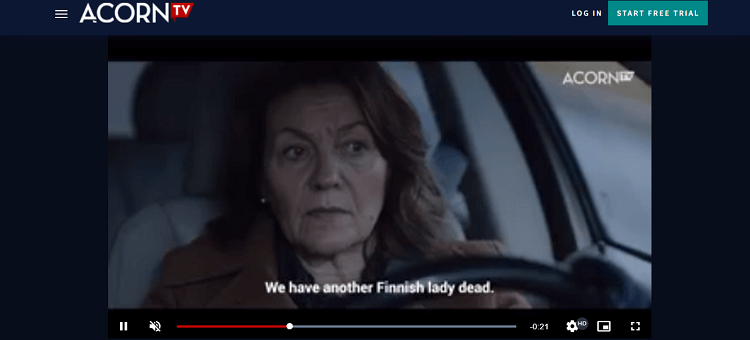 Watch Acorn TV on FireStick using APK Method
The first method we are mentioning is the APK method where the Acorn TV app will be sideloaded through the downloader app.
As discussed earlier, you will need to install and use ExpressVPN on FireStick before you begin streaming on Acorn TV. Here are the steps you need to follow to watch Acorn TV on FireStick.
Step 1:  Open your FireStick Home screen and click on the Find option in the menu. Now select Search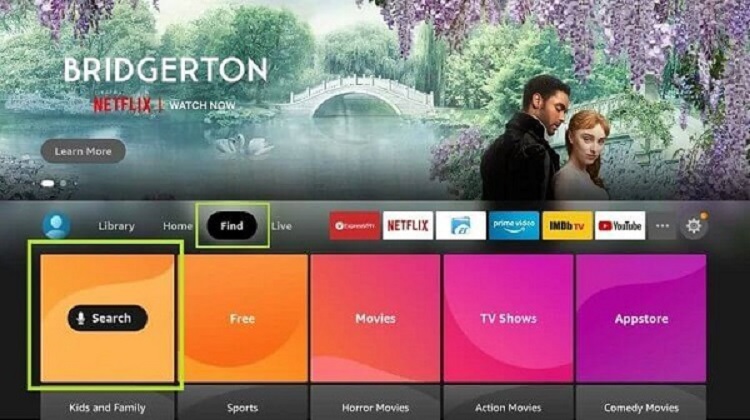 Step 2: Search Downloader on the search bar and select from the options given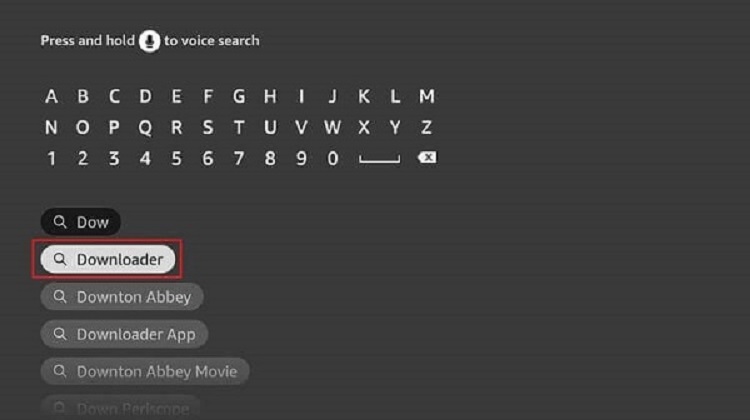 Step 3: Select the Downloader application from the suggestions given below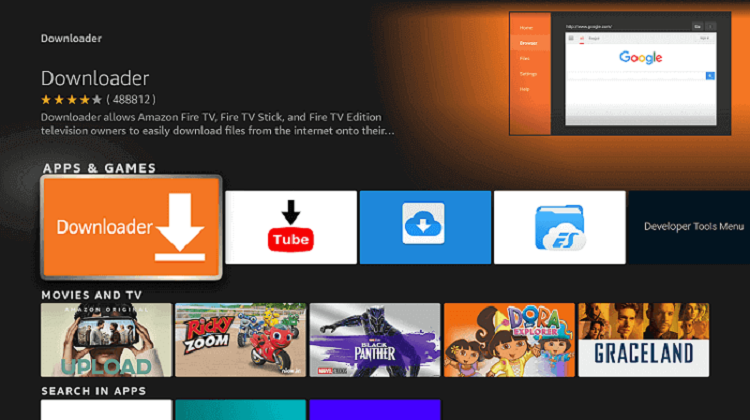 Step 4: Click on Download
Step 5: Wait for the application to install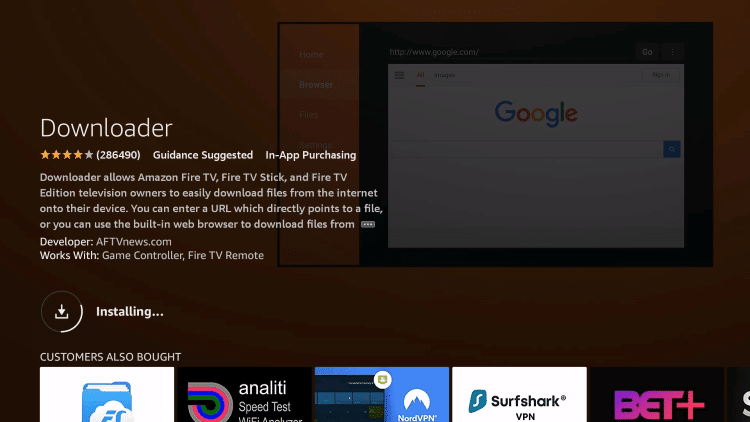 Step 6: Click Open once the app is downloaded so you can access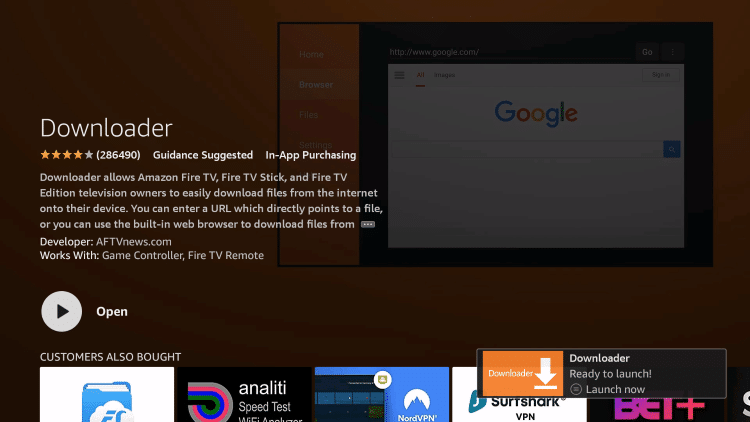 Step 7: Now go back to the FireStick Home page and click on the Settings icon on the right side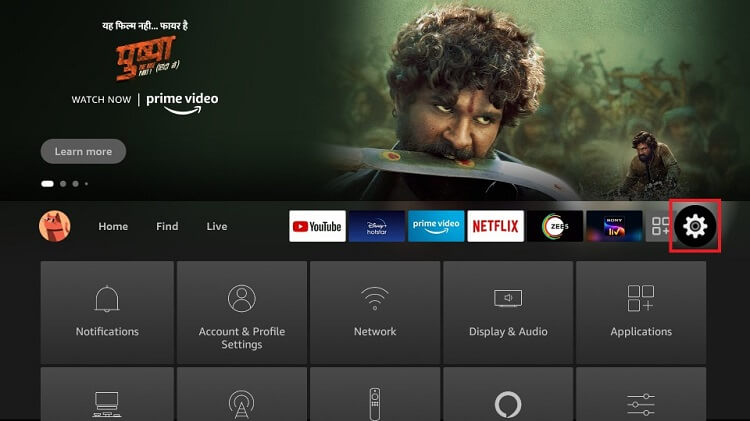 Step 8: Click on the My Fire TV option given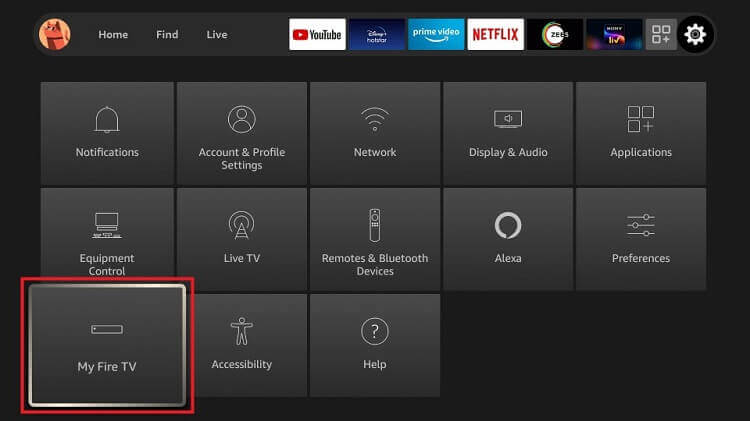 Step 9: Select the Developer Option given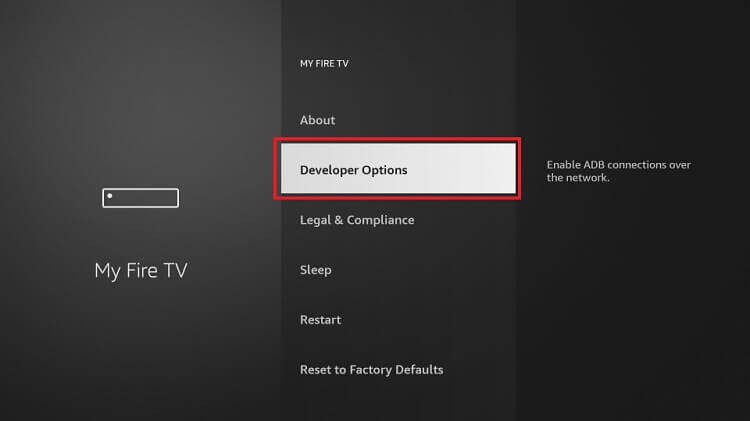 Step 10: Now click on Install Unknown Apps and proceed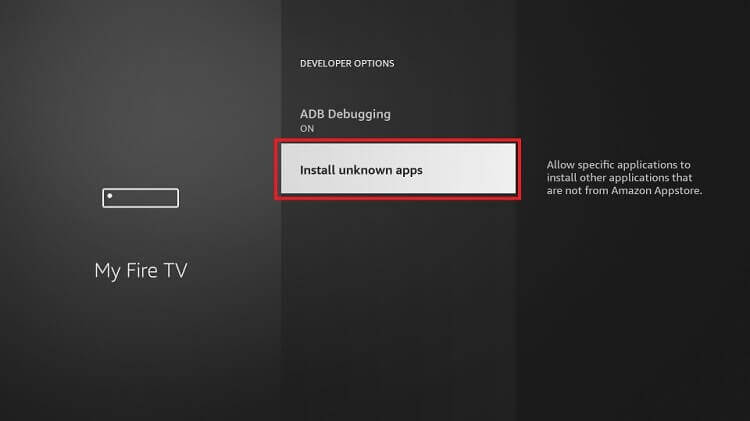 Step 11: Now Turn ON the Developer option provided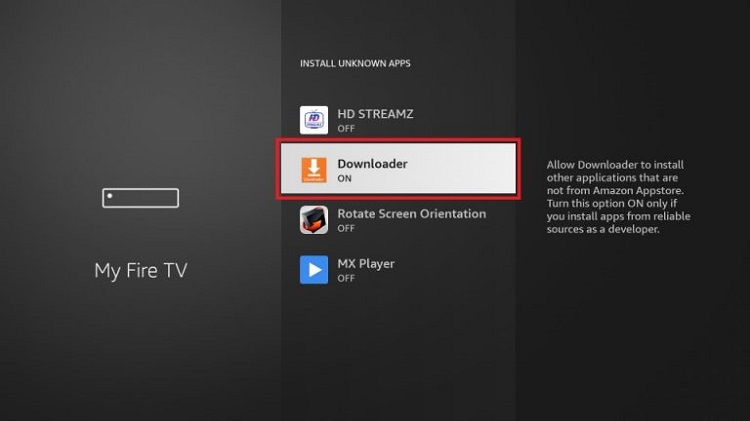 Step 12: The default page of the Downloader application will open, here you are required to type the URL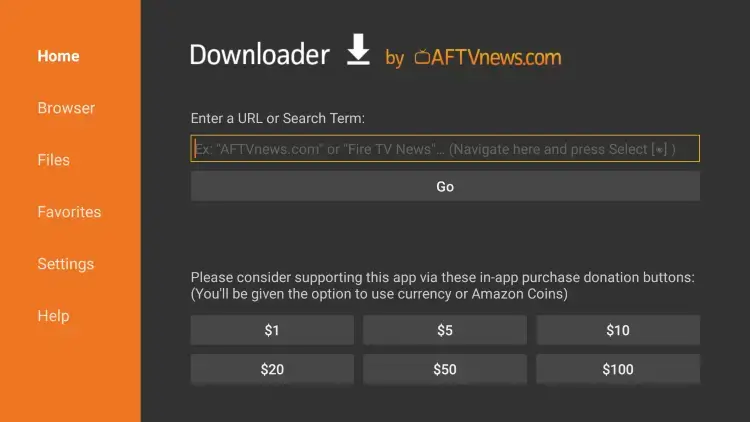 Step 13: Click Allow to let the application access your media and files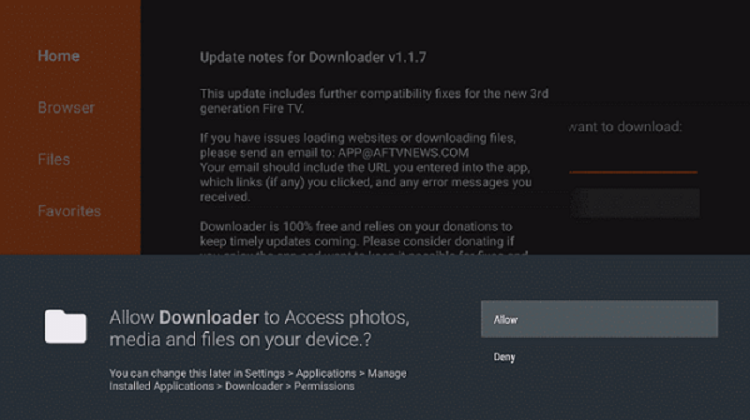 Step 14: Click OK whenever a prompt appears and continue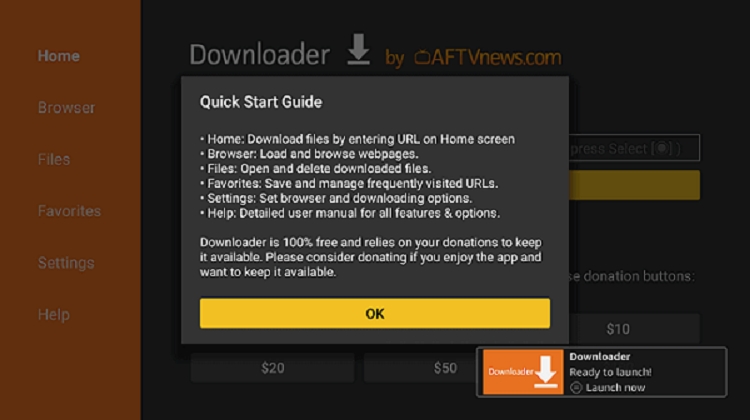 Step 15: Now type the URL "bit.ly/acorntv45" and click GO make sure the URL is correctly typed since it is case sensitive
Note: The referenced link is the official URL of this app/website. FIRESTICKHACKS does not own, operate, or re-sell any app, streaming site, or service and has no affiliation with its developers.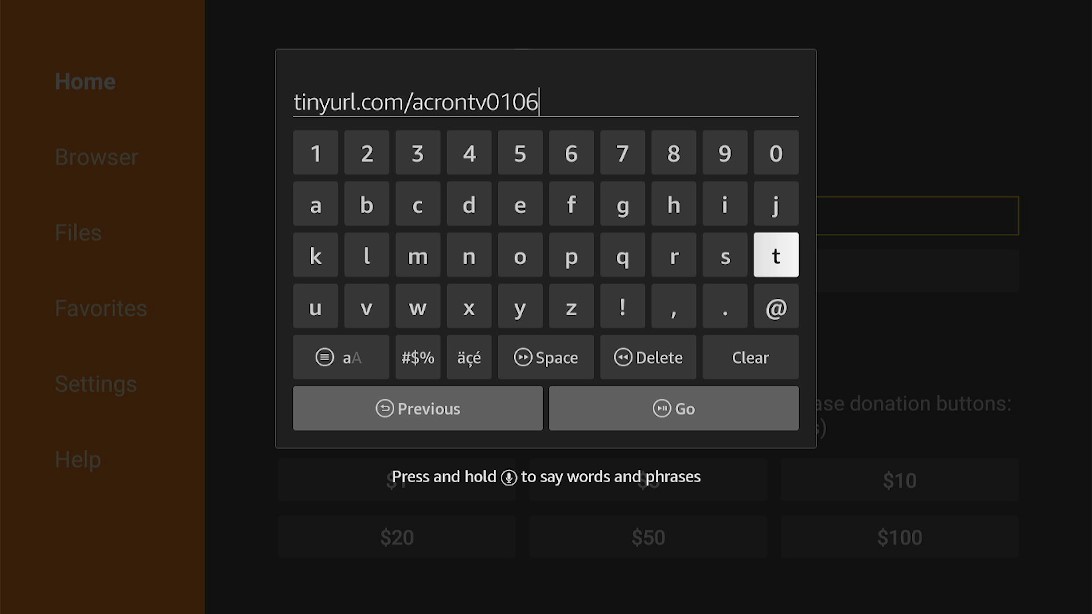 Step 16: Wait for the File to download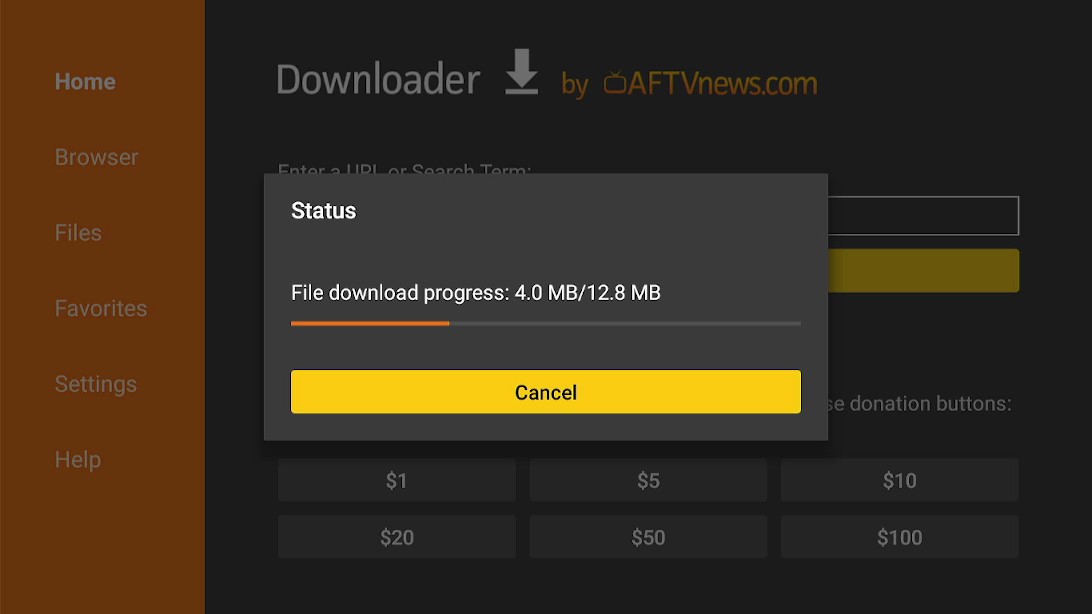 Step 17: Now click Install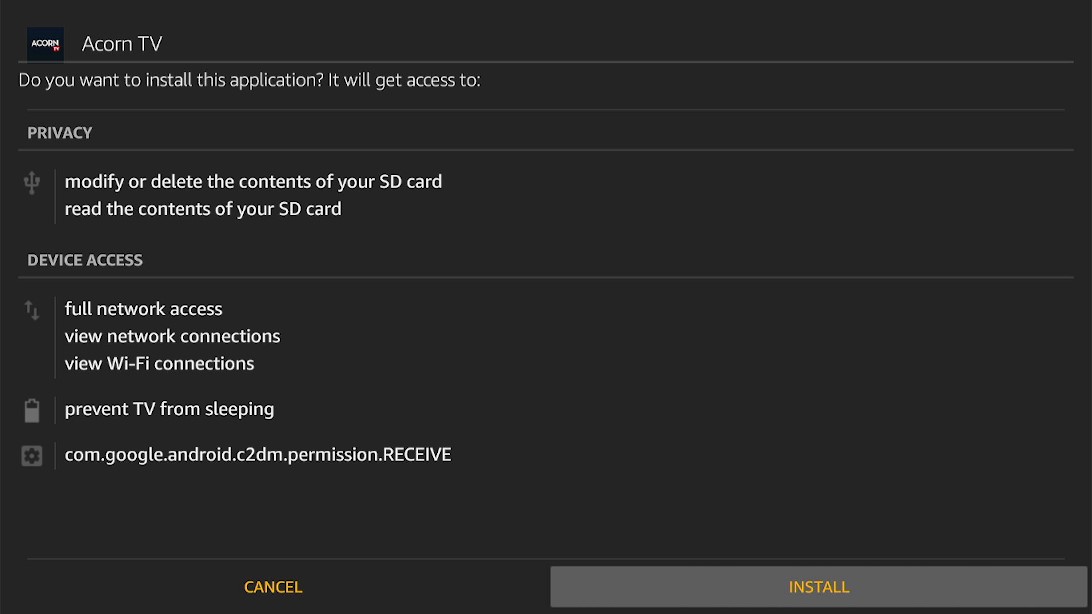 Step 18: Note that it may take some time for the app to install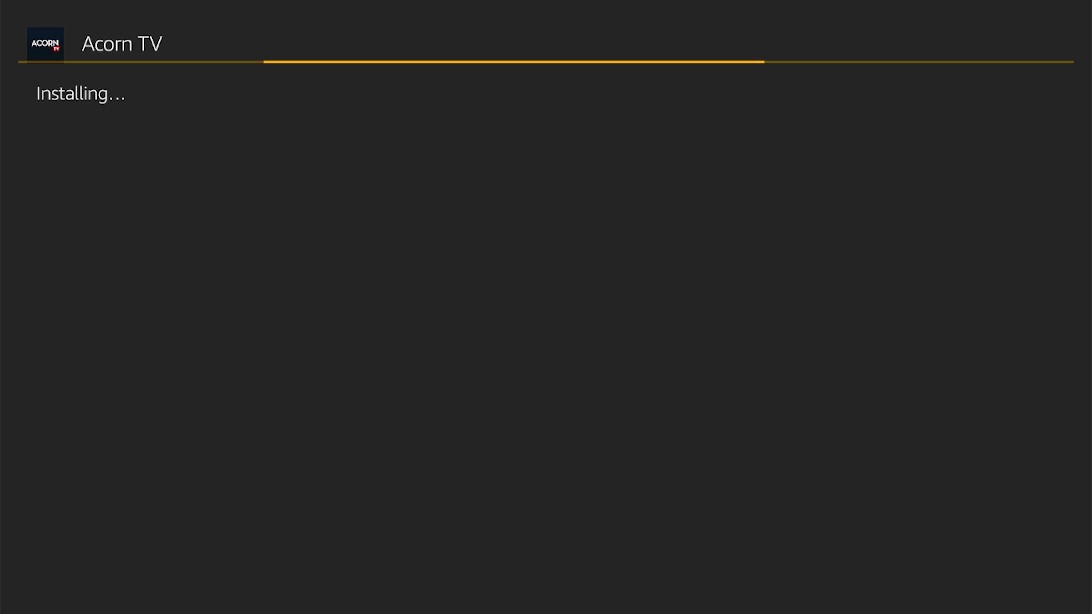 Step 19: Once the app is installed click Open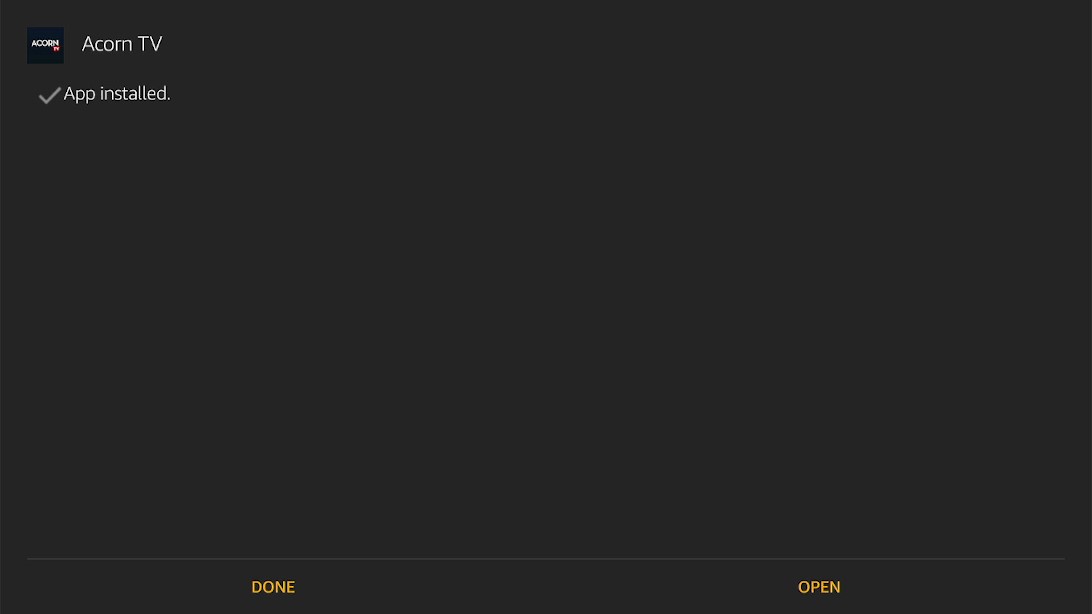 Step 20: Launch the Acorn TV app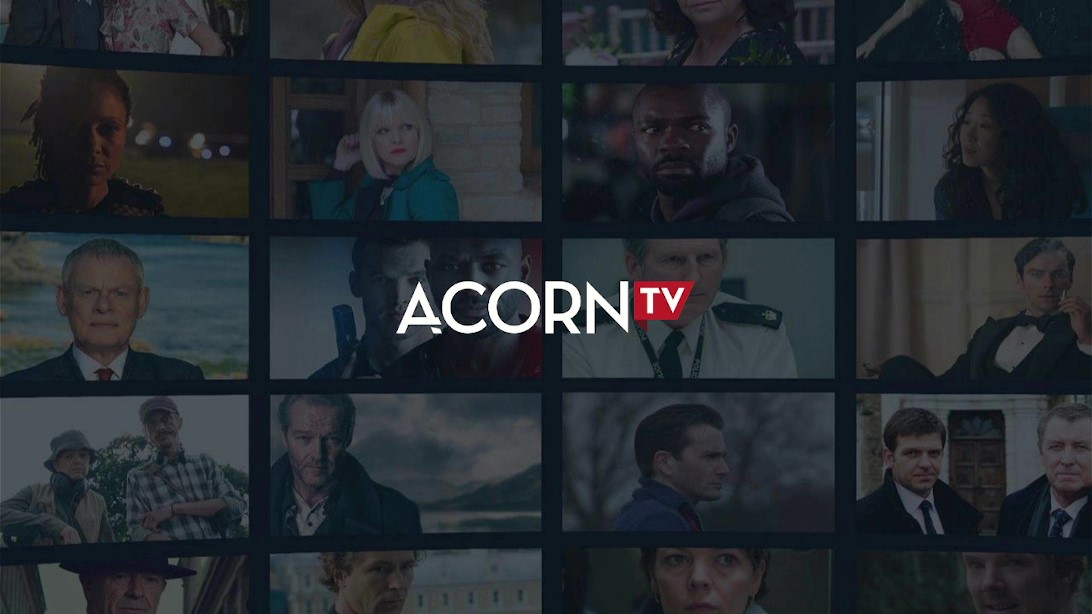 Step 21: The app is ready to use. Enjoy streaming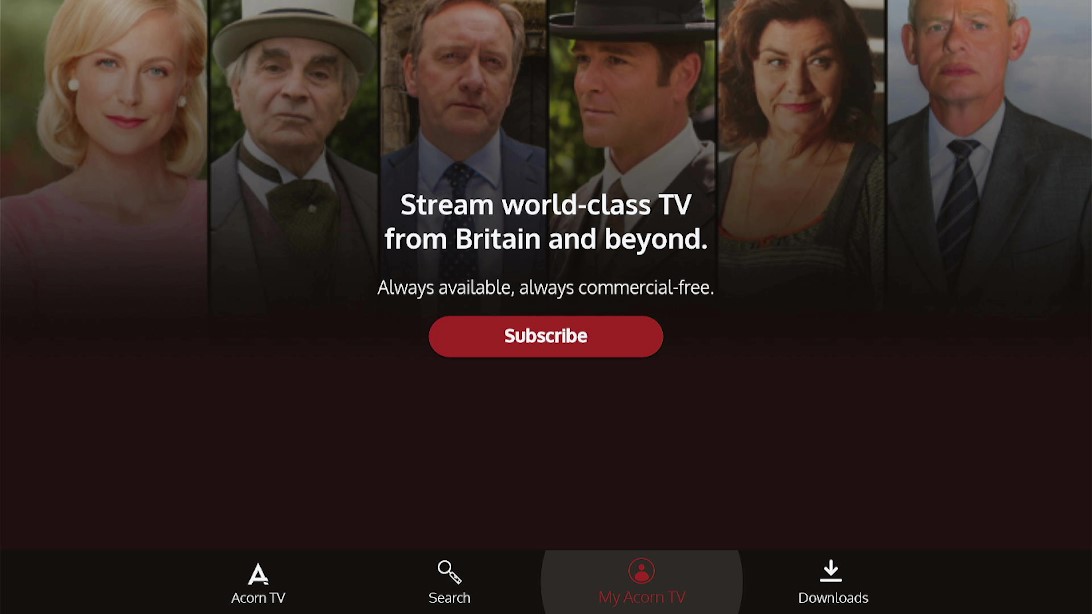 Watch Acorn TV on FireStick Using Amazon App Store
This method is a simple and official method to watch Acorn TV on FireStick that you can use if you live in the USA. You just have to search for the Acorn TV App in the Amazon App Store and click to install.
Follow the steps below:
Step 1: Open FireStick Home
Step 2: Click on the Find tab and then Click on Search Icon
Step 3: Type Acorn TV and click on the search result that appears
Step 4: Select the Acorn TV app from the list below
Step 5: Click on Get or Download 
Step 6: Now open the Acorn app on your FireStick to launch and use
Acorn TV Subscription
The user can now legally stream their preferred entertainment via Acorn TV. Therefore, in order to access their platform, you must subscribe to their service.
The user can sign up for any of the below-listed options. You will be offered a 7-day free trial where you select any plan to make sure if the subscription is worth it or not.
Monthly Plan – $5.99 per month
Yearly Plan – $59.99 per year
Acorn TV Features
Acorn is one of the best streaming services that users prefer. I have listed some of the features of Acorn TV below for you to have an overview of the app.
The user can create and add all of their favorite shows and episodes to their watch list, search for their favorite shows, and stream them right away.
Acorn TV keeps the user notified of the latest shows and upcoming episodes through weekly updates. With Acorn you will not miss any show and can stream full episodes as soon as it is aired.
Furthermore, Acorn TV has an amazing category called Foodie Favourites that features films and television shows that are all about food for food lovers. One of the famous food shows is The Story of Whisky, you can watch it on Acorn TV.
All the video content on Acorn TV has an in-built subtitle. The user can turn the subtitles on or off from the settings menu according to their need.
Lastly, you can watch Acorn TV on FireStick and various other devices. This includes Android, Windows, iOS, Mac, Apple TV, Smart TV, Roku, etc.
What can I watch on Acorn TV?
Acorn TV has a vast library and plenty of options for users to watch. It contains content from Britain, Ireland, Australia, the USA, New Zealand, and many other countries.
Here are the top picks in shows and movies that you may want to stream with Acorn TV. Acorn TV will further provide full episodes in HD quality for users.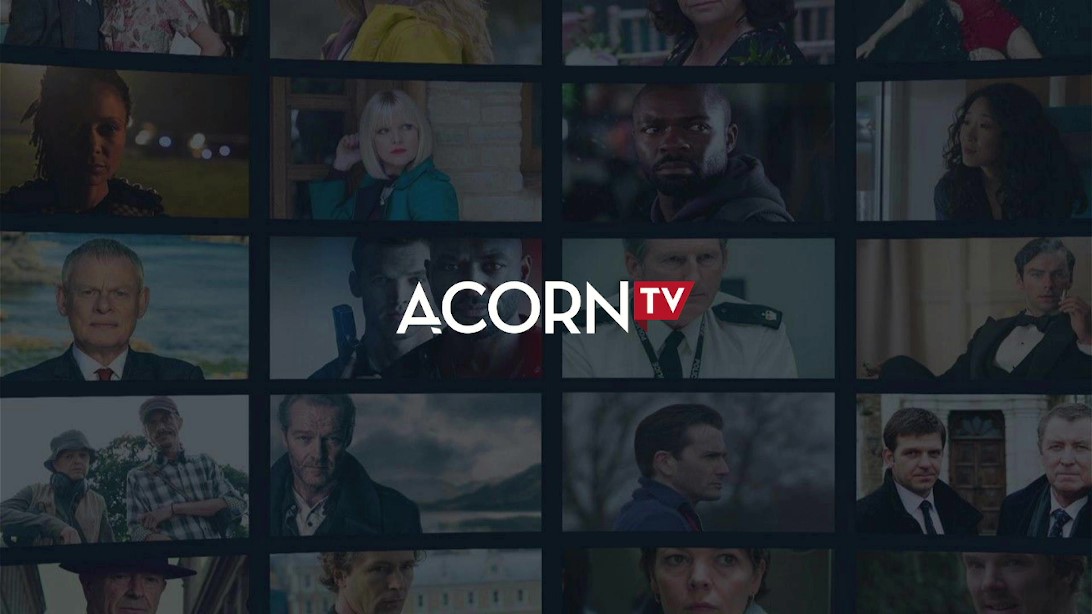 Shows
The Other One
The Nest
Mystery Road
A Place to Call Home
Deadwater Fell
Agatha Raisin
Miss Fisher and the Crypt of Tears
Gold Digger
Delicious
Line of Duty
Manhunt
The Brokenwood Mysteries
My Life is Murder
Miss Fisher's Murder Mysteries
Doc Martin
Rebecka Martinsson
The Heart Guy
Movies
Mr. Morgan's Last Love
The Way Back
The Lilac Bus
The Scapegoat
The Scarlet Pimpernel
The Trench
44 Inch Chest
Still Life: A Three Pines Mystery
Mind Games
Marvelous
United
Wreckers
Golden Years
The Great Train Robbery
Sisters of War
Glorious 39
Under Capricorn
The Scapegoat
Care
Rosencrantz & Guildenstern Are Dead
The Great Train Robbery
Acorn TV Alternative
I am mentioning some alternatives of Acorn TV that you can stream on FireStick. As you continue make sure to install and use Express VPN on FireStick for safe and secure streaming.
FAQs – Acorn TV
1 Is Acorn TV free with Amazon Prime?
No, to watch Acorn TV on Amazon Prime you must have a separate subscription to Acorn TV.
2 Can you get Acorn TV on Amazon Firestick?
Yes. Acorn TV is available on Firestick through the Amazon App Store.
3 How to fix the problems with Acorn TV on Firestick?
The user is advised to use a trusted VPN like Express VPN.
4 How do I get Acorn TV on my Fire TV?
The user can install the app from the app store directly and stream with Acorn. Another option to sideload the app is also available if you cannot find the app in the app store. For users outside the US, you can visit the official website of Acorn TV using a trusted VPN connected to a US server.
5 Is Acorn TV free to watch?
Acorn TV has a monthly fee of around $5.99 and an annual cost of $59.99. Before making any final payments, you have a 7-day free trial to decide if you want the subscription or not.
End Note
Acorn TV is a premium streaming service limited to the US that provides thriller movies, TV series, and other streaming content from many nations. As you sign up for Acorn TV you can watch international content with various features and options and stay entertained.
However, Acorn TV is only accessible to users in the USA due to geo-restrictions. To unblock geo-restriction we recommend a highly trusted VPN like Express VPN that will also keep your streaming secure.
If you want to watch Acorn Tv on FireStick from anywhere in the world then you can select the browser method and stream online. We have also mentioned the official and unofficial methods to watch Acorn TV on FireStick depending on the location of the user.