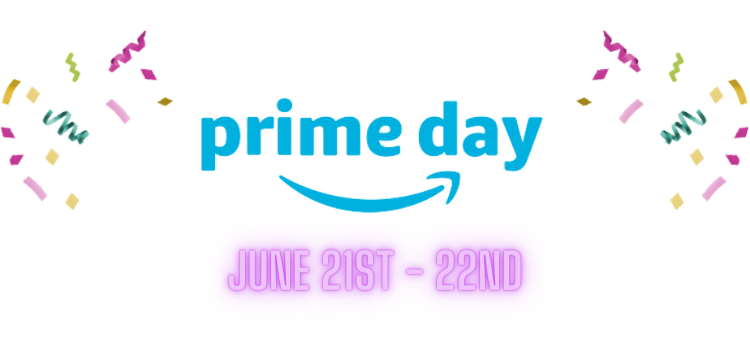 This is a detailed guide about Amazon Prime Day Sale, what to expect on the sale, how to prepare for it, what to buy, and a lot more.
It has been confirmed now that Amazon Prime Day Sale 2021 is going to happen on June 21 and 22 and we all are really excited about that.
There is so much that you might want to know from sales to exclusive deals on the big day. So we have decided to guide you about everything before we head towards the official Sale day.
Well, we are just a few weeks away from the annual sale that lasts for about 48 hours. To get benefited any buy goods from Amazon Prime Day Sale, either you need a Prime account or you can avail of a 30-day free trial.
Although last year's Amazon sale was postponed due to the coronavirus pandemic, it was still a record-breaking sale. The sellers seem to be in full form again this year despite the pandemic.
What is Amazon Prime Day?
Amazon Prime Day is the sale event of Amazon started in 2015 on the 20th anniversary of Amazon. The sale is only for Prime customers (but signing up is really easy) where they can buy everything from household items to beauty products to tech products.
Amazon offered a sale on hundreds of its original products and the other sellers as well on the grand sale event and people actually liked that concept of sale.
The event became a super hit from its start ad today many of us wait a whole year to grab some best deals. Not a Prime member? Don't worry, you can go for a free trial and get benefited from the exclusive sale deals.
When is Amazon Prime Day 2021?
There were some rumors stated that Amazon Prime Day 2021 is expected to be on June 20, 21, but now it has been confirmed that the Prime Day Sale is on June 21st and 22nd. The official representative state "Prime Day is Coming".
Last year's event was delayed from July to October. Before that, Prime Day was usually held in summers from the year 2015 to 2019. The exact date is still a secret by the officials and no official statement is out in this regard.
All we can do for now is to wait and watch or ask Alexa: "When is Amazon Prime Day 2021".
Amazon Prime Day Sale Lasts for How Long?
The first Amazon Prime Day sale in 2015 lasted for 24 hours which expanded to 30 hours in 2017. Then in 2018, it lasted for 36 hours, and finally, in 2018, the mega sale event comprised of good 48 hours.
This year in 2021, it is expected to last for 48 hours same as the last year. It means we will have pretty enough time to get our hands on the perfect deals.
Amazon Prime Day 2021 Deals
Amazon Prime Day Sale is quite similar every year and we can easily predict the deals and the sales products. It offers a significant discount on Amazon Smart devices including FireStick, Echo devices, tablets, and similar other devices.
Apart from that, the laptop deals are also offered and are probably the most availed deals, especially on the last year's event. All the latest model laptops are available at exciting prices that attract customers.
The Prime Day Sale enables you to buy any item at the lowest prices whether it be a TV, a vacuum cleaner, a mobile phone, or any other product.
All you have to is to look at the last year's deals to have a better picture of the offers. The deals are pretty much similar every year and it's easy to predict what they have for the upcoming event of this year.
Some Significant Products to Buy on Amazon Prime Day Sale 2021
Ahh, the list is long. The sale is on every product from every category and most of the customers like me feel it quite overwhelming what to buy and what to not.
To help you out in this regard, we have compiled some of the products into a list. Have a look for an idea about some of the best products that should not be missed at the grand sale event.
These were just a few suggestions. There is a lot more to explore and purchase. It is recommended to do some research and then pick the perfect option for you.
How to Prepare For Prime Day 2021
Many people kept on waiting for the annual sale of Amazon so the products run out quickly. Moreover, it is not easy to find the perfect deal right away. You have to adopt a strategy and do some homework before you get into the sale and grab something.
Let's have a look at how you can prepare and get benefited to the fullest for Amazon Prime day this year.
1. Avail free credits
Some Prime Day deals are like 'you spend on us and we will spend on you'. Yes, you heard it right. Some of the deals offer, for instance, if you are spending $10 on the sale then you will be rewarded $10 as Amazon Credit in return. Isn't it just amazing?
2. Explore all the options
I understand people get excited with the name of Sale but you have to keep a little patience and explore all the options available before you buy some specific item. You always result after panic buying.
Have a look at the options other than Amazon too such as Walmart. It will eventually lead you to have the best shopping experience within your budget.
3. Make a list of what you want
Before the event starts, wisely look around and look for the items you really need at the moment. Buying various items just because they are on sale is not a wise decision.
Prioritize your needs and make a list of the most needed items. Then keep this list with you while you are shopping from the Prime Day Sale to avoid being distracted by the lowest prices of other items.
4. Try to be quick to get into the Sale
Nothing waits for too long so try to get into the sale as early as possible as the most sold items with the best pricing run out too quickly. Such items won't last forever so you have to be quick in your action.
5. Watch out for reviews
Reviews are so crucial while buying anything from Amazon. That's why there are so many fake reviews on bad quality products and it's easy to be deceived.
The solution is to check the reviews vigilantly and be cautious while purchasing some specific items. You can also take help from any review checker platform to get to know whether the reviews are original or not.
FAQs – Prime Day Sale
What happens on Amazon Prime Day?
Amazon Prime Day is an annual sale event of Amazon where you can find some exciting deals on so many items including tech products, electronics, household items, and whatnot.
Which items would be on sale on Amazon Prime Day Sale 2021?
So many items would be on sale same as in the past years like mobiles, laptops, FireStick, books, beauty products, and every other significant item.
Is it safe to buy electronics on the Prime Day sale?
Gone are the days where it was not considered safe to buy electronics or mobile phones online. The recent Covid pandemic has reshaped our lives and now it is safe to buy such items online on Prime Day sale.
How to shop on Amazon Prime Day?
You can shop on the official Amazon website or install the Amazon app on your phone to shop from the Prime Day Sale. Else, Alexa is also here to help you.
Where is Prime Day celebrated?
Prime Day was previously celebrated in 9 countries but now it is available in 18 countries of the world including the USA, UK, Canada, Spain, Australia, China and some other countries.
Conclusion
Amazon Prime Day is just around the corner and we want you to have the best shopping experience this year. That's why, this detailed guide is all about Amazon Prime Day Sale, when it is expected, what to buy, how to buy, some of the best-sold items, how to prepare for the sale, and much more.
I tried to cover up everything in the guide. Hope you find it helpful and beneficial. Happy shopping!