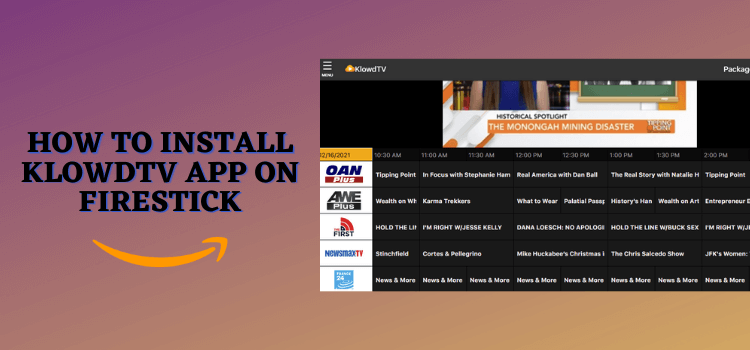 This detailed guide will show you how to install the KlowdTV app FireStick, Fire TV, FireStick 4K, and Fire TV Cube.
Although KlowdTV is a new addition to the streaming world, still it is a great option to have access to loads of live TV channels of various categories.
The app is particularly for those who are looking for a basic app for channels since it has 120 channels for now but the developers are constantly increasing the content library. You can watch movies, shows, news, weather updates, and much more with the KlowdTV app.
The premium version of the app gives you access to all the high-quality content while the free version gives access to 90+ Live TV Channels.
2 Ways to Watch Klowd TV on Firestick
I have mentioned two methods to watch Klowd TV on Firestick. These methods are:
The KlowdTV app is available in most countries, but still, if it isn't available in your country, then it is recommended to use a VPN. 
Our Recommended VPN – ExpressVPN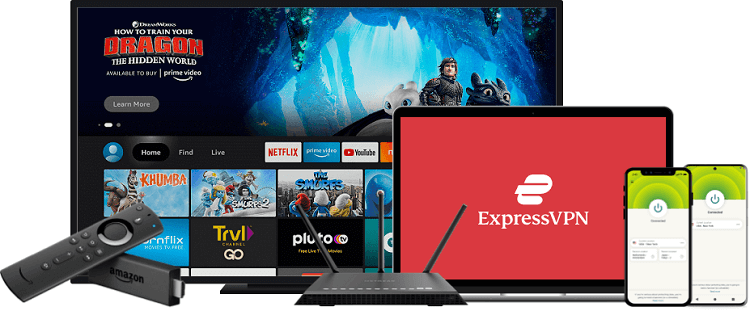 ExpressVPN is our recommended choice because it assigns you a US IP address so you can watch free Live TV channels with the KlowdTV app on FireStick.
Get ExpressVPN today to enjoy 3 extra months free. It also offers a 30-day money-back guarantee policy that allows you to access all features risk-free for 30 days.
Pricing Plans of Klowd TV
You can watch 90+ Live TV channels with KlowdTV for free, but the service also has a premium plan that offers premium channels.
Either you can opt for a monthly billing system or a yearly billing system. The choice is yours. Here are the billing plans of the KlowdTV app.
Monthly Billing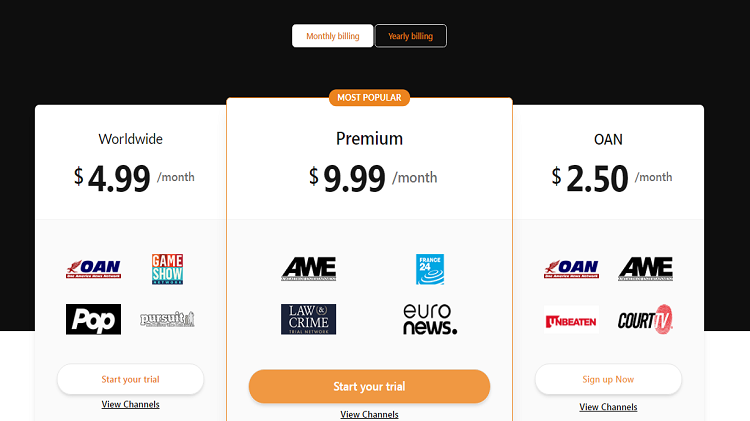 Worldwide: $4.99/month
Premium: $9.99/month
OAN:$2.50/month
Yearly Billing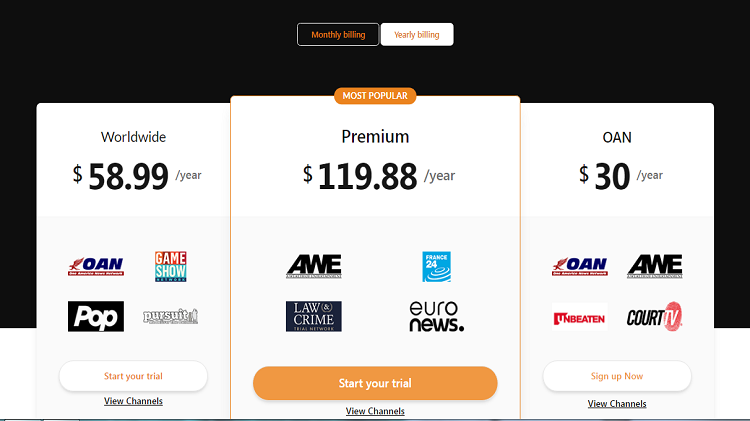 Worldwide: $58.99/year
Premium: $119.88/year
OAN: $30/year
Watch KlowdTV on Firestick using Silk Browser
This method involves the use of the internet browser by which you can visit the KlowdTV website. I am using Amazon Silk Browser but you can use any other that you want.
Before we begin, let's first install and use ExpressVPN on FireStick for safe and secure browsing.
Follow the steps below:
Step 1: Open Firestick Home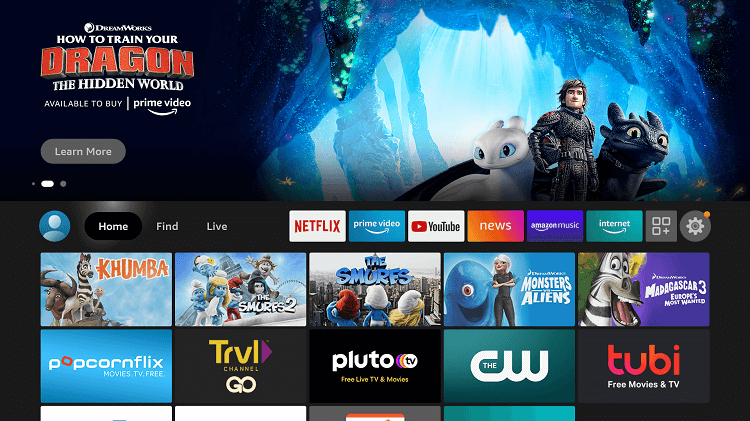 Step 2: Select the Find menu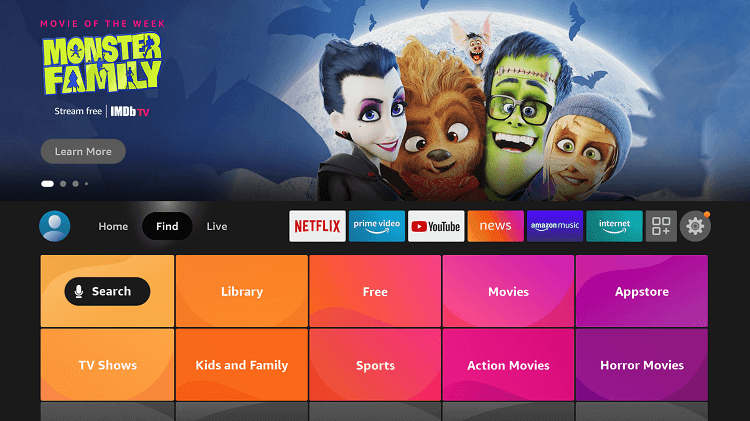 Step 3: Click on the Search option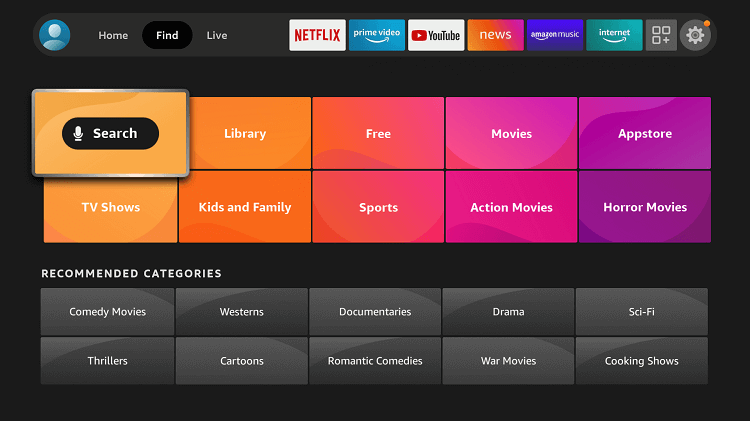 Step 4: Type "Internet Browser" and select it from the list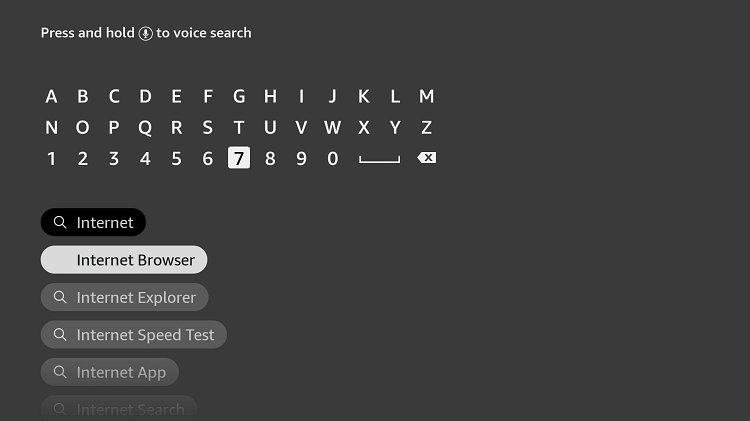 Step 5: Select the Internet icon when the below screen appears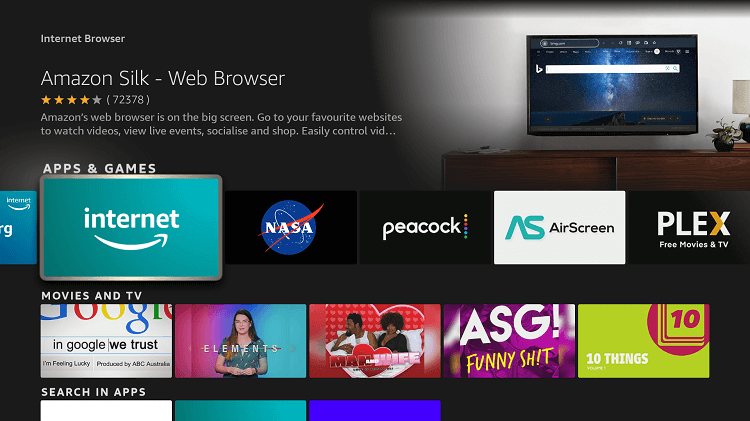 Step 6: Click on "Download" and wait for the app to install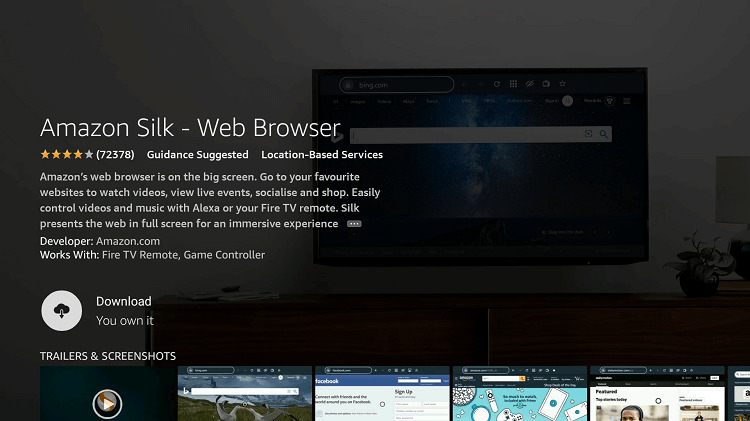 Step 7: Wait until the download is completed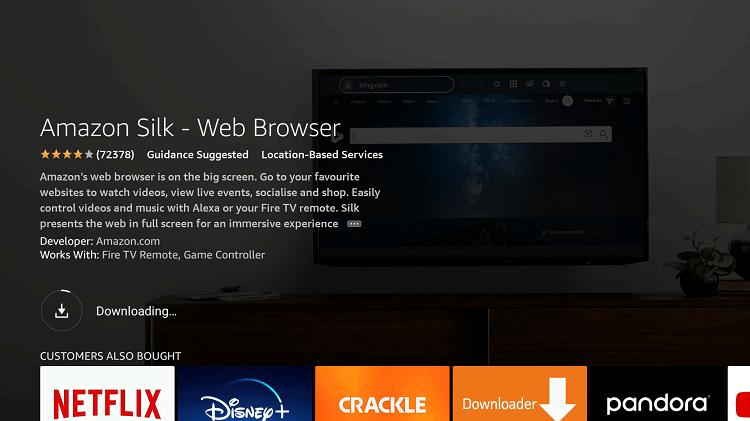 Step 8: If you can't access KlowdTV in your country, then you need to install ExpressVPN and connect to the US server to bypass geo-restrictions.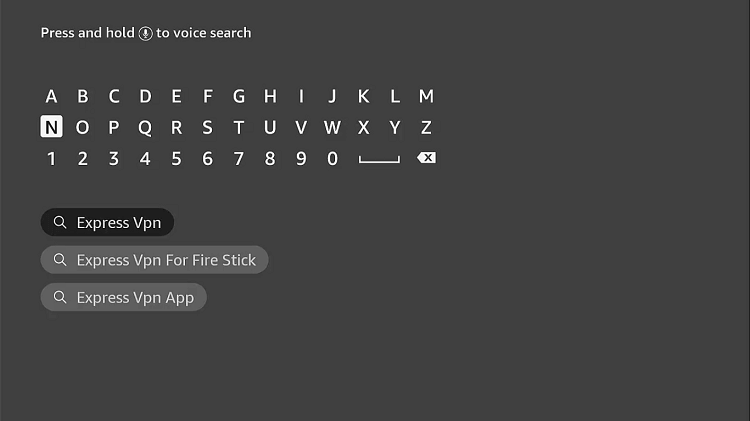 Step 9: Select ExpressVPN from the suggestions bellow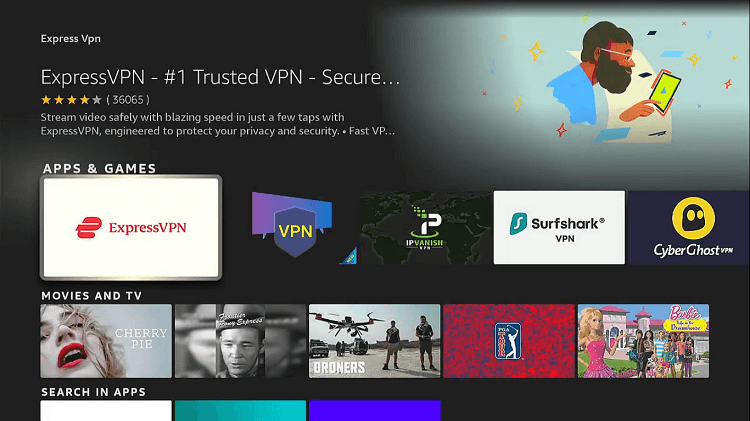 Step 10: Open Express VPN once installed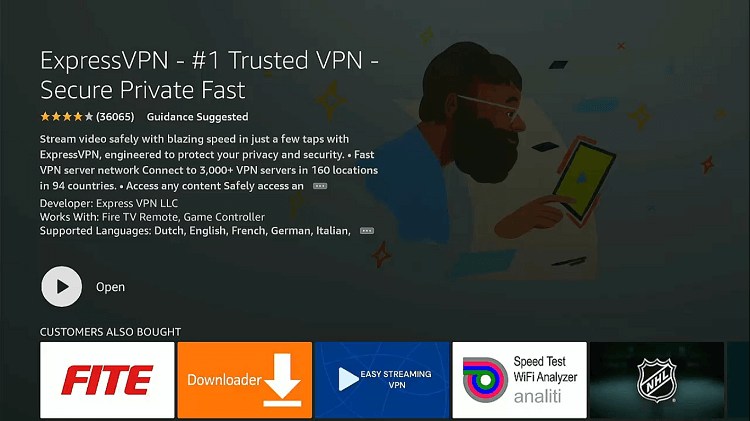 Step 11: You must connect the server to USA-New York to access KlowdTV if you can not find it in your region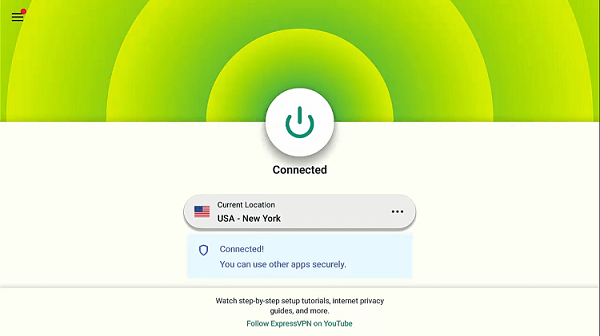 Step 12: Select Open to access the installed browser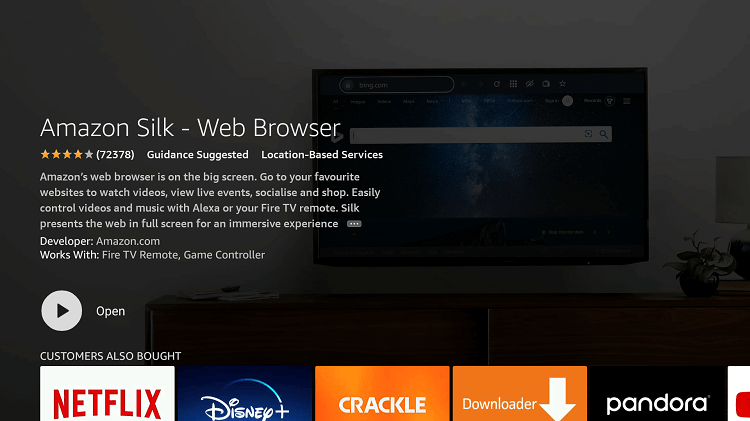 Step 13: Once the browser opens, click on Accept Terms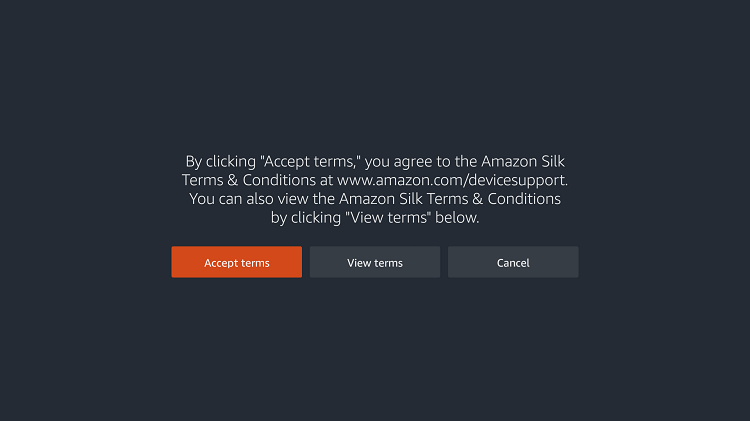 Step 14: By default Bing.com tab would be open
Step 15: Type in the URL section https://www.klowdtv.com/ and click GO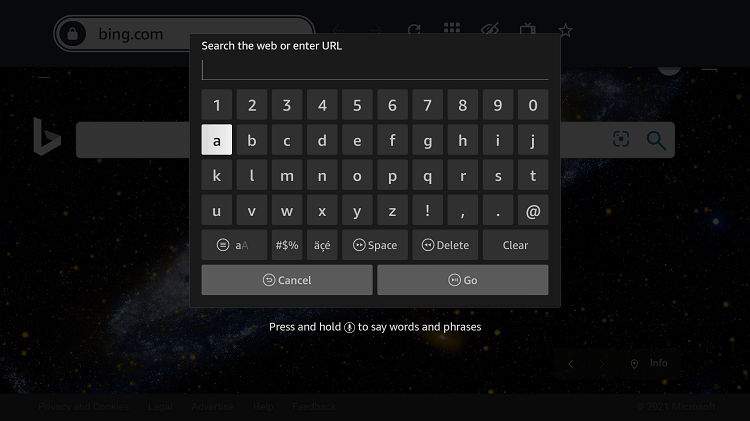 Step 16: This is the interface of the KlowdTV website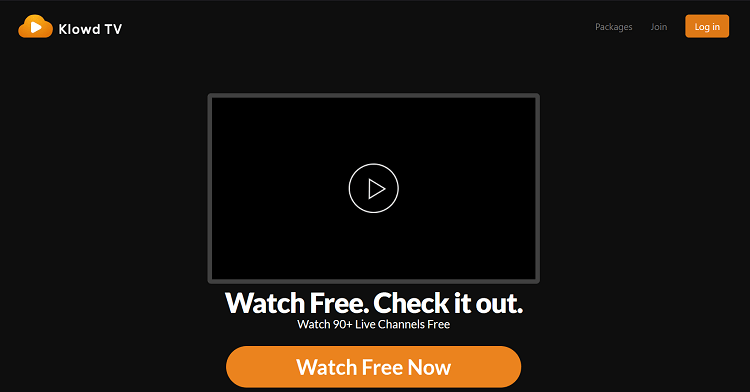 Step 17: Scroll down and click Watch Free and start live streaming.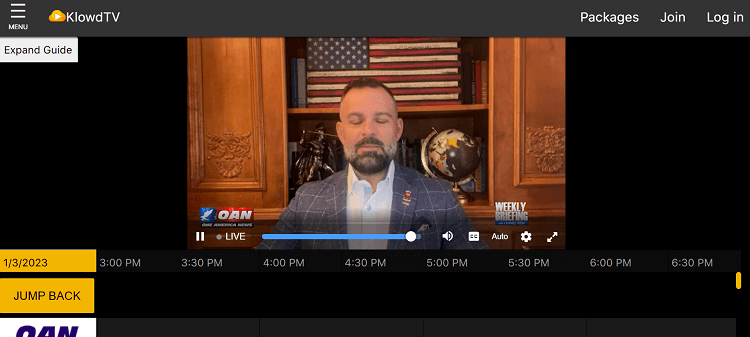 Step 18: Below you can see the list of live channels and their EPG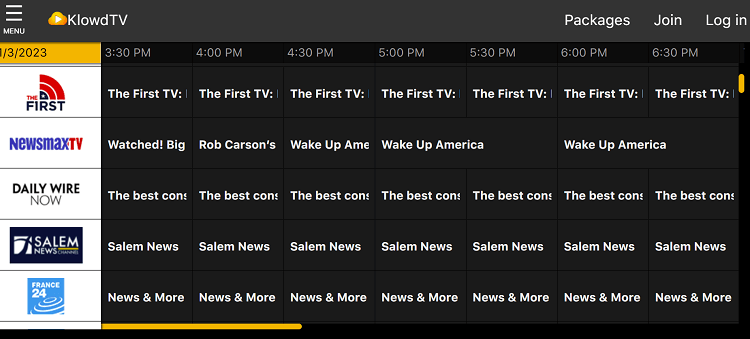 Watch KlowdTV App on FireStick using Amazon App Store
KlowdTV app is available on Amazon App Store so there is no need to sideload it on your device. You can install it directly from the App Store.
Before that, make sure you install and use ExpressVPN on FireStick to stay protected and anonymous. It will prevent you from ISP throttling and other potential malware at an economical price.
Now follow the steps below to install the KlowdTV app on FireStick:
Step 1: Open your FireStick home screen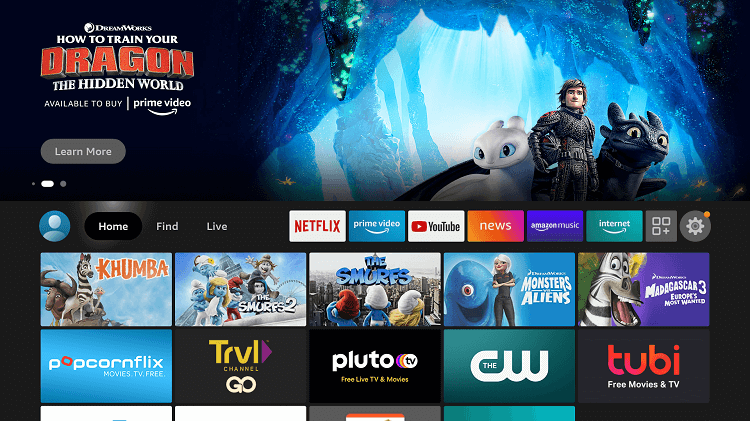 Step 2: Select the Find option from the main menu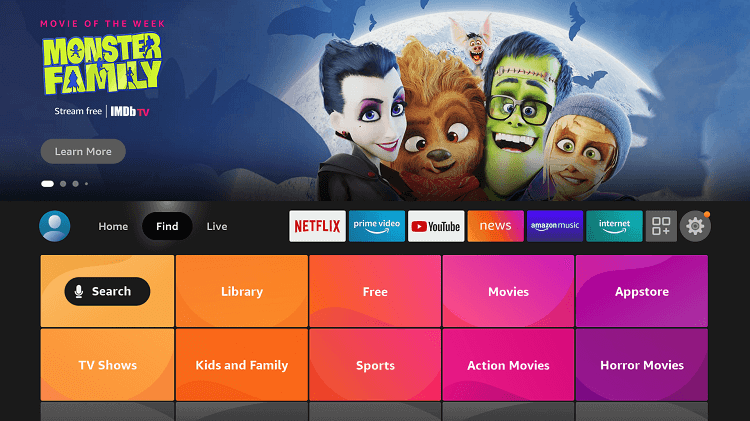 Step 3: Click the Search option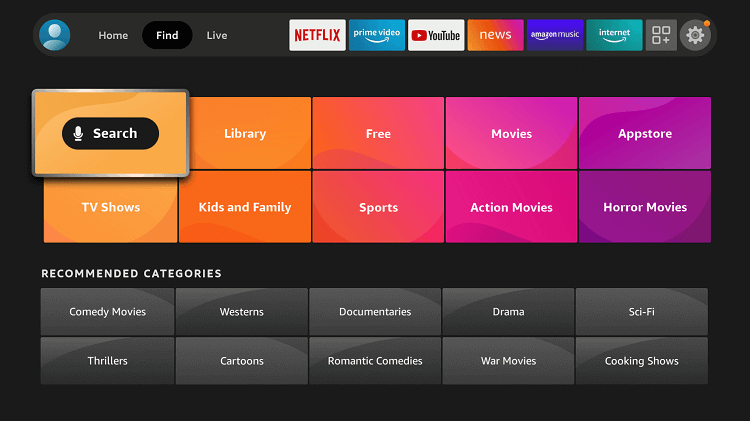 Step 4: Type Klowdtv in the search bar and click Go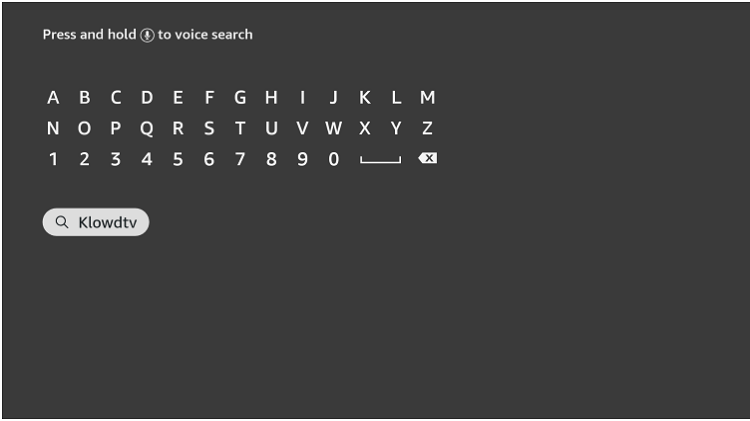 Step 5: Select the KlowdTV icon from the list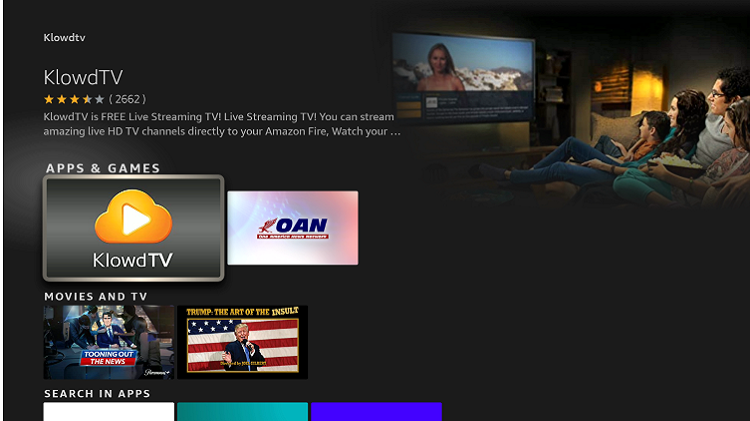 Step 6: Click the Get button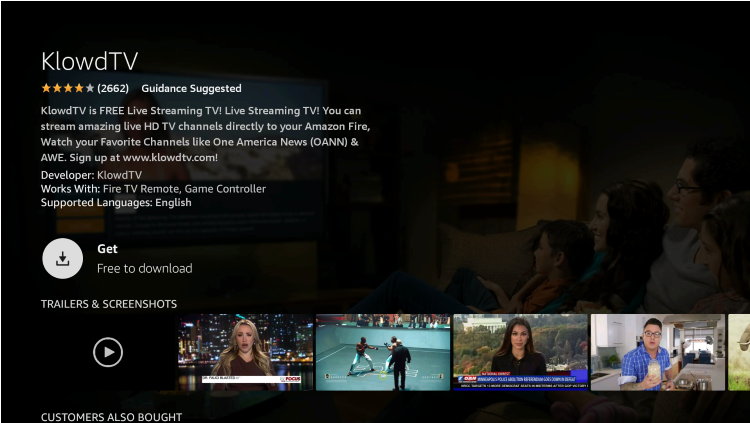 Step 7: Once the app is installed successfully, click Open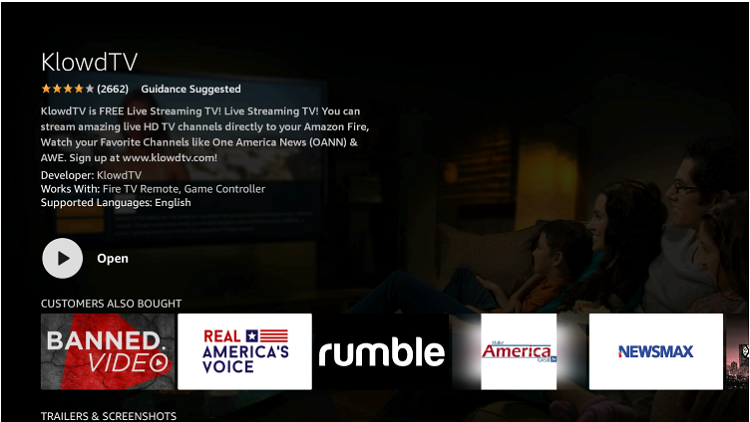 Step 8: Log In to your account by entering your email and password and clicking Log In or click Watch Free Now! to avail free trail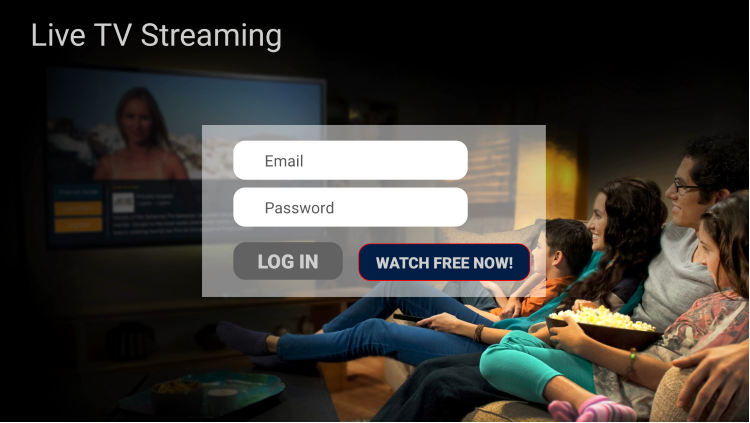 Step 9: The app has been successfully installed on your FireStick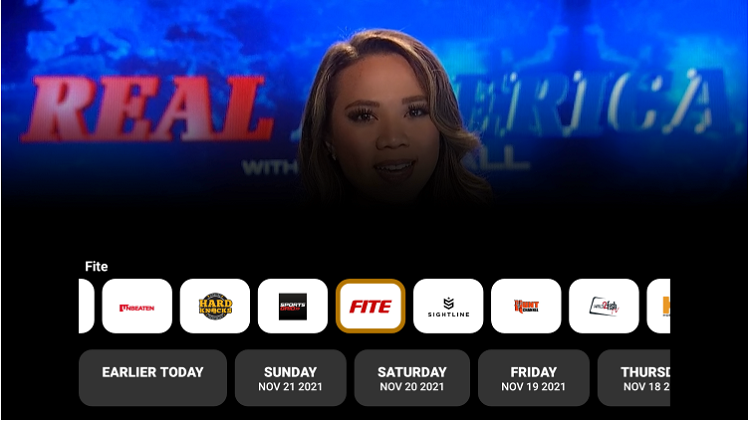 Step 10: Select your favorite channel and enjoy watching live streaming on your FireStick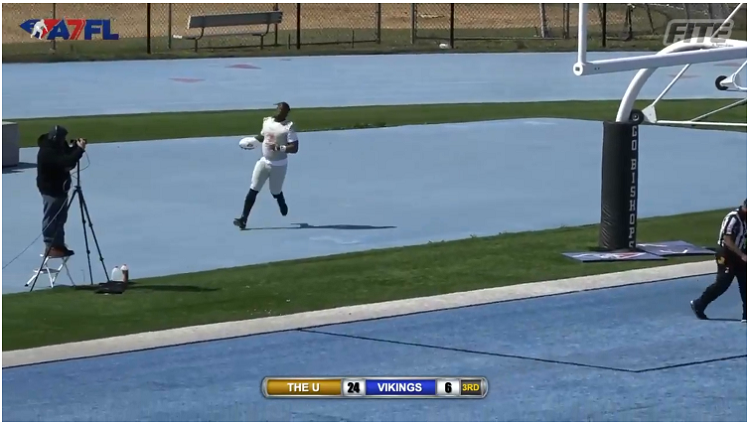 KlowdTV Channels List
You can watch 100+ live channels with KlowdTV and most of them are free. I have listed down some of the channels of the app. Do check them out.
France 24
EuroNews
Hark Knocks
CourtTV
NewsMax
Law & Crime
Buzzer
24-Hour Movies
Nasa TV
Fite
Popstar
Love Nature
Sony Movie Channel
Hard Knocks
Circle
KlowdTV Features
KlowdTV app works best for those who are looking for a basic streaming app for free. All the live channels of the app are free and you don't have to register or sign up to watch them.
However, if you want to get your hands on something better, the premium version of the app is also available. It gives you access to loads of premium content including movies, shows, and other stuff.
Although you will mostly get SD quality streaming with the Klowd app, sometimes it plays 720p and 1080p content too. The app offers hundreds of channels of high quality without any buffering.
KlowdTV has apps for most streaming devices including Android TV, Smart TV, FireStick, Xbox, Windows, Apple TV, and many others.
If you plan to buy the premium subscription plan, you can avail of a 7-day free trial as well. If you are not satisfied with the services, you can discontinue your subscription anytime.
KlowdTV Alternatives for FireStick
Since KlowdTV has not had a vast range of TV channels and other content, you might want to try other options as well. So here is a list of some KlowdTV alternatives for FireStick:
FAQs – KlowdTV
What is KlowdTV?
KlowdTV is a streaming app for FireStick and other streaming devices that has both free and premium versions. You can watch movies, shows, live TV, news, sports, and much more with the app.
IS KlowdTV free?
Yes the basic version of Klowd TV is free and you don't need any subscription or registration. All you need to install the app and start using it. However, the premium version needs a subscription.
Is KlowdTV safe and legal to use?
KlowdTV holds proper licensing as per their official website. But still, it is recommended to use a VPN like ExpressVPN to make sure you stay protected and safe while streaming anything on your device.
How can I cancel my KlowdTV subscription?
To cancel your KlowdTV subscription, visit the profile page of the app and cancel your subscription. This will deactivate your subscription plan to the KlowdTV app.
Final Words
Besides being relatively new in the streaming world, KlowdTV still has some good content for free streaming. You can enjoy hundreds of live TV channels on the go.
The premium version of the app is also available and you can enjoy high-quality content by purchasing a subscription plan. You can go for either monthly billing or a yearly billing plan.
if you are looking for something with more streaming options and features, you can try some other alternatives mentioned in this guide.
Make sure to use ExpressVPN before streaming as it will protect your online identity and keep you protected from malware and other potential security threats.