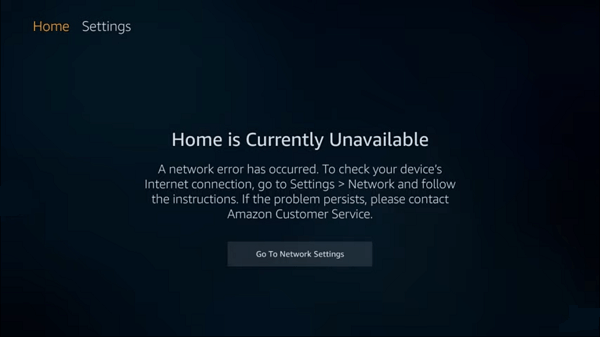 This is a step-by-step guide on how to fix Home is Currently Unavailable on FireStick, Fire TV, and Fire TV Cube.
'Home is currently available' is a common FireStick error that can occur due to a lot of reasons. The most common one is the unavailability of the internet.
But if your internet is working just fine and you still see this error, it means you need to follow some of the fixes we have underlined in this guide.
Despite knowing how good is your FireStick device, but just like any other technology device, there will always be a possibility for users to experience bugs and issues.
This is a commonly found bug in the FireStick TV device. In case you experience a message saying Home is Currently Not Available, and your Wi-Fi is working perfectly fine, please try the following solutions to resolve this issue.
5 Ways to Fix Home is Currently Unavailable on FireStick
There are 5 ways to fix this issue and I will be starting off with the easiest one and on to the difficult ones.
1. Unplugging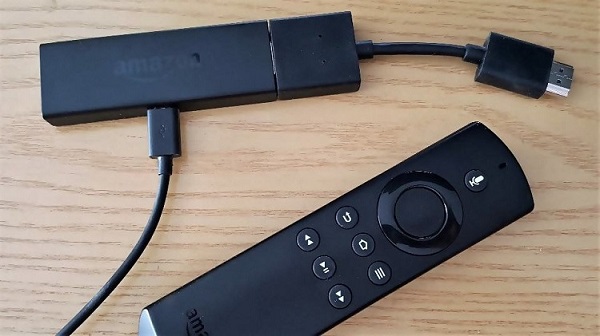 One popular way to resolve this issue is to either unplug your router, or FireStick, or both. A quick unplugging of both the router and FireStick TV, waiting for a couple of minutes, and then reconnecting both again, can resolve the issue effectively.
It is best to first unplug and reconnect your router and then follow the same steps with your FireStick TV. This can help with any internet reconfiguration or weak connection issues.
Try to access the apps now, if the same error message pops up then move on and try the next method.
2. Deregister your Amazon Account
If unplugging doesn't help, try deregistering your account. The deregistering can allow removal of content from your device, there might be a reason that the content present on your FireStick TV is making the error message appear.
Follow the steps below to deregister your Amazon account from FireStick TV.
Step 1: Go to Settings from the FireStick TV Main Menu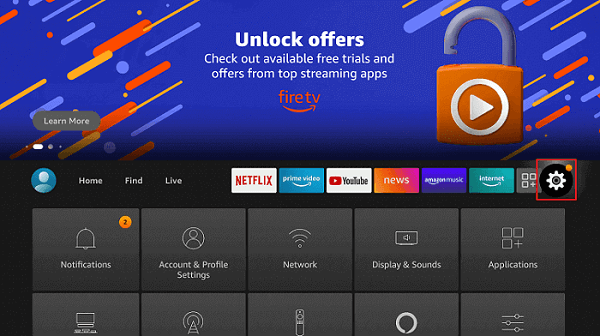 Step 2: Go to Account & Profile Settings
Step 3: Click on Amazon Account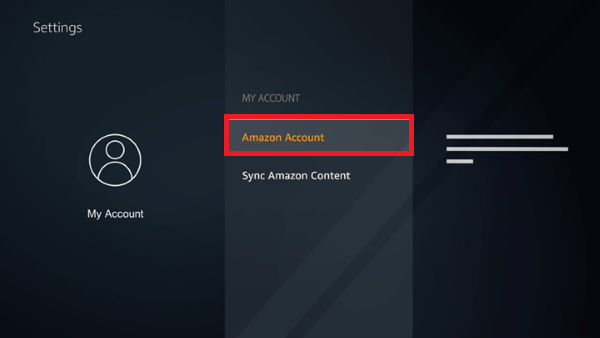 Step 4: Select Deregister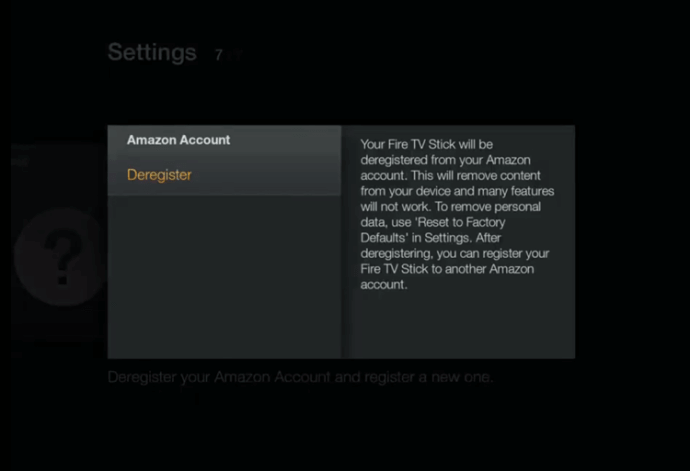 When you have completed these steps, you will see a message pop up asking you to login or Register. Do that and see if the Home is Currently Available error is still there. If the error persists, try the third method below.
3. Reset FireStick System
If unplugging and deregistering both don't go successful, then maybe Resetting your FireStick is the way to resolve this bug in your device. Resetting is a popular method that is proven as an effective remedy for many different issues.
To reset your FireStick TV, simply pick up your remote and press the Play/Pause button and the Select button at the same time. Your FireStick will reset automatically. Allow the reset to complete, and you can then go ahead and start using your device.
4. Changing the HDMI Port
Another tried and tested way to fix this bug is by changing the HDMI port of the Amazon cable. Plugging the cable in a different port on the TV can solve the bug in seconds.
5. Contact Customer Support
If all the above-mentioned methods fail to fix the Home is Currently Unavailable issue, then it is best to contact the customer services.
Not being able to resolve the issue with the above-mentioned methods then it indicates a serious issue in your device. The issue can be effectively dealt by the customer service team.
Wrapping Up
FireStick TV is a great device for streaming and viewing content, along with accessing the internet and playing video games.
It is important to know that just like other devices, this device can also run into issues and face bugs. However, effective management by the users of the device can fix the bugs in very little time.