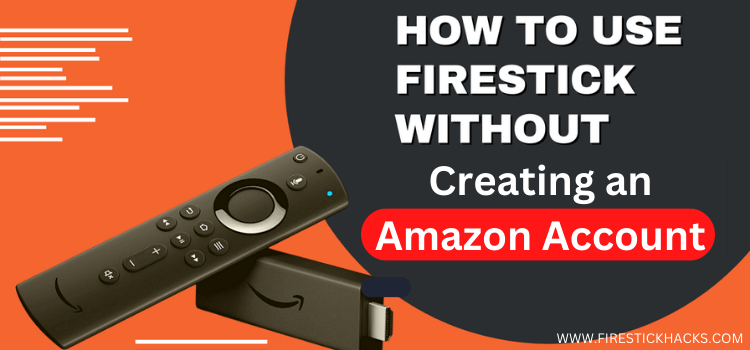 This is a step-by-step guide on how to use a FireStick without creating Amazon Account on FireStick, Fire TV, and FireStick 4K.
FireStick is essentially an Amazon product that requires an Amazon account, and those who purchase their device from their website are already registered. Whereas, people who purchase it from local stores are required to register it by themselves.
Thus, the important question remains, how to use FireStick without registering on Amazon? So, yes, there are ways that allow users to use without registering.
I have provided a complete set of instructions based on thorough research on how you can easily bypass amazon registration.
How to Use a FireStick without creating Amazon Account
Let's move on with the process. We will first have to download App Starter which is renamed from FireStarter. This app is actually a launcher that is intended to replace the stock Amazon UI with an entirely new and uncomplicated layout.
As discussed above FireStick had been developed by Amazon, thus, users experience too many advertisements for Prime Video which diminishes the user experience.
In light of the above, a developer from XDA named sphinix02 made an AppStarter launcher that not only provides an ad-free experience but also provides a simple layout to access apps easily and quickly.
As stated above, AppStarter helps to use  Firestick without registration of an Amazon Account. However, this app is not available on App Store hence, users need to sideload it.
Therefore, we need to download an app called Downloader App that allows installing third-party apps on FireTV devices.
Now follow the steps given:
Step 1: Open your FireStick Home Screen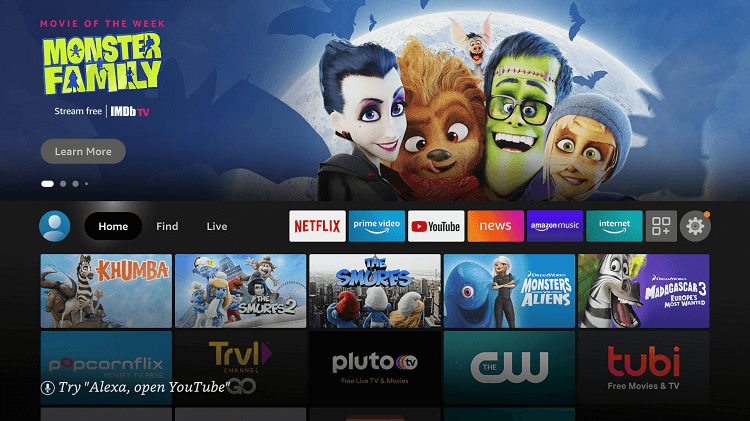 Step 2: Click the Settings icon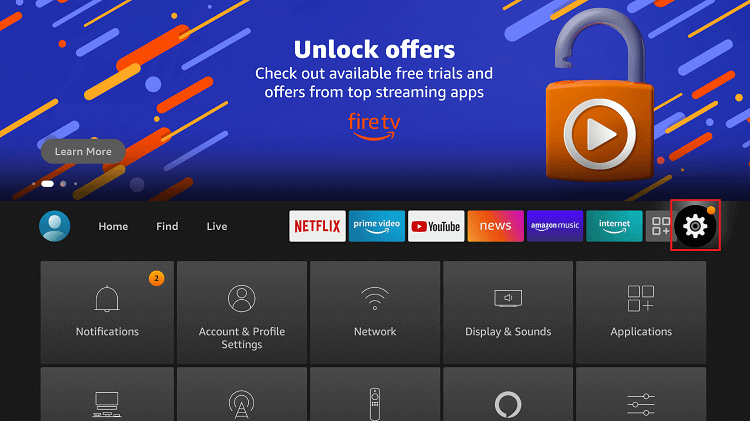 Step 3: Select the option My Fire TV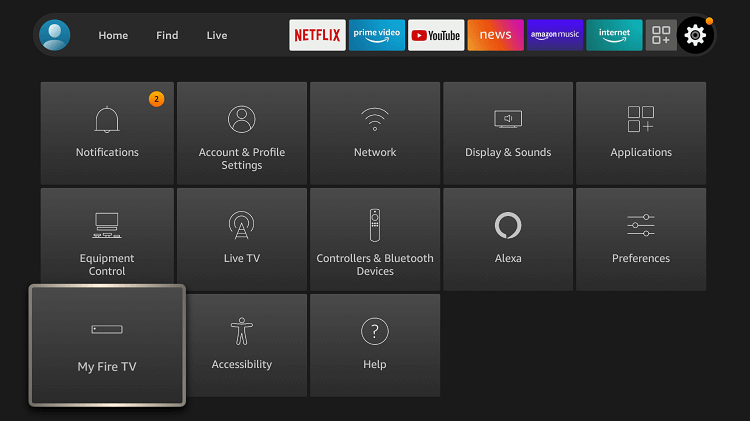 Step 4: If you don't find the Developer Option then Click About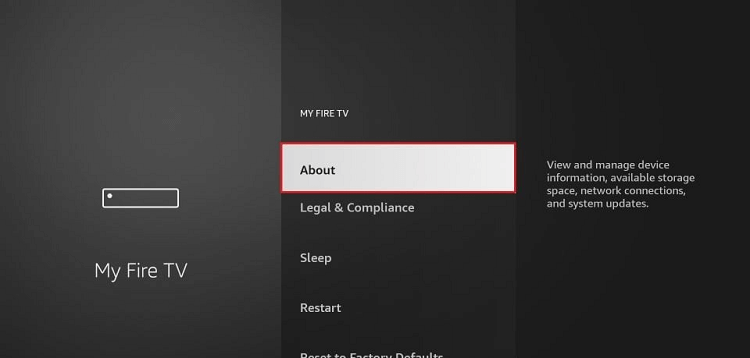 Step 5. Click on your Fire TV Stick quickly 7 times.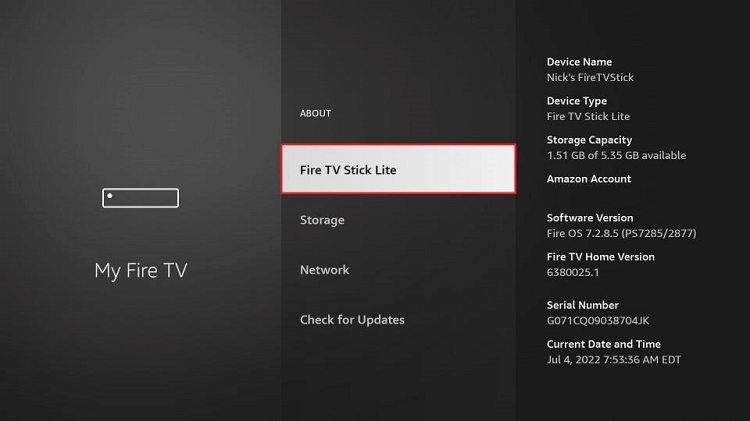 Step 6. A notification appears at the bottom saying No need, you are already a developer. That's it, you have enabled Developer Options.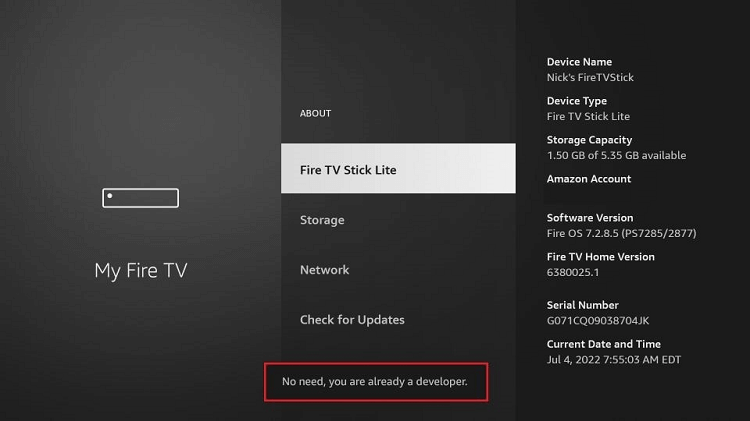 Step 7: Select the Developer Option given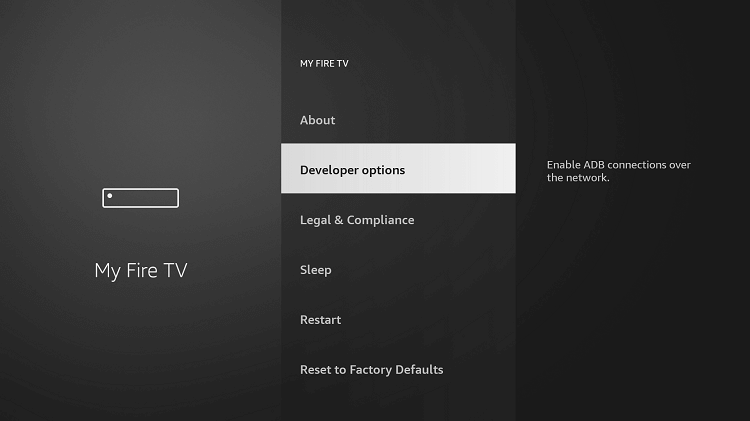 Step 8: Select Apps from Unknown Sources to enable it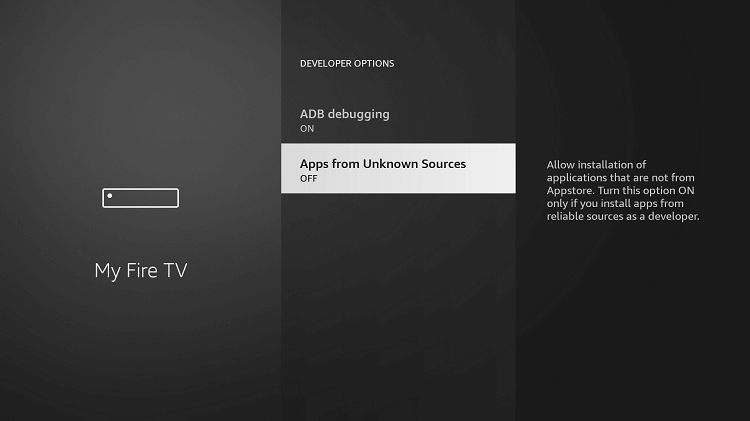 Step 9: Click the Turn On button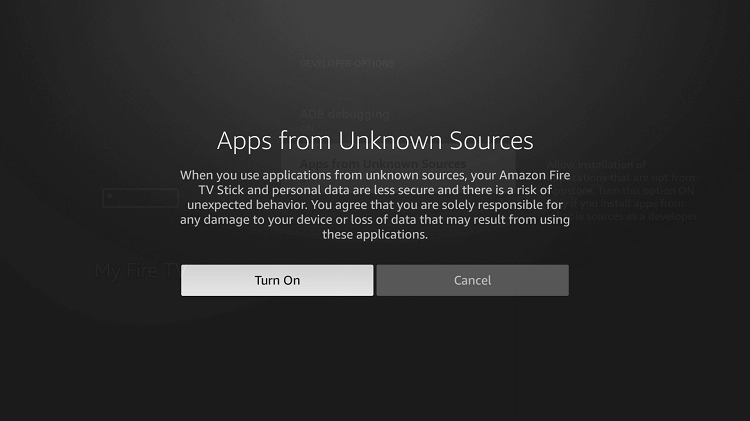 Step 10: Now navigate back to the home screen of your FireStick device and click the option Find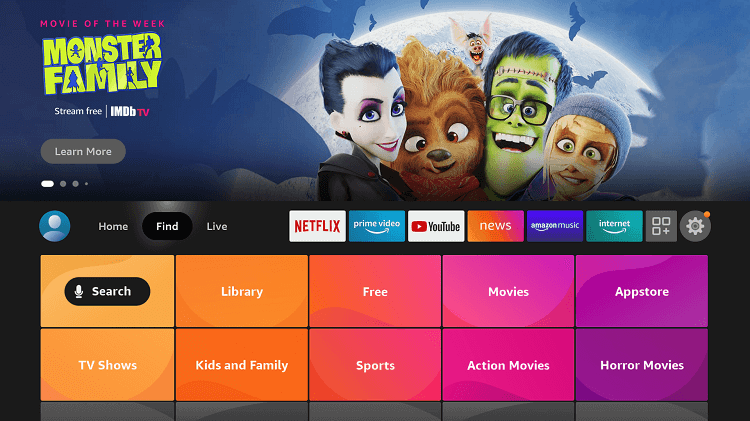 Step 11: Click the Search option from the menu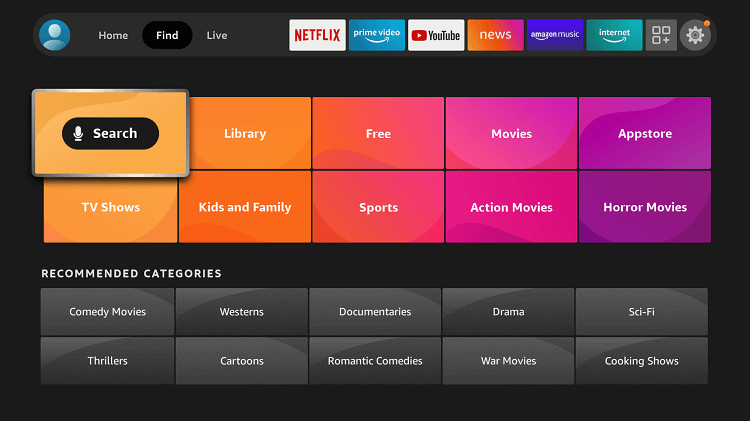 Step 12: Type Downloader in the search bar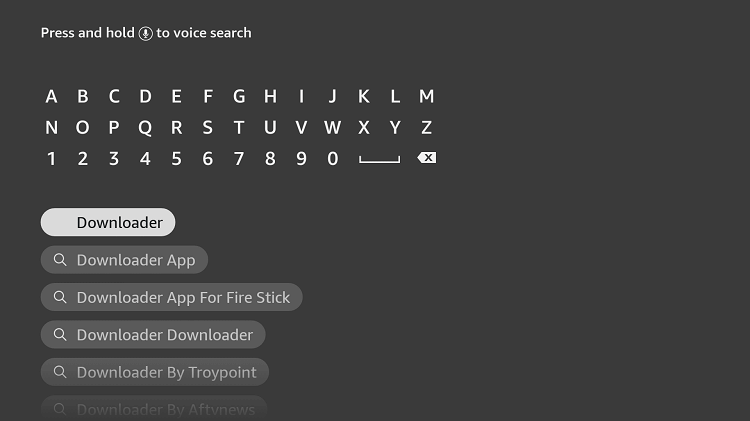 Step 13: Click the Downloader icon from the Apps & Games section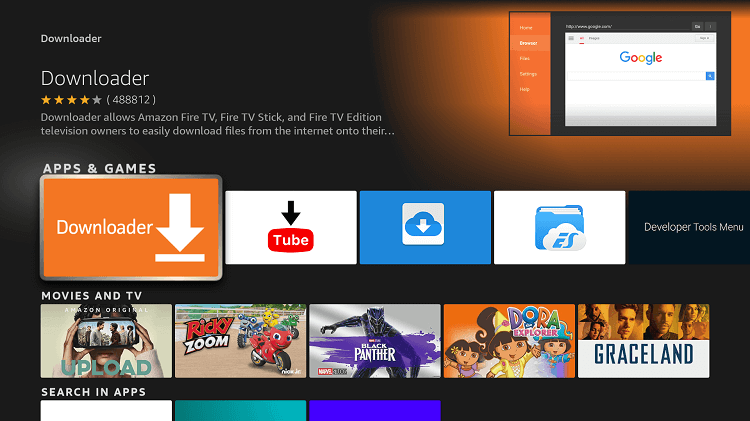 Step 14: Click the Download or Get option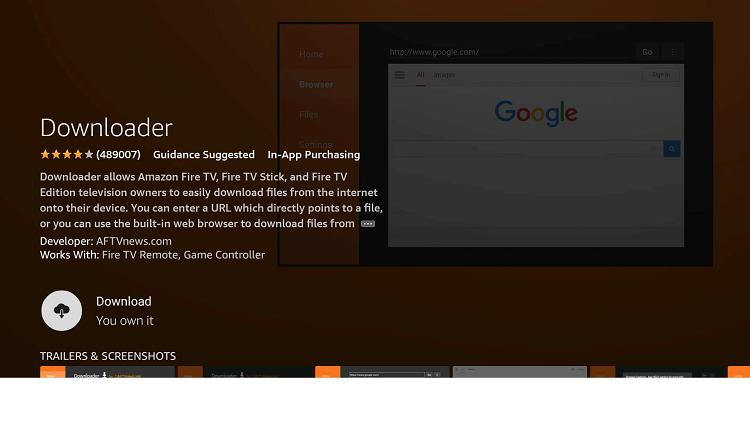 Step 15: Wait for the app to be installed on your device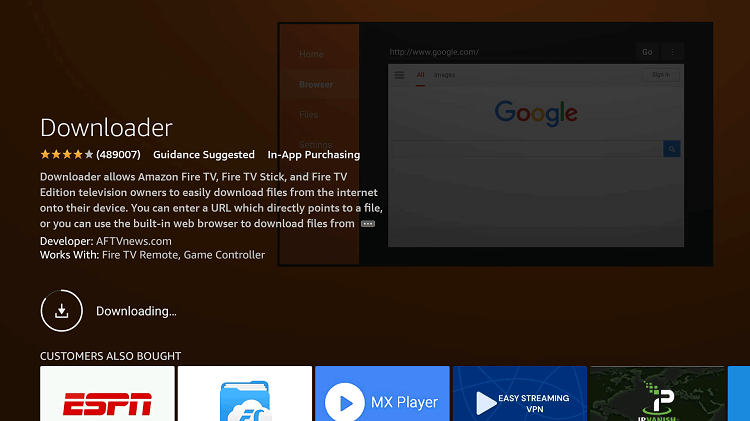 Step 16: Click Open once the app is installed successfully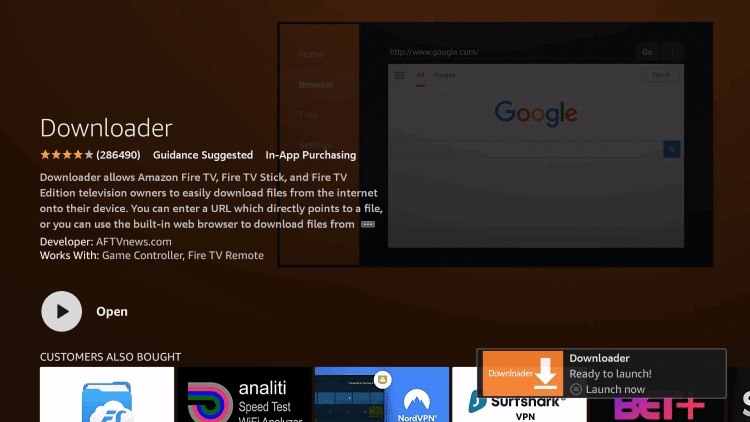 Step 17: Click OK if any such prompt appears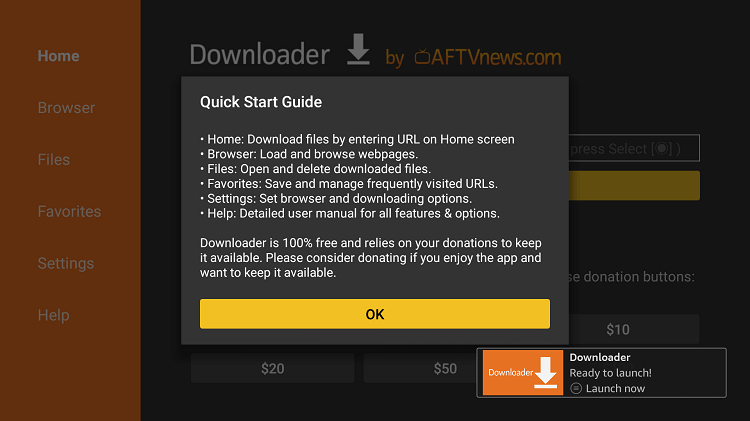 Step 18: Click Allow to give Downloader access to your photos, media, and files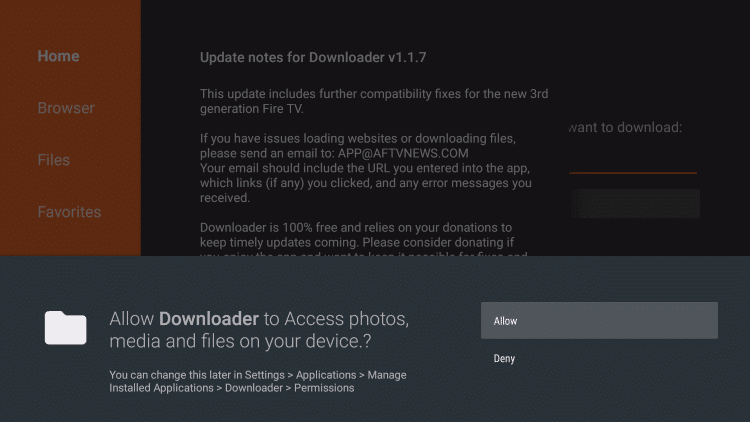 Step 19: Click the URL bar on the home screen of the Downloader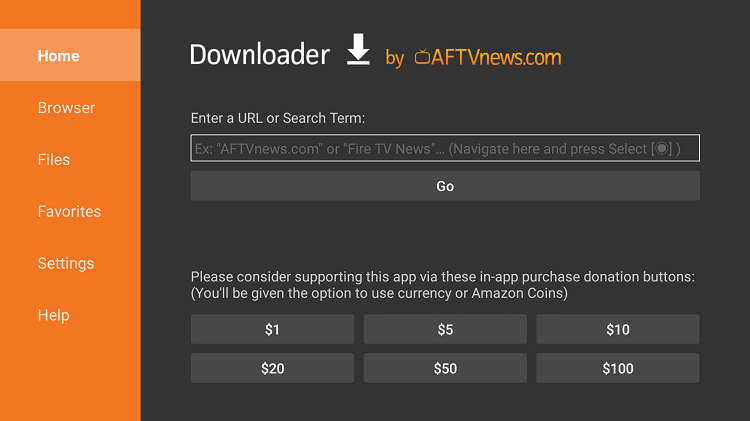 Step 20: Type https://tinyurl.com/firetv-appstrt and click GO
Note: The referenced link is the official URL of this app/website. FIRESTICKHACKS does not own, operate, or re-sell any app, streaming site, or service and has no affiliation with its developers.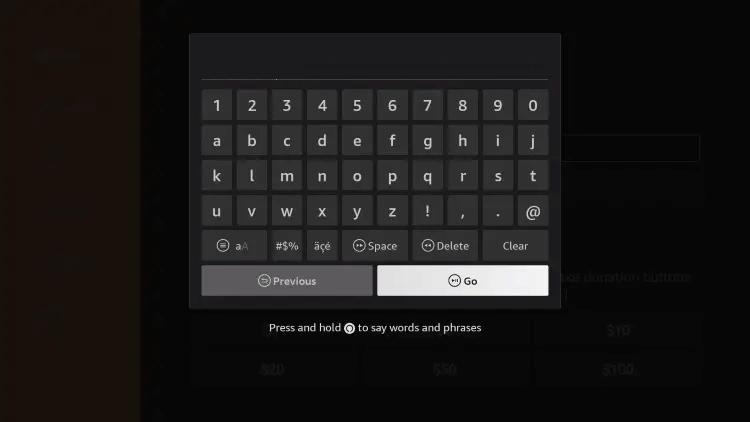 Step 21: The Apk File will download, wait for a while.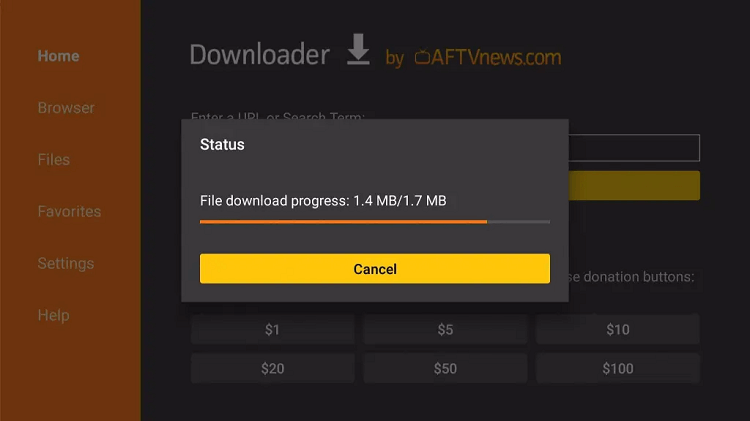 Step 22: Now click Install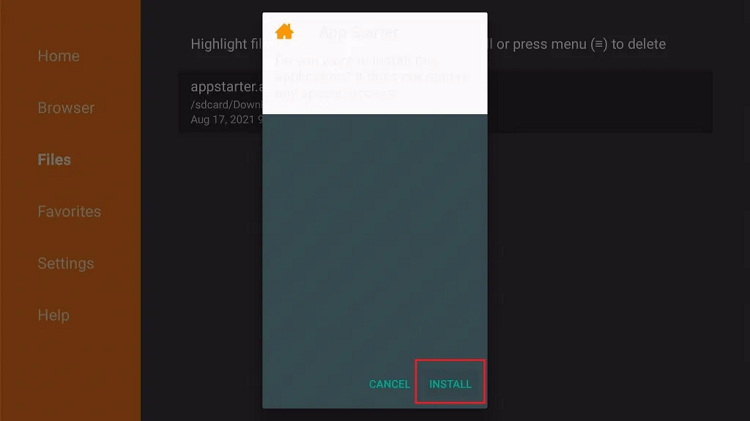 Step 23: Wait until the app is Installing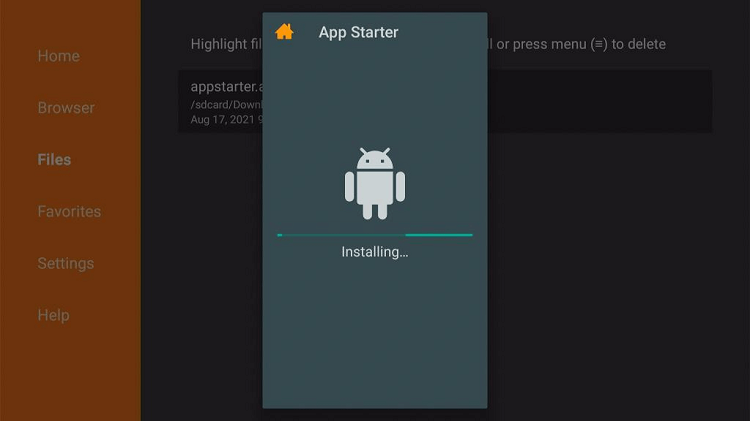 Step 24: Click Done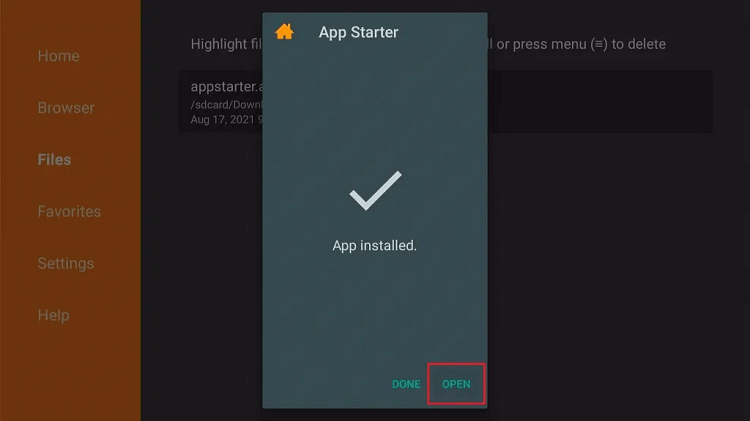 Step 25: Launch the App Starter app and select Fire TV Stick and start using Firestick without Amazon Account.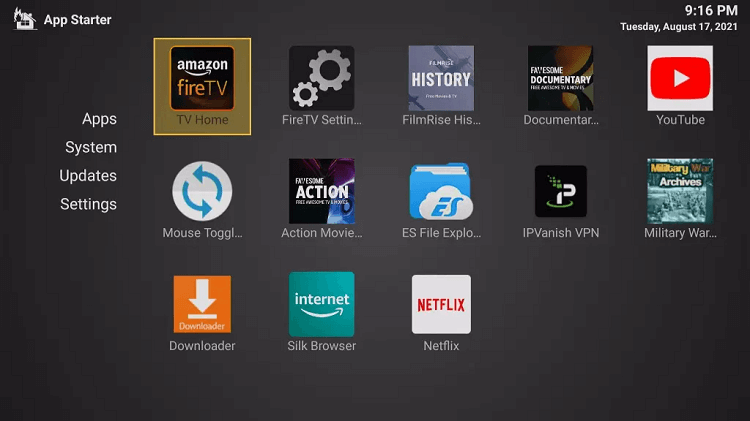 How to Deregister your Amazon Account on Firestick
If you already have Amazon Account then do not worry, by pursuing the following steps you will be able to deregister your Amazon Account on Firestick.
Follow the steps below:
1. Go to your Fire TV stick's home screen.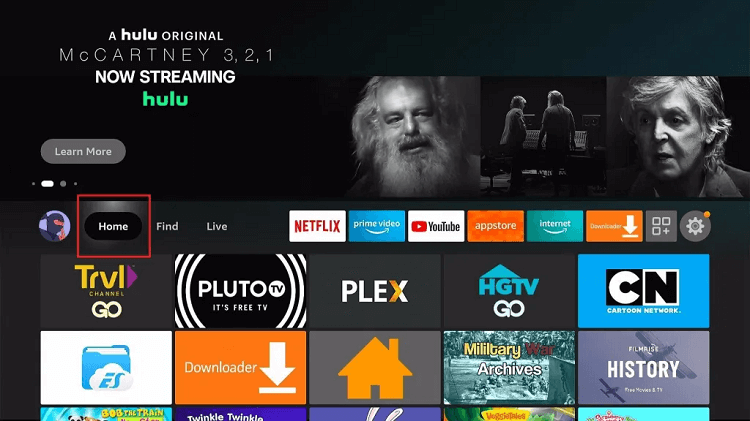 2. Select the Settings option.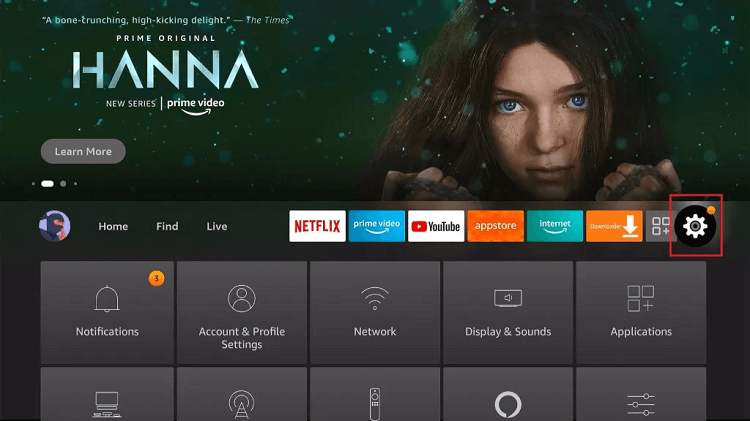 3. Click on "Account & Profile Settings" from the dropdown.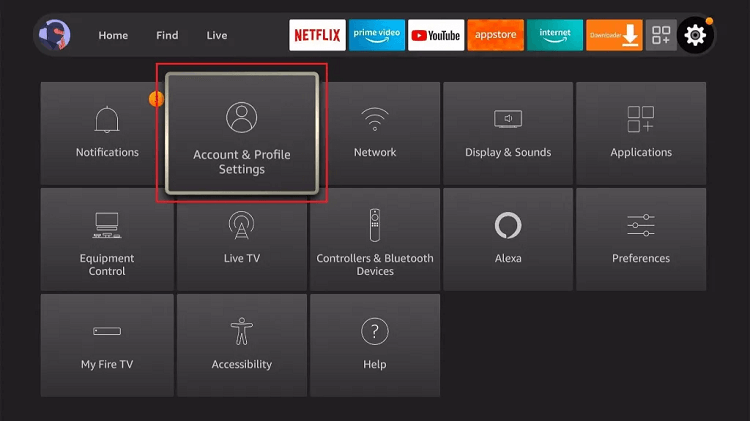 4. Select your "Amazon Account" from the list.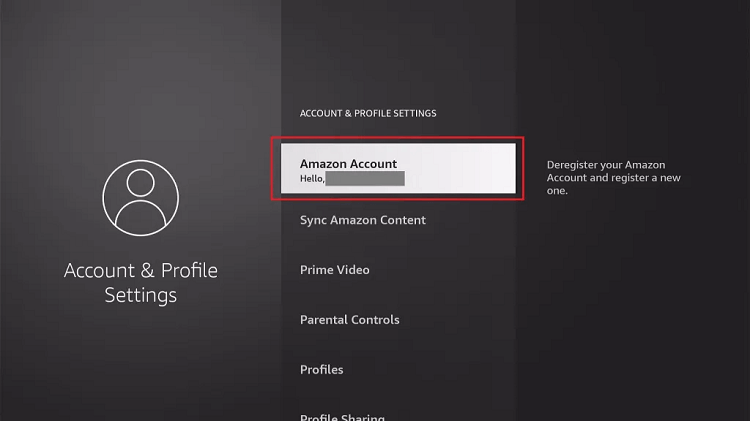 5. Press the 'Deregister' button.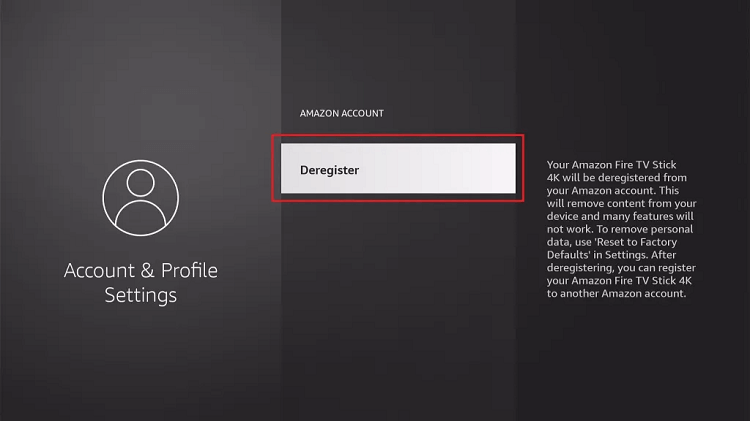 6. Choose the 'Deregister' option from the pop-up window.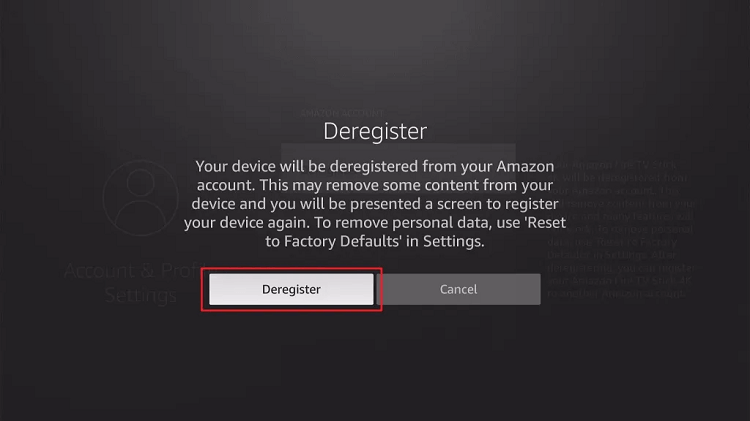 FAQs – Use a FireStick without creating Amazon Account
1 How to create a fake Amazon Account for FireStick?
It is easy to create a fake Amazon account. For this, you must have an email id from which you can sign up. You will be required to put in your credit card details, now sign up for Privacy.com. You can now form a virtual card, this will even allow limiting the spending amount.
2 Can I set up FireStick without a Credit Card?
Amazon requires credit card details if you want to purchase applications on FireStick. If you don't plan to install applications or you only want to download free apps then there is no need to fill in the details of your credit card.
3 Is there any monthly fee for Amazon Account for FireStick?
No. FireStick does not charge a monthly fee until you do not purchase premium applications like Netflix or Prime Video. However, there are many free applications that you can install and use on your Firestick like Crackle, Cinema HD, CyberFlix, etc. This will let you watch free movies and shows.
4 Do you set up Amazon FireStick without Amazon Account?
You are required to have an Amazon account for the first time. After this, you can install App Starter. You can follow the guide for this.
Summing Up
This guide provides the simplest way to use FireStick without registering an Amazon account. If you are still facing problems you should go back and read the article again. I have provided the easiest way that will help you to bypass Amazon registration.
Apart from this, another issue users face is giving away their personal credit card details. We have also mentioned a solution for this which is by using a virtual credit card.
You must note that all cards created from privacy.com are valid and acceptable. Moreover, this service is 100% legal that keeps your information safe.
Before beginning does not forget to use ExpressVPN and connect it to your Firestick for a secure and private experience.