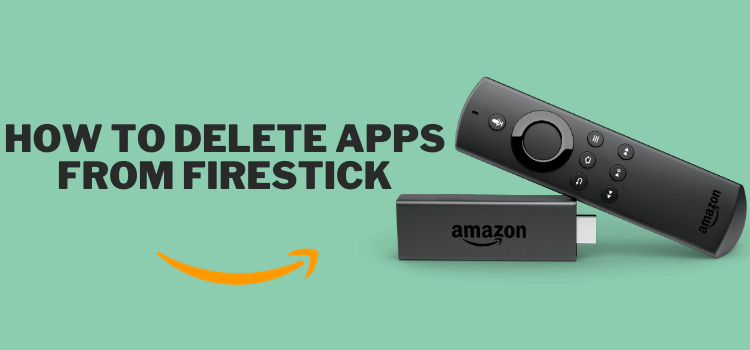 This is a step-by-step guide on how to delete apps on FireStick, Fire TV, and Fire TV Cube.
Amazon FireStick device does not have much space to house every other app that is available on Amazon Store. Sooner or later, you will have to delete previously installed apps to replace them with new ones.
When using a FireStick device, users install applications to enjoy watching their favorite content. These apps may be streaming services like Netflix or Hulu, or it might just be a browser or maintenance app.
The users have the liberty to use the apps when and as they need, and delete the apps when they are no longer needed.
It is simple to delete apps from FireStick and Fire TV, and it is a great way to free up space in your device.
This article contains a complete step by step guide along with screen grabs to teach you how you can instantly delete apps from your FireStick.
Many users think that they can simply remove the apps without help, however, there are some apps on your FireStick TV that cannot be removed easily. FireStick has some built-in apps that are harder to remove. Follow the steps below to remove those apps.
How to Delete Apps from FireStick
Step 1: On the FireStick home screen, hover over the settings and select Applications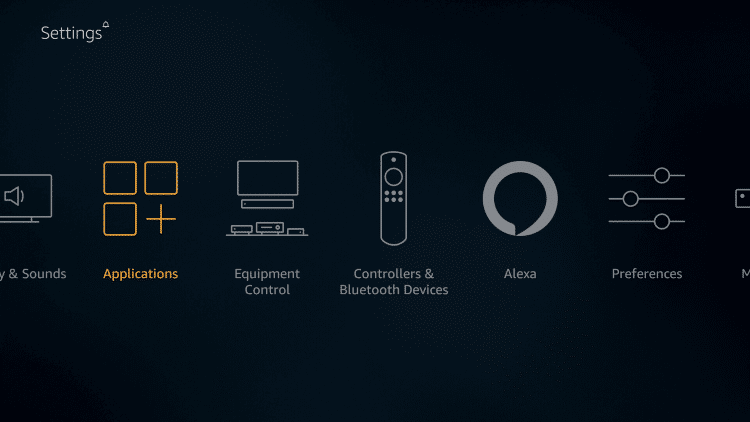 Step 2: Select Manage Installed Applications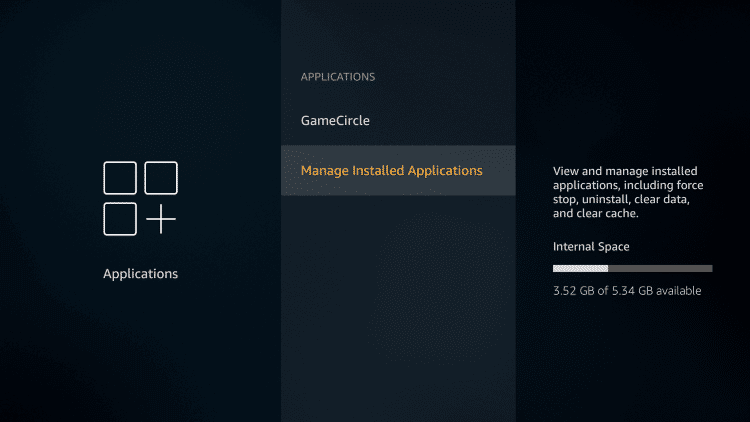 Step 3: Select whichever app you want to remove and uninstall. (I am removing One Player as an example in the screenshot). Click on the app.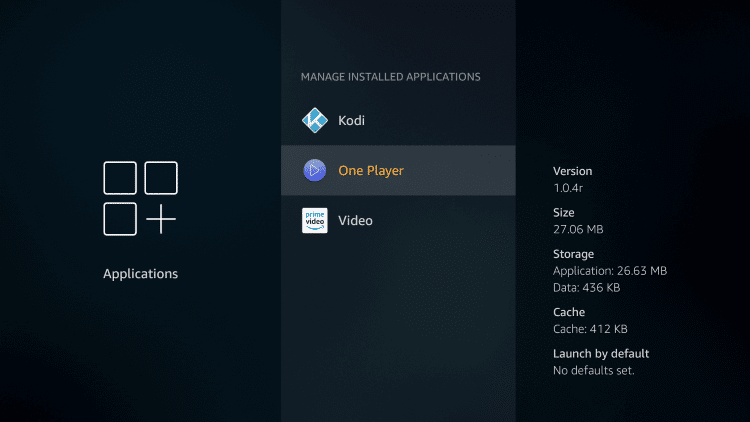 Step 4: Select Uninstall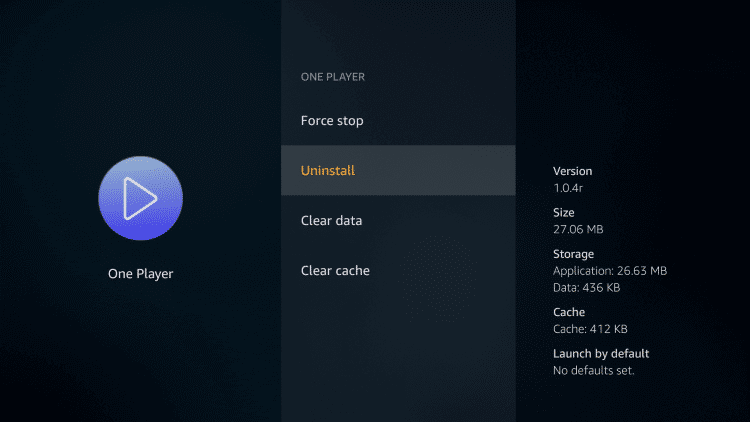 Step 5: Select Uninstall one more time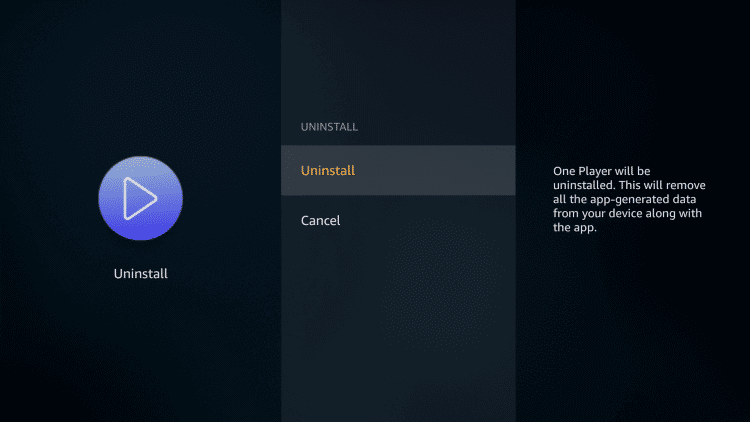 This is it! You have successfully uninstalled unwanted apps from your FireStick TV device.
This was although a very easy and straightforward method, there is another way in which users can uninstall along with managing applications on their FireStick TV.
This is through ES File Explorer. This is a popular file manager that users use, to download, manage, and also uninstall files.
Conclusion
The uninstall or remove the app from FireStick will help you save a lot of space for the new apps to install. The reason why FireStick users feel the need for deleting the apps is because of the limited space.
For a much larger space, you can use Amazon FireStick 4K. It would have better streaming options and more advanced features as well. However, if you still have a space problem or any other reason, you can use this guide to help yourself delete an app on FireStick.