Firestick is a small and handy technical device that has the power to convert ordinary TV sets into Smart TVs. If you wish to turn your TV into a Smart one with firestick or fire TV devices, then all you need to make sure is that your TV has HDMI capability. You can install various apps and games, watch movies and stream online TV shows, and do much more with your firestick.
However there is a small problem, and that, dear reader, is the problem of space. Software applications and gaming apps, all take up space on firestick and hence can limit the amount of fun you would like to have with it. But this does not mean that all has gone to waste. We are here to provide you a counter measure that will expand the horizons of your fun time with firestick by a lot.
This guide here is to help you clear space on your device. It will tell you how to delete and remove apps from your device so that you have much more room to download those that you were previously unable to do so.
It should be noted that not all apks on firestick can be deleted. Some apps are system related and are necessarily required for the healthy and streamlined functioning of your device. For the ones that can be removed without any damage to your device, we have instructions below.
Following this manual (which is simple enough), you will be able to clean, organize and manage your app quite effectively. This manual comes with the added benefit of screenshots from the actual process of deleting apps from firestick or fire TV devices that is sure to make this practice super convenient for you. Let us begin with the instructions given below.
1. Hover over the Settings option, on the main menu on the home screen of your device.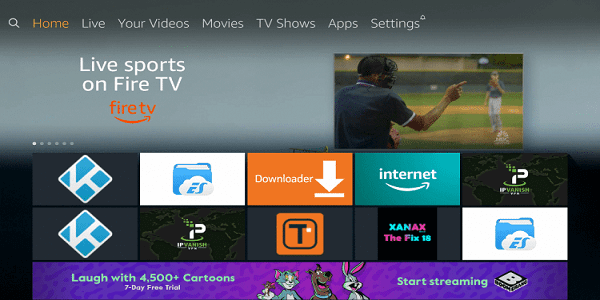 2. From the options that now become visible, select 'Applications'.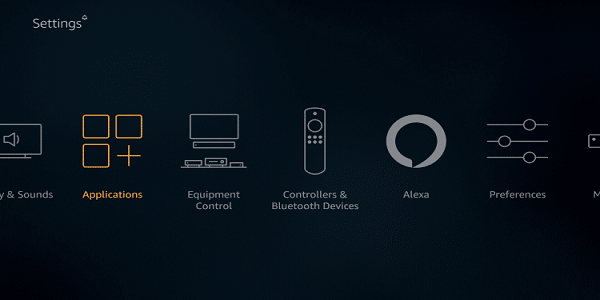 3. Next go on to click 'Manage Installed Applications'.
4.A list of installed applications will be displayed to you. Scroll down and select the app that you wish to delete. In the picture below, the app called 'One Player' has been selected as an example.
5.Another set of options will become visible. From those select 'Uninstall'.
6.Select Uninstall again to confirm deletion.
And you are done! That is how to remove unwanted applications from your device. Not only will it create space for you to download your desired apps but will also make your device well organized and updated.
You should also know that this is not the only way to delete and remove apps from your firestick devices. ES File Explorer is a very attractive third-party app by downloading which you can very easily install, uninstall and manage all your applications. It is the most popular managing app when it comes to firestick devices.
If you wish to know how to install ES File Explorer onto your firestick or Fire TV devices, then you can easily search up a manual similar to this one.