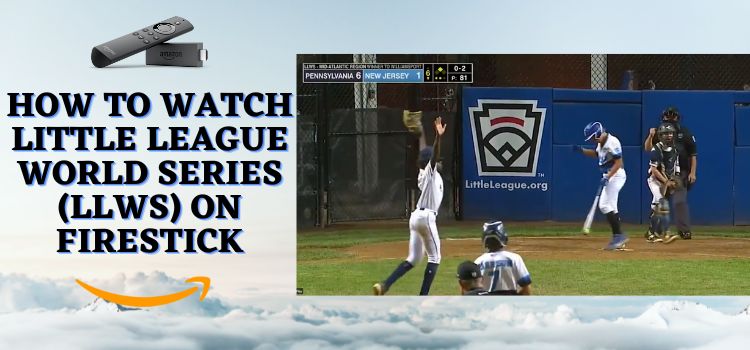 This is a step-by-step guide on how to watch Little League World Series. This guide will be helpful on firestick, Fire TV,  FireTV Box, and FireStick 4K.
The Little League Baseball World Series is a baseball series where boys and girls participate up to the age of 16 years. The tournament takes place in August every year. 2022 will mark The Little League Baseball World Series 75th anniversary.
The games are scheduled to begin from August 17 to August 28, 2022. The World Series will take place in Williamsport, Pa Howard J. Lamade Stadium, and Little League Volunteer Stadium with four additional teams taking part in the competition.
By adding 2 teams in each bracket, this year will make the largest field the tournament has ever arranged. Half of the teams taking part in the tournament will be from the United States. Other countries from all around the world will form the other half that will participate.
History shows that international teams have quality players who do good in LLWS. This can be seen in Chinese Taipei keeping a record with 17 titles. This is followed by Japan being the second with a total of 11. On the other side in the US, California owns the most tiles which are seven.
How to Watch Little League World Series (LLWS) on FireStick
I have discussed 2 methods to watch Little League World Series on FireStick. These methods are:
If you are trying to watch Little League World Series 2022 for free then, it is strictly recommended to use a VPN on your FireStick.
Our Recommended VPN – ExpressVPN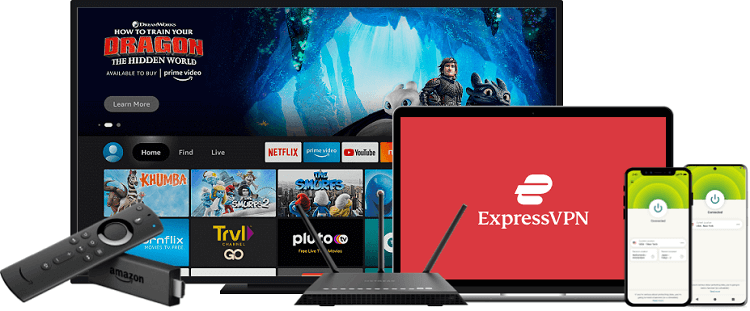 ExpressVPN is our recommended choice because it completely hides your IP address and keeps your online identity anonymous while you stream LLWS on FireStick for free.
Get ExpressVPN today to enjoy 3 extra months free. It also offers a 30-day money-back guarantee policy that allows you to access all features risk-free for 30 days.
Legal Copyright Disclaimer: FIRESTICKHACKS does not verify if apps, websites, or services hold a legal/official licensing of the media content that they stream. We DO NOT own, operate, or re-sell streaming sites, apps, or services NOR it is administered or hosted by FIRESTICKHACKS.
Watch Little League World Series on FireStick Using Browser
To watch Little League World Series for free we recommend the use of a browser. In our blog, we have used the Silk Browser. The browser method is recommended by us since it does not require any sign-ups or registration.
Before beginning streaming, you should keep in mind that streaming free on the internet may expose your identity to ISP that may cause you some serious legal trouble, so you must install and use ExpressVPN on FireStick to avoid such legal issues.
Step 1: Open Firestick Home and click on the Find menu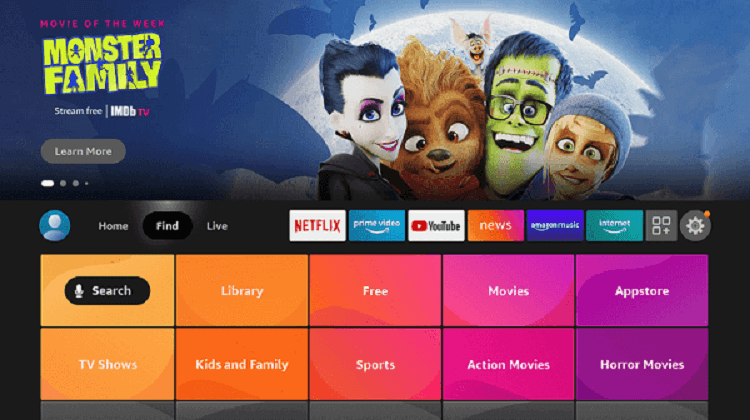 Step 2: Click on the Search option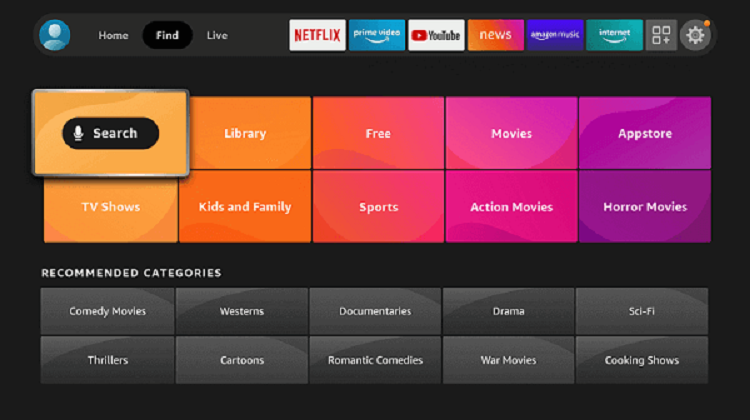 Step 3: Type Internet Browser and select it from the list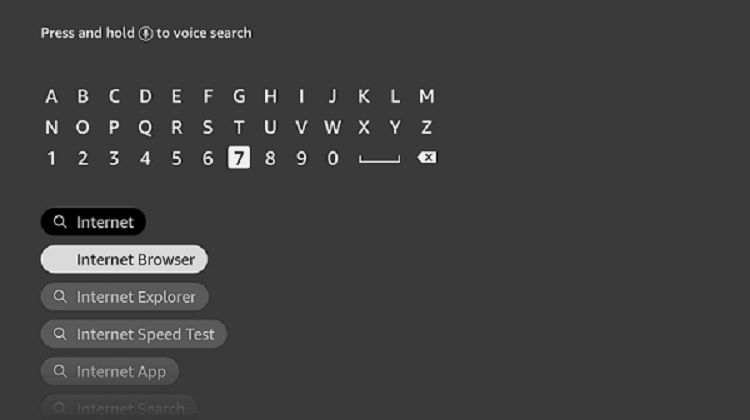 Step 4: Select the Internet icon when the below screen appears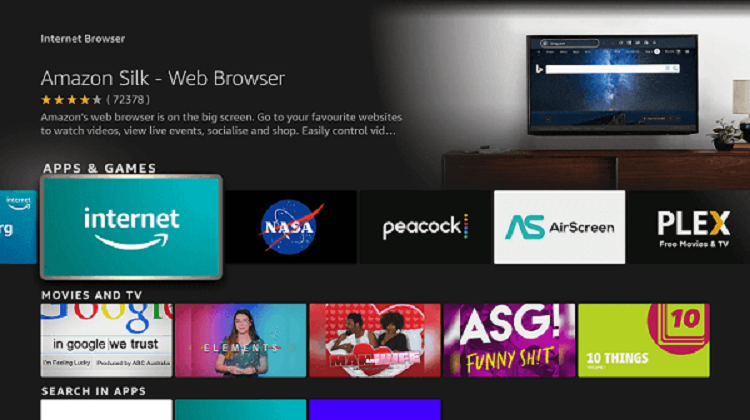 Step 5: Click on Download and wait for the app to install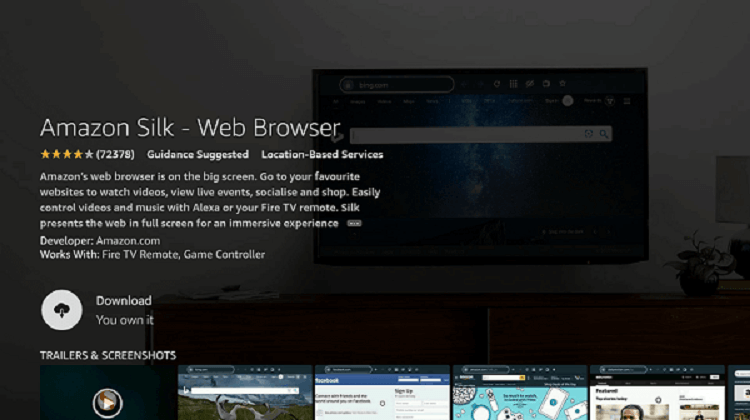 Step 6: Wait until the download is completed. Note that it may take a while for the process to finish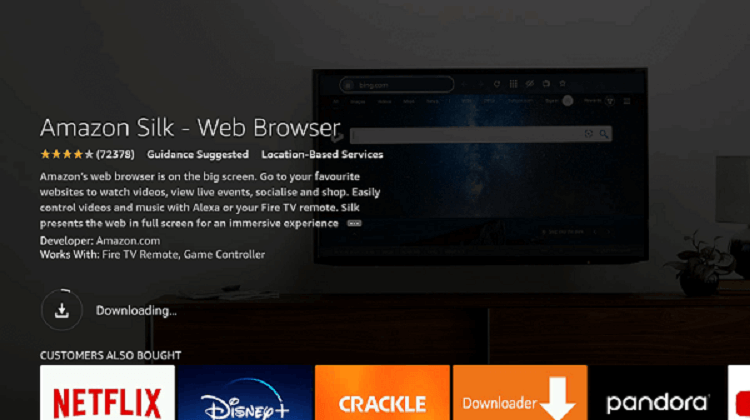 Step 7: Select Open to access the installed browser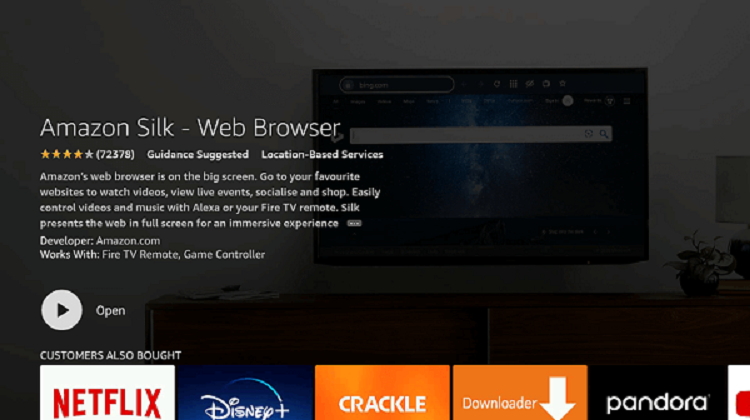 Step 8: Once the browser opens, click on Accept Terms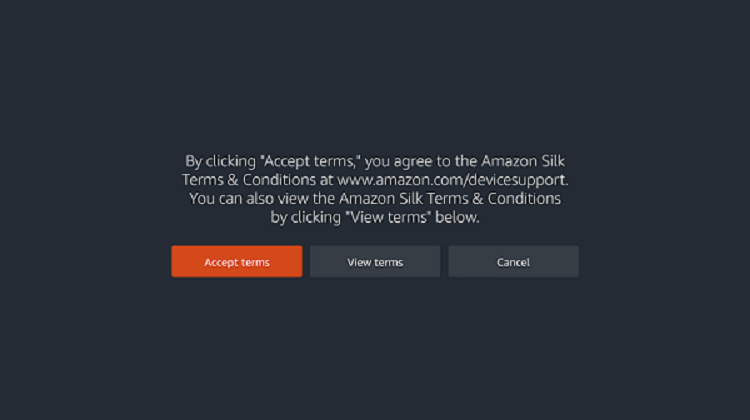 Step 9: By default, Bing.com tab would be open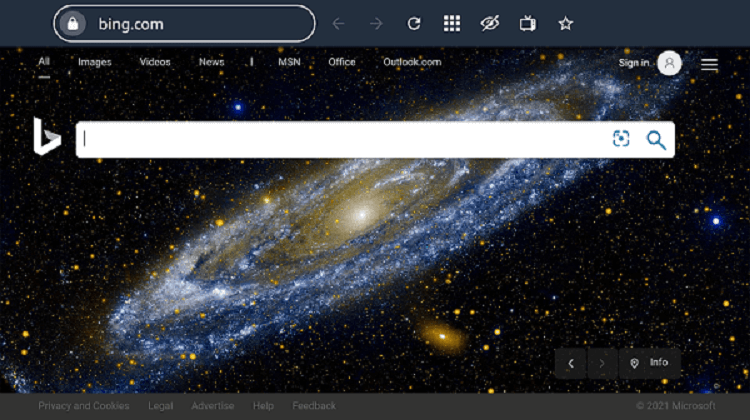 Step 10: Enter the URL https://maxsport.one/ or https://reddit.mlbstream.me/  make sure what you type is correct since the URL is case-sensitive
Note: The referenced link is the official URL of this app/website. FIRESTICKHACKS does not own, operate, or re-sell any app, streaming site, or service and has no affiliation with its developers.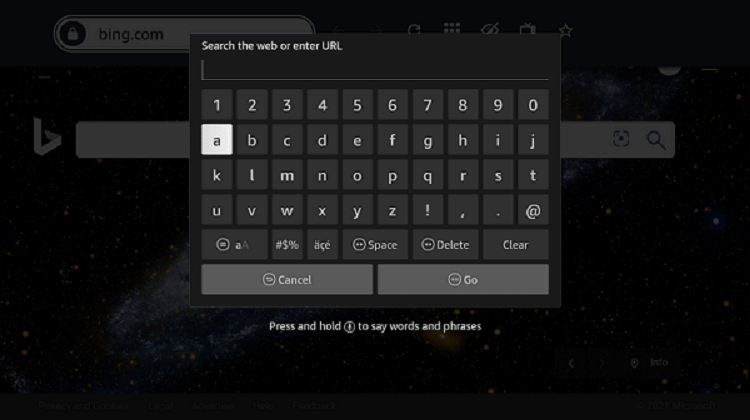 Step 11: This is the interface of the Max Sports website. Click on ESPN USA to stream live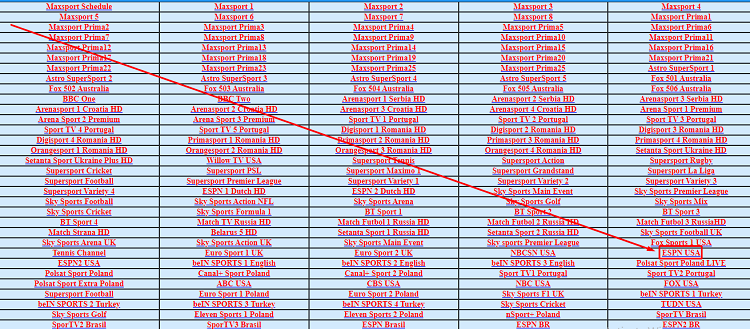 Step 12: You can now view live events of the Little League Baseball World Series from 17 August till 28 August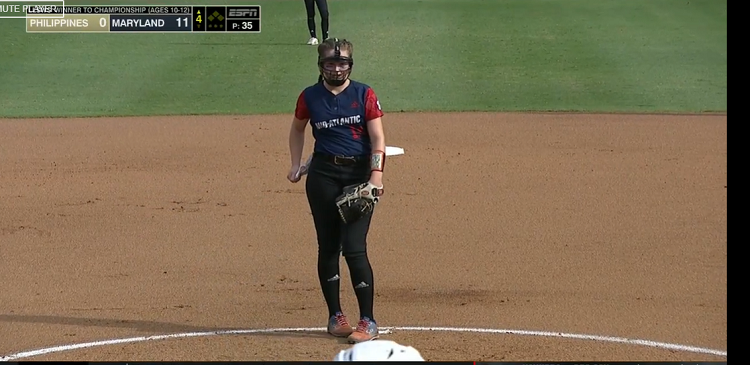 Premium Method: Watch Little League World Series on FireStick
There are several premium streaming apps that allow you to watch Little League World Series as well as other entertainment channels. I have listed some of the best in-demand services for you that will provide you with maximum entertainment at a minimum cost.
Some of these apps might be geo-restricted, so it is essential to use ExpressVPN on FireStick to circumvent the blocked content and enjoy it all.
1. Fubo TV

One of the best sports stops is Fubo TV. Fubo is the most satisfactory streaming service for international sports. The Fubo Networks streams nearly all major league and sports events for example Baseball, Olympics, NFL, MLB, UFC, Golf, and even Little League World Series.
Furthermore, it has more than 220 streaming channels like ESPN, ABC, Fox, Disney, NBC, CNBC, etc.
We must highlight that Fubo services are only unrestricted in Canada, US, and Spain. If you do not belong to any of these regions then you will need a VPN to connect to the same server to stream with Fubo TV. We recommend ExpressVPN to unblock Fubo Content and stream the Live Little League World Series.
The Fubo TV subscription plan begins at $64.99/month however it gives a 7-day free trial for you to decide if the subscription is worth it or not.
Read more: How to Install Fubo TV on FireStick
2. YouTube TV

Another streaming service that will stream Little League World Series Live is YouTube TV. The application is now officially available on Amazon Store. It has more than 85 Live Sports TV channels like NFL, NBA, MLB, Baseball, etc.
But since YouTube TV is not unrestricted in every country, you will require a VPN. We recommend ExpressVPN. The YouTube TV subscription plan starts at $6.67/month 
Read more: How to Install YouTube TV on FireStick
3. ESPN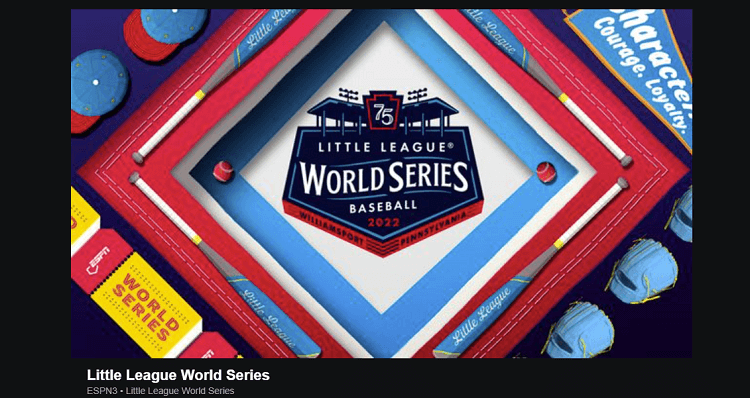 ESPN  has taken the right to launch its coverage of Little League Baseball thus the Little League World Series will air on ESPN Live this year. Not only does ESPN stream Live but also gives live updates and news of different leagues.
It does not only stream baseball but it is a platform for all sports lovers. It shows a wide range of sports such as hockey, cricket, soccer, boxing, football, etc.
It further puts forward an affordable subscription plan that is $6.99 per month.
Read more: How to Install ESPN on FireStick
Little League World Series Schedule
Here is the complete Little League World Series 2022 schedule. Have a look and make sure you don't miss out on a single match:
Wednesday, August 17, 2022
Latin America vs Caribbean Region
Game 1
1 PM E.T
South East Region vs New England Region
Game 2
Australia Region vs Canada Region
Game 3
West Region vs North West Region
Game 4
Thursday, August 18, 2022
Europe-Africa Region vs Asia-Pacific Region
Game 5
Great Lakes Region vs Midwest Region
Game 6
Puerto Rico Region vs Mexico Region
Game 7
Southwest Region vs Mid-Atlantic Region
Game 8
Friday, August 19, 2022
International (W1) vs Panama Region
Game 9
United States (W2) vs Mountain Region
Game 10
Japan Region vs International (W3)
Game 11
Metro Region vs United States (W4)
Game 12
Saturday, August 20, 2022
International (L3) vs International (L5)
Game 13
United States (L4) vs United States (L6)
Game 14
International (L1) vs International (L7)
Game 15
United States (L2) vs United States (L8)
Game 16
Sunday, August 21, 2022
International (L9) vs International (W13)
Game 17
United States (L10) vs United States (W14)
Game 18
International (W15) vs International (L11)
Game 19
United States (W16) vs United States (L12)
Game 20
Monday, August 22, 2022
International (W5) vs International (W9)
Game 21
United States (W6) vs United States (W10)
Game 22
International (W11) vs International (W7)
Game 23
United States (W12) vs United States (W8)
Game 24
Tuesday, August 23, 2022
International (L21) vs International (W19)
Game 25
United States (L22) vs United States (W20)
Game 26
International (W17) vs International (L23)
Game 27
United States (W18) vs United States (L24)
Game 28
Wednesday, August 24, 2022
International (W21) vs International (W23)
Game 29
United States (W22) vs United States (W24)
Game 30
International (W27) vs International (W25)
Game 31
United States (W28) vs United States (W26)
Game 32
Thursday, August 25, 2022
International (L29) vs International (W31)
Game 33
United States (L30) vs United States (W32)
Game 34
Other Live Matches to Watch on FireStick
Besides the Little League Baseball World Series, there are various other sports you can watch on your FireStick. So consider this section a bonus for all the sports fans out there and have a look at these live sports too.
For any sports, you select to stream Live make sure to connect your FireStick with ExpressVPN for a secure streaming experience.
FAQs – Little League Baseball World Series
Where is the little league world series played in 2022?
The matches will be held in Williamsport, Pa Howard J. Lamade Stadium, and Little League Volunteer Stadium.
Which Channel is the little league world series on?
There are many premium applications to stream LLB world series like Fubo TV, YouTube TV, and ESPN Plus.
How many teams will be in the little league world series?
This year 20 teams will participate in the tournament beginning from August 17 till 28.
What are the dates of the Little league world series?
The tournament is scheduled from Wednesday 17 August till Sunday, August 28, 2022
Summing Up
The Litte League Baseball World Series 2022 is now being played with international teams after 2 years. Young adults are extremely excited to watch the match and choose their favorite teams out of 20 teams. This year will be the 75th Anniversary of the game that takes place in August every year. You can choose any method I discussed to stream Live.
Make sure to use a reliable VPN such as ExpressVPN to maintain your anonymity over the internet and keep yourself protected from malware and security threats. You can also unblock geo-restricted sites easily with a VPN.