In the world full of android users today, everybody is busy looking for some new apps to install. Android users use Google app store for this purpose. Google Play Store is biggest app store of the world today. It is supported on every android device except some, like for example Amazon Firestick and Fire TV devices can be considered as common examples.
This is because they have Amazon App Store, but they only offer applications that are supported on Amazon Firestick. Today I will guide you how to install Aptoide TV on Firestick which is an alternative for Amazon App and Google Play Store.
To install other apps available on FireStick, visit our guide FireStick Channels. Also, get the best VPN for FireStick to stay protected online and keep your identity private.
How to Install Aptoide TV on FireStick
We have discussed 3 methods to install Aptoide TV on Amazon FireStick device. Install the app and enjoy freedom to download everything on your FireStick.
Method 1: Install Aptoide TV Using Downloader
The process of installing Aptoide TV on FireStick using downloader is quite simple and easy to understand. Aptoide TV offers a great deal of applications available for free and even more of what you can get from Google play store. Now without wasting any time further let's get to the installation process quickly.
Since, Aptoide TV is not available on Amazon app store, therefore we need to sideload it through a proper process by following some simple steps:
Step 1: Go to Settings.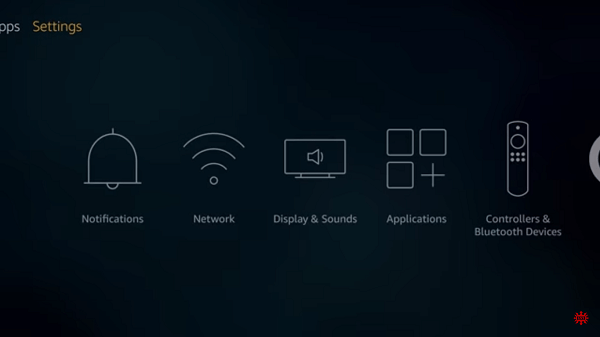 Step 2: Select Devices.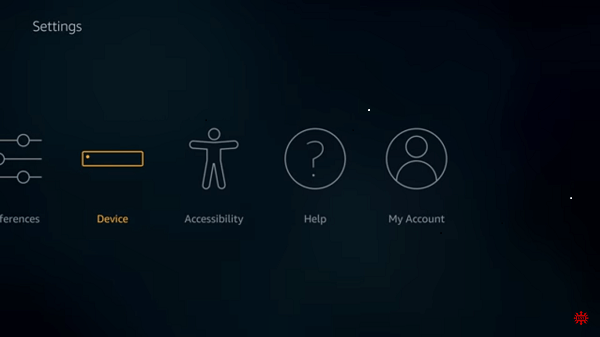 Step 3: Go to Developer options.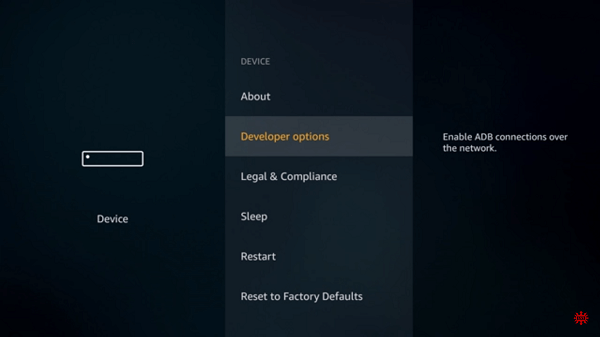 Step 4: Turn on ADB Debugging and Apps from unknown sources.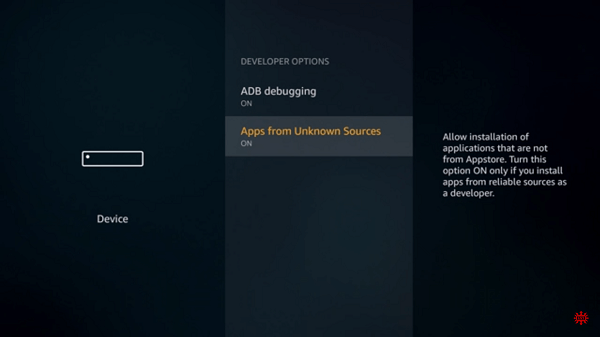 Step 5: Go to the Downloader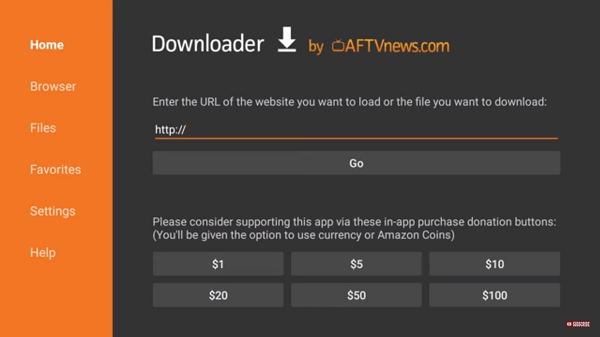 Step 6: Type in the following URL https://tinyurl.com/aptoide02833
 Step 7: Click on Install Aptoide TV button.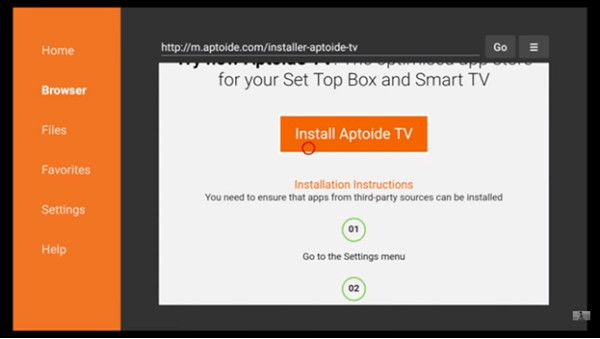 Step 8: Wait for the .Apk file to download.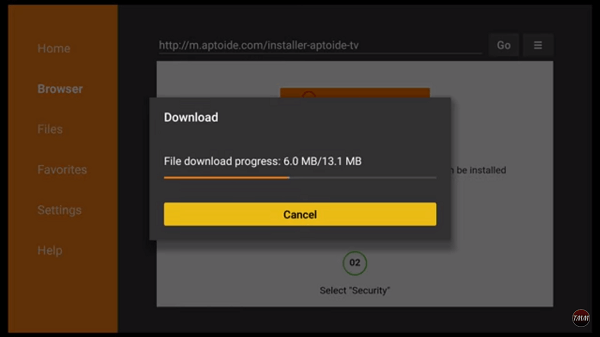 Step 9:  Scroll down and click Install.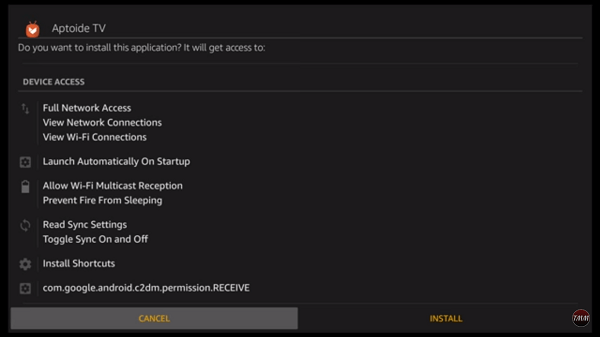 Step 10: Now do the EE "Explore and Enjoy".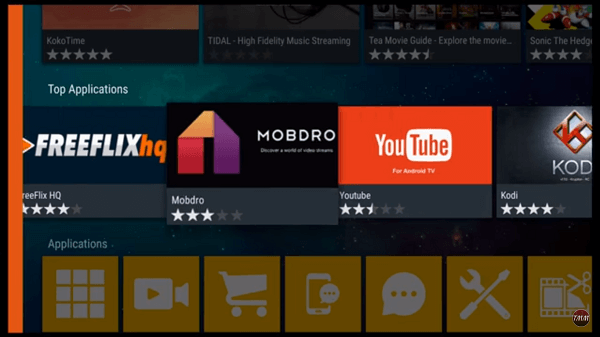 Method 2: Installation Using ES Explorer Without Computer
Es File Explorer is an android application which helps you to manage your files and easily and efficiently. This is an all in one application which manages all your data music, pictures, videos and documents.       It also enables file sharing across android devices without any cost. Es explorer also allows you to install and delete files and today I am going to show how to install Aptoide TV on FireStick. Just follow me.
Step 1: Open ES Explorer, Go to Tools.  Select Download Manager, click the "+"button.
Step 2: A dialogue box will appear asking for Path and Name.
Step 3: Enter path https://firesticktricks.com/store, and name it Aptoide.
Step 4: Install the .apk file.
Step 5: Scroll down and click on Install button.
Step 6: click open.
Step 7: here is your Aptoide TV store.
Method 3: Installation Using ES Explorer with Computer
This one is a bit tricky. Some of you might get confused with the process, but not to worry we will try to make it easy for you to understand. Although it has some steps where you will need to jump to computer and back to the FireStick, but let us begin.
Before we begin, you are going to download Aptoide TV .apk file on your computer.
On FireStick
Step 1: Go to search. Look up for ES explorer at the Amazon app store and download it.
Step 2:  Install the ES explorer on Amazon firestick.
Step 3: Open ES explorer > Expand Network menu > Select Remote Manager
Step 4: Click Turn On. Note the IP address which appears on the screen.
On Computer
Step 1: Open a folder of your choice.  Type the FTP address you noted on your Firestick. It will open the ES explorer on your computer screen.
Step 2: Now copy the Aptoide .Apk file from your computer and paste it in any folder you open through the FTP address.
On Firestick
Step 1: Go to Firestick, open that folder where you copied the .apk file.
Step 2: Select that file and a prompt will appear asking you to install, go ahead and install it.
Step 3: Like the previous setups, scroll down and click install.
Step 4: Your choice, Done or Open.  
Frequently Asked Questions (FAQs) About Aptoide TV
How to use Google drive on Amazon Firestick?
It is a simple and easy process. First you have to open ES explorer. Go to cloud, click on new and it will show all your cloud storage options. Select Google Drive. Sign in there and it will be ready on your firestick.
How to play Google play movie on Fires TV?
Before you head to install Google play movies on your Fire TV make sure that you have these four applications Google services Framework, Google Account manager, Google Play services and Google Play store. Have them installed and ready as you know the sign in processes. Then go ahead and install Google play movies and music on your fire TV. Extract the files, install them and enjoy.
How to use Google Play movie application on Amazon Fire TV?
Before going to the Google Play Movie application you are going to need to sign in to Google play services. Once you are done with the signing in process you are free to load the application and enjoy the Movies of your choice.
Conclusion
Before we move on to the final words let me tell you something straight. Google services are not available for Amazon Firestick and Fire TV devices because of the quarrel going on between Amazon and Google for some time. Google applications do not run that good on Amazon Fire devices. On the other hand, Aptoide TV on FireStick provides you with easy access to applications you seek without causing any problem.
You do not face any legal issues or any kind of running issues of applications. I, certainly, do recommend you to bypass the Google and use Aptoide TV application if you want to enjoy the same applications on your Amazon Firestick and Fire TV device just like you enjoy them on your android devices. In the end I would just say that Aptoide TV will give you far better experience than Google play on Firestick.