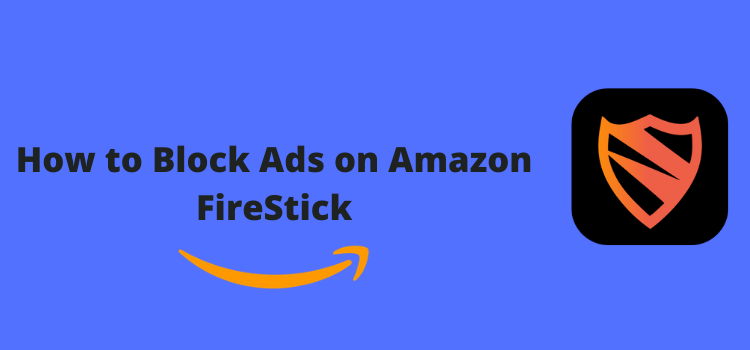 This detailed guide will show you how to block ads and pop-ups on Firestick, Fire TV, and Fire TV 4K.
Advertisements can be very frustrating either you're streaming your favorite content or just browsing the internet on your FireStick device.
Blokada is such an app that helps you block ads and pop-ups on FireStick. This free app even blocks malware and trackers from entering your device.
Ads are important for some apps as they are essential for revenue but they can be quite annoying if you see them every now and then. A pop-up in the middle of your favorite show is enough to destroy your mood.
Using a VPN with Blokada enhances your security and keeps your IP address anonymous from malware and trackers. Therefore, Surfshark VPN is our preferred choice and it works great with Blokada as well.
Types of Ads
Before getting into the ad blocking process in detail, let's have a quick overview of how many types of ads you see while streaming something.
Video Ads
You will find these ads in YouTube videos usually and there is a skip option for such ads.
Built-in Ads
These are embedded in the video and you can't skip them which is pretty frustrating.
Banner Ads
Banner ads are generally found on the website or the menu. They are not that disturbing as the video ads and built-in ads.
Overlay Ads
They are the image ads that appeared on your screen while you are watching a video. They can also be blocked on FireStick.
Some Ad-blocking Apps
There are so many applications available online that you can use to block those annoying ads on your device. But most of them not work so well or they fail to block all the ads either.
Blokada and Ad Guard are the two most used and effective ad blockers available and they do their job really well. They block all the ads and pop-ups making sure you have a smooth streaming experience on the FireStick device.
Apart from the adblocking sites, you can use ad-free browsers too such as Firefox, Smart YouTube TV or Brave Browser. They will give you an ad-free streaming option on the go.
How to Install Blokada on FireStick
Before you follow this guide, make sure you install and use Surfshark VPN on FireStick. It will give you online protection against any malware and keeps your IP anonymous.
Step 1: Go to the Home Screen of your FireStick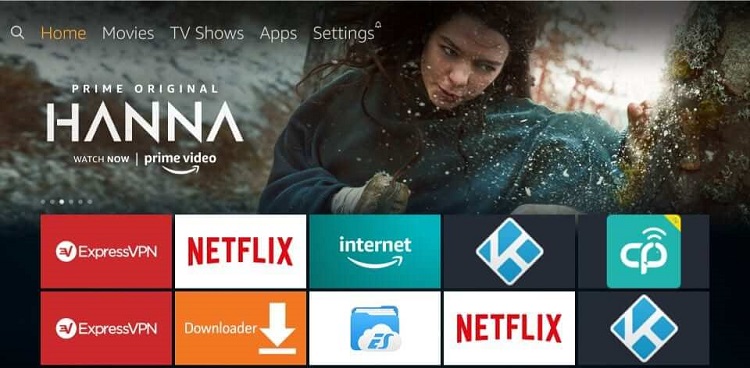 Step 2: Click the Settings option on the top of your screen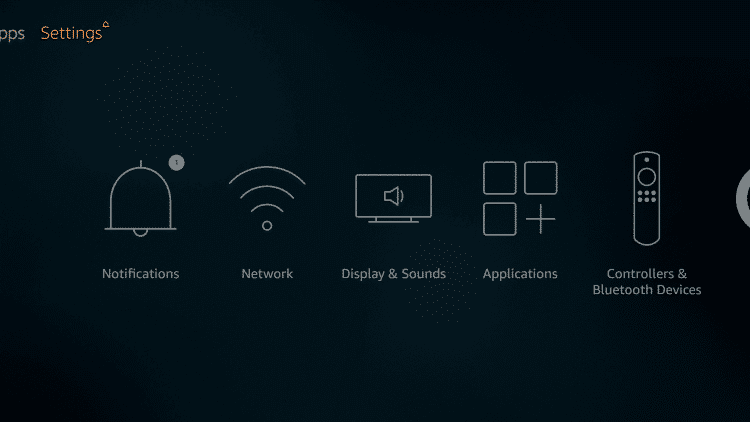 Step 3: Select the My Fire TV option by moving to the right side of the screen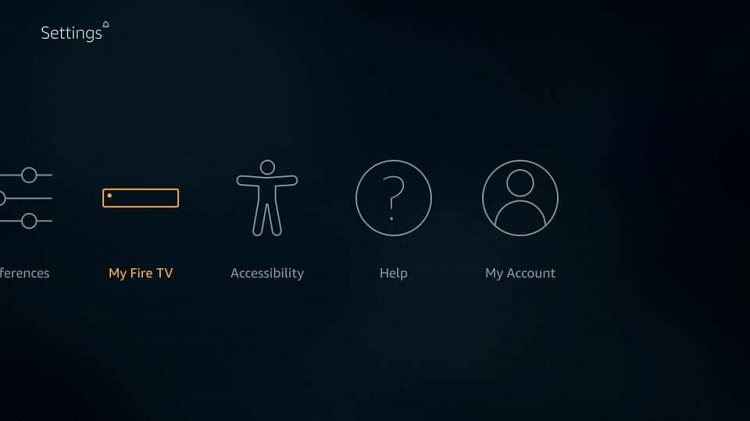 Step 4: Click the Developers Option button now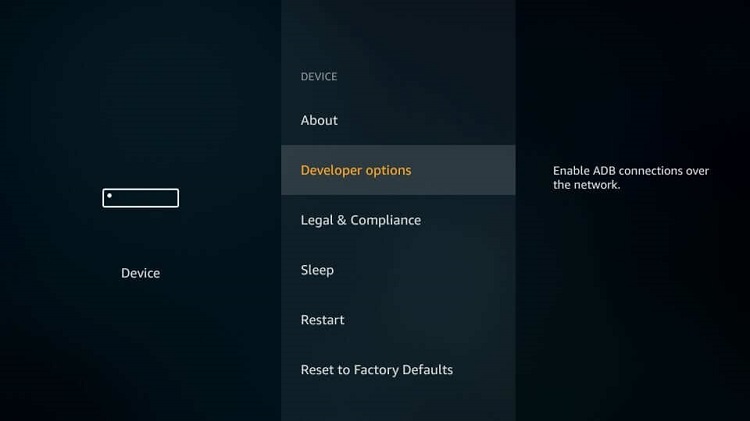 Step 5: There is an option for Apps from Unknown Sources. Go ahead and turn it ON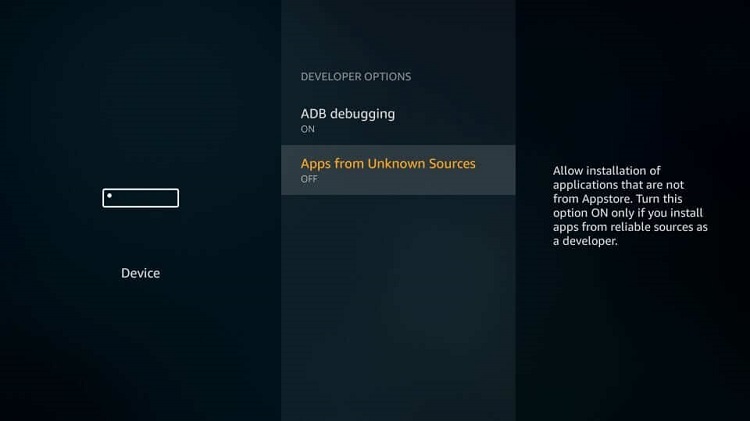 Step 6: Select the Turn ON the option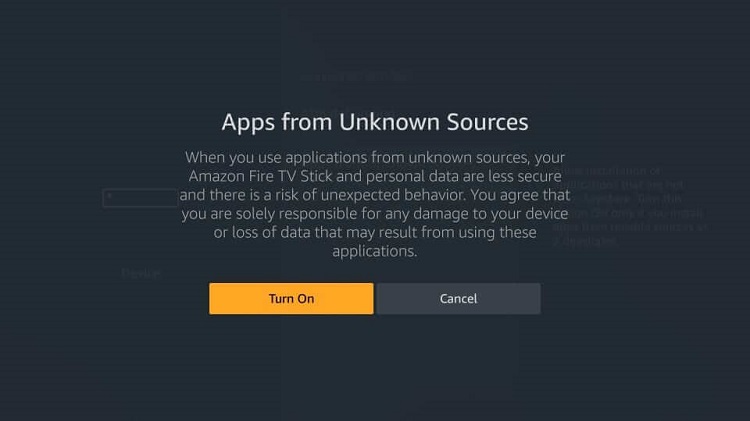 Step 7: Now go back to your FireStick home screen and click on the Search icon
Step 8: Type Downloader in the search bar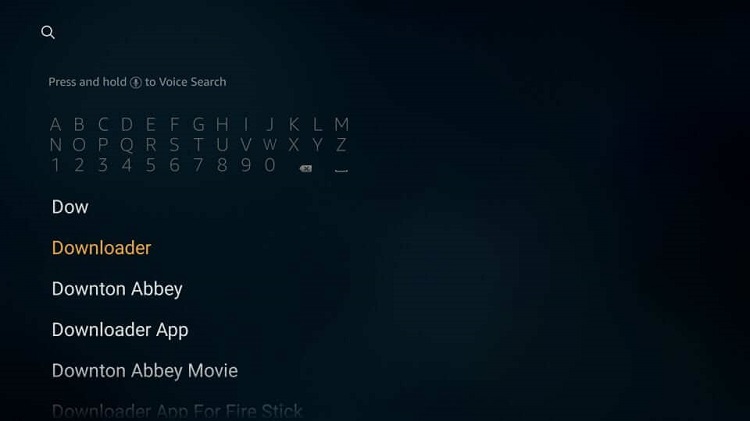 Step 9: Select the Downloader app from the list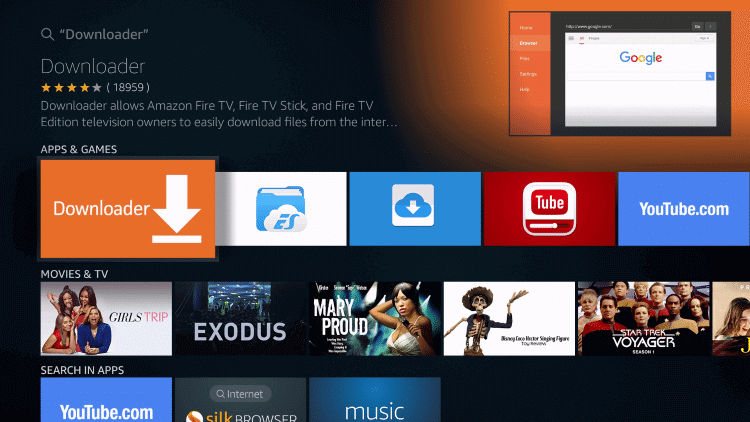 Step 10: Click Download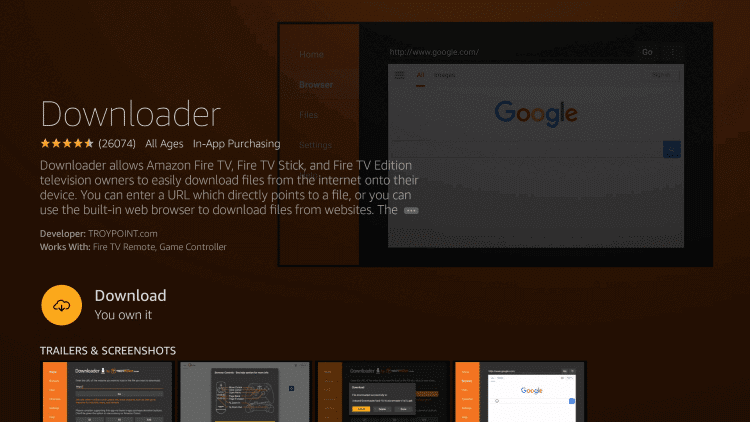 Step 11: Once downloaded, click Open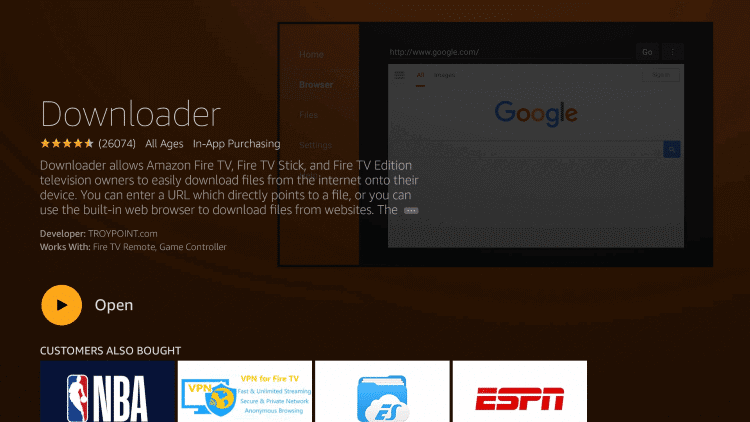 Step 12: Now type the URL blokada.org and click Go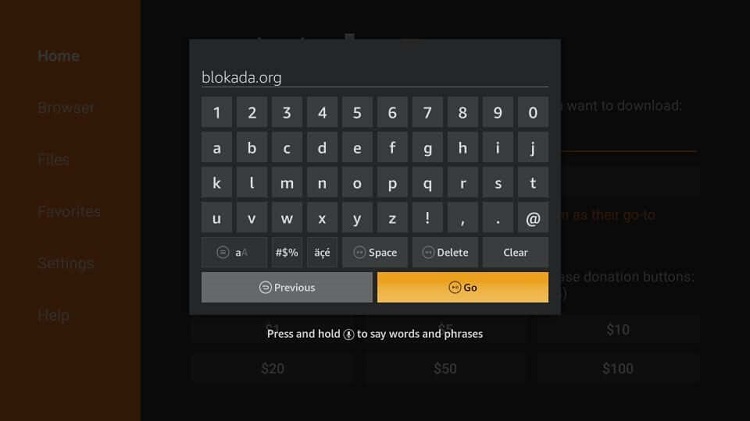 Step 13: Hit the menu icon on the top right corner of your screen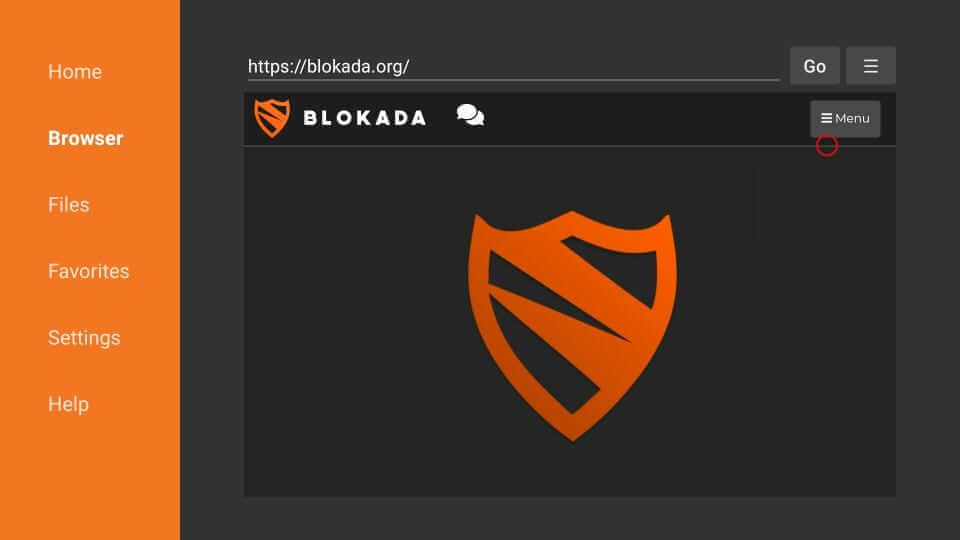 Step 14: Click Download from the menu that appeared on the screen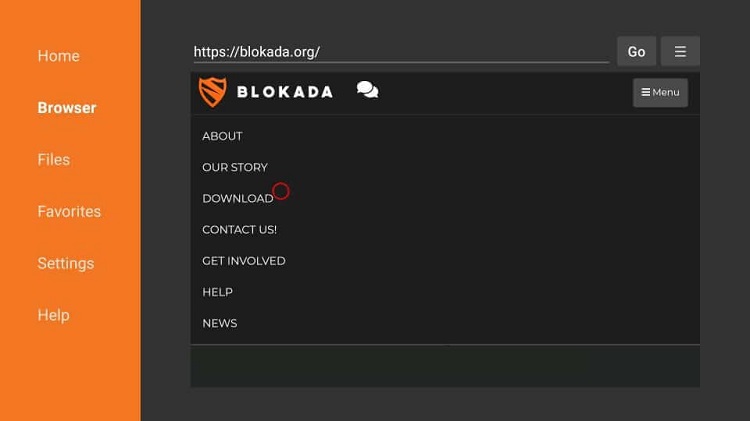 Step 15: Different versions of the Blokada app will appear on your screen. Click any of them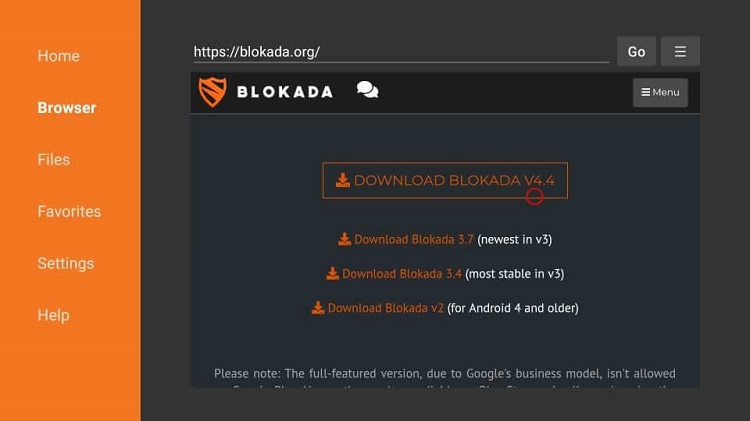 Step 16: Your file is in the downloading process. It will be downloaded in a while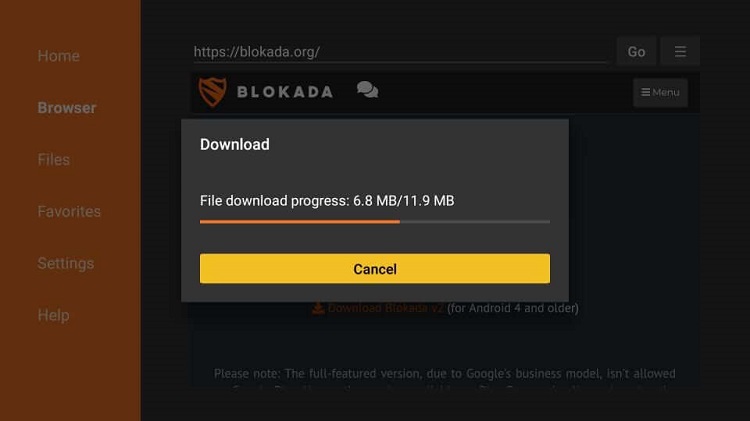 Step 17: Click the Install button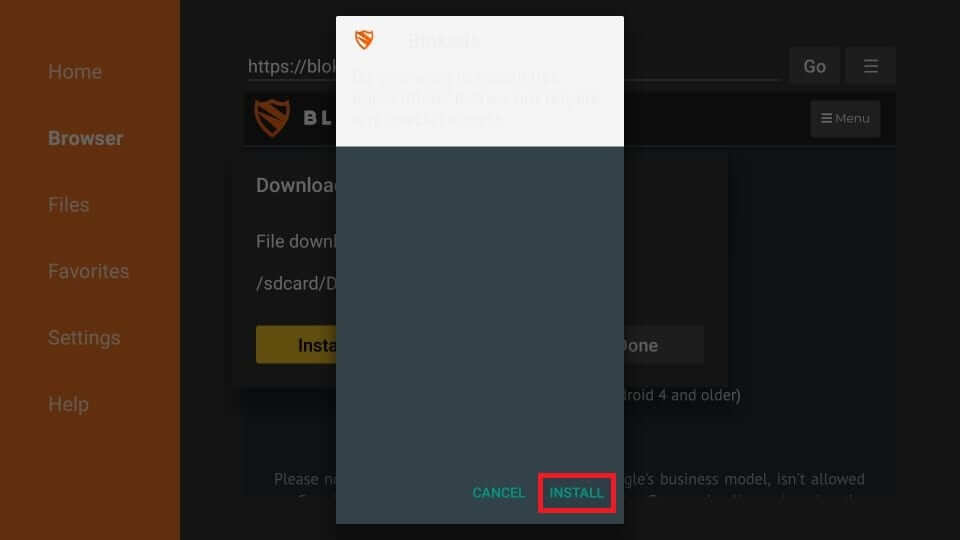 Step 18: Installation will be completed in a while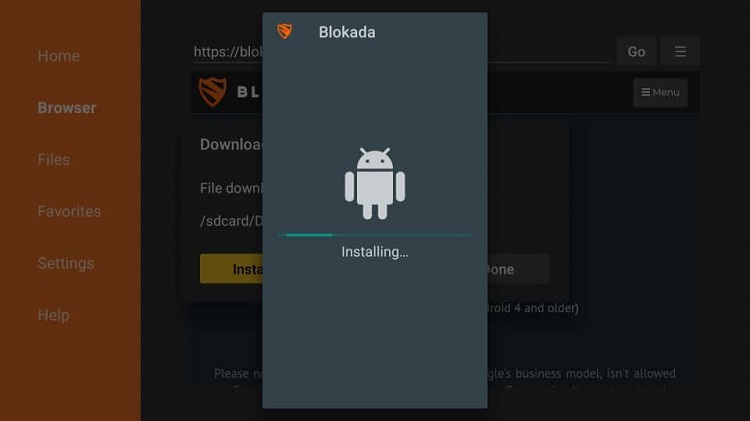 Step 19: Click Done for now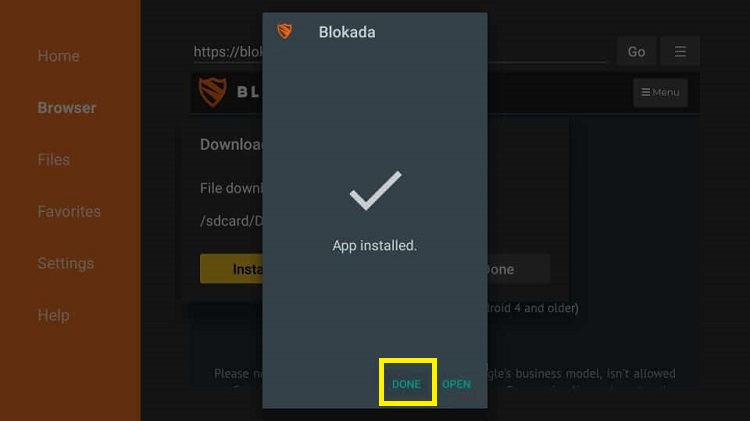 Step 20: Hit the Delete button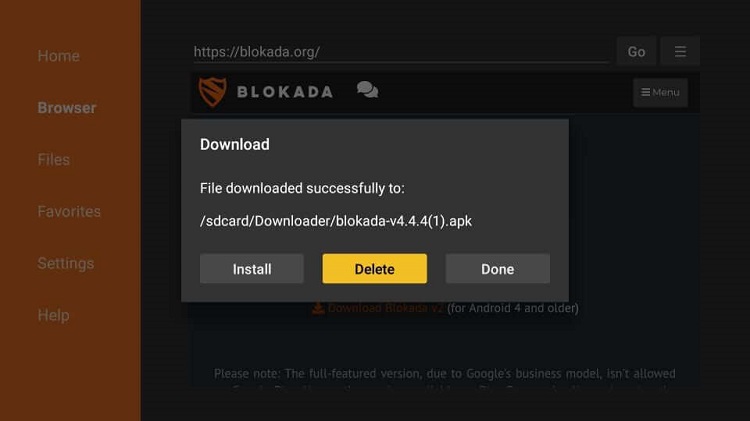 Step 21: Select Delete again to confirm the action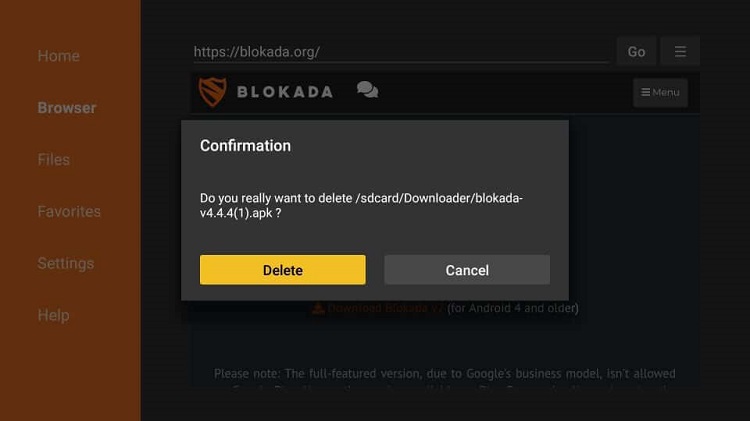 Congratulations! Blokada is now successfully installed on your FireStick!
How to Block Ads with Blokada
Now when you have installed the Blokada app on your FireStick, the next step is to block all the annoying ads using it.
Follow these steps to block all the ads and pop-ups.
Step 1: Open the Blokada app on your FireStick device. The interface of Blokada will look like this
Step 2: Click the Power button on your screen to activate the ad blocker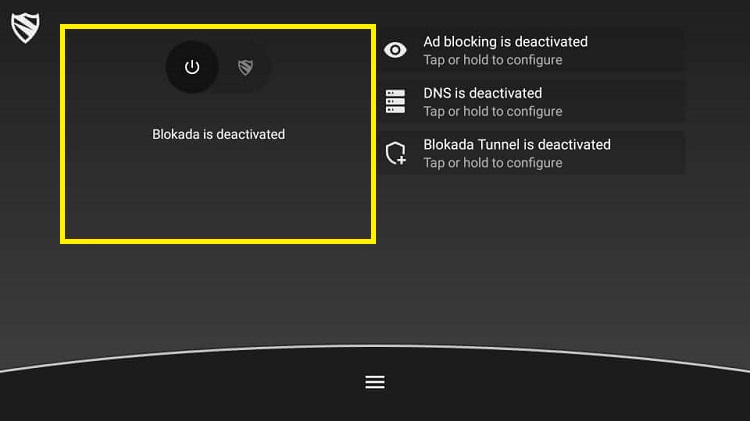 Step 3: Now click on OK to allow the connection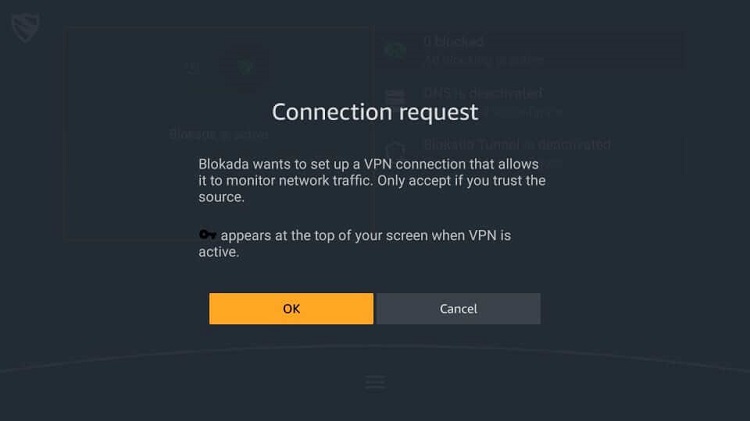 Step 4: Blokada is now turned on or activated. No ad is blocked till now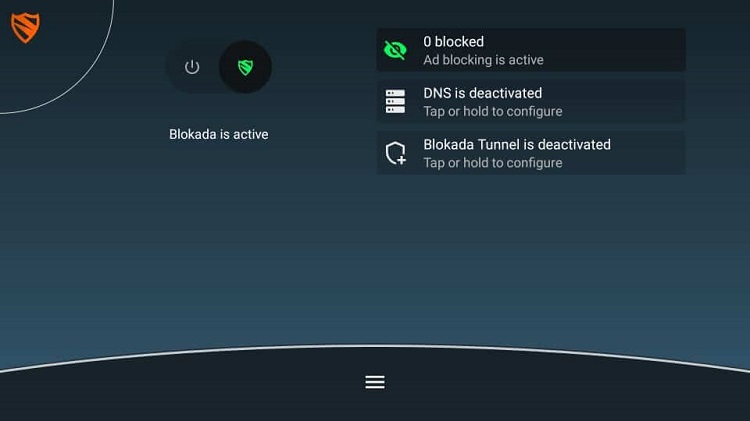 Step 5: This is how the interface will look like after blocking a few ads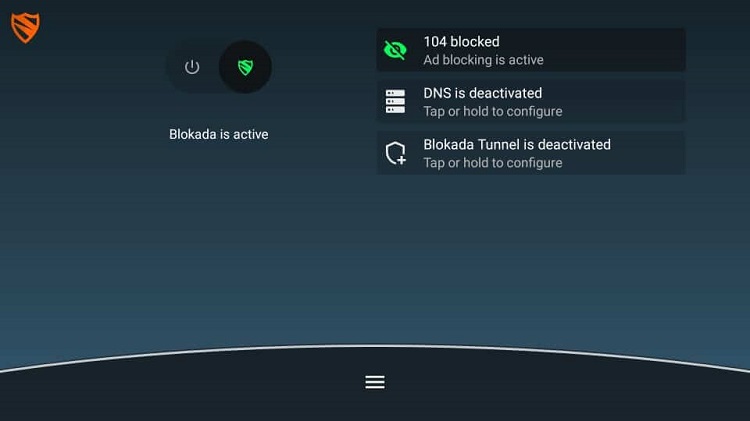 Ad Settings on Blokada
Although the default settings of blokada are good enough to block all the unwanted ads, some people want to block or unblock any specific site while using Blokada. This guide is for them.
Step 1: Launch Blokada and click the highlighted icon on the screen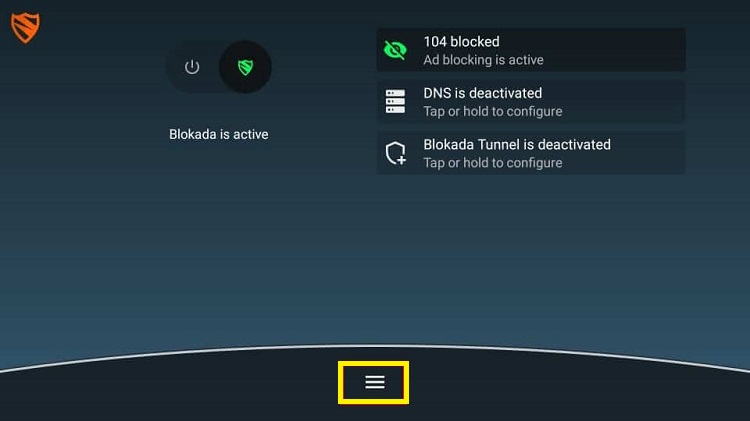 Step 2: Now hit the Ad blocking option on your screen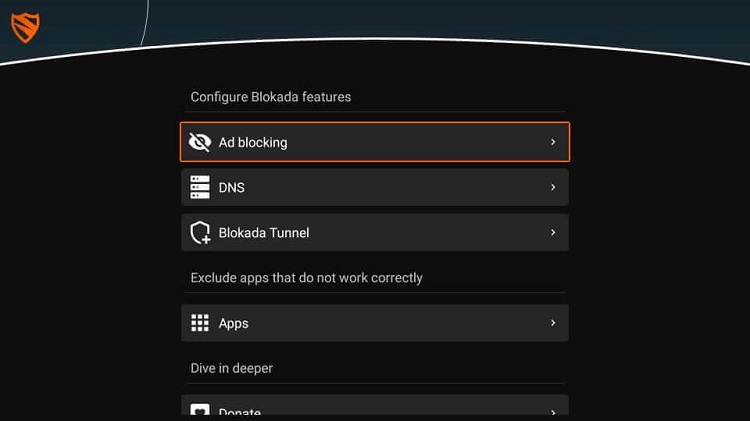 Step 3: Click Host Log to review all the blocked and allowed requests of Blokada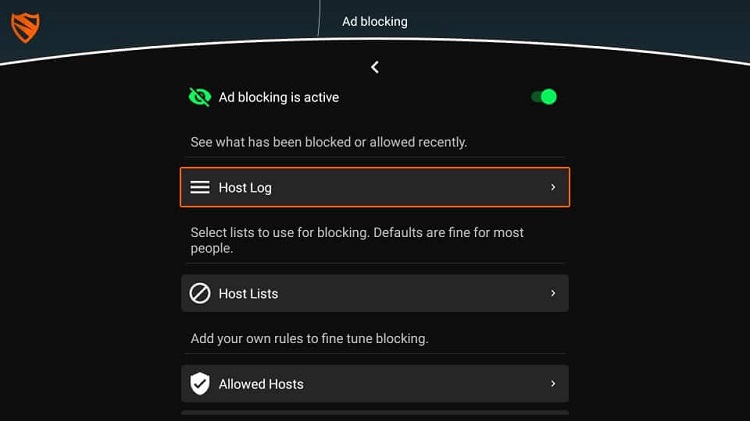 Step 4: The list of all the blocked content will appear on the screen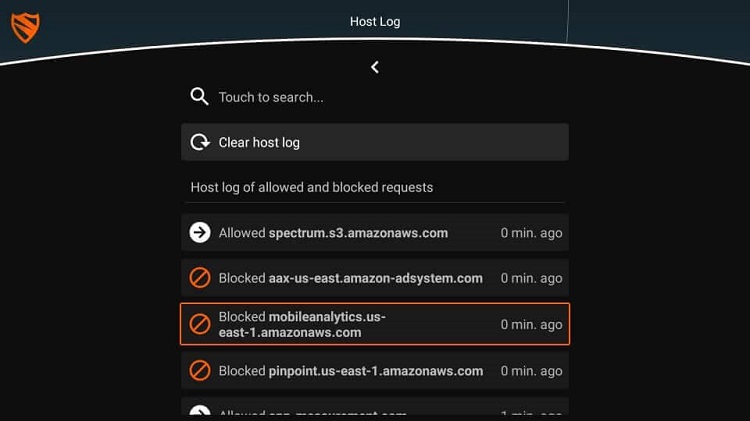 Step 5: You can click Allowed Host to allow the request and Blocked Hosts to block the specific website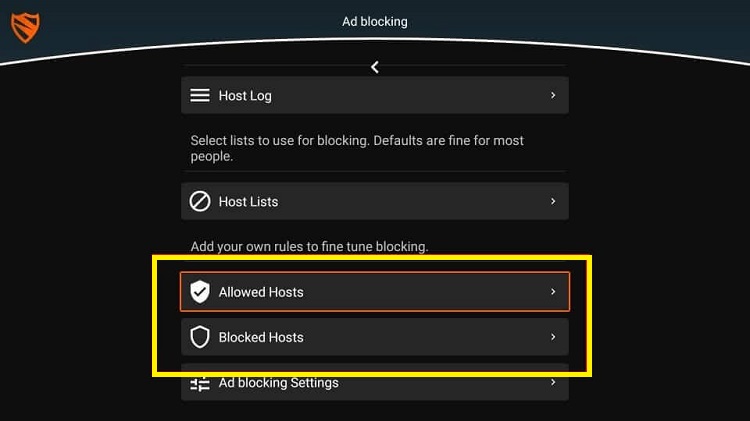 Blokada Features
Blokada has a simple interface and is so easy to use even by beginners. You can block any kind of ads on the go with Blokada. Apart from that, it is completely safe with a built-in VPN for your protection and anonymity.
Moreover, Blokada is absolutely free and is compatible with any device like FireStick or any Android device. The app will run automatically when you are connected to the internet.
It also shows the blocker notification and the list of all the blocked ads' servers so you can access them anytime.
Conclusion
Streaming anything on FireStick in a relaxing mood is a great experience until those annoying ads start to appear on the screen one after another during the video.
This can destroy the whole mood. A great solution to this to use Blokada and block all the irritating and frustrating ads so that you can watch your favorite show with peace of mind.
Don't forget to use a VPN for a safe experience and protecting your anonymity. We recommend using Surfshark VPN.