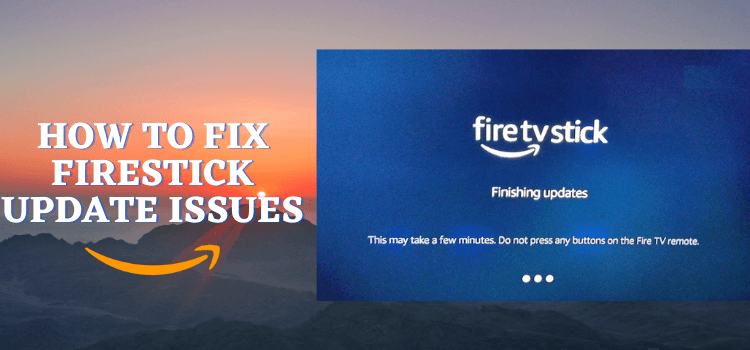 This is a step-by-step guide in which we will discuss how to fix update issues of FireStick.
Some people have been facing some issues regarding updating their FireStick. Some issues might come during the update or some after updating, but all the solutions are very simple and can be performed by any layman.
In this article, we will show some problems and their solutions that you can try which will help you solve your problem on your FireStick device. All the solutions are verified and do not involve any threat to your device.
How to Fix updates Issues of FireStick
Here we have discussed some of the problems and their solutions for FireStick updates, if you are also facing an issue then we hope that you may find your solution here.
Problem 1: The fireStick device is frozen on the Update Screen
Depending on what device you use FireStick if it is a Fire TV Set-Top Box or Stick then,
Step 1: Press and hold the Select and Play/Pause buttons simultaneously for about five seconds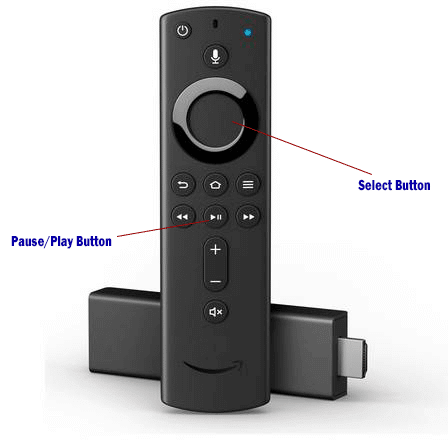 Step 2: Or, From the home menu, click on Settings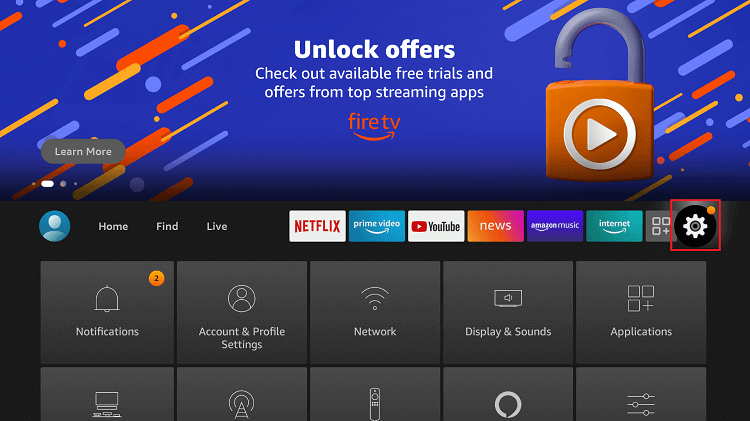 Step 3: Select My Fire TV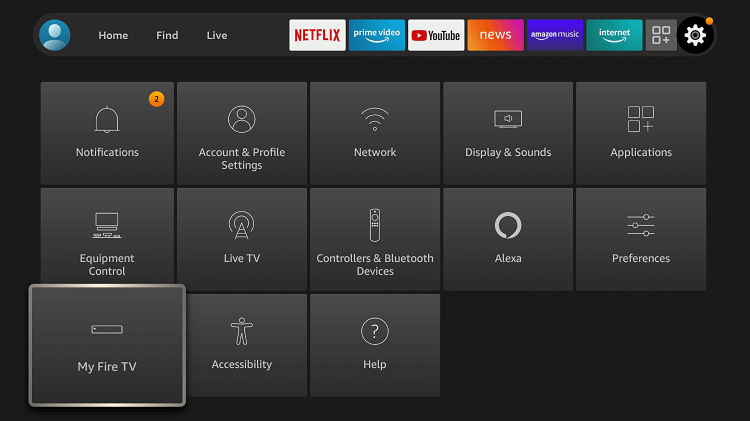 Step 4: Select Restart after scrolling down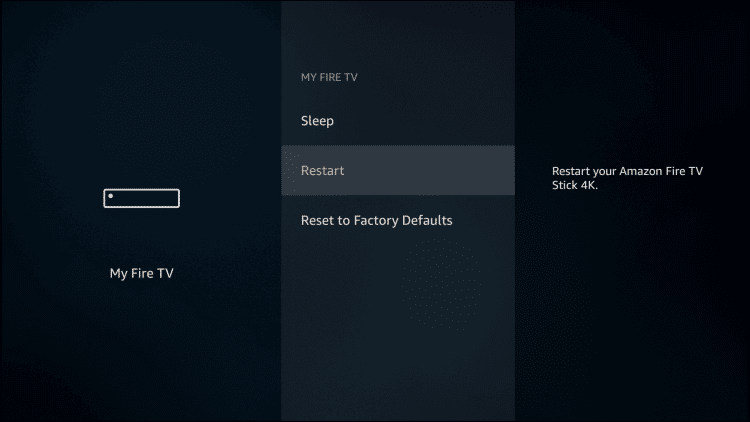 Step 5: Select Restart again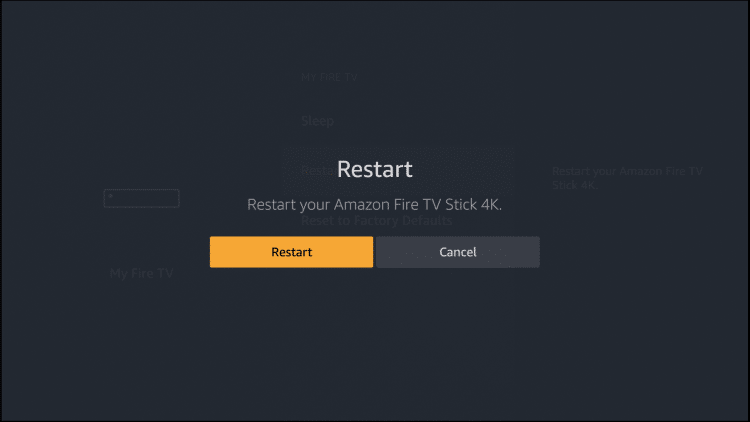 Step 6: The following message or similar message will appear depending on your device's generation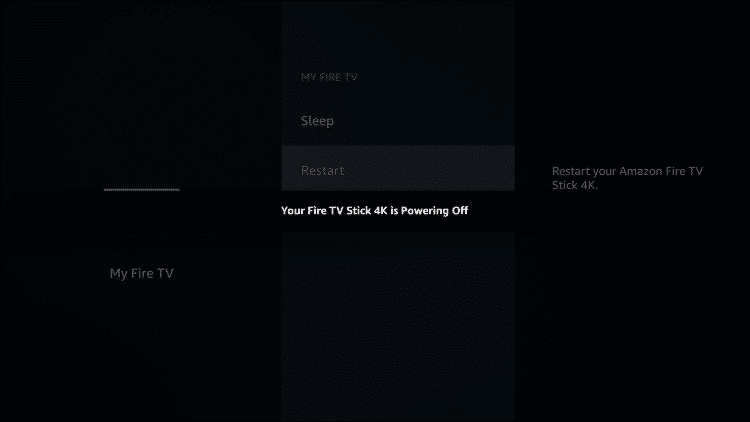 And, If you have Fire TV Edition Smart TV, follow along:
Step 1: Press the Power button from the remote and wait for 10 seconds then press it again
Step 2: If it does not work, unplug the power cord from the power outlet, wait for 10 seconds, and then plug it back in
Solution 2: Check HDMI ports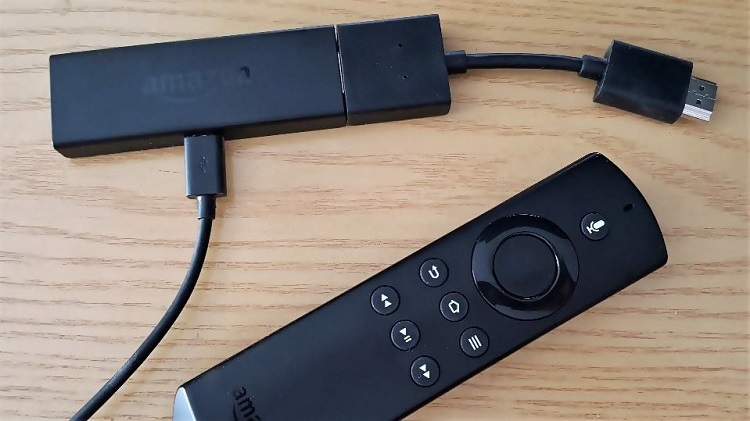 After trying the restart option try these steps to change and check HDMI ports:
Remove the Fire TV device from the HDMI port, and plug it back in
Please try using another HDMI port from the back or side of your TV
Make sure that your Fire TV device is plugged into a power outlet
Solution 3: Factory reset your Fire TV device using the remote.
Follow these steps to factory reset your Fire TV:
If needed, safely eject expandable storage.
Press and hold the Back and right side of the navigation circle simultaneously for 10 seconds.
On the TV screen, choose to continue or cancel the factory reset. If you don't choose, the device resets automatically after several more seconds.
Important: All account information and downloaded content are deleted during a factory reset.
Problem 2: Error Message Says 'Update Was Not Successful
Solution: Check the Internet Connection
Any update can only be downloaded successfully with an active internet connection, to check your internet connection on Fire TV follows the steps:
Step 1: From the Home Menu, click on the Settings icon
Step 2: Click on Network
Step 3: Your selected Wi-Fi network will always be shown with a checkmark and highlighted
Step 4: If you are not connected to your preferred network, select your Wi-Fi network.
Step 5: Enter your Wi-Fi password, if it asks.
Step 6: After connecting to the internet your device will receive a confirming message.
Problem 3: Update Unavailable
Solution 1: Check the Internet Connection
Steps are mentioned in Problem 2, follow them to check if you are connected to your preferred Wi-Fi network.
Solution 2: Use VPN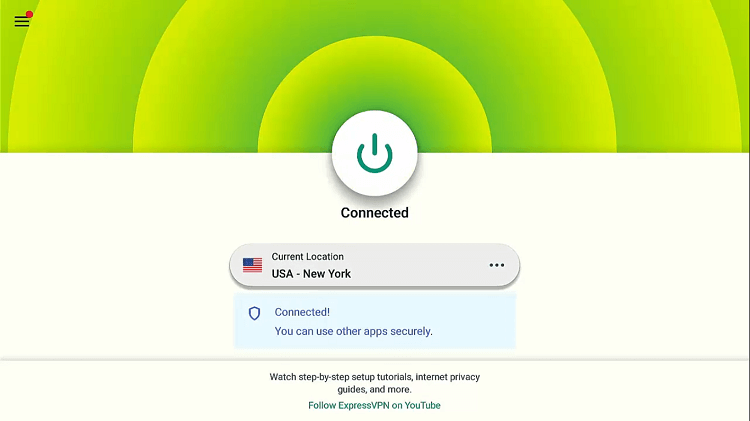 It is possible that in your region the update is not launched then you can try using a VPN connection. ExpressVPN is our #1 recommended VPN service to date, because of its many reasons including kill switch, Fastest Internet Connection (89 Mbps out of 100 Mbps), and much more.
For more: How to download and install ExpressVPN on FireStick.
Problem 4: Update Does Not Complete/Shows Error
Solution 1: Check the Internet Connection.
You can find steps to check the internet connection for your FireStick on problem 2.
Solution 2: Restart FireStick.
You can find steps to restart FireStick on problem 1 solution 1.
Solution 3: Reset your Router.
Reset your router by pressing the power button to turn it off and wait for a few seconds then, press the power button again to turn it on.
Solution 4: Check your Range.
It is also possible that your Wi-Fi signals are not strong enough to get the required speed to download and install the update, which would result in not completing the update or showing an error.
If this is the case then try to get close to the router or use an ethernet cable which will help in getting better signals and speed.
Solution 5: Insufficient Device Storage.
Do check your FireStick storage, if it is full then it would also result in showing some error or not downloading updates. Follow the steps below to check your storage on FireStick TV:
Step 1: From the FireStick Home menu, go to Settings
Step 2: Click My Fire TV
Step 3: Go to About
Step 4: Select the Storage, Internal storage, and external storage if connected will be displayed on the right panel
Problem 5: Overheating Issue
Solution 1: Use HDMI Extender
The FireStick box comes with an HDMI extender which you can use to detach your FireStick from the back of your TV, which will increase the airflow throughout the device.
With extra airflow, your temperatures might get under control. Because the heat produced by your device must be cooled down.
Whenever you run any app it does create a cache and stores it on your storage for later use to be fast.
You can delete it to create some extra storage and decrease the load off your device because the more cache it stores the more load there will be to handle.
To clear the cache from the FireStick follow the steps below:
Step 1: Click the Application option from the Settings menu of your FireStick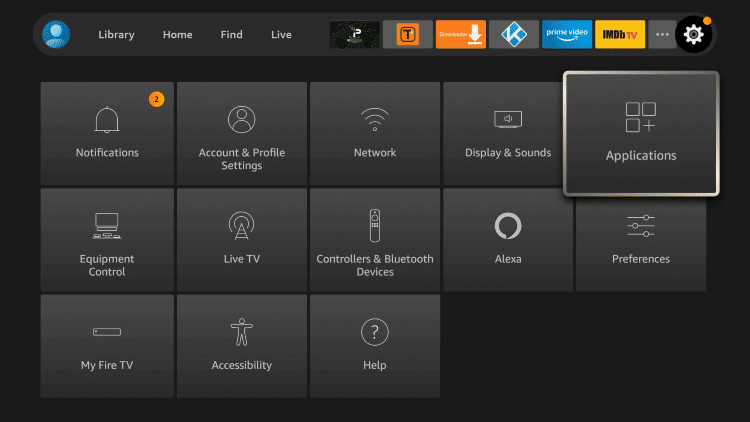 Step 2: Select Manage Installed Applications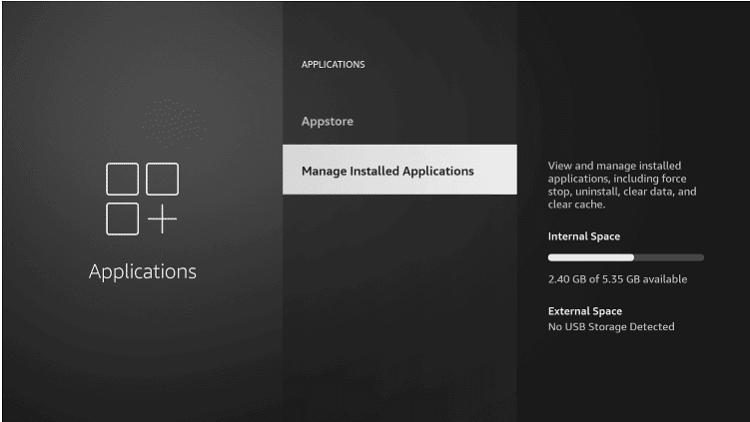 Step 3: Now select the app you want to clear the cache of. For instance, I am using Kodi here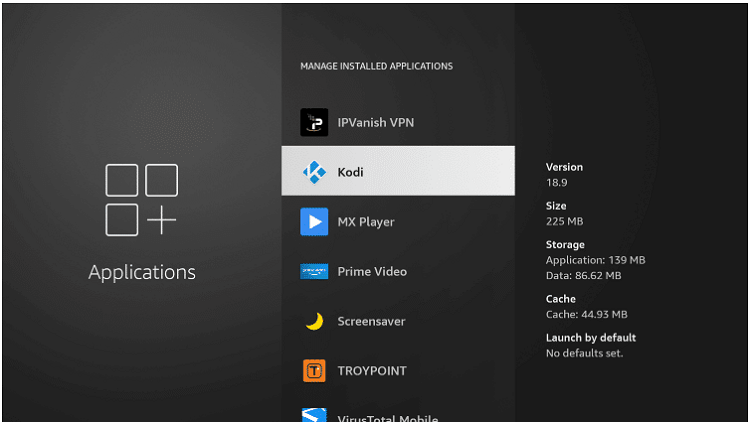 Step 4: Click the option Clear cache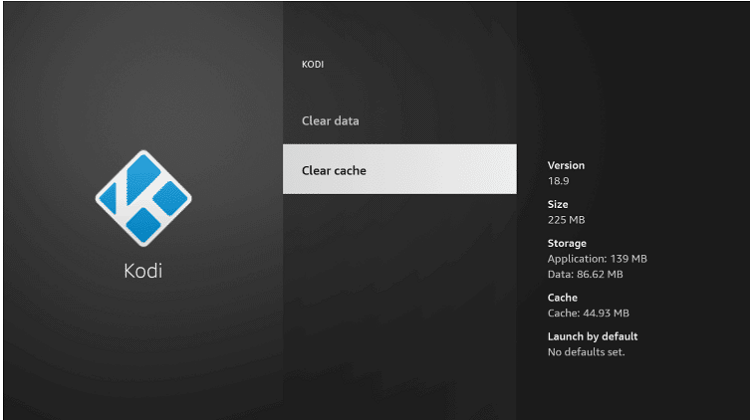 Step 5: Repeat the same steps for all the other apps installed on your device
Note: If you want to reset all the data of any app then click on Clear Data. It will restore the application to its default settings.
Conclusion
In the end, we hope all the solutions were not very hard to try and they should have solved all your update issues. Now you know in the future if there might occur any issue then how to fix update issues on FireStick
You can try any solution to your problem, whatever suits you best. For better use of FireStick and more safe use, we recommend using a VPN while using the internet.
ExpressVPN is our best choice, whether you are streaming or just browsing randomly, there is almost no speed loss because of their fast and vast servers across 94 countries in the world.