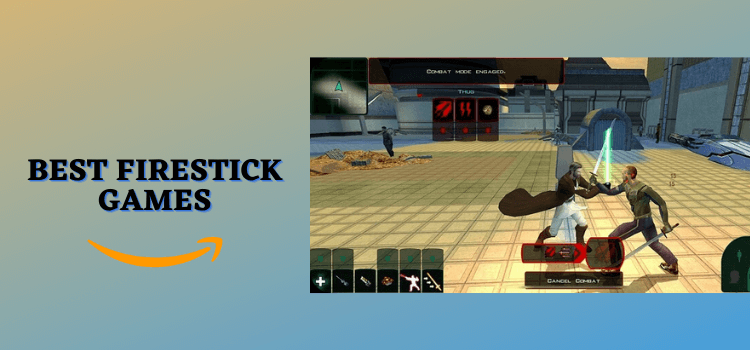 This detailed guide is about some of the best games for Amazon FireStick, Fire TV, FireStick 4K, and Fire TV Cube.
If you are a die-hard gaming fan and keep looking for new and exciting games to play then this guide is for you. All the games I have mentioned are good enough to provide you hours of unlimited entrainment on the go.
Do you know that apart from streaming video content on your FireStick device, you can play a variety of games? Most of these games are officially available on Amazon App Store and can be installed directly on your FireStick.
Most of the Android games work well on FireStick which is a bonus for FireStick users. You might need a game controller to play some games along with the FireStick remote.
If a particular game is not available on Amazon App Store, you can sideload it on your FireStick just like any other third-party app.
Installing third-party apps or games can be risky and it could get your FireStick device at a virus risk. Therefore, it is strictly advised that you use a VPN on your FireStick device.
Our Recommended VPN – ExpressVPN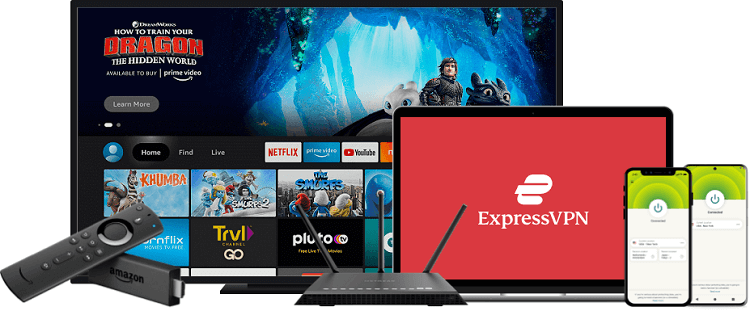 ExpressVPN is our recommended choice because it completely hides your IP address and keeps your online identity anonymous while you Play Games on FireStick.
Get ExpressVPN today to enjoy 3 extra months free. It also offers a 30-day money-back guarantee policy that allows you to access all features risk-free for 30 days
Try ExpressVPN (Black Friday Deal)
How to Install a Game on FireStick
Installing a game on your FireStick is not a big deal. You can install it conveniently from Amazon App Store. I have mentioned two methods to install a game. Let's a look at both methods.
1. Search for the games using the search bar
This option is for those who know the name of the game they are looking for. Follow these steps to search and install the game:
Step 1: Click on the Find tab and then Click on Search Icon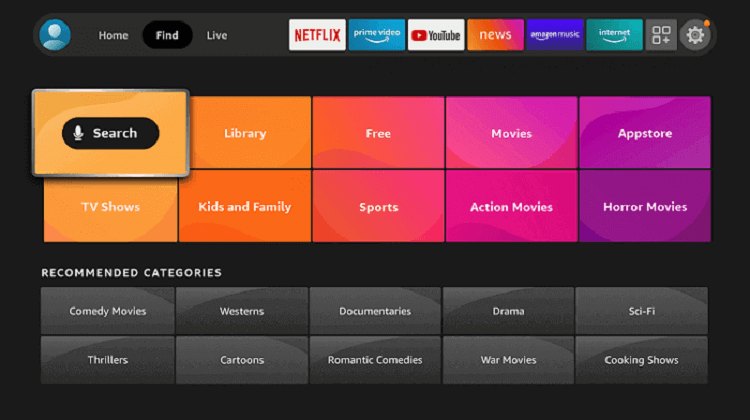 Step 2: Write the name of the game you are looking for in the search bar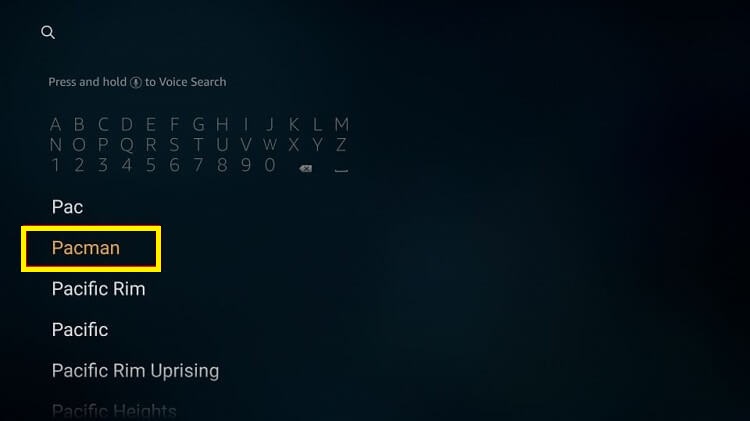 Step 3: Click the game icon from the list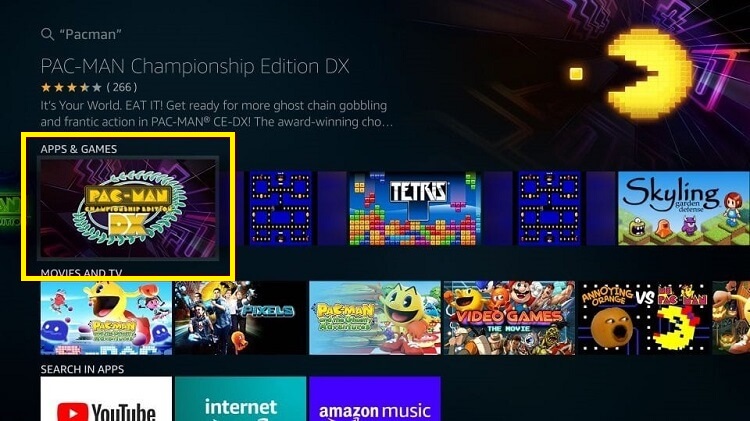 Step 4: Click the Download or Get option if the game is free and the cart option if the game is paid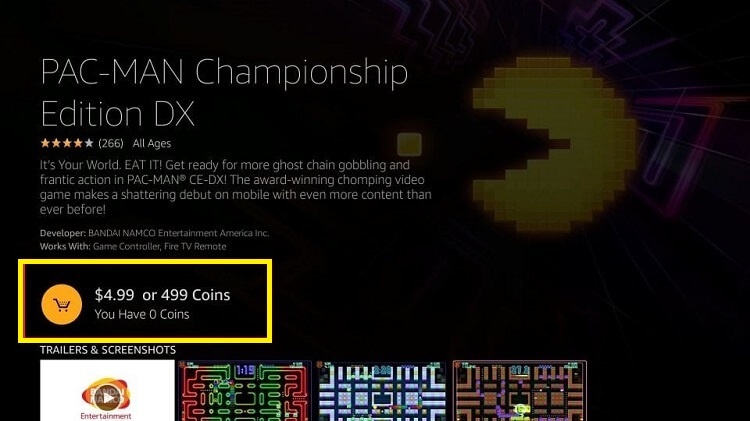 Step 5: You will require a payment option on your Amazon account to successfully purchase the app. Else this error message will appear on the screen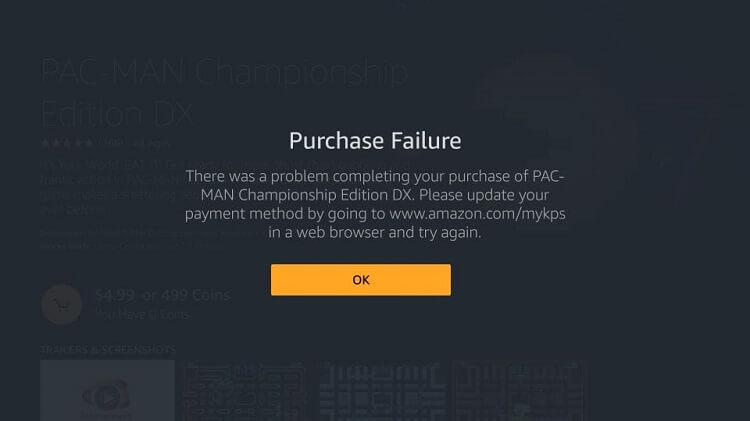 This was the process of installing a game on FireStick using the search option of the main menu.
2. Browse the Games section of the Appstore
The other method is to browse the games section of the Amazon Appstore by following these steps:
Step 1: Click on the Find tab and then Click on Search Icon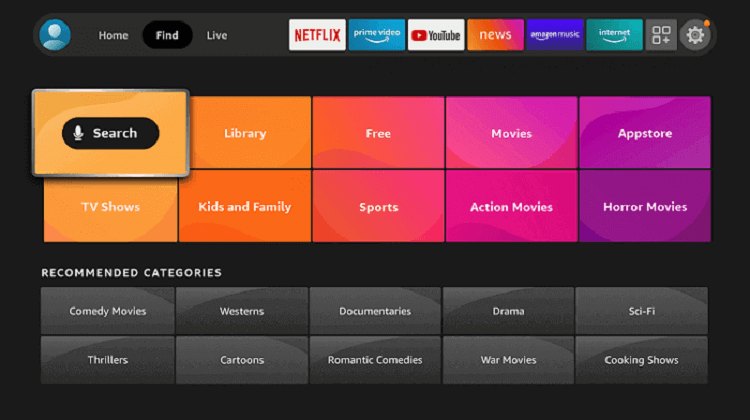 Step 2: Now select the Games option from the menu that appeared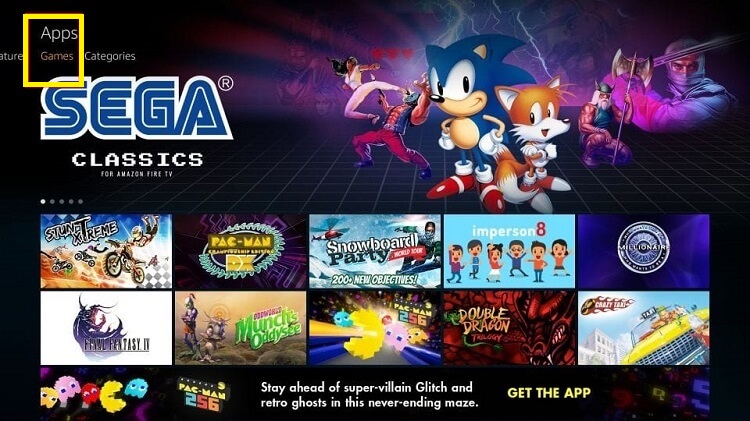 Step 3: There are different sections of games including Spotlight, Retro Zone, and others with loads of games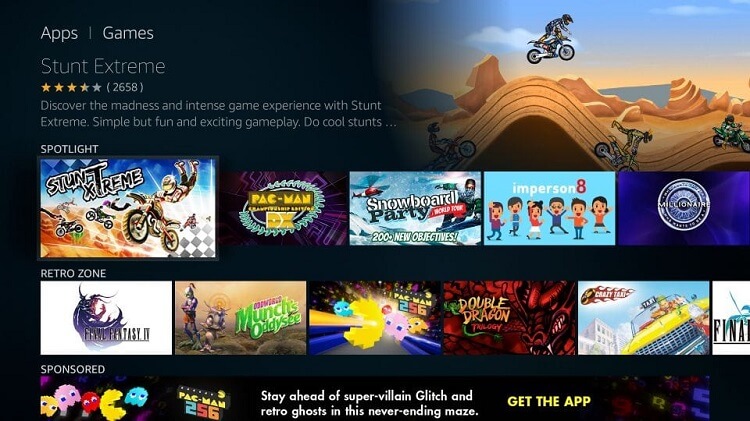 Step 4: Many other games categories such as Action, Adventure, Arcade, Board, and various others will appear upon scrolling down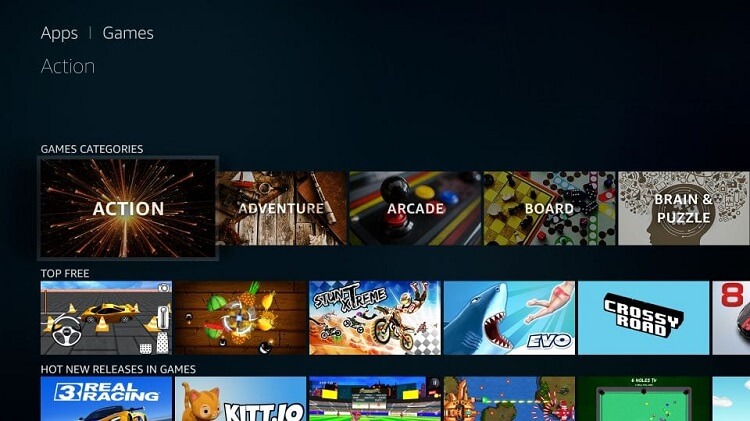 Step 5: Select any game of your choice and install it directly if the game is free and purchase it if it is paid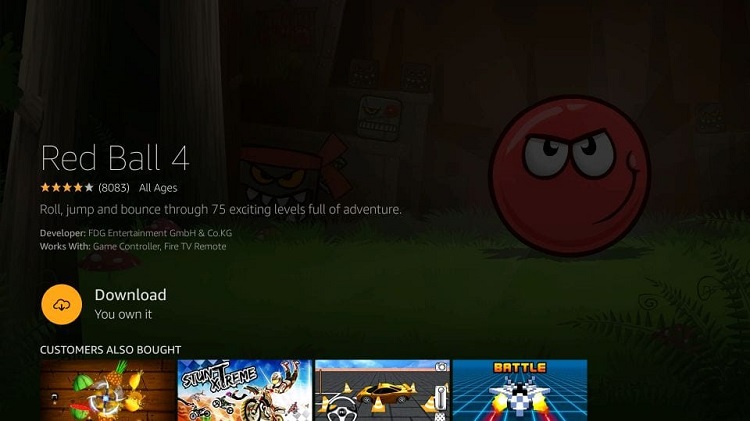 This is how you can install any game on FireStick by browsing the Appstore directly.
How to Connect Game Controller With FireStick
Although you can play a game on your FireStick with a remote, the experience wouldn't be smooth enough. Thus it is recommended to use a game controller if you want to have a flawless gaming experience.
Make sure the controller you are using has Bluetooth connectivity as the wire controllers are not supported by FireStick. You can install any Bluetooth game controller or buy a separate controller for gaming if you want to.
Now let's get straight to the point of how you can connect a game controller with FireStick.
Step 1: Click the Settings option on the home screen of your FireStick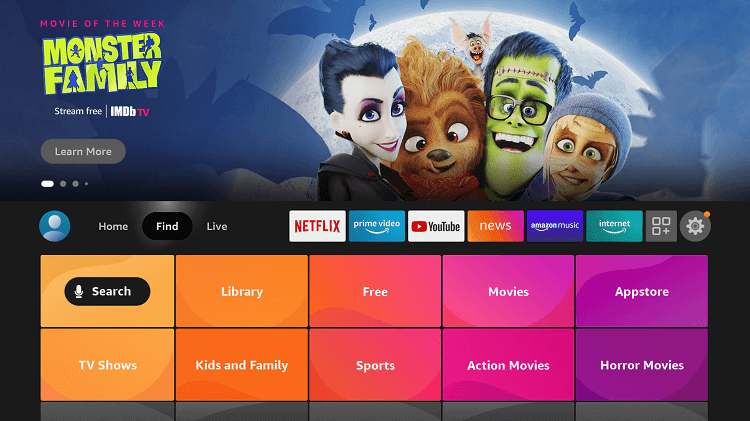 Step 2: Select the Controllers and Bluetooth Devices option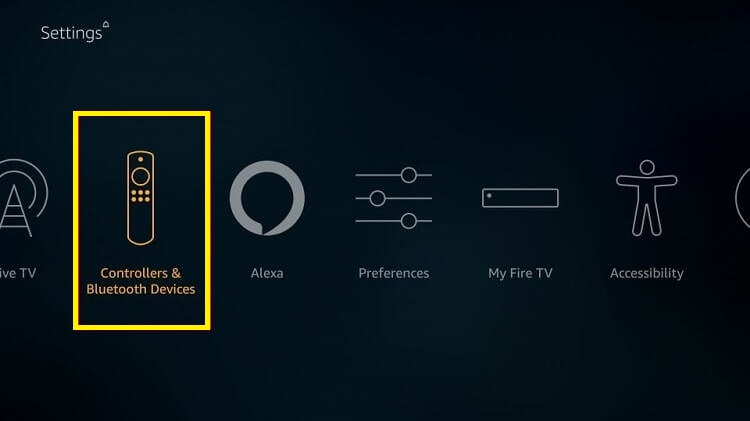 Step 3: Now select Game Controllers from the dropdown menu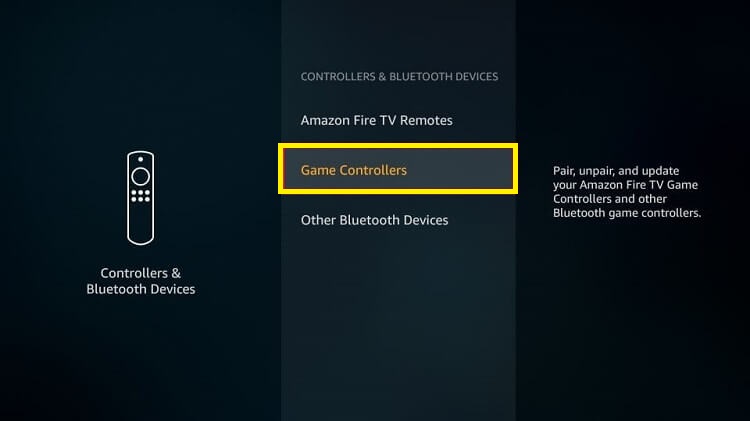 Step 4: Click Add New Game Controller to connect the controller with your FireStick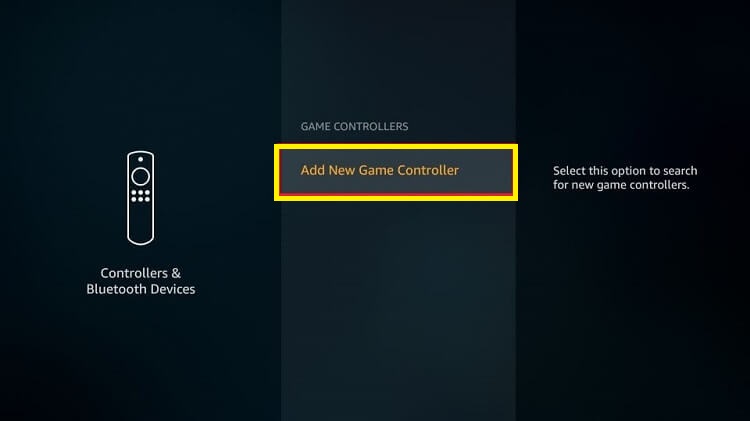 After all these initial settings, now you can pair any Bluetooth game controller with your FireStick by making it discoverable. Check the manual or follow the instructions that appeared on the screen to bring the controller in pairing mode and connect it to your FireStick device.
Best Games for FireStick
Here is the list of top 10 games for FireStick in my opinion. Some of the games are free while others are paid and you have to purchase them.
Don't forget to install and use ExpressVPN on FireStick before you install these games on your FireStick and get ready to kick start an exciting gaming session.
1. Red Ball 4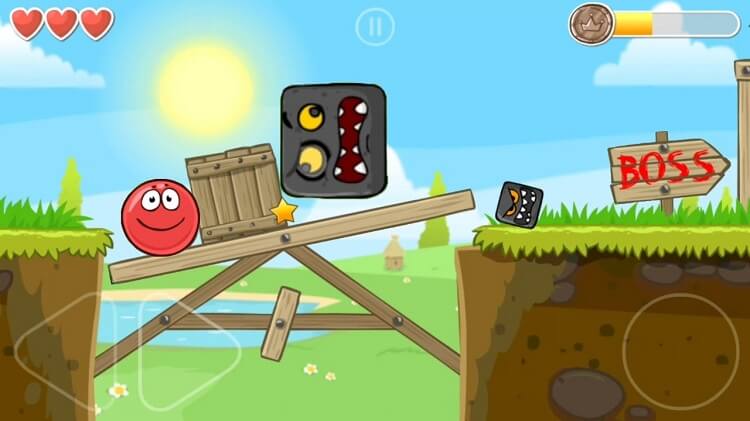 Red Ball 4 is a free game and can be installed on FireStick, Fire TV, and other similar devices from the Amazon App Store. The game can be played with Game Controller as well as a FireStick remote.
The game has 75 adventurous levels and gets interesting as it progresses. There are two versions of the game available at the moment, a free version and a premium version.
You have to clear the previous level if you want to move to the next level in the free version. If you want to unlock all the levels at once, you have to pay $1.99 to get the premium version with unlimited lives.
Red Ball 4 is basically a battle between the Red Ball and the evil minions where Red Ball is trying to save the Earth from the attack of minions.
This is one of the best options available for FireStick users as the game is free, runs smoothly on FireStick even with remote only, and is easy to play. All in all, this is a must-try game.
2. PBA Bowling Challenge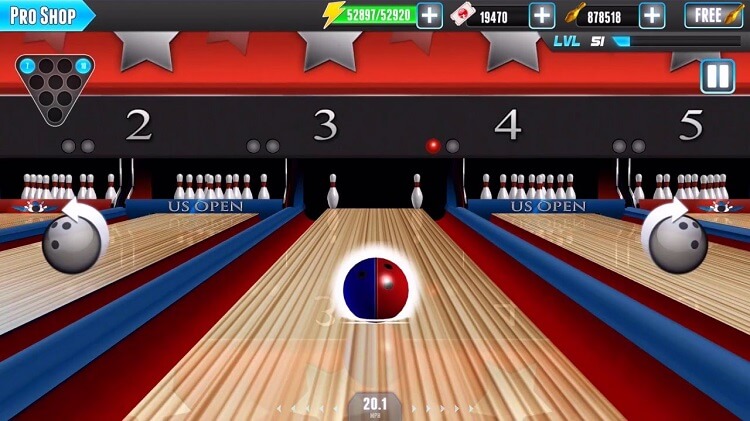 PBA Bowling Challenge is another interesting game that is available on Amazon Store for free. The game is quite simple with incredible graphics that are good enough to keep you glued to the screen for several long hours.
Just like the Red Ball 4, it isn't necessary to have a game controller to play PBA Bowling Challenge on FireStick. It can be conveniently played with the FireStick remote.
You can play alone or either play tournaments. Moreover, you can unlock several balls and other equipment as the game progress and you unlock new levels of the game.
Besides that, you can purchase various items to help you out in case you are stuck in a level and unable to unlock the next level. Overall, it is a good game to give a try if you are a fan of free games.
3. Sonic The Hedgehog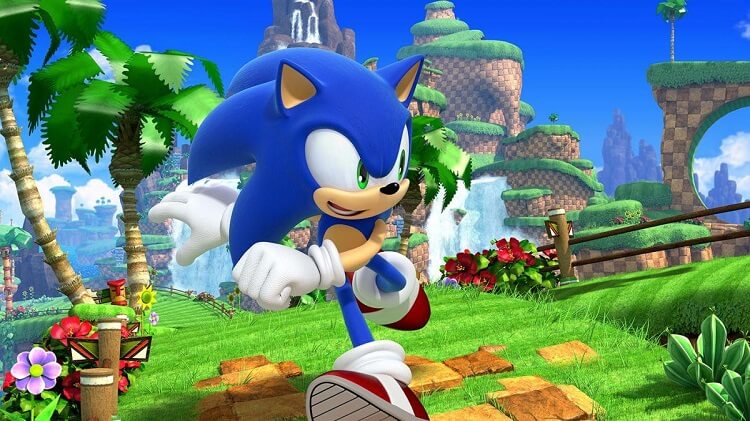 Sonic The Hedgehog is a paid game for FireStick and you can avail of it for $2.99. This game is for those who love the old classic games and is good enough to make you all nostalgic with its graphics and gameplay.
You can also pay 299 Amazon Coins if you have plenty of them to purchase the game. Besides that, the Sonic The Hedgehog is also included in the Sega Classics bundle for FireStick users.
The whole bundle will cost you $14.99. If you don't have enough budget, just go to the game only instead of the whole package.
The game works with Bluetooth game controllers only and can't be played with a FireStick remote. It means you have to connect a Bluetooth controller with your device before using this game.
4. Tetris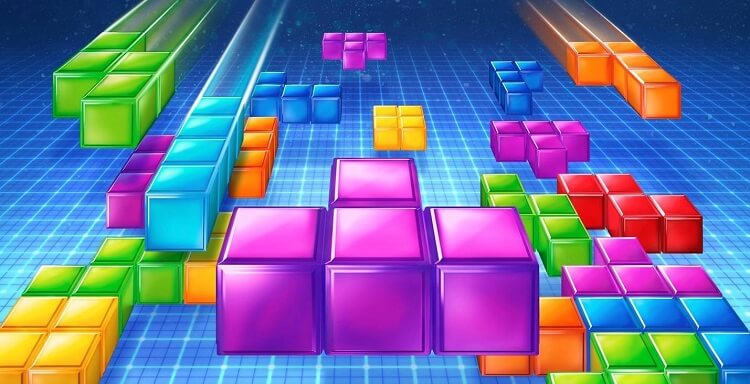 Tetris is another famous game for FireStick with a 4-star rating. It was released decades ago and is still played enthusiastically across the globe among puzzle game lovers.
The game is available and can be played smoothly on almost every device now including FireStick and similar devices. The trial version is available on Amazon App Store for free.
You can play the game up to 10 rows with a free trial and then you have to buy the premium version to play further. The three modes of the game including Marathon, Spring, and Ultra will also be unlocked with the premium version.
The game is simple and easy to play. That's why it can be played with the FireStick remote. However, it can be paired with a game controller for a better gaming experience on FireStick.
5. Badland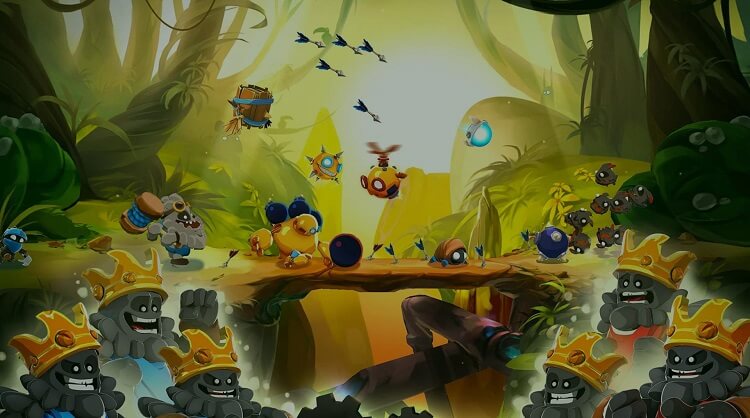 Badland is yet another free game for FireStick. It is basically an adventurous game and keeps the player hooked up. The game is considered to be a mix of two famous games; Mario and Flappy Bird.
The graphics of the game are no doubt of great quality with perfect sounds to create top-notch gameplay. You have to go through the Dawn, Noon, Dusk, and Night levels as the game progress.
You can even create your own levels and share them with the gaming community. To overcome all the challenges and obstacles coming on the way in a forest as a creature whose homeland is possessed by evil forces is such an amazing experience as a gamer.
The game can be installed by Amazon App Store for free and require a Bluetooth game controller for a smooth gaming session.
6. Sonic CD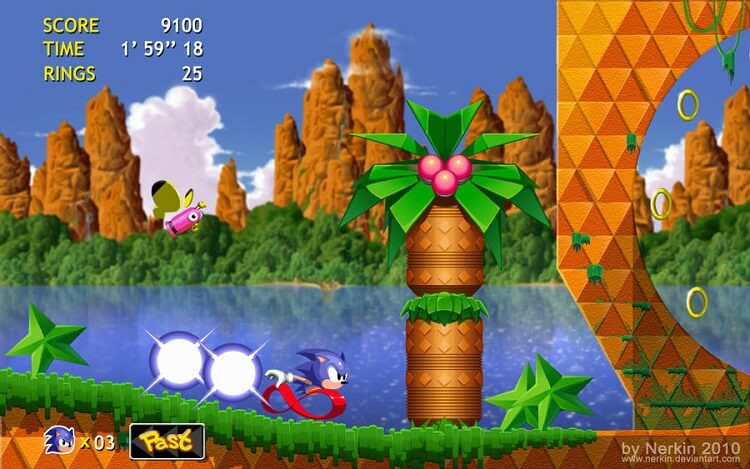 Another classic game on the list is Sonic CD which was introduced in the 90s and is still very popular among users due to its engaging storyline and simple gameplay.
The journey of Sonic to save his little planet from Dr. Eggman and all the adventures he has gone through makes the game adventurous and exciting for the player.
Same as the Sonic The Hedgehog, Sonic CD is available within the Sega Classics bundle. However, you can purchase Sonic CD only at the rate of $2.99 if you don't want to buy the whole package.
The games can be played with Blue Game Controller only and can't be played with FireStick remote, unfortunately. So a game controller is a must-have if you want to play Sonic SD on FireStick.
7. Asphalt 8: Airborne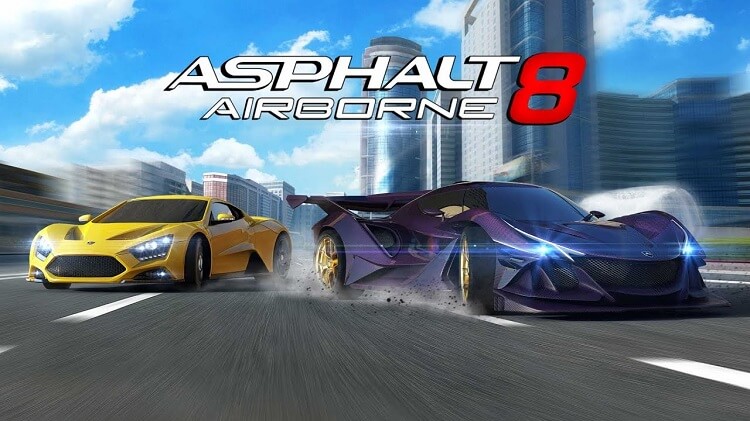 How it is possible not to add a racing game to the list while we are talking about the games? Asphalt 8 is a racing game available for free with all the features you can think of to have in a racing game.
All you have to do is to pick up a car for yourself, customize it according to your choice and get set on an exciting racing journey. The in-game purchases help to unlock even more exciting features to make the experience more thrilling for you.
There are various racing cars, locations and tracks from which you can select. Asphalt 8 is good enough to hook you up for long hours and have a gaming blast.
Although it works with FireStick remote, it is recommended to use a game controller for better and smooth navigation.
8. Star Wars: Knights of Old Republic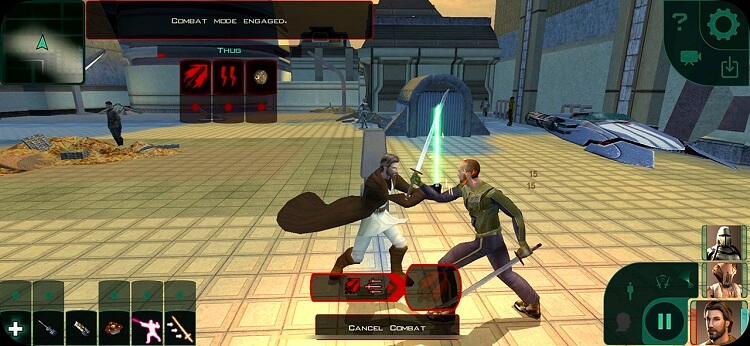 Knights of Old Republic is probably one the most expensive games you can install and play on your FireStick device. It might cost you $11 to purchase and play the game on FireStick.
The cherry on the top is the size of the game which is 2.1GB. Such heavy files are not recommended for FireStick usually but if you are still willing to play the game, get ready to unleash the most exciting gaming experience ever.
You can choose from the light side and dark side and explore all the eight worlds with your special powers. The game is totally worth the price and size with high-quality graphics and sounds to give the best gaming experience.
You have to use a Bluetooth Game Controller to have a blasting game on FireStick. Remote alone does not serve the purpose well.
9. Stranger Things: The Game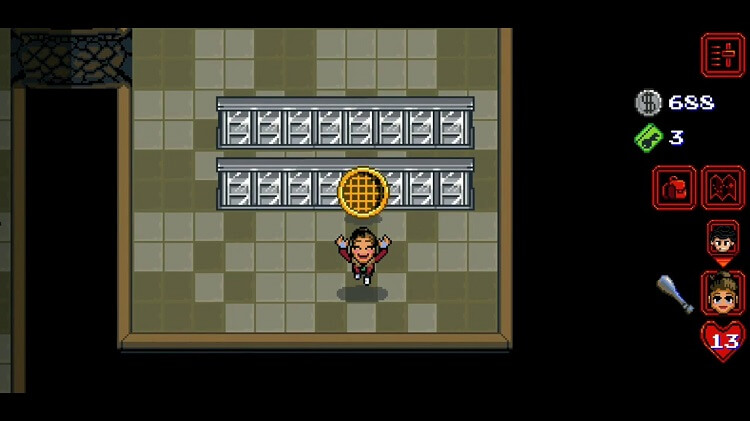 Based on the Netflix Original, Stranger Things is on our list for a reason. You have to complete several challenges, collect and find goodies, solve puzzles and do other similar exciting tasks to play the game.
Instead of going for modern graphics and gameplay, it gives a classic 1980s arcade feel to the gamer with all the possible adventures.
The best thing about the game is that it is free and can be installed on FireStick from the Amazon App Store. Get set to explore Hawkins with all the characters of the series along with their unique abilities.
The game supports game controllers and can be played smoothly with them. Stranger Things is a must-try game if you are a fan of the series.
10. Sega Classics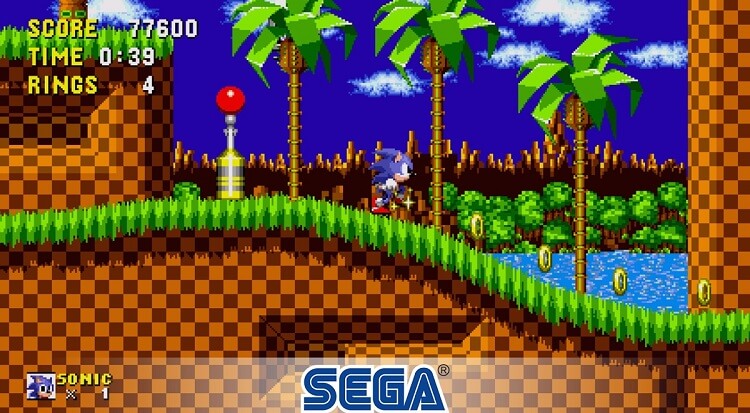 Last but not least is Sega Classics which can be now played on FireStick as well. This is a complete package consisting of all the classic games such as Sonic CD, Sonic The Hedgehog, Golden Axe and all the other popular games.
Although it is good to buy the whole package, you can also purchase the games of the bundle individually. The cost of the package is around $14.99.
Purchasing the complete package makes it way cheaper than buying the games individually. You can purchase the package from Amazon App Store and enjoy all the games on your FireStick whether with a game controller or even your FireStick remote.
Other Games on Amazon Firestick
Racing
Beach Buggy Blitz
Riptide GP2
Crazy Taxi
Stunt Car Extreme
Beach Buggy Racing 2
Snow Board Party: World Tour and others
Strategy
Eventide: Slavic Fable
Star Wars: Knights of the Old Republic
Alto's Adventure
The Bard's Tale
100 PICS Quiz
Many other that you can explore
FAQs – Games on FireStick
How to download games on FireStick?
You can download games on FireStick either by using the search bar and typing the name of your desired game or by exploring the Appstore and looking for a perfect game for yourself.
What games can you play on FireStick?
There are various free and paid games you can play on your FireStick device. Some of them are mentioned in this guide. Almost all the Android-supported games work well on FireStick.
What game controllers work with FireStick?
There are two main types of game controllers, Bluetooth controllers and wired controllers. But only Bluetooth game controllers work with FireStick after you pair them with your device. So always make sure your controller has Bluetooth.
Conclusion
FireStick can be used for gaming too apart from being used as a streaming device. There are plenty of games you can play on FireStick. You can install a game on your device by two methods.
One method is using the search option while the other is to explore the Appstore and find a perfect game. You have to pair a Game Controller with FireStick before your gaming session for a better gaming experience.
However, some games such as Red Ball 4 can be used without a controller too. You can only use Bluetooth Game Controller for FireStick as the wired one doesn't work here.
I have evaluated the 10 best FireStick games in this guide. You should try them out and explore even more options if you are a passionate gamer.
Just make sure you are using a VPN before installing and using anything on your FireStick as it helps to protect your online identity and keep you safe from security threats by masking your IP. It helps to prevent ISP throttling.