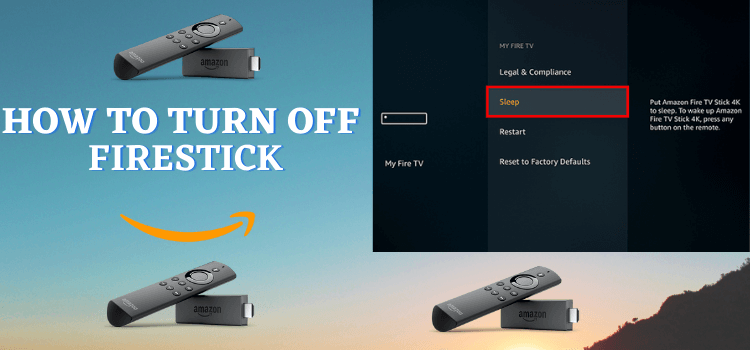 This is the step-by-step guide on how to Turn Off your Firestick, Fire TV, & Fire TV Cube.
Turning off any device is the most basic and simple function of that device but you may notice that Fire TV Stick does not have any Power button available on the stick or on the remote.
You can also turn off the Fire TV stick by unplugging its switch and cutting off the power but this method is quite unethical.
You have to turn off your Fire TV manually from the menu and settings. It is an easy method you just have to follow a few steps. If you have a problem turning off your Alexa Voice Control then this guide will help you turn off Alexa for good.
How to Turn OFF Fire TV Stick
Fire TV Stick can be turned off with a couple of methods. These methods are manual and you have to use the remote to turn Off the Fire TV Stick.
Follow the steps below:
Step 1: Press and hold the Home button on your Fire TV remote for three seconds. 
Step 2: You will see on your Fire TV Stick Home Menu will appear on the screen with 4 icons. Select the Sleep icon to turn off your Fire TV Stick.
Your Fire TV Stick is now into sleep mode. However, in most cases, this will not turn your TV off.
Step 1: To turn off your Fire TV Stick from the home screen, navigate and select the Settings tab.
Step 2: Select My Fire TV
Step 3: Finally, scroll down and select sleep to turn off your Fire TV Stick. 
You can turn your Fire TV Stick Device back on by pressing any button on your remote.
Conclusion
You can easily turn off your Fire TV Stick with many methods as the Fire TV remote does not provide any power button so you have to do it by manual method.
You can not directly plug off the device because it will affect the device and it may malfunction at any time.