This is the step-by-step guide on how to watch Law & Crime on Firestick, Fire TV, Fire TV Cube, & Fire TV 4K Max.
Law and Crime are the Television Network owned by Dan Abram's production that mainly focuses on Law and Crime-related programs.
Its popular programs consist of Court cases, daily hearings, Inside the court, Crime stories, and other related programs.
It is a Subscription based service that you can purchase on its official website that cost $1.99/month or you can also watch it by your local Cable TV provider login. It is also available on various premium Live TV streaming services like FuboTV, Sling TV, Youtube TV, etc
3 Ways to Watch Law & Crime on Firestick
I have discussed Three methods to watch Law & Crime on Firestick. These methods are:
Although the service is Legal if you're using the free App method, it is strictly advised that you use a VPN on your FireStick device.
Our Recommended VPN – ExpressVPN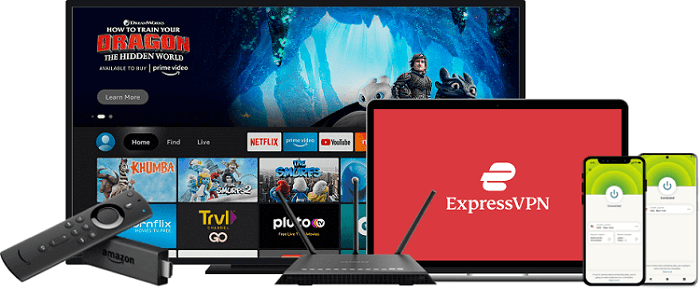 ExpressVPN is our recommended choice because it completely hides your IP address and keeps your online identity anonymous while you Watch Law & Crime on Firestick.
Get ExpressVPN today to enjoy 3 extra months free. It also offers a 30-day money-back guarantee policy that allows you to access all features risk-free for 30 days
Watch Law & Crime on Firestick using Silk Browser
In this method, we use an Internet Browser to visit the Official website of Law&Crime Network by using Amazon Silk Browser. You can use any other browser that you prefer.
As you know surfing on the internet browser might be risky in case of viruses or malware, so you need to install and use ExpressVPN before starting streaming.
Follow the steps below:
Step 1: Open Firestick Home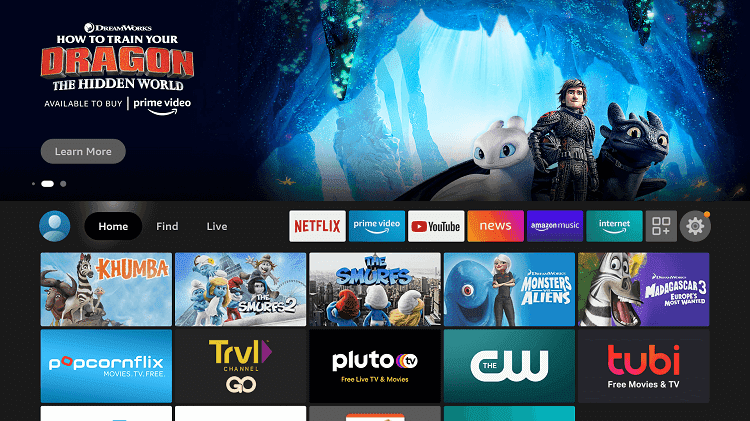 Step 2: Select the Find menu
Step 3: Click on the Search option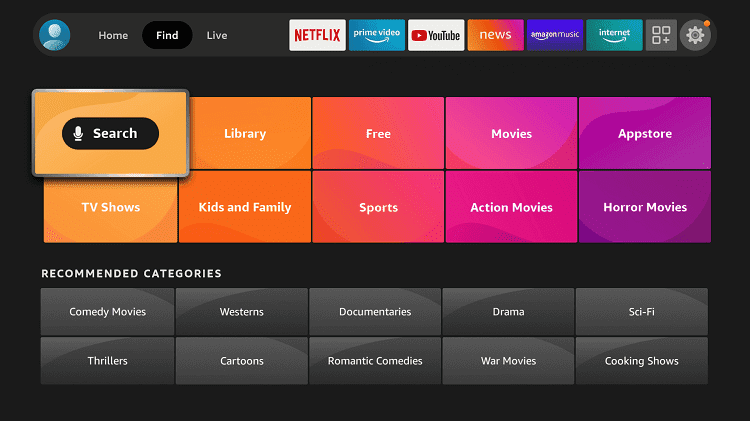 Step 4: Type "Internet Browser" and select it from the list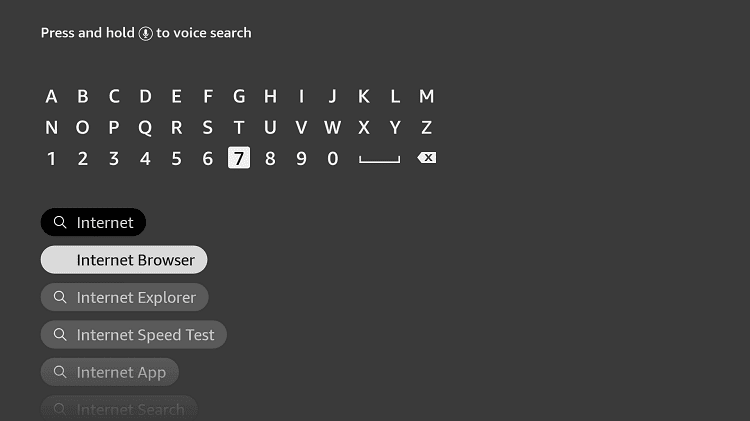 Step 5: Select the Internet icon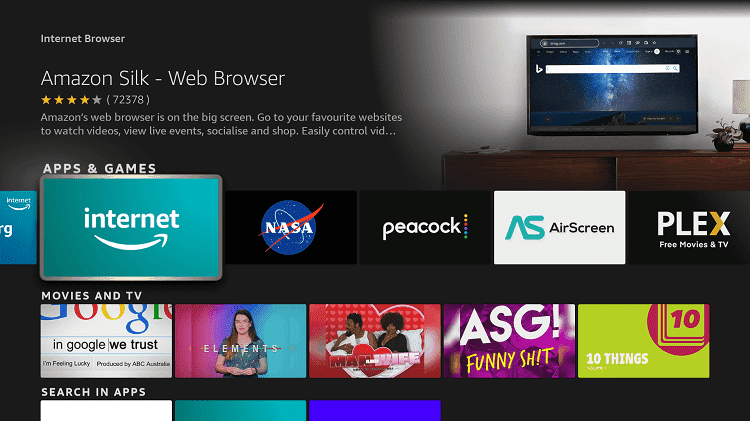 Step 6: Click on "Download"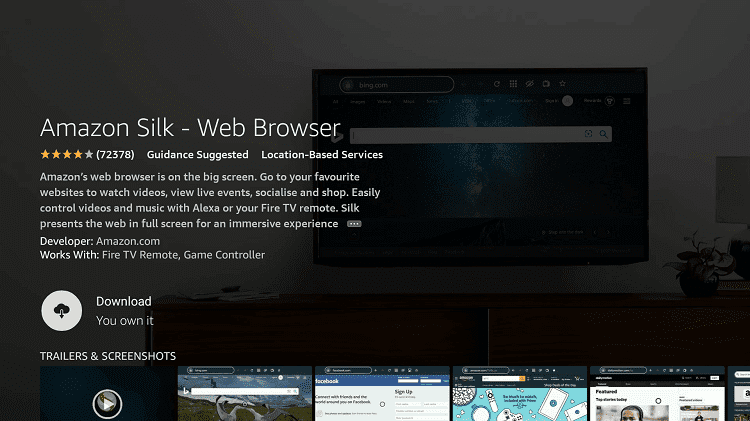 Step 7: Wait until the download is completed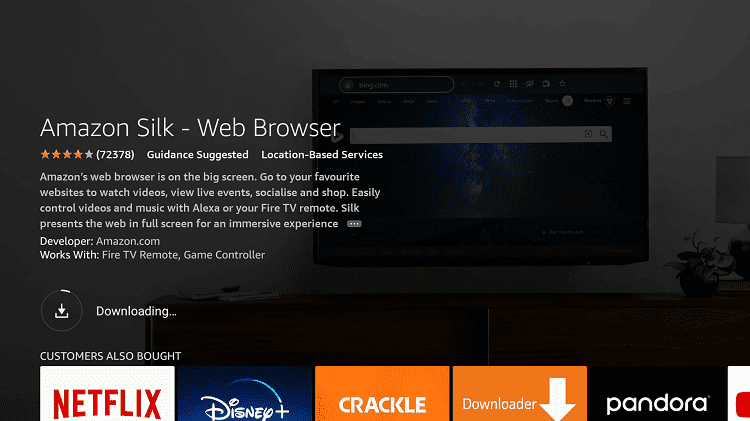 Step 8: Click Open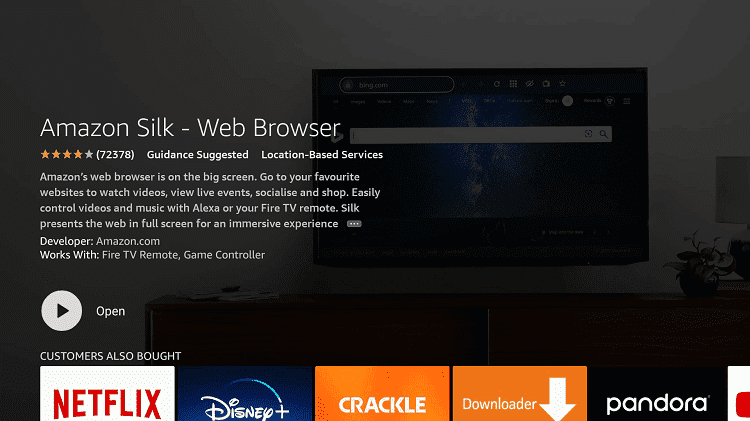 Step 9: Once the browser opens, click on Accept Terms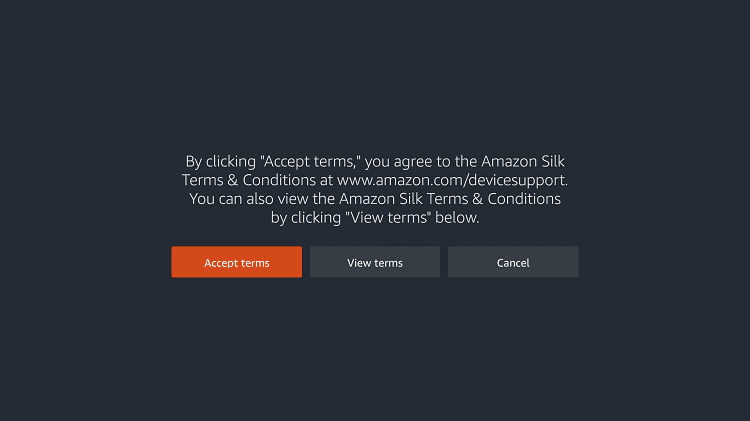 Step 10: Bing.com tab would be open, click the address bar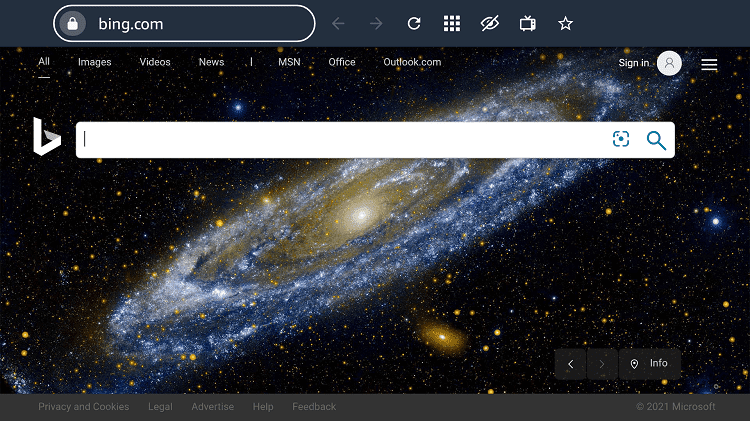 Step 11: Type this URL https://lawandcrime.com/ and click Go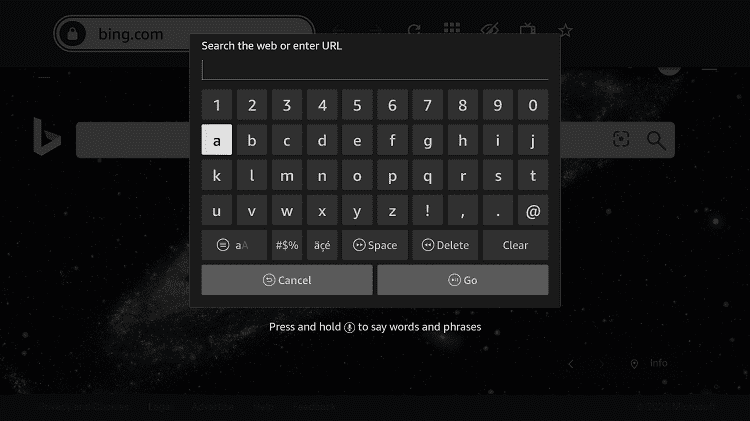 Step 12: This is the interface of the Law&Crime Official Website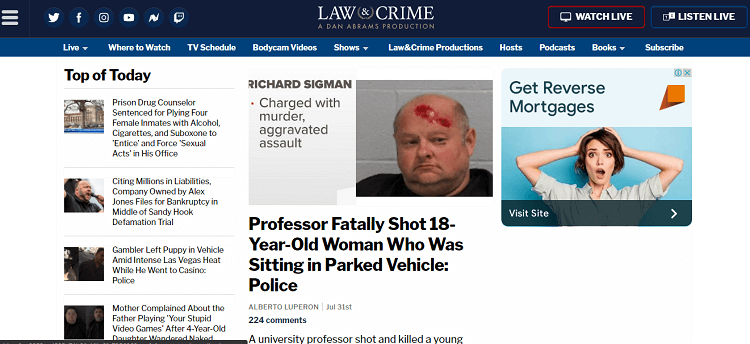 Step 13: Click to Watch Live and then Get Access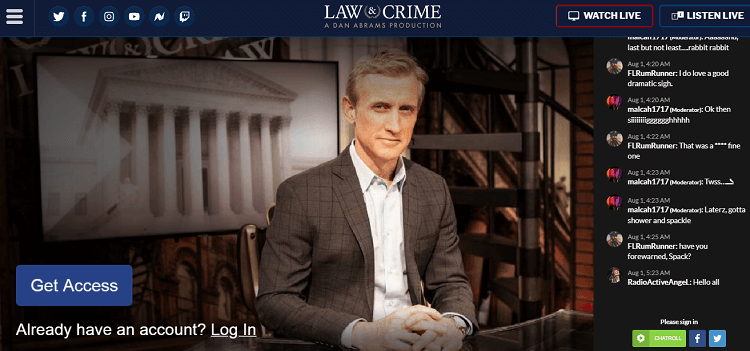 Step 14: Purchase a subscription plan or log in with a Cable TV provider.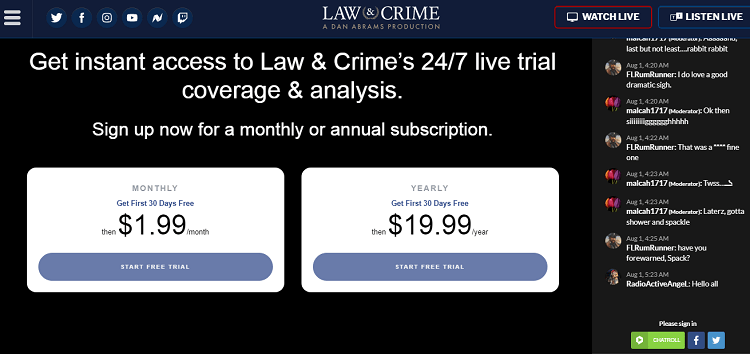 Step 15: Choose your program and start streaming!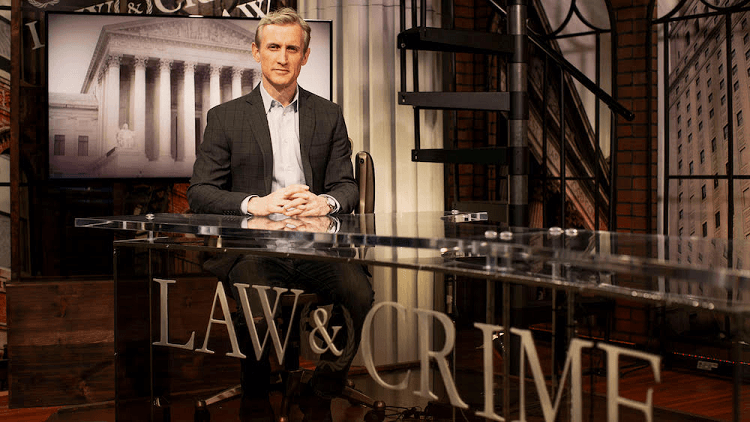 Watch Law & Crime on Firestick using Free App
Law and Crime Network is also available officially on Free streaming services that the company has announced on its official website.
"This is the image of the free apps on which Law&Crime is officially available"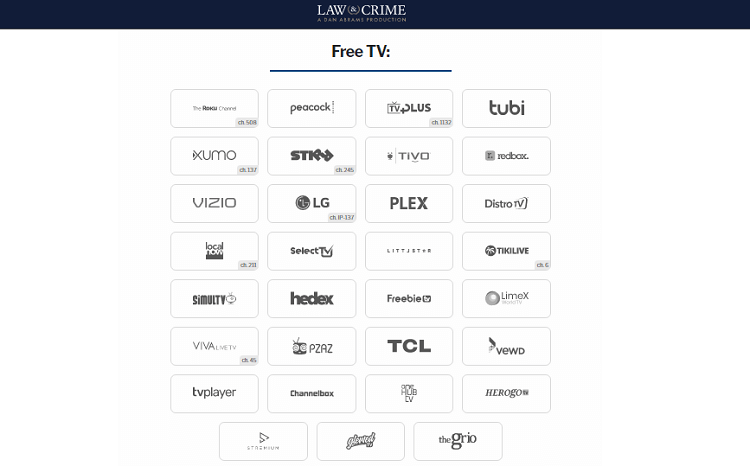 We will be using Tubi TV which is available on Amazon App Store to install easily. Just make sure to use ExpressVPN in case to avoid security issues while streaming free content.
Follow the steps below:
Step 1: Go to your Firestick Home Screen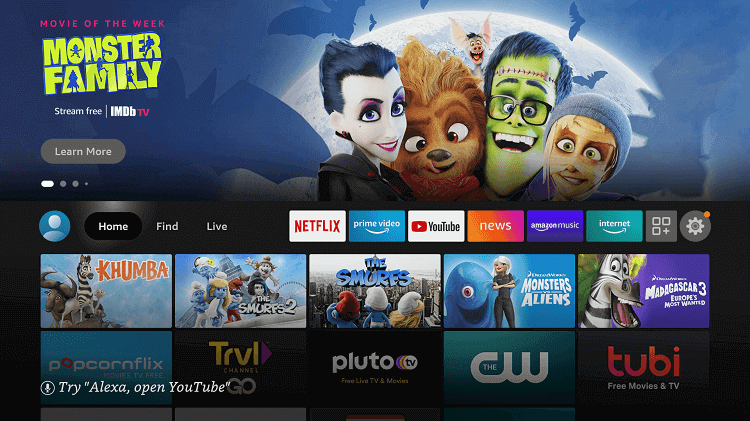 Step 2: Click on the Find tab and then Click on Search Icon
Step 3: Type "Tubi TV" and press search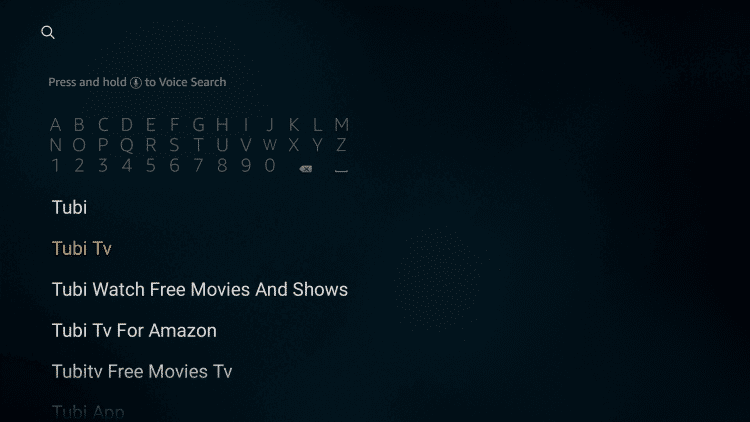 Step 4: Select the option of Tubi TV from the list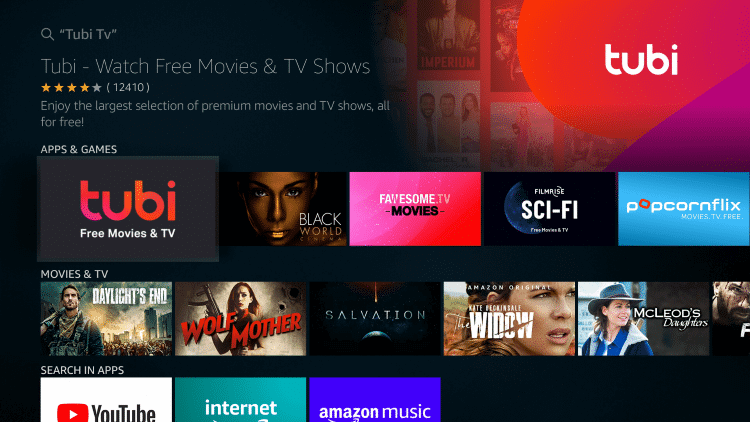 Step 5: Click on Get/Download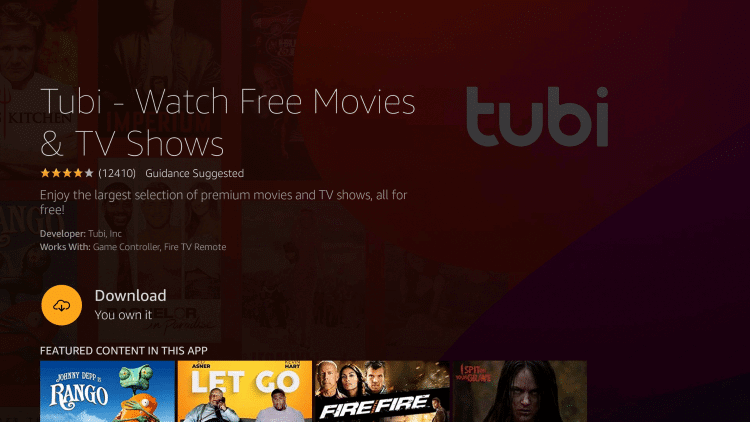 Step 6: Wait for it to download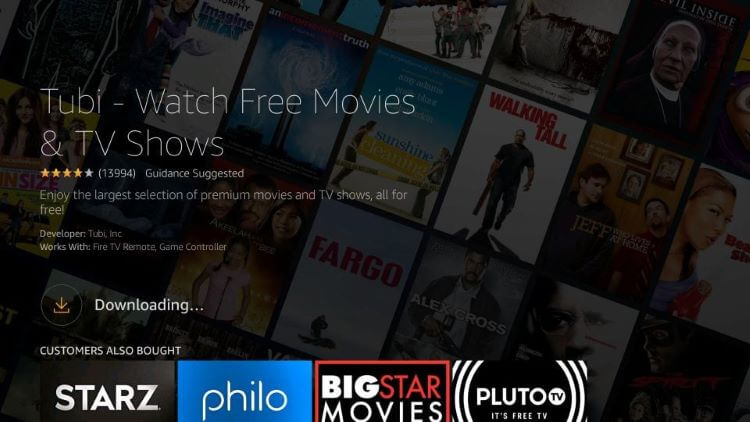 Step 7: Click on Open if you wish to start using Tubi TV right away as it is successfully installed on your Firestick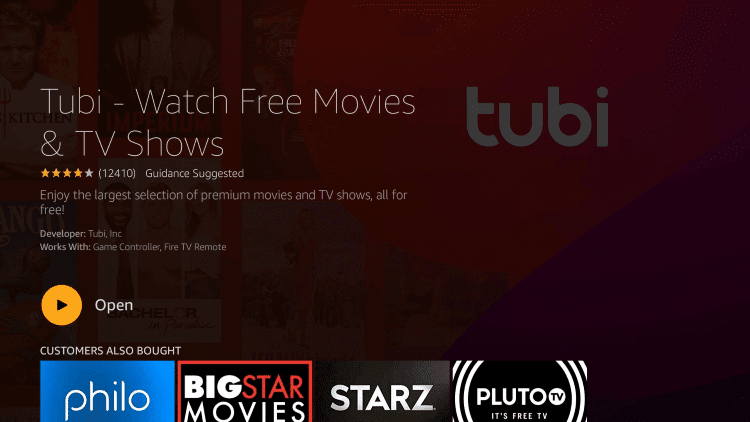 Step 8: Launch the Tubi TV App and click on Search and More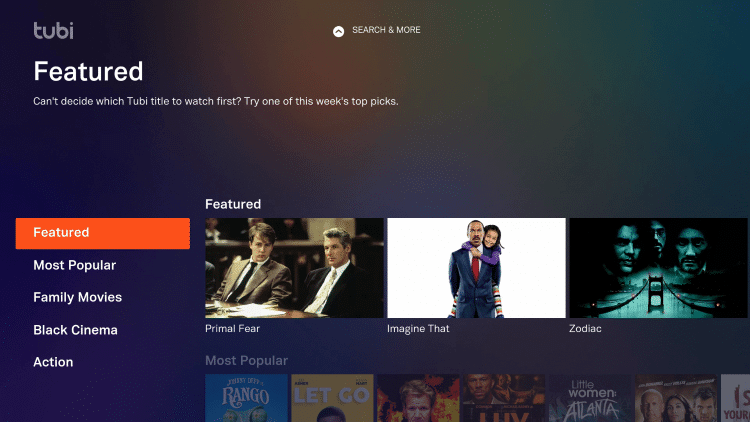 Step 9: Click on Sign In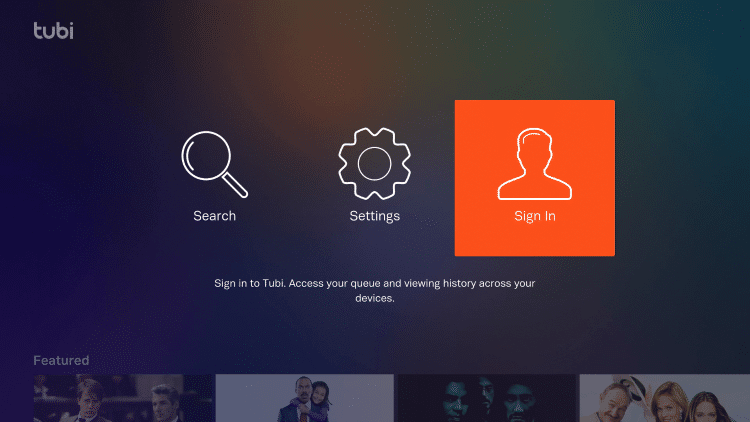 Step 10: A code will be provided to be entered on another device, i.e. your laptop or smartphone, or tablet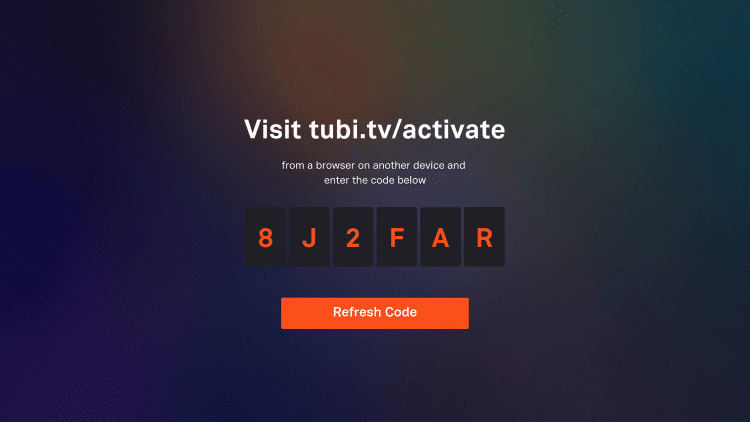 Step 11: On the browser opened on your other device, type in tubitv.com/activate and click on Register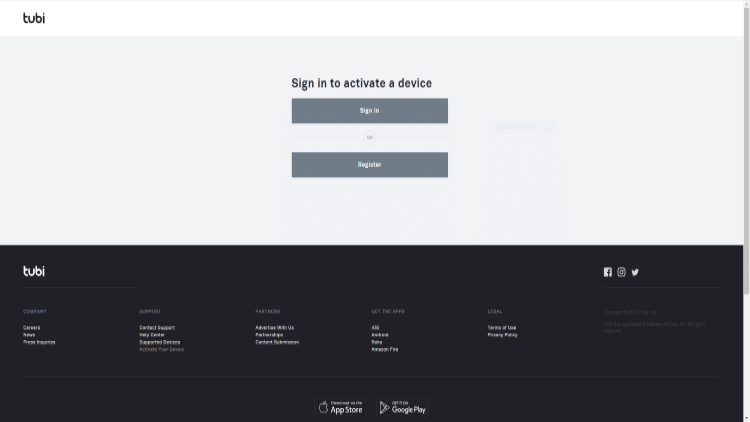 Step 12: Fill in the required information and click Register
Step 13: Enter the previously provided code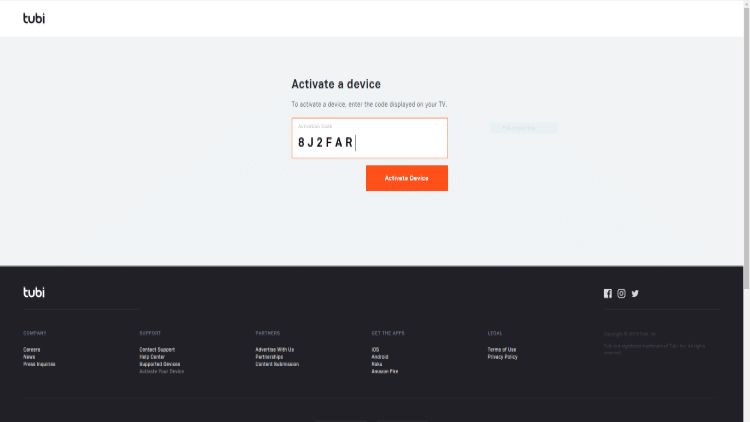 Step 14: Click on Activate Device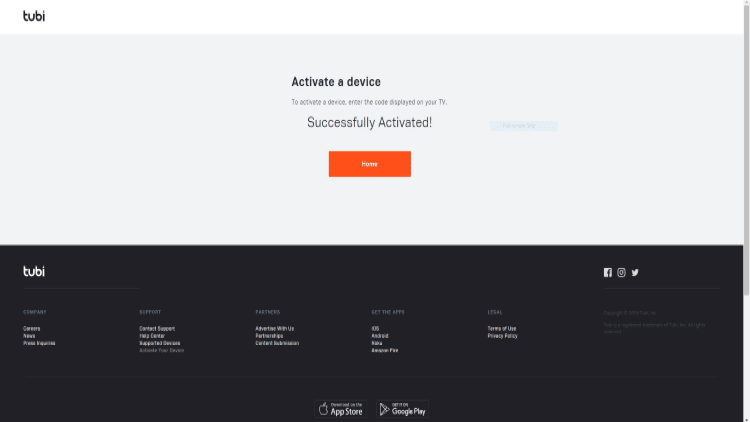 Note: And that is it! You are now registered on the Tubi TV app
Step 15: Now press the Home button on your FireStick remote for 5 seconds and click on Apps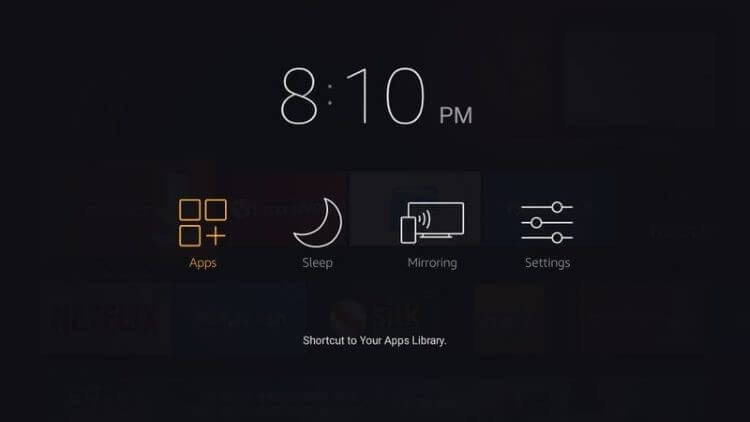 Step 16: Click on the Tubi TV icon to launch the application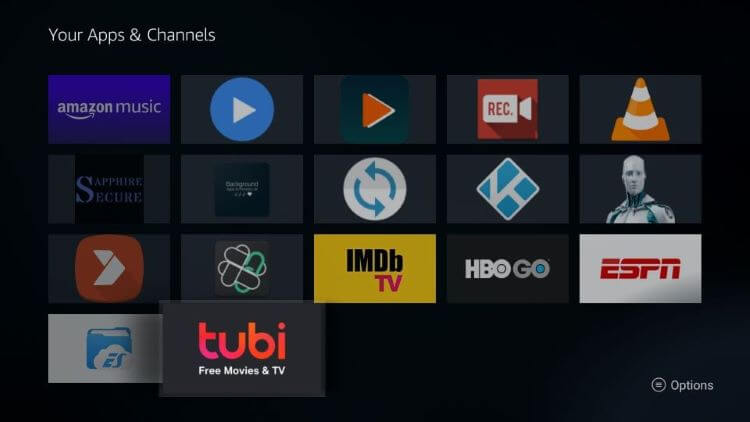 Step 17: This is the interface of Tubi TV and on the left side you will find the Menu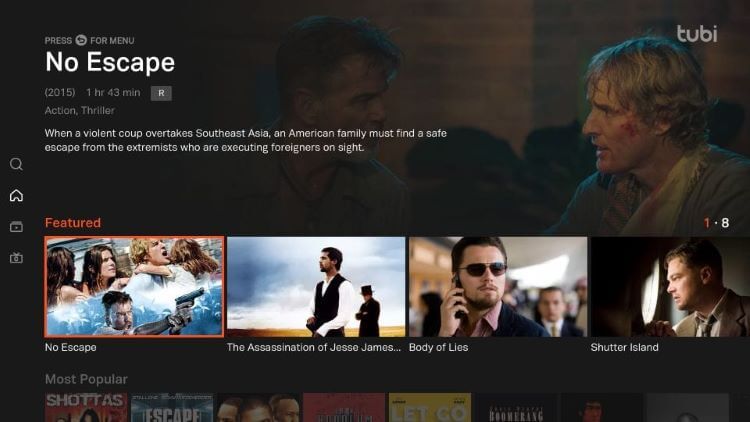 Step 18: Click on Channels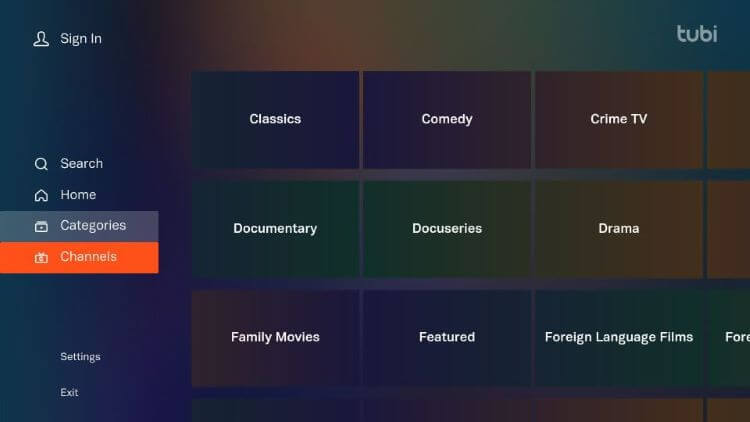 Step 19: Choose Crime TV and watch Law&Crime on Firestick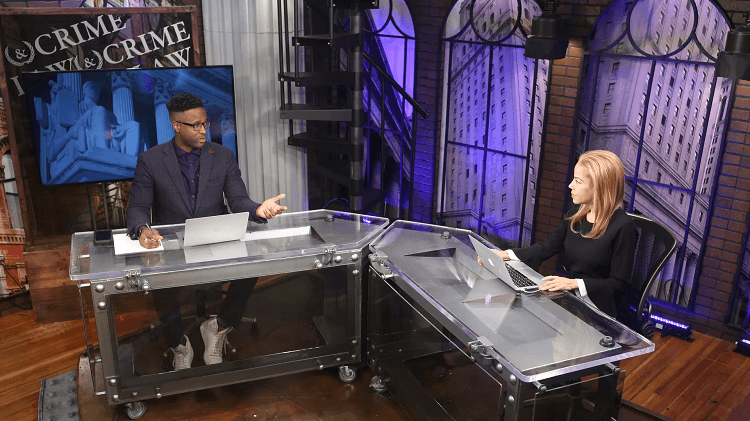 Watch Law & Crime on Firestick using Premium Services
Law & Crime Network is also available to various premium streaming service that is offered by their subscription plans.
The image below shows the name of these streaming apps: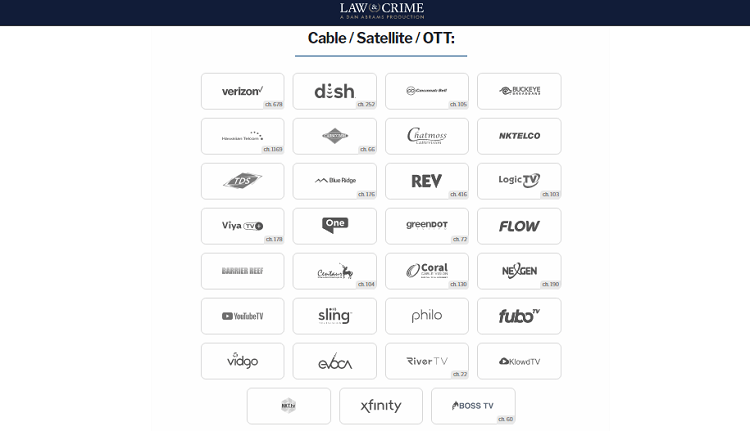 All you have to do is to install any app and purchase their plans according to your requirements and watch Law & Crime on Firestick including other Live Channels and Video content.
Take a look at some of the major streaming services:
Fubo TV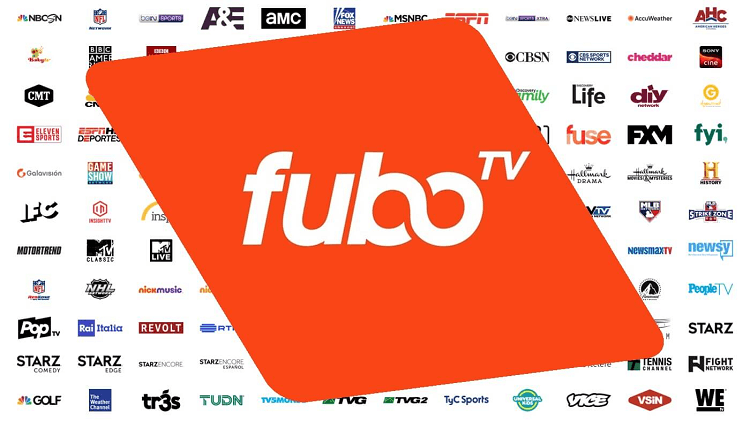 Hulu is a premium streaming service that offers a huge collection of movies, TV Shows, series, and originals to stream including Law & Crime Network at the cost of $64.99/month, you get 121 channels and 130+ sporting events at 4K.
Youtube TV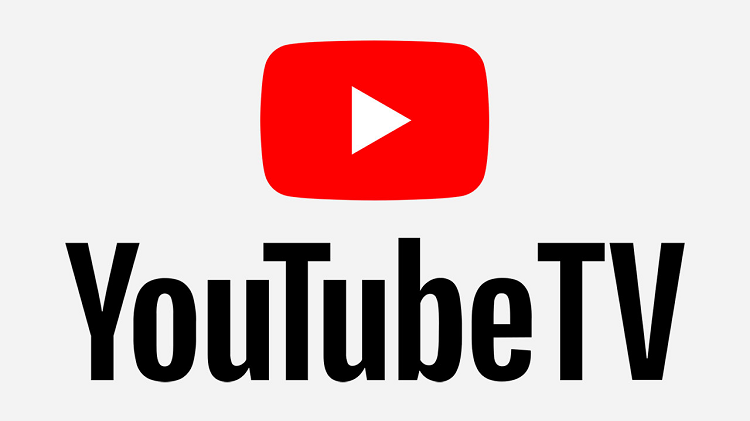 Youtube TV is very popular and well-known all around the world with a vast collection of Live TV Channels and video content including Law & Crime Network. Unfortunately, it is only available in the US so you have to use ExpressVPN and connect US server to access the Youtube TV content. It costs only $64.99/month.
Sling TV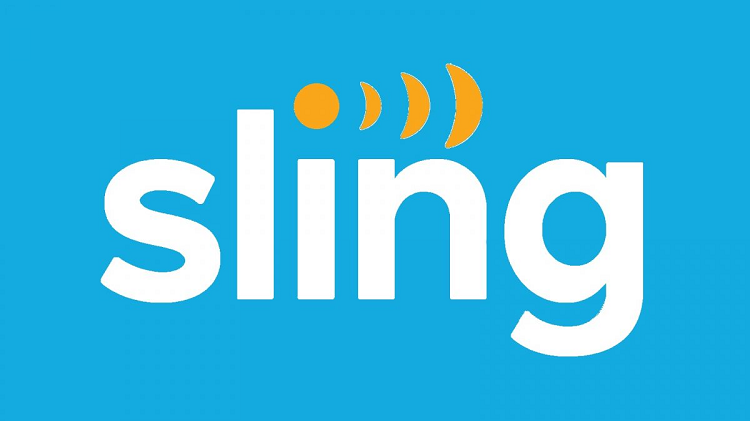 Sling TV is also a video streaming service but it differs in cost from the other streaming service. However, its subscription cost depends upon the No of live channels included in it. It also offers many Movies and shows including Law & Crime Network. Its cost price starts from $35/month up to $50/month
Shows to Watch on Law & Crime Network
There are many amazing shows that are related to court hearings, crime scenes, Investigations, Daily Trials, and many more. Take a look at some popular shows on Law & Crime Network.
Brian Ross Investigates.
Law&Crime Daily. …
For the Record. …
Afternoon Session. …
Justice Rules. …
Vanished. …
Trial File. …
Buried with Love.
and more to explore.
Alternatives to Law & Crime
There are plenty of other programs and networks that you can watch on Firestick. Not all of them are crimes of Law concern but they are still worth watching. These alternatives are:
FAQs – Law & Crime
Does Amazon Prime Have Law & Crime?
Amazon Prime does offer Law & Crime network on their streaming device. Law & Crime network has launched their official streaming app named Law & Crime TV available on Amazon App Store.
What devices can I Watch Law & Crime?
Law & Crime Network has expanded its service and made it accessible to everyone on almost every device. It is available on Apple TV, Android, iPhone, Roku, and Fire TV.
Can I watch Law & Crime for Free?
Although it is a premium service You need a Cable TV / Live TV subscription to watch Law & Crime Network. However, it has offered its content to some free platforms as well like Peacock TV, Xumo TV, Tubi TV, and others.
Conclusion
Law & Crime is the television network that broadcast the Law related programs which include Court cases, Daily Trials, Crime investigation programs, High-profile Court hearings, and other related programs.
It is available on various streaming devices including Amazon Fire TV Stick and you can watch Law & Crime by various means as aforementioned.
Make sure to use ExpressVPN before streaming by any means, because it will keep you safe and hidden from ISPs, prevent you from legal issues, and if you face geo-restriction it will help you bypass.