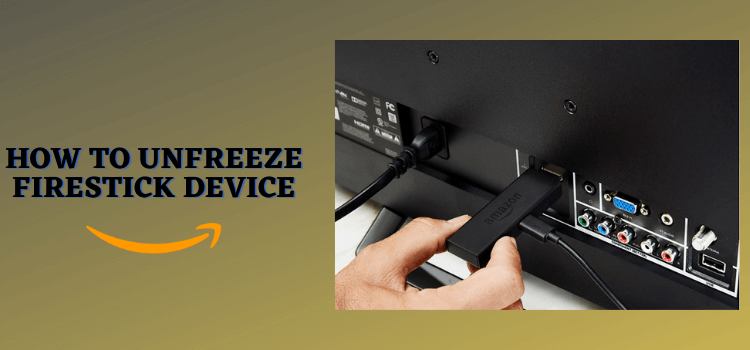 This is a step-by-step guide on how to unfreeze FireStick, Fire TV, FireStick 4K, and Fire TV Cube.
Streaming your favorite movie or show and your FireStick suddenly freezes? That's pretty annoying, I understand, and is good enough to ruin your entire streaming session.
Well, the good news is you can fix the issues in several simple ways without getting into much trouble. I have discussed six methods in this guide to unfreeze your FireStick device.
There are various reasons why your FireStick freezes and if the issue is persistent, you might have to dig a little deeper into the matter to get to the root cause.
It is strictly advised that you use a VPN on your FireStick device.
Our Recommended VPN – ExpressVPN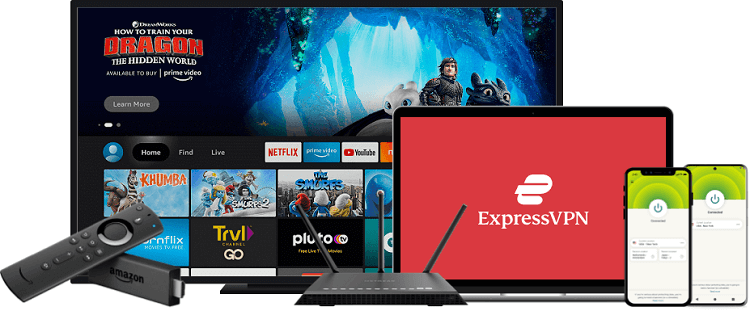 ExpressVPN is our recommended choice because it completely hides your IP address and keeps your online identity anonymous while streaming.
Get ExpressVPN today to enjoy 3 extra months free. It also offers a 30-day money-back guarantee policy that allows you to access all features risk-free for 30 days
Why Does Your FireStick Keeps Freezing?
Before moving towards the detailed guide about unfreezing your FireStick, let me give you a quick overview of the possible reasons why your FireStick is frozen. Have a look:
#1 Slow Internet Connection
If your device freezes during your streaming sessions or the videos you play keep buffering, then the reason might be your slow internet connection. The issue will be resolved or get better once your connection speed is improved.
#2 Low Storage
One of the most frustrating drawbacks of FireStick is low storage. FireStick and FireStick 4K come with only 8GB storage, while Fire TV Cube has 16 GB of storage.
That means you can't download all your favorite apps and movies on your device. Even you uninstall the apps regularly, the cache is left in your device hardware. This makes your device sluggish and frozen.
#3 ISP Throttling
Your Internet Service Provider (ISP) keeps track of your online activity and keeps an eye on your streaming. If you are streaming too much, it jumps and slows down your connection. This is why a VPN is always recommended before streaming anything.
#4 Not Using Original Accessories
If you are not using the original FireStick accessories provided in the box, this could be the reason why your FireStick often keeps freezing.
Low-quality HDMI cable or other cheap hardware can increase the data transmission time. So, always try to use the original accessories to have a fast streaming experience.
6 Easy Ways to Unfreeze Your FireStick Device
I have discussed 6 methods in this guide that can help you to unfreeze your FireStick. All these methods are simple and don't require much effort. So let's get started.
Method 1: Unplug Your FireStick and Plug it Again After a While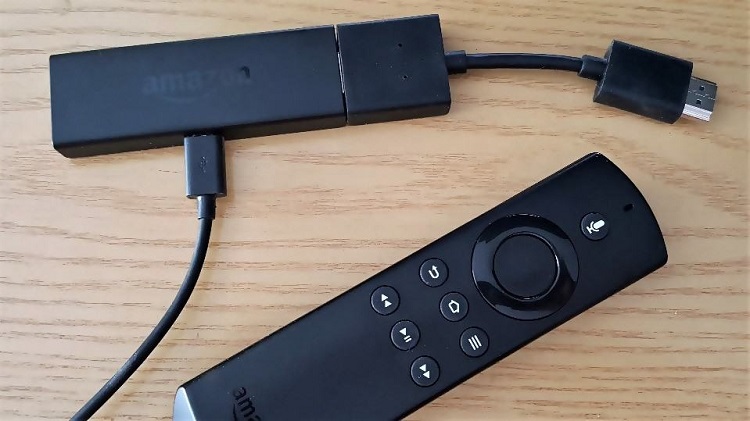 This is the easiest and quickest method to unfreeze your FireStick. If your device freezes, you cannot perform any function and the remote is also not working, this method acts as a lifesaver.
Follow these steps:
Step 1: Unplug the cord of your FireStick device from the power socket
Step 2:  Wait for about 30 to 40 seconds
Step 3: Now plug the cord again and turn on the device
Your issue will hopefully be resolved by doing this.
Method 2: Restart Your FireStick with the Remote
The next method to unfreeze your FireStick is to restart the device using the remote. For that, follow the steps below:
Step 1: Hold down the Select button and the Play/Pause button on your FireStick remote at the same time and hold for 5 to 20 seconds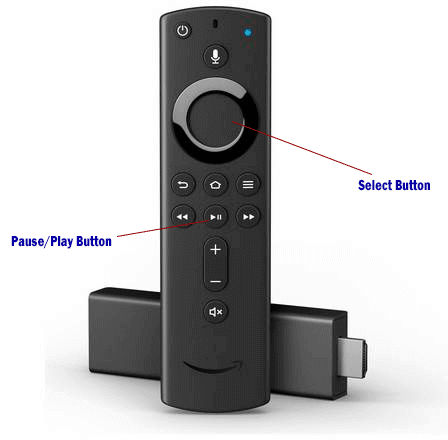 Step 2: A prompt will appear, stating that your device is powering off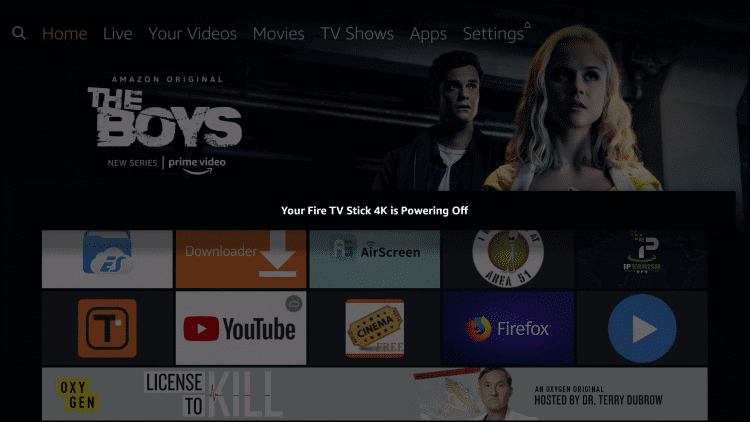 Step 3: Your device will now restart with better speed
This is how you can restart your FireStick device directly from the remote.
Method 3: Restart Your FireStick from the Settings Menu
If your FireStick keeps on freezing quite often, this method will help you to resolve the issue. But keep in mind, this method only works if you are able to navigate your device.
If your device is already frozen, then the above method will work for you. To restart your device from the settings menu, follow these steps:
Step 1: Click Settings from the top menu bar on your FireStick home screen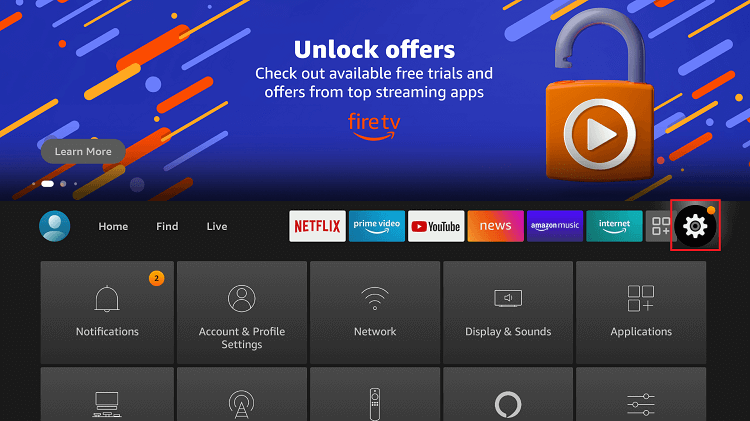 Step 2: Click My Fire TV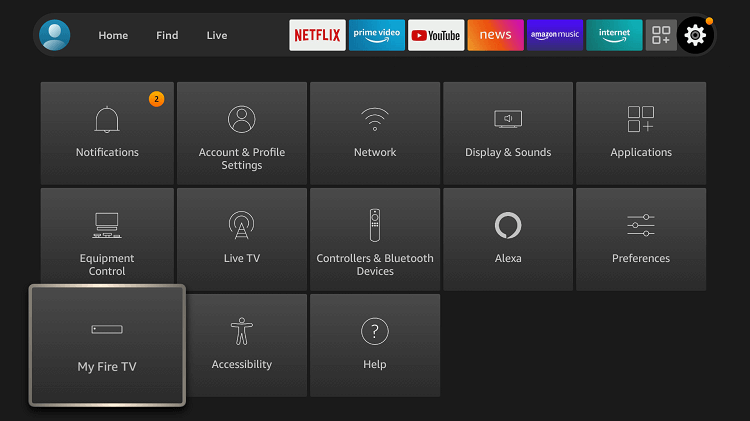 Step 3: Click Restart from the menu
Step 4: Hit the Restart button again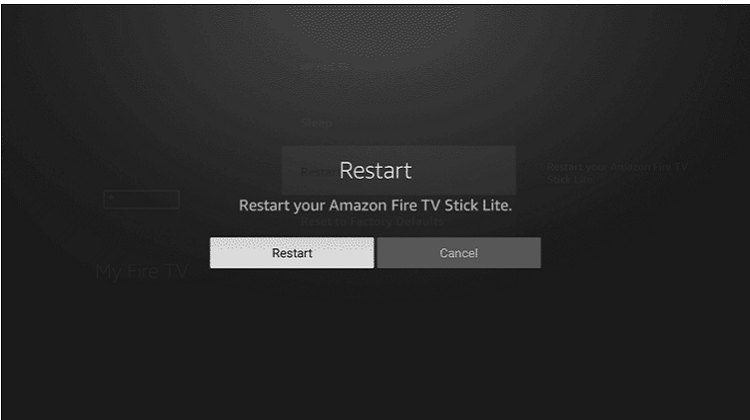 Step 5: Your device will start powering off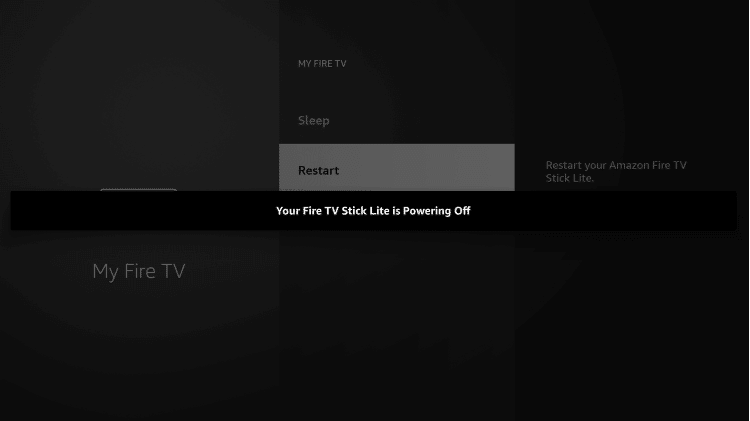 Step 6:  Wait while your FireStick is rebooting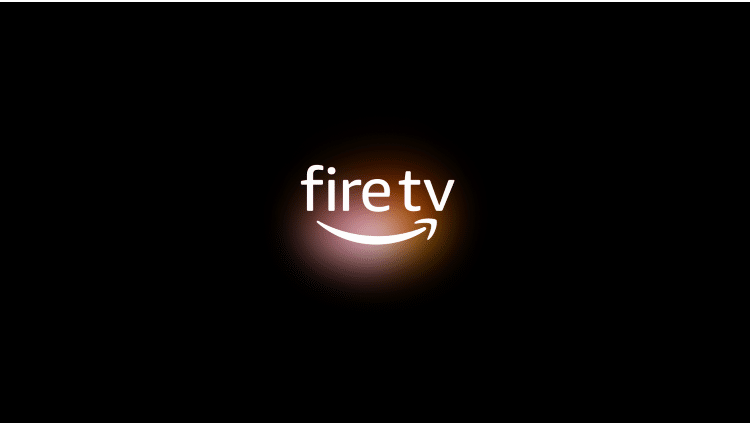 Step 7: Your FireStick has restarted successfully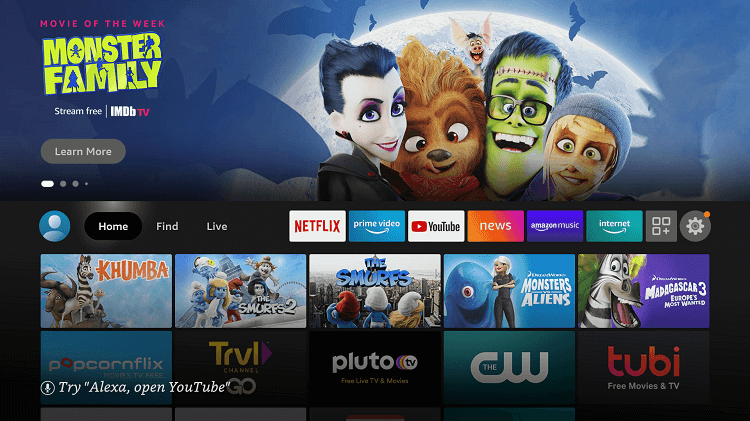 Your FireStick device will now reboot, clearing all the background data and resolving other issues that were causing your device to freeze.
Method 4: Clear Cache and Uninstall Some Specific Third-Party Apps
As FireStick storage is pretty low, the cache of the installed apps has a huge impact on the speed of your device. Some of the apps have glitches or bugs that make them download unwanted data.
So if you are facing the freezing issue regularly with your FireStick device, clearing cache and uninstalling some apps will resolve the issue to a large extent.
Follow these steps to clear cache and uninstall some third-party apps from your FireStick:
Step 1: Go to the home screen of your FireStick and click the Settings option
Step 2: Select the option Applications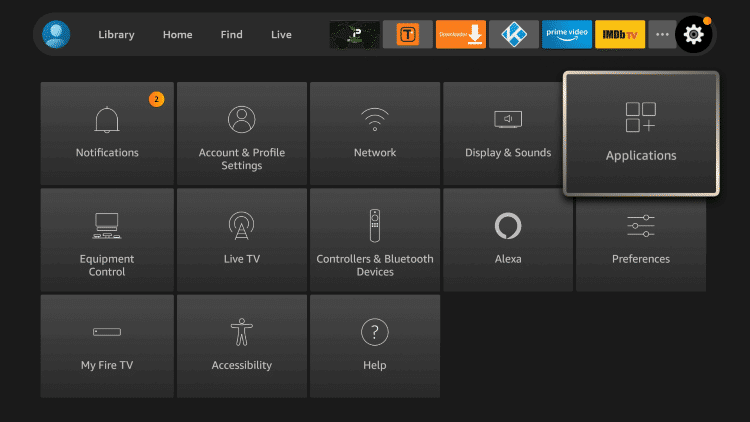 Step 3: Click Manage Installed Applications from the menu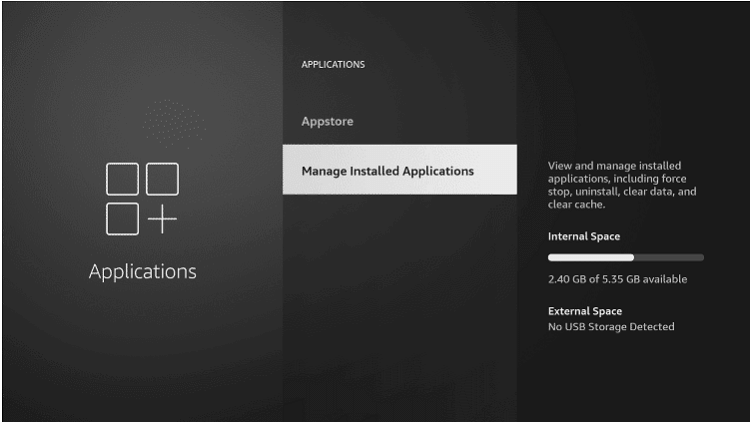 Step 4: Now select the app you want to clear cache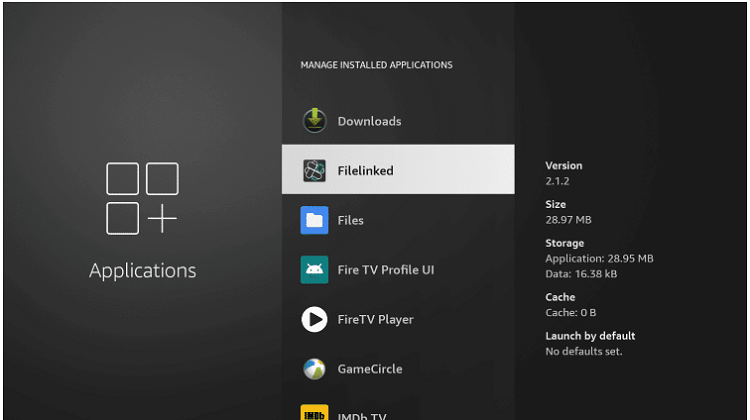 Step 5: Click the option Clear Cache
Step 6: After clearing all the cache, now click on the option Uninstall to discard the app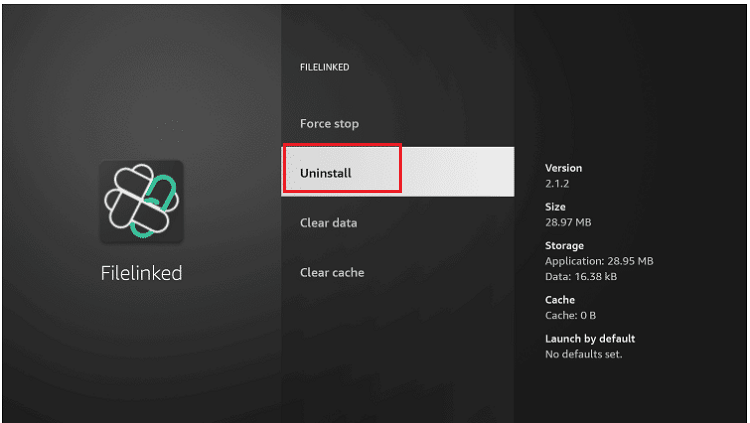 Step 7: Click Uninstall again for confirmation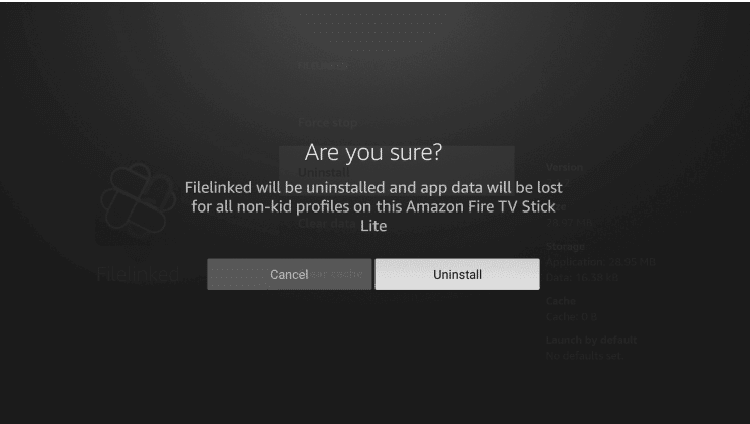 Step 8: The app will be deleted in a few seconds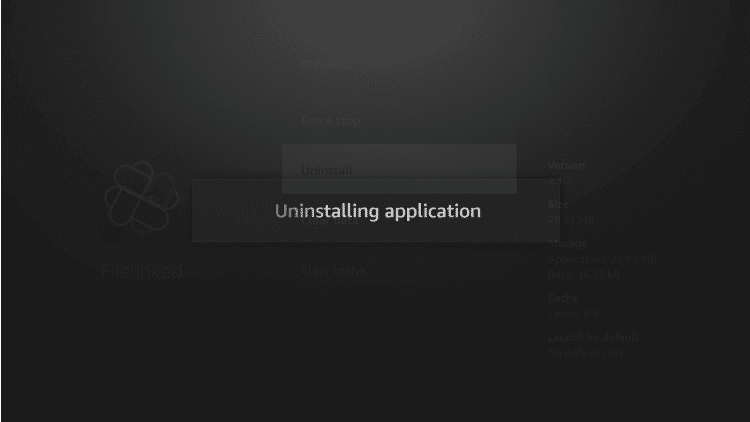 Clearing cache and uninstalling certain third-party apps that are causing your FireStick to freeze will help boost the speed and unfreeze your device.
Method 5: Reconnect Your FireStick Remote
Although it doesn't often happen, sometimes the reason for your FireStick freezing, again and again, is that your remote is not paired properly to the device.
Reconnecting your remote control to the FireStick device might help you to overcome the freezing issue. Follow these steps to reconnect your FireStick remote:
Step 1: Unplug your FireStick from the power source
Step 2: Hold Back button, Left button, and Menu button together for more than 20 seconds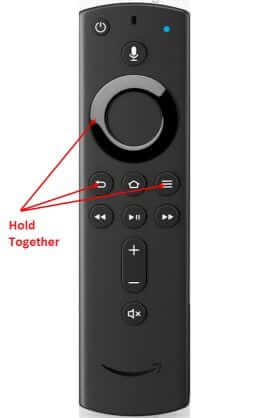 Step 3: Remove the batteries of the remote
Step 4: Now plug the power supply and navigate to the home screen of your device
Step 5: Insert the batteries again in the remote
Step 6: Wait for a couple of minutes
Step 7: If your remote is still not paired, long-press the home button of your remote for 10 seconds. Your remote will be reconnected
Reconnecting your FireStick remote helps with the issues with the remote and makes sure your device doesn't freeze frequently.
Method 6: Factory Reset Your FireStick
If no other method is working and your device is still frozen, the only option left is to factory reset your FireStick. Although you can do it from the settings menu, I will discuss resetting your FireStick directly from the remote.
So follow the steps below:
Step 1: Press the Right button and Back button on your FireStick remote together and hold them for at least 10 seconds or more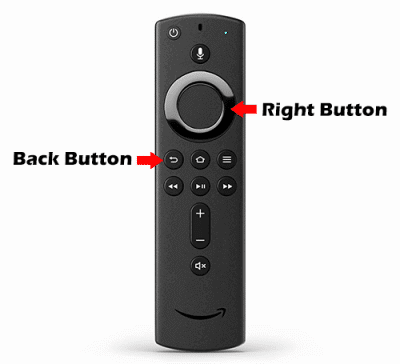 Step 2: This prompt will appear on your screen. Click Ok to confirm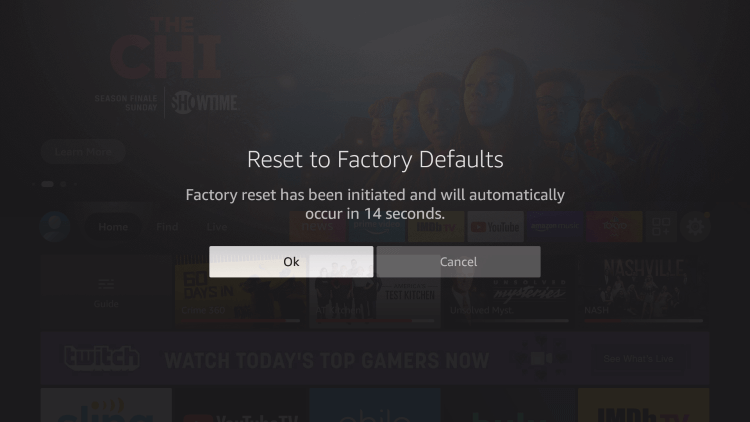 Step 3: Your device will start resetting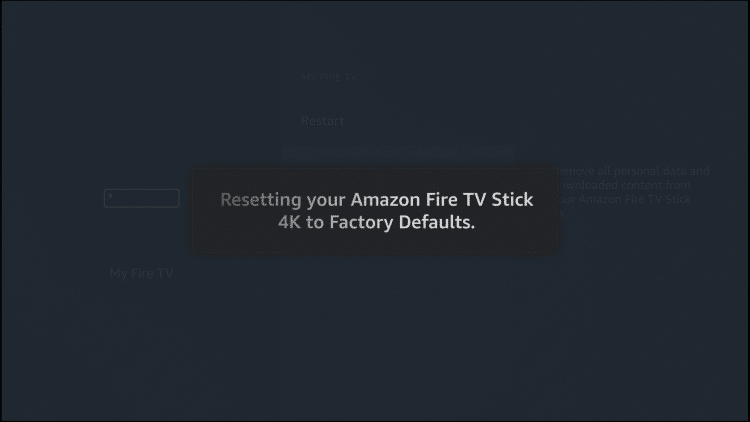 Step 4: Wait for the process to be completed and do not unplug the power cable of your device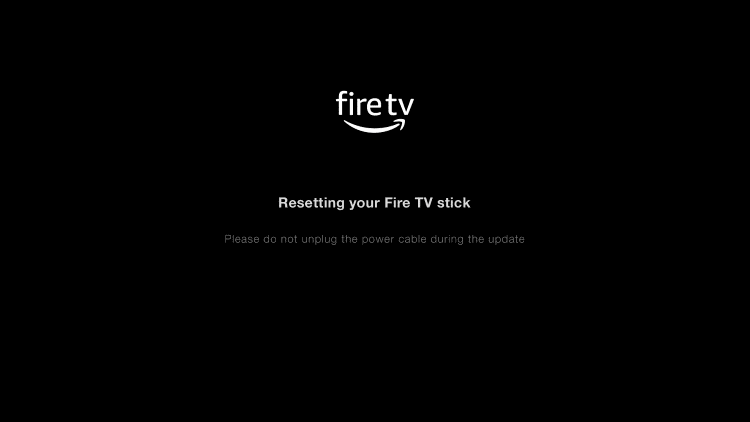 Step 5: Once your device is reset successfully, connect to WiFi and Sign In to your Amazon Account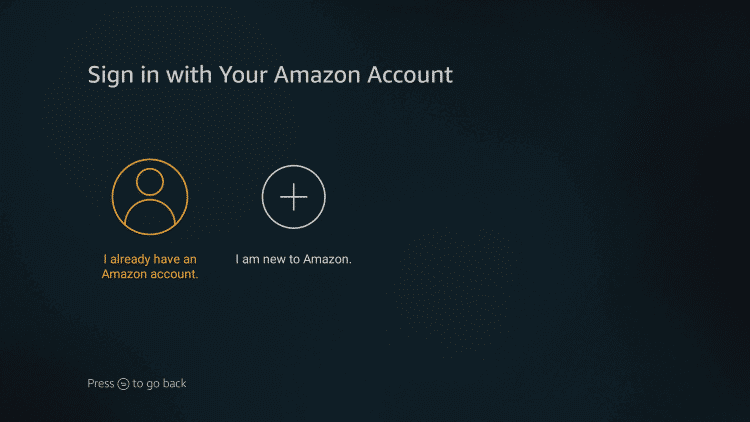 Now you have reset your device effectively, your FireStick won't freeze again, hopefully.
How to Stop Older FireSticks from Freezing or Crashing?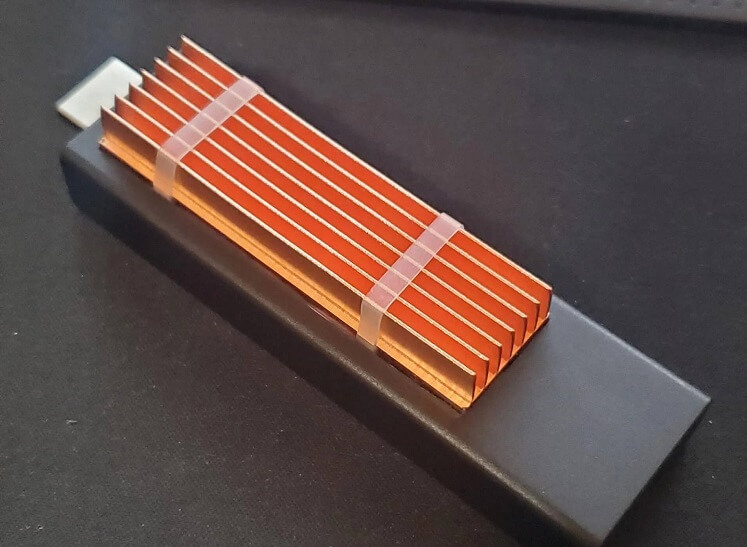 If you have an older version of FireStick that dates back to the first every FireStick generation or the ones that came after it, then you need to follow these steps:
1. Disassemble FireStick
The first step is to disassemble or open your FireStick device for the purpose of creating a hole in the FireStick so that the heat could easily pass through it. Creating a hole without disassembling may damage your FireStick.
The reason why the older FireSticks freeze too much is because of the heat trapped inside the FireStick and heats up too much.
2. Creating a Hole
Now you need to create a hole using a small drill machine for accuracy or you can even do it with a small knife considering it isn't a solid material.
3. Put an M2 Heatsink
Now cover the same front of the FireStick device with an Aluminum Heatsink chipset with a cooling pad. This heatsink gives a cooling effect and absorbs all the heating that prevents your FireStick from freezing.
FAQs – Unfreeze FireStick
Why is my FireStick frozen?
There are various reasons why your FireStick is frozen. The device's cache, the cache of some apps, apps running in the background, slow internet speed, low storage, ISP throttling, and several other reasons can cause your device to freeze.
How to fix a frozen FireStick?
I have discussed six different methods to fix a frozen FireStick in this guide. You can try these methods. If the other methods don't work, you ultimately have to factory reset your device.
How to reset a frozen FireStick?
The standard method to reset FireStick from the settings menu won't work if your device is frozen. So you have to reset it by using your FireStick remote. Press the Right button and back button together to reset the device.
Wrapping Up
FireStick freezing repeatedly is quite frustrating and doesn't let you enjoy anything on your device. I have described 6 methods to unfreeze FireStick.
You can replug your device, restart your device with remote or from the settings menu, clear cache, uninstall some apps, reconnect your FireStick remote or reset your FireStick to fix the frozen FireStick.