It is true that there are many streaming sites apps these days for you to enjoy on-demand content. But it can also get confusing to navigate so many apps to watch different programs on each.
Your FireStick device lets you download many streaming apps at one place which makes things a little easier but you would still have to download them all separately on your device.
What if we tell you there's a website that is almost like a one-stop shop for all these apps?
You can do that by installing VidMate on FireStick.
Yes! That's correct! VidMate is a streaming app that outsources your favorite Indian movies, videos and songs from all your favorite video streaming and social media apps and bring them to your TV screen.
VidMate also lets you download latest content from over 100 websites and apps without having to download them.
Due to the convenience it offers its users, VidMate is becoming increasingly popular among Indian TV fans.
So let's get this amazing app on your device.

How To Install VidMate on FireStick
The first few steps tell you how to download a VPN  like SurfShark since you would need it to have VidMate tailor content according to your preferred region i.e. India.
Go to your FireStick home screen.
Click on the Search icon to install SurfShark.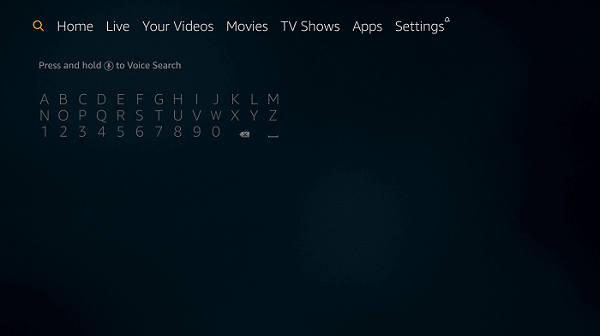 Type 'SurfShark' in the search bar.
Click on 'SurfShark' in the list.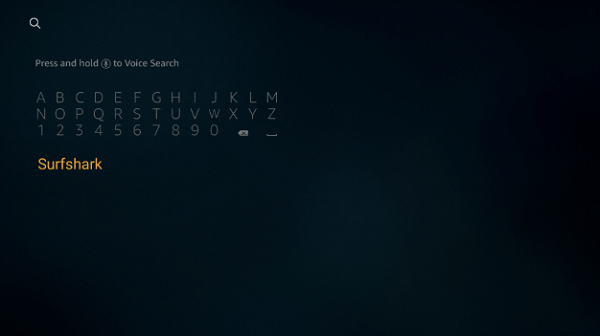 Go to the 'Apps & Games'
Click on the Surfshark tab.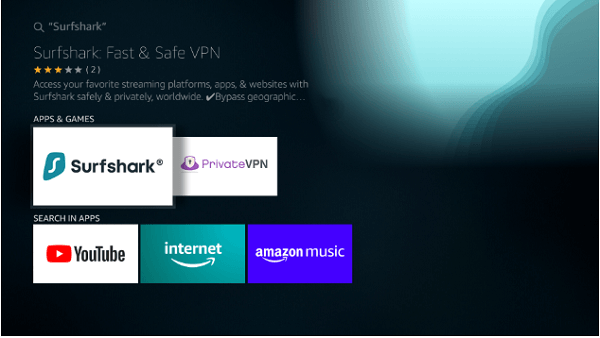 Click on 'Get' to start downloading.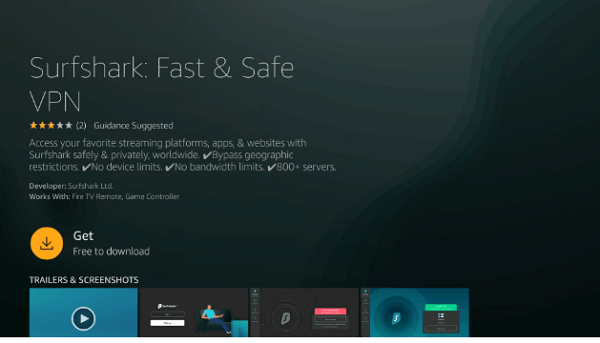 Download will start.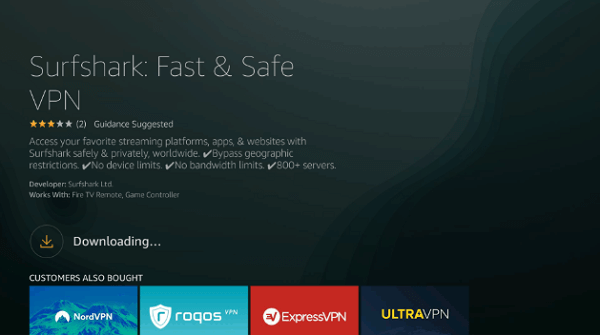 Installation will begin after downloading is finished.
Click on the 'Open' button to launch SurfShark.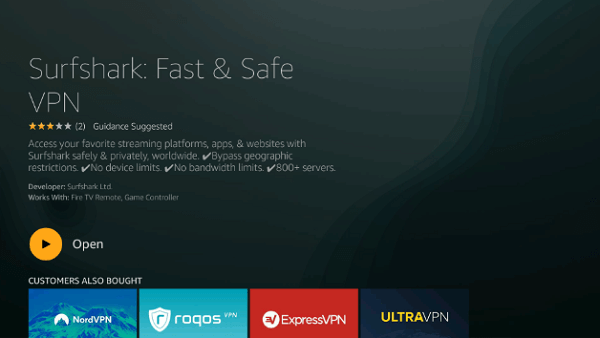 Register for SurfShark and buy a plan.
Login using the credentials you registered with.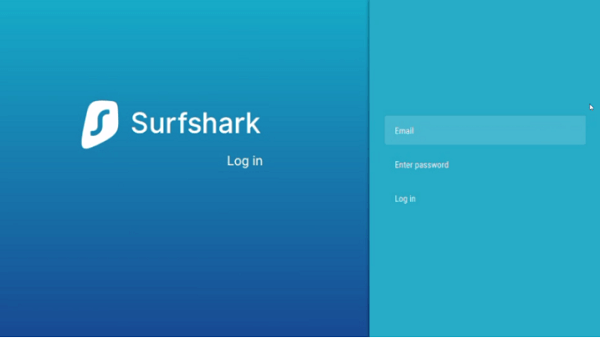 Connect to a server in India.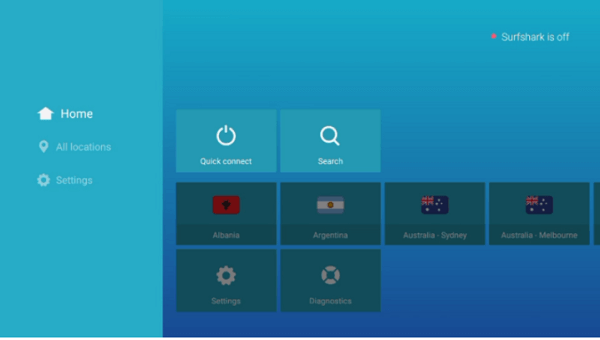 Note: Although a VPN is essential to access Indian TV content if you are not in India, a VPN is a must-have for other important reasons.
Therefore, we recommend that you use a reliable VPN such as SurfShark to shield your activity from hackers, government surveillance and ISP. A VPN masks your IP address so you can surf the internet safely.
Go back to FireStick home screen.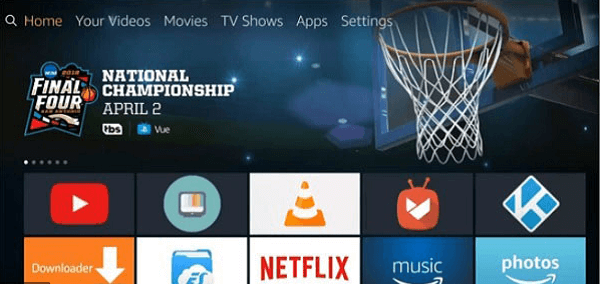 Click on 'Settings' on top menu.
The 'Settings' menu will open.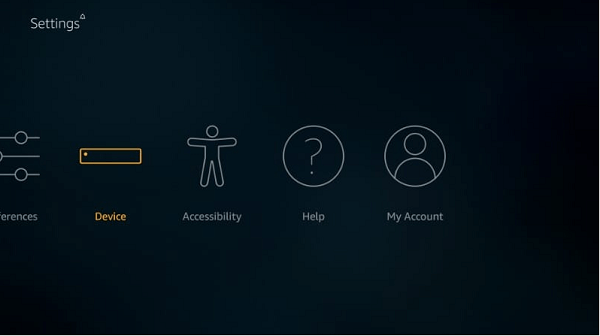 Click on 'Device' (or 'My Fire TV' in some devices) .
The 'Device' menu will open.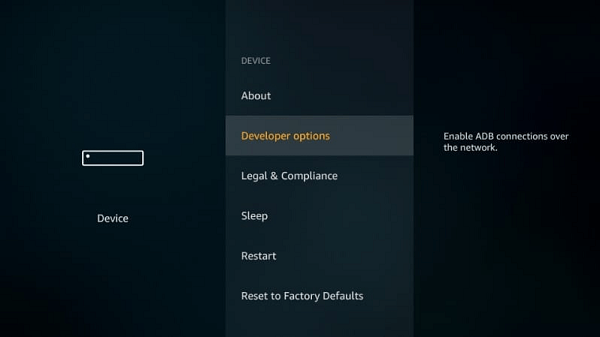 Click on 'Developer options'.
Click on 'Apps from Unknown Sources'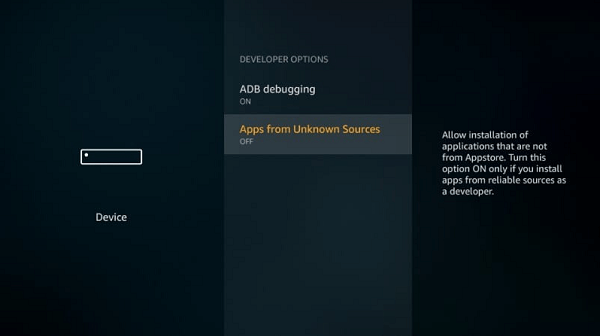 Click on the 'Turn On'
Note: VidMate is completely safe to install on FireStick so, don't worry while turning on this option. It won't cause any harm.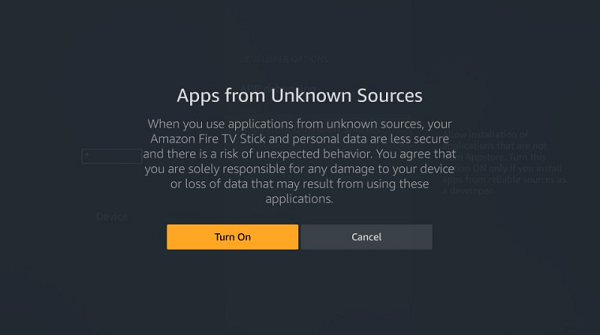 Now, go back to the home
Click on the search icon.
Type 'Downloader' in the search bar.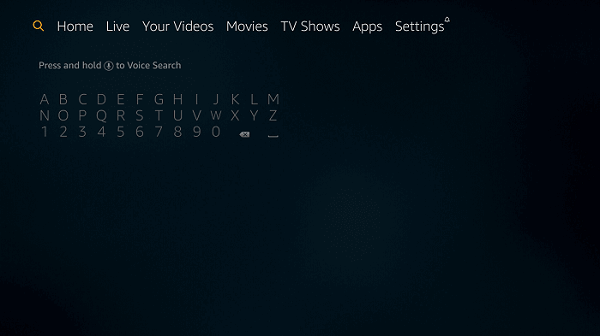 Select 'Downloader' from the search results.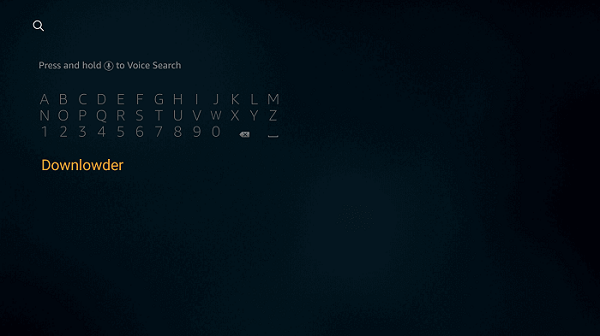 The 'Apps & Games' list will open.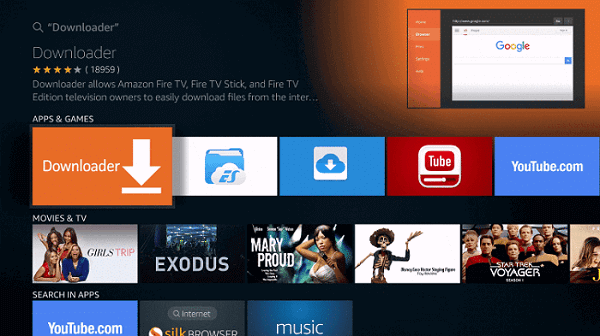 Click on the 'Downloader' tab.
Click on 'Download'.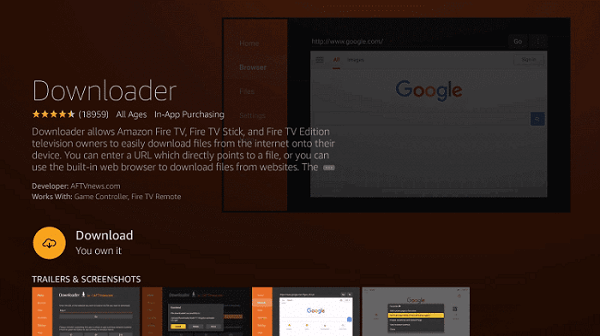 Download will start.
Installation will start after download ends.
Click on 'Open' after installation ends.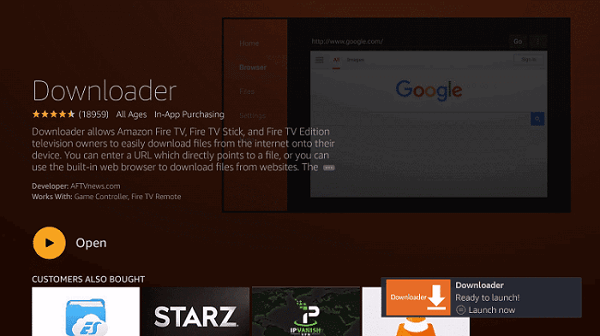 Downloader home page will open.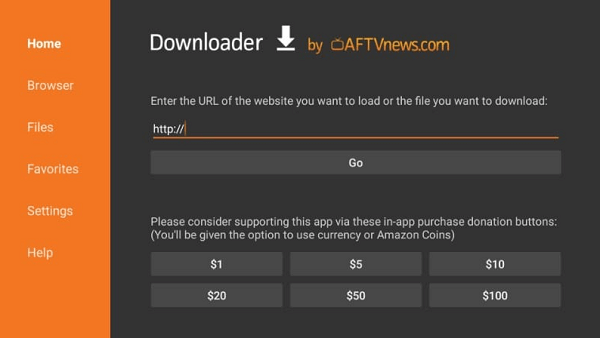 Enter the following URL https://cyberflix.info/vidmate in the bar.
Click on 'Go'.
The file download will begin.
Click on 'Next'.
Click on 'Install'.

How to Use VidMate on FireStick
Go to FireStick home screen.
Go to 'Your Apps & Channels'
Move the cursor to right of the list.
Click on the 'VidMate' tab.
If it isn't there, go to left of list.
Click on 'See All'.
Move to the end of the list.
Hover over 'VidMate' tab.
Press the 'Menu' button on the FireStick remote.
A menu will appear on the bottom right.
Click on 'Move'
Move and drop the app in the first row.
It will now appear on your home screen in 'Your Apps & Channels' list.
Launch the app.
Features of VidMate on FireStick
VidMate lets you stream and download videos for absolutely free.
VidMate has an easy and simple interface.
VidMate is compatible with many media players such as VLC Media Player and others.
VidMate lets you download several videos simultaneously. There is no limit on the no. of videos one can download.
VidMate lets you download videos in any of the following formats such as mp4, mp3, 4gp and AAC, depending on your preference.
There are also many options available when it comes to resolution. You can download in any resolution between 360p to 1080p or 4k.
All videos are available to stream in HD resolution to give users a high-end experience.
VidMate has different categories of videos to choose from such as movies, music videos, comedy videos, movie trailers etc. to choose from.
VidMate offers a personalised experience by tuning your feed according to your geographical region, preferred language and interests.
VidMate requires a storage space of around 100 MBs. Storage of less than 100 MBs may cause you to experience some lag or buffering issues.
VidMate offers an ad-free experience.
Alternatives of VidMate on FireStick
Alternatively, you can use the following apps to watch on-demand content from and stream live TV channels from all over the world including Indian TV channels and their programs.
Frequently Asked Questions
How much does VidMate cost?
VidMate is absolutely free to use. You can download and stream as many videos as you want for free.
Does VidMate support FireStick?
VidMate is not available for direct download on Amazon store but you can download the apk on your FireStick device and it works just as well.
Is VidMate ad-free?
Yes, VidMate provides an ad-free streaming experience to all users.
Is VitMate geo-restricted?
It is not geo-restricted but it is always a good idea to use a VPN especially if you want to watch content specific to a certain region for example, India.
Conclusion
VidMate is a very convenient app for those who need to watch content from many different sources. It not only lets you stream content but download it so you can watch it on-the-go whenever you want.
It is definitely a must-try app for those wanting to get Indian TV channels and programs on their TV.
So, install VidMate on FireStick now and let the fun begin!