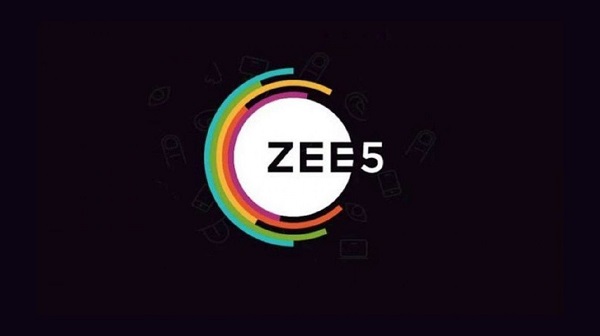 This is a step-by-step guide on how to watch Zee5 on FireStick and Fire TV outside India. 
Indian television and film industry is taking the world by storm and this time the storm has swept up FireStick users who are in for a long, enjoyable ride!
Zee Entertainment has been entertaining fans in and beyond Indian borders for decades now. ZEE5 is their latest streaming platform. Since its launch in 2018, it has already amassed 76+ million subscribers worldwide.
ZEE5 is a haven for users wanting to watch popular Indian TV shows and Bollywood movies. It contains a large library of on-demand TV shows and movies that one can stream for more than 100,000 hours.
2 Ways to Watch Zee5 on Firestick
Here in this guide, I have mentioned two methods to watch Zee5 on Firestick. These methods are:
If someone tries to access the Zee5 content outside its registered regions like India, the US, etc. There you will see an error like this: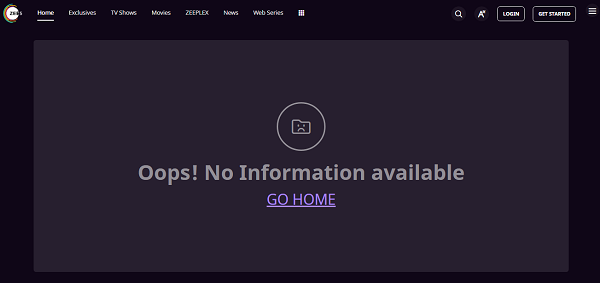 Since Zee5 is only available in India, the US, and some other regions, people outside these regions have trouble watching their favorite shows. For that, it is strictly advised that you use a VPN on your FireStick device.
Our Recommended VPN – ExpressVPN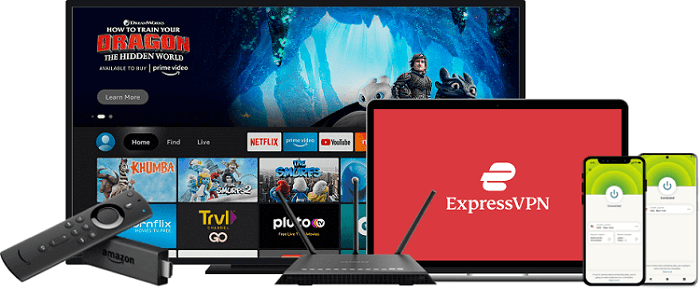 ExpressVPN is our recommended choice because it completely hides your IP address and keeps your online identity anonymous while you watch exclusive content on Zee5.
Get ExpressVPN today to enjoy 3 extra months free. It also offers a 30-day money-back guarantee policy that allows you to access all features risk-free for 30 days
Zee5 Subscription Plan
Zee5 is an Indian Premium streaming service that you can watch on Firestick. First of all, you need to purchase a plan that suits you best.
One more hack about it that is the plan in the US is more expensive than it is in India, so it will be beneficial that you first connect Indian Server by using ExpressVPN and then buy the service.
Subscription Plan for India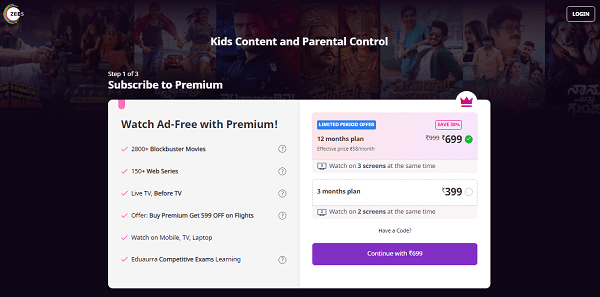 Subscription Plan For US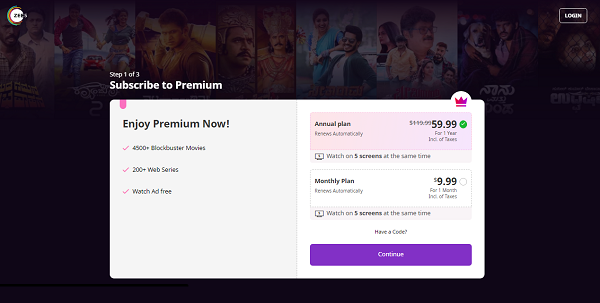 Watch Zee5 on Firestick using Silk Browser
This method involves the use of the internet browser and visiting the official Zee5 website to watch your favorite Movies and TV shows.
Just don't forget to use ExpressVPN to access the content of the service by connecting Indian server.
Follow the steps below:
Step 1: Open Firestick Home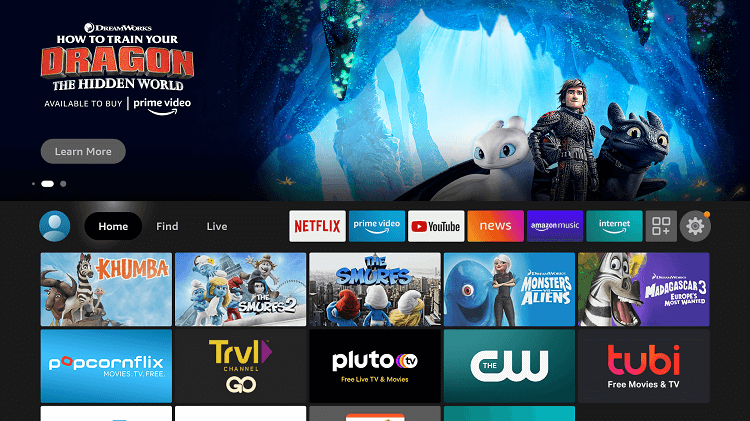 Step 2: Select the Find menu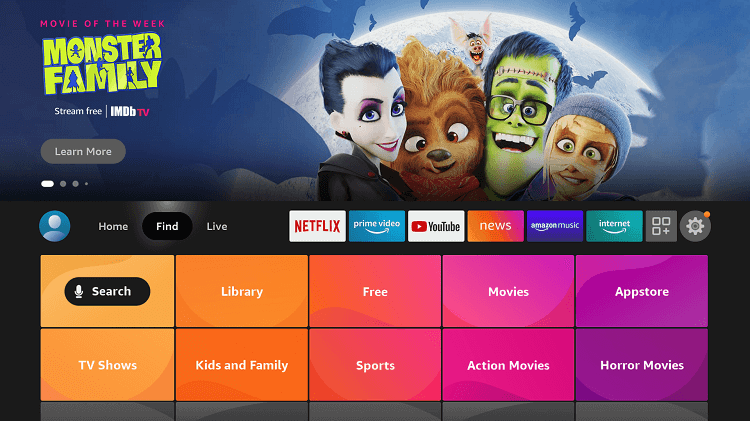 Step 3: Click on the Search option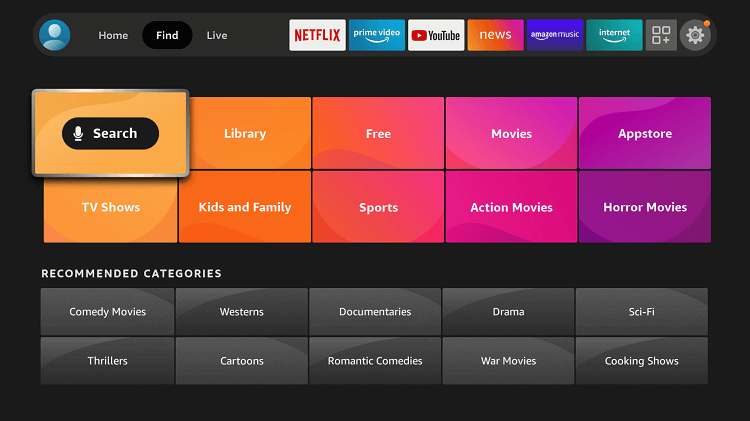 Step 4: Type "Internet Browser" and select it from the list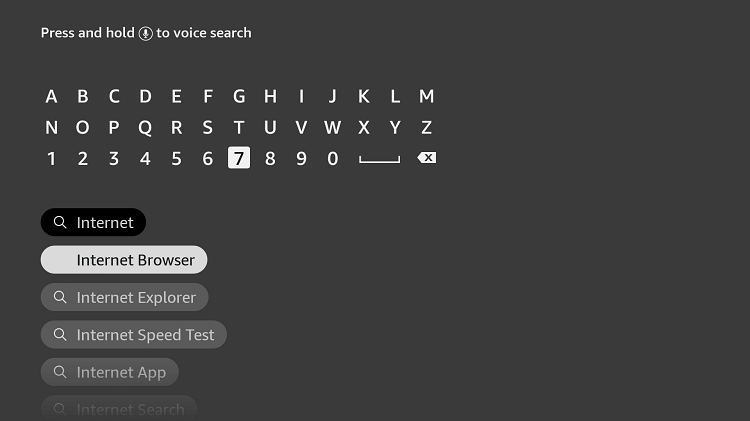 Step 5: Select the Internet icon when the below screen appears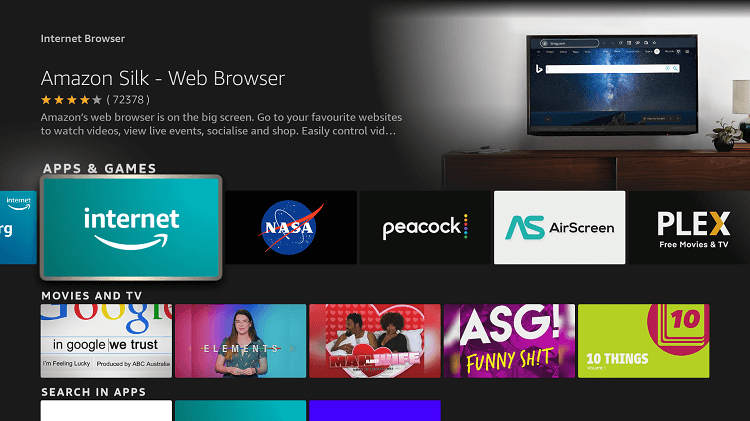 Step 6: Click on "Download" and wait for the app to install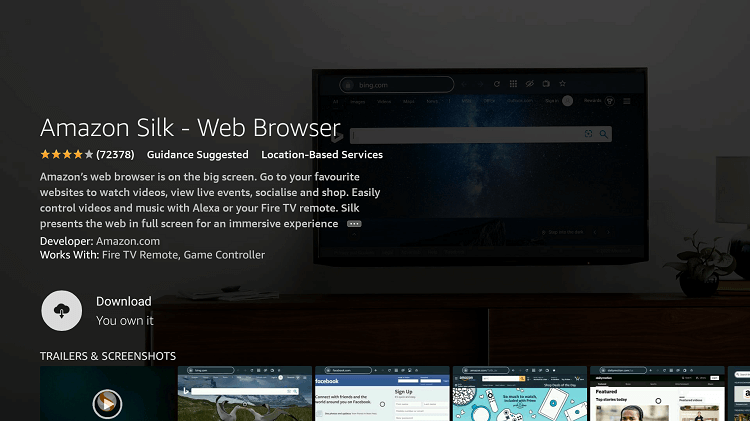 Step 7: Wait until the download is completed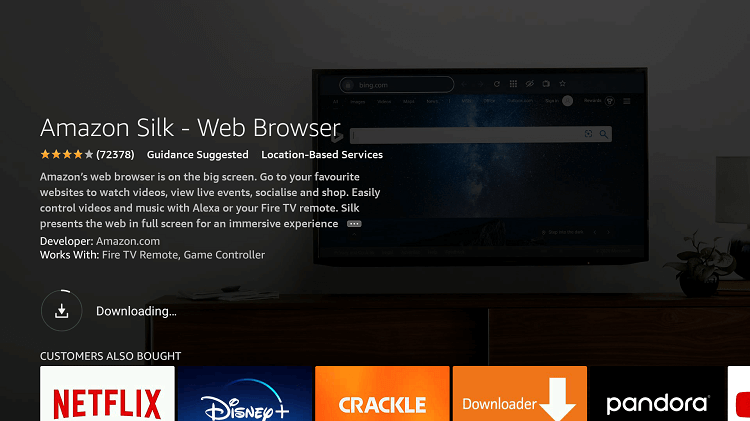 Step 8: Select Open to access the installed browser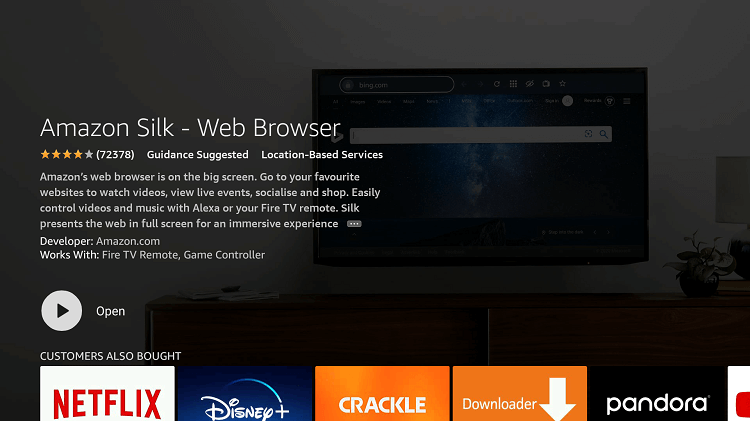 Step 9: Once the browser opens, click on Accept Terms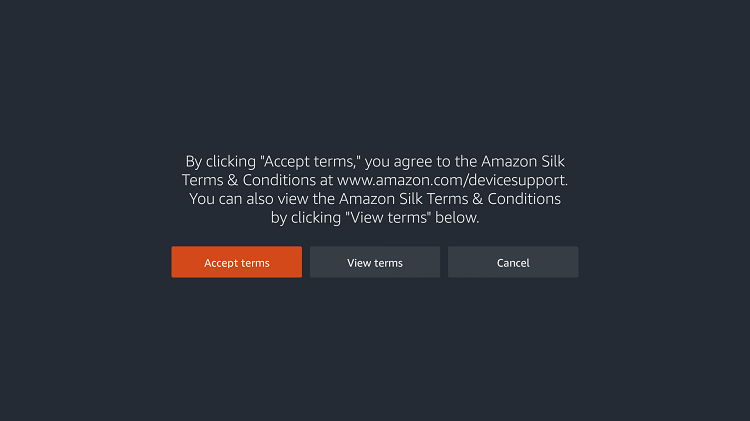 Step 10: By default, Bing.com tab would be open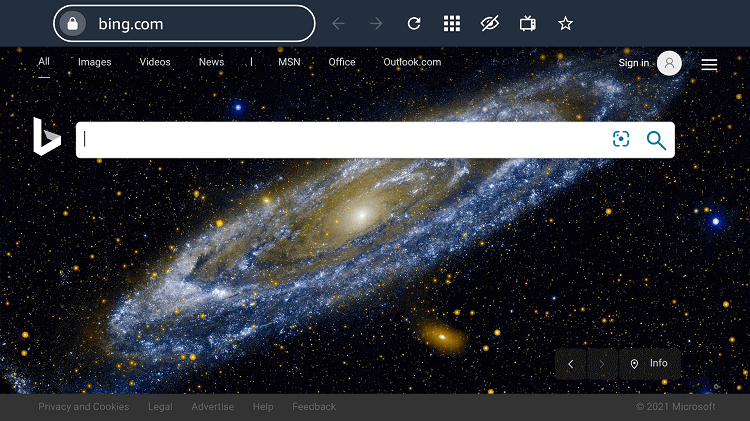 Step 11: Now enter https://www.zee5.com/ and click Go
Note: The referenced link is the official URL of this app/website. FIRESTICKHACKS does not own, operate, or re-sell any app, streaming site, or service and has no affiliation with its developers.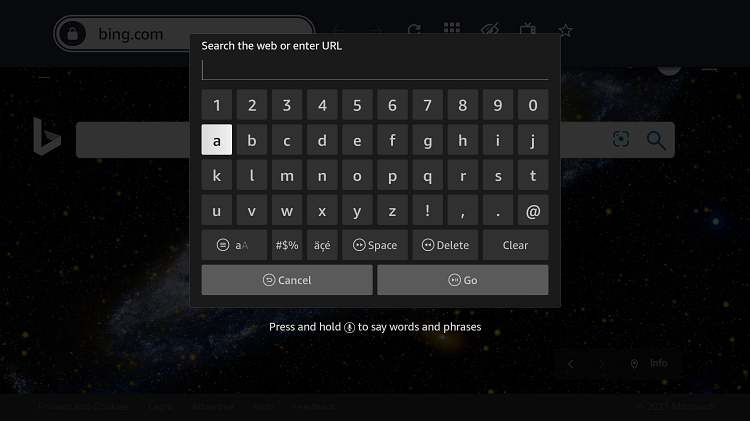 Step 12: This is the interface of the Official Zee5 Website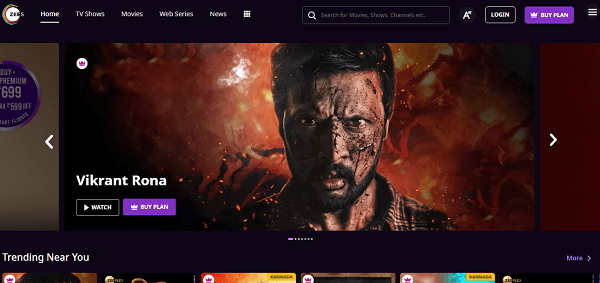 Sign In with the provided credentials of Zee5 and stream anything with just one click. Make sure to use ExpressVPN and connect Indian Server to avail of maximum access.
Watch Zee5 on FireStick using the Official App
The Zee5 Streaming App is easily available to install on Amazon App Store, you don't have to bother with sideloading the app.
Before you stream with this app, make sure to install and use ExpressVPN on FireStick and then connect to the Indian server. Once you do that, then start streaming.
Step 1: Register your account with Zee5 from their website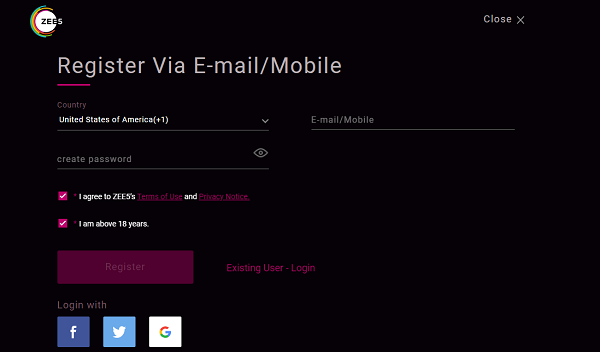 Step 2: Go to FireStick Home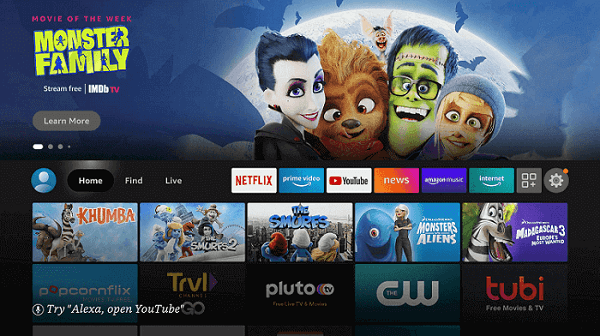 Step 3: Click on the Find tab and then Click on Search Icon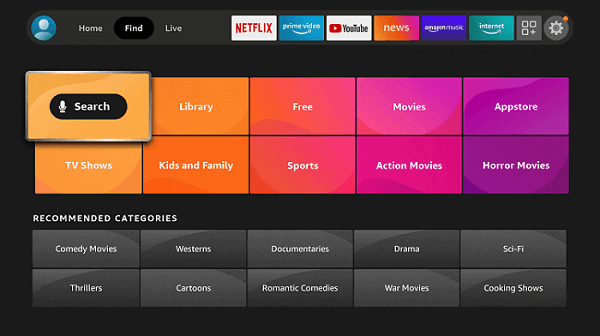 Step 4: Type 'ZEE 5' to search and click on it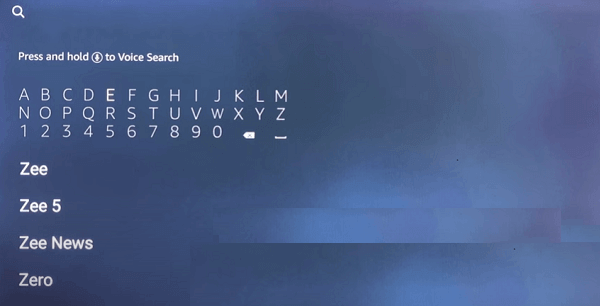 Step 5: Click on 'Get' to download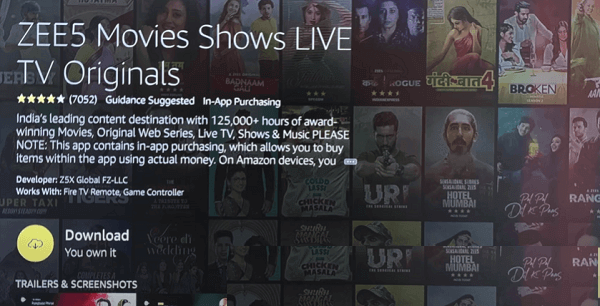 Step 6: Once the installation is completed, click Open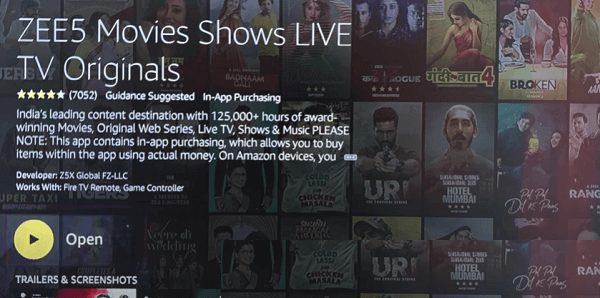 How to Use ZEE5 on FireStick
As I said earlier, to access Zee5 shows from outside India, you will need to install ExpressVPN on FireStick. Connect to an Indian server and start streaming Indian shows.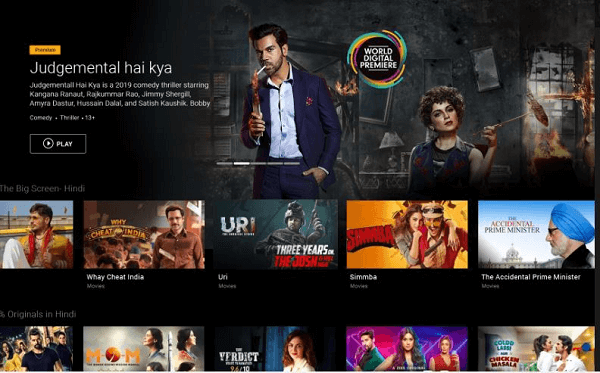 To open Zee5, press and hold Home Button for a few seconds
Now click on Apps
Choose zEE5 from the list and launch the app
Click on 'Login or Register
Now open the Zee5 website on your phone or laptop
Click on the 'Authenticate'
Enter the code appearing on your FireStick on your phone.
Click on the 'Continue'
Enjoy!
How to Use ExpressVPN with Zee5
1. First, subscribe to ExpressVPN and go to FireStick Home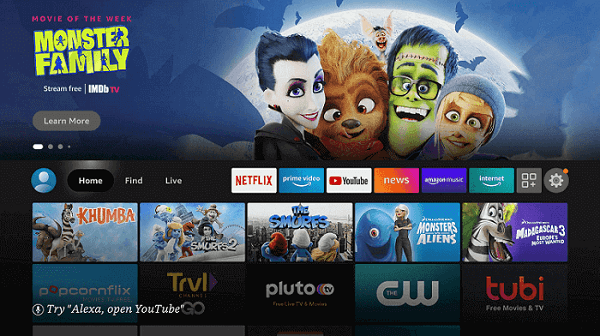 2. Click on the Find tab and then Click on Search Icon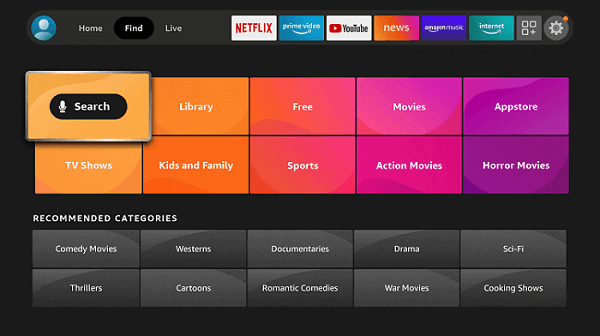 3. Type 'ExpressVPN' in the space given and click on it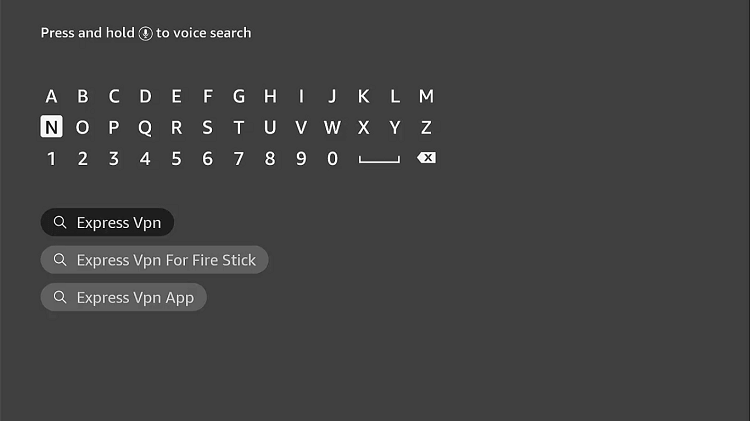 4. Select the ExpressVPN app from the list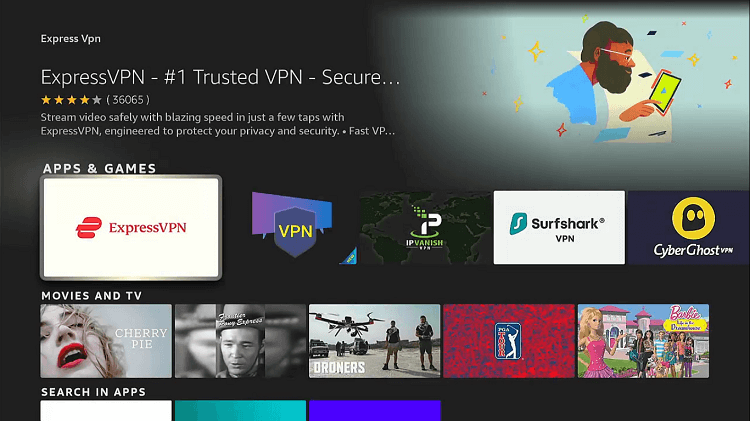 5. Click on 'Get' or 'Download' to start installing ExpressVPN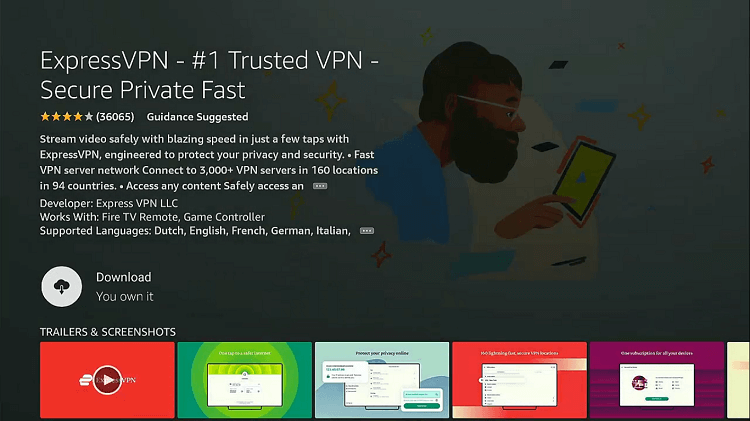 6. After the installation is completed, click Open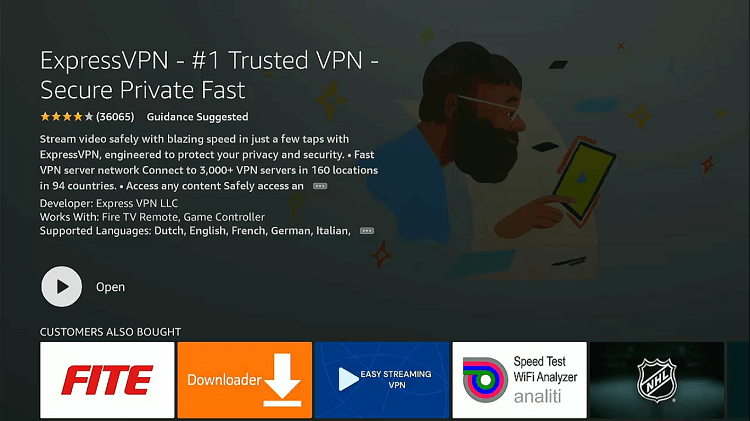 7. Enter Login details and connect to the Indian server and start streaming!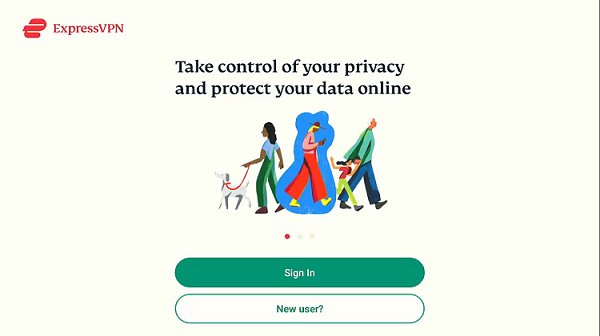 Features of ZEE5 on FireStick
It offers programs in 12 different languages which include English, Hindi/Urdu, Bengali, and Tamil among others.
All videos are available in HD quality.
You can download shows so you can watch them offline anytime you want.
Voice Remote users can use their voice to search for different content of their choice on the ZEE5 app.
They can also access a TV guide for live TV channels and set reminders so you are able to catch your favorite programs whenever they are on.
Viewers can choose any language from among the 11 languages that the app display is available for easy navigation and convenience.
For some popular live TV channels, the rerun channel feature is also available.
Is Zee5 Safe to Use?
Zee5 is a VOD streaming service in India and provides massive TV shows and movies of India with the license to stream and it is legal and safe.
It is a subscription-based service that charges some amount and provides you with legal and safe streaming of Hollywood movies and Indian TV Shows.
The only hatch is that the service is limited to INDIA, so use ExpressVPN and connect Indian server to bypass the restriction
Alternatives of ZEE5 on FireStick
The following apps may not let you watch on-demand Indian TV shows and movies but you'd be able to stream some Indian channels live on your Fire device.
Zee5 is listed as one of the best Fire Stick apps that you would want to install right away. Before you start streaming, make sure you have the best VPN for Fire TV Stick.
FAQs – Zee5
Is ZEE5 free?
Yes, some of the content on ZEE5 is free, however, for access to all the content on ZEE5, you would need a subscription to its premium version.
What can I watch on ZEE5?
ZEE5 offers over 100,000 hours of different content under on-demand and 90+ live TV channels. Apart from your favorite Indian shows and movies, ZEE5 also has its own original content.
It also lets you watch shows in 12 different languages such as English, Hindi, Bengali, Tamil, Punjabi, etc.
Can I watch ZEE5 on FireStick in the US?
Although, ZEE5 is available in more than 190 countries, unfortunately, it isn't available in the US and due to geo-restrictions, you wouldn't be able to watch ZEE5 in the US without a VPN connection.
Conclusion
ZEE5 on FireStick is something you can't miss out on if you're in love with the drama and grandeur that Indian TV shows and movies are known for.
With its countless content offerings and live TV channels, it offers a large world to lose yourself in.  The numerous features offer a quality streaming experience that feels premium and like home at the same time.
We hope this guide helps you cash in on this experience and journey we can't stop raving about!