DStv has been the entertainment choice of people in Sub-Sahara African countries especially South Africa since 1995. An acronym of Digital Satellite Television, DStv has more than 14 million subscribers.
DStv lets its fans watch over 200 TV radio channels which are extremely popular. You can also pay some extra bucks to be able to access Indian channels through your DStv package.
It is not possible for such a widely liked satellite TV service to not be available on people's favorite entertainment device globally. Since the DStv Now app is supported by Amazon devices, it is possible to watch DSTV on FireStick and this step-by-step guide will help you achieve just that!
Since our users' digital privacy is our utmost concern, we recommend using a VPN to mask your IP address from government and other surveillance agencies.
This is important because DStv may not be legally available outside of some specific African countries and watching it can land you in hot waters with legal authorities. Our most trusted VPN service is SurfShark which has unmatched features to protect its users.
How to Install DStvNow on FireStick
Before we install DStv Now app, we would be downloading some Google supporting apps without which it won't work. The steps below will guide you through all that needs to be done.
Click on 'Settings'on the very right of the menu bar on the top of your FireStick home screen.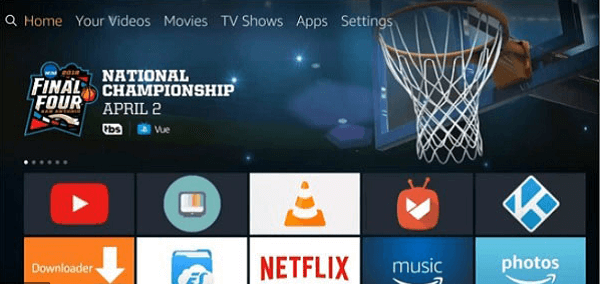 In the Settings menu, click on 'Device'. On some devices, it may be called 'My Fire TV'.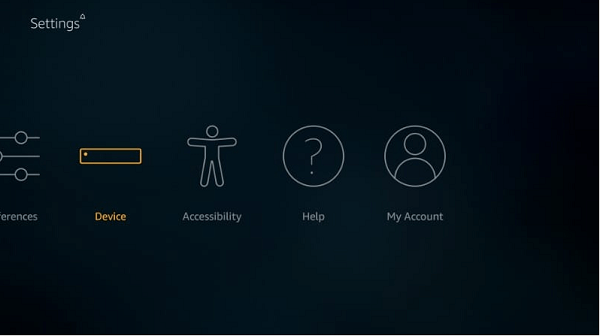 In the 'Device' menu on the next screen, click on 'Developer options'.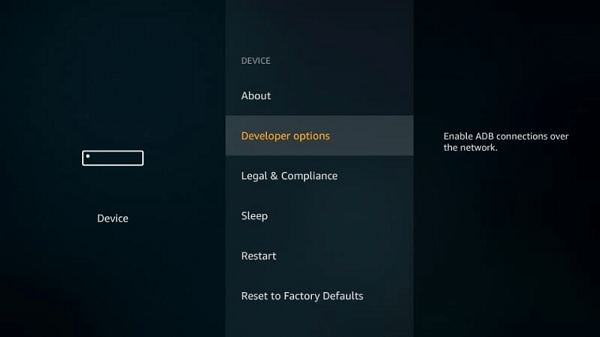 Click on 'Apps from Unknown Sources' option to turn it on.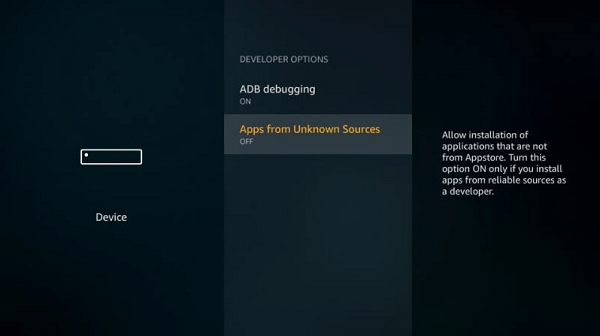 Click on the 'Turn On' DStv is safe to install on your device as it comes from a reliable source.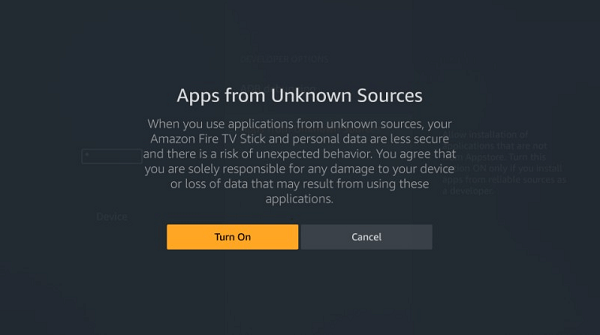 Now, go back to the home onyour device.
Click on the search icon on the left of the menu bar.
Type 'Downloader' in the search bar.
Select 'Downloader' from the search results.
On the next screen, click on the 'Downloader' tab in the 'Apps & Games' menu.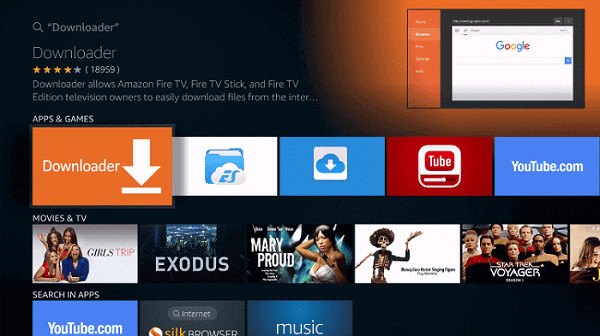 Click on 'Download'.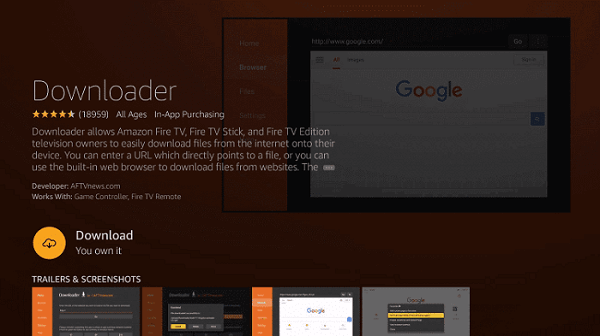 Download will start and once downloading process is complete, device will proceed to and complete installing the app.
After installation is complete, click on 'Open'.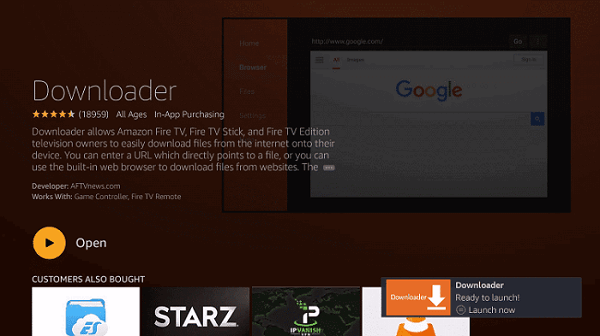 On Downloader home page, enter the following URLhttp://bit.ly/2bMbGEg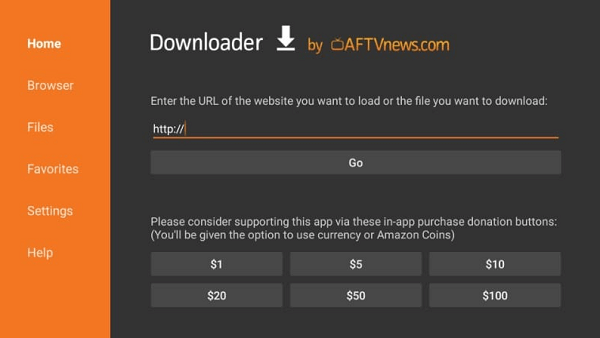 Click on 'Go'.
Click on 'Next'.
Click on 'Install'.
This will install the Google Account Manager on your FireStick device.
Repeat steps 14-17 to install the following on your device through their respective links:
Google Services Framework
Click on 'Open' to launch DStv app.
How to Use DStv Now on FireStick
Go to the following link: https://now.dstv.com/
Register for DStv and sign up for a Dstv subscription.
Login to DStv Now on your Fire device using your Connect ID.
Link your Connect ID to smartcard to access your subscription.
Use 'Live TV' tab to watch live TV channels.
Use 'Catch Up' tab to watch on-demand DStvshows.
And enjoy!
DStv Now on FireStick Features
If you have a DStv login, you can watch DStv content either through live TV channels or on-demand through Catch Up at no extra charge on a big display through your FireStick.
With a VPN, you can stream DStv live TV channels even if you're located outside of Africa.
Using the method in this guide, you can easily get DStv on your TV screen without the lengthy and inconvenient procedure of casting your DStv app to TV.
You can download your favorite shows and movies on your DStv Now and enjoy them offline on your TV whenever you want.
DStv Now on FireStick Alternatives
These alternatives have a comprehensive list of on-demand content including TV shows and movies that viewers can choose from.
Spectrum TV on FireStick
TVTap on FireStick
CyberFlix TV
FreeFlix HQ
Frequently Asked Questions
What is a Connect ID?
A Connect ID is your DStv profile that you can use to login to DStv Now on FireStick.
What DStv content can I watch on FireStick?
The live TV and audio channels and on-demand TV series, movies and documentaries from DStv channels users can access on their Amazon device depends on their subscription package.
Conclusion
DStv's digital satellite TV services have ruled over the hearts of millions of users not only in Africa but worldwide for the last two decades.
With their Fire devices, subscribers can now take their DStv experience to the next level by watching their favorite TV channels on their television screens.
We hope that this guide will help you enjoy DStv on FireStick and bring you the best of both worlds!