Helix TV apk is an IPTV app that enables you to stream online content from all over the world. It provides access to numerous satellite channels from UK, US and Canada. An IPTV app is such that it broadcasts TV channel material not from the downloaded content on the servers, but the content is aired directly through the servers onto channels contained in the app.
It comes with detailed plans of subscription that will also allow you to enjoy international channels. Moreover helix TV app contains a VOD feature that enables you to watch movies and TV programs.
Another attractive feature of Helix TV is that it comes with a Kodi add on, that makes it workable on great many devices such as Windows PC, Mac, IOS, Linux, Raspberry Pi and more.
However, download and installation of this app is not enough to get it going. You must first purchase a subscription plan to avail its attractive features. Subscription plans can be easily accessed and are available online on the following website: https://helixhosting.xyz/cart.php
Once bought, they can be used through any platform devices such as Firestick.
The purpose of this manual is to give you a set of precise no-nonsense guidelines, by following which you will find the process of downloading and installing Helix TV apk like taking a walk in the park. Pictures showing screenshots from actual downloading process have also been included to further streamline this method for you. Let us now begin.
1. From the homescreen of your device, click to open 'Settings' from the main menu.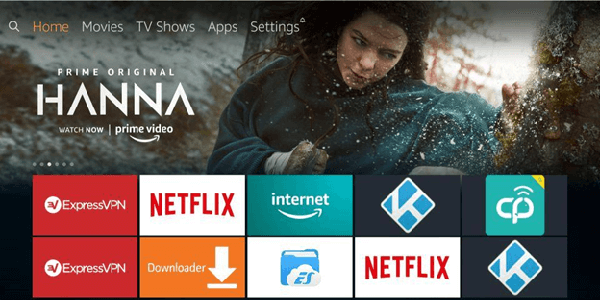 2. In settings, choose 'My Fire TV'. This option will be displayed as 'My Device' for those of you who are using an older version of Firestick.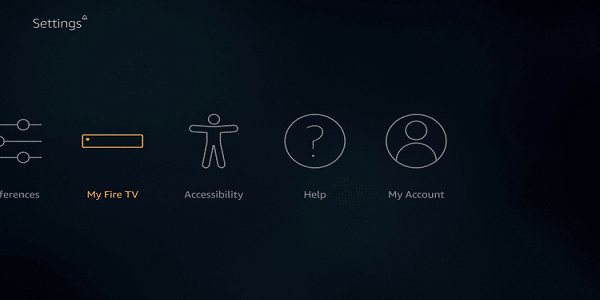 3. A list of options will be displayed to you. From this list, select 'Developer Options'.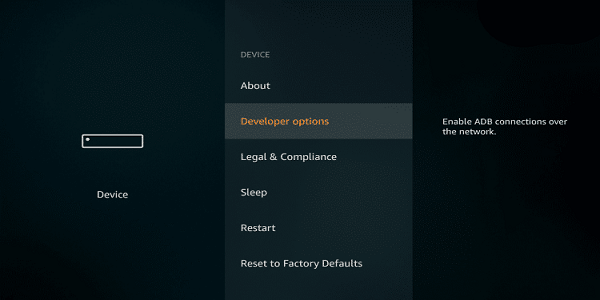 4. Click on 'Apps from Unknown Sources' if it is set as 'off'.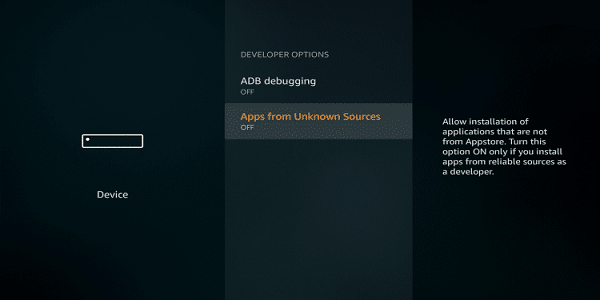 5. Since Helix TV apk is from a third-party source, you need to change the setting of 'Apps from Unknown Sources' by selecting 'Turn On'. Don't worry Helix TV apk is a safe and reliable app that will not harm your device.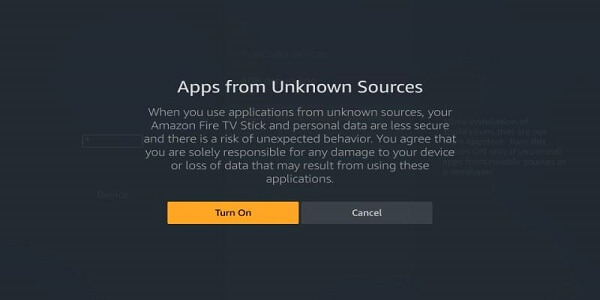 6. Return to your homescreen and hover over the search icon.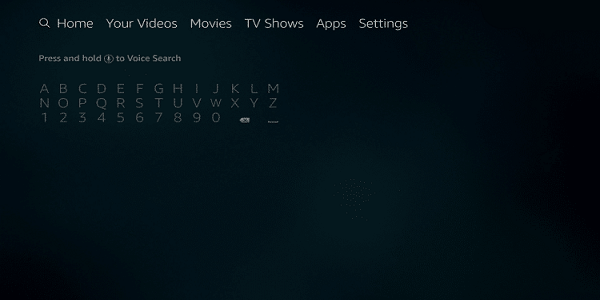 7. When the on-screen keyboard appears, type in 'Downloader', and select downloader from the list.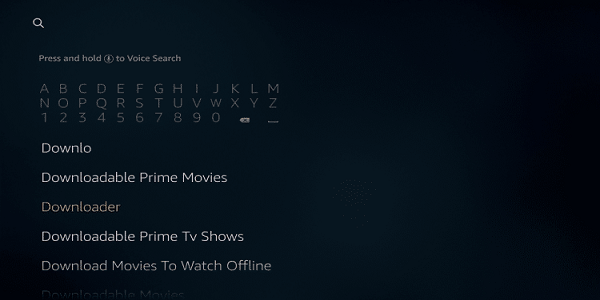 8. Select Downloader under 'Apps and Games' to open downloader.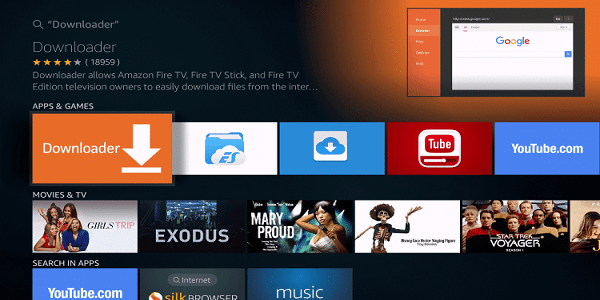 9. Click on download to commence the downloading.
10. Now click 'Open' to locate and download your desired Helix TV app.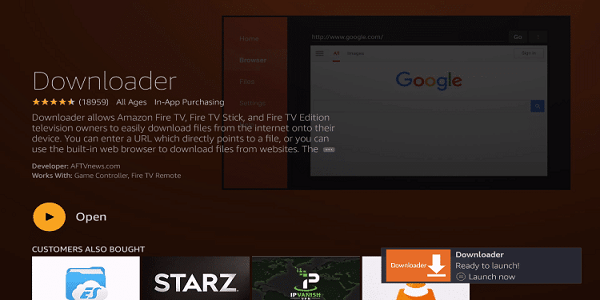 11. Your screen will now display the following message and ask for your permission for the downloader to have access to your media and files. Select 'Allow' to move on to the next step.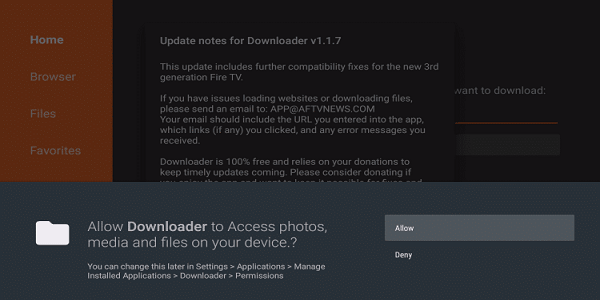 12. Allowing the downloader access to your media and files will lead you to the informative text as shown below. Select 'Ok' to continue to the next step.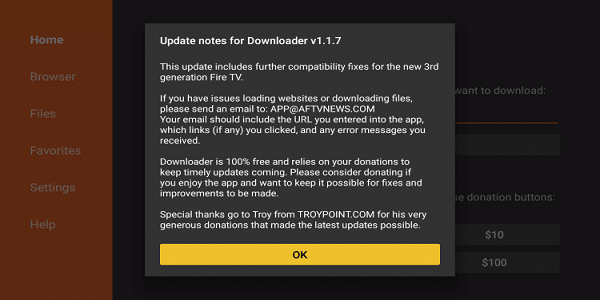 13. Once downloader is open, a dialogue box will be displayed to you as shown. Type in the following URL and select 'Go' to commence download.
URL: https:/firestickhacks.com/helixTVapk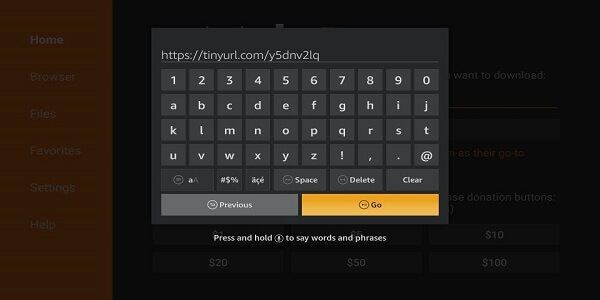 14. Wait while the app downloads. With a steady internet connection, it will not take long and the download will be completed within a few minutes.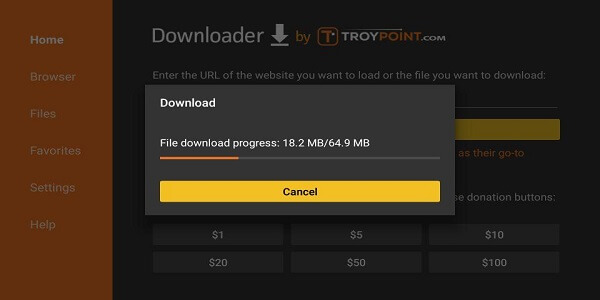 15. Click 'Install' to start installing this apk.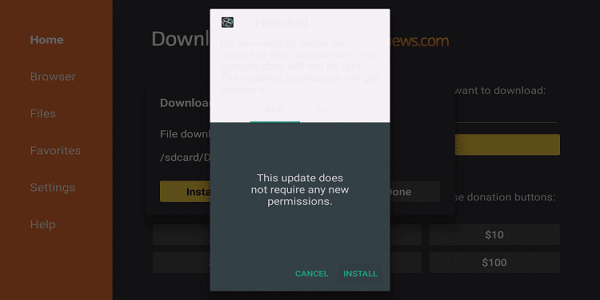 16. Now select 'Done' to end the installation process.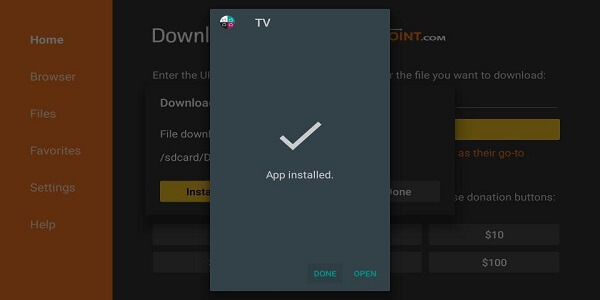 17. Next step involves deleting the file of the apk after it has been successfully installed. This will save the precious space on your device.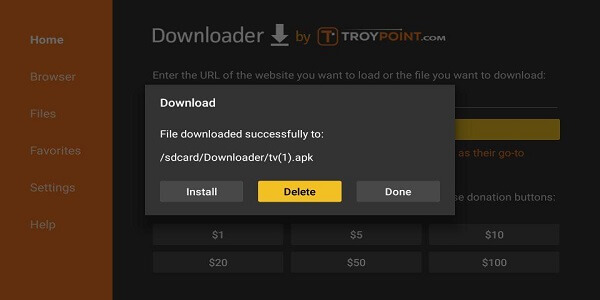 18. Click 'Delete' again to confirm deletion.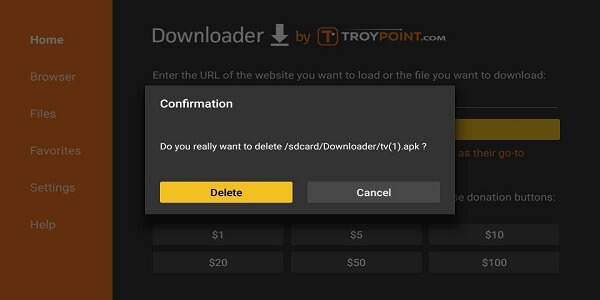 Congratulations! You have successfully installed Helix TV app on to your firestick device. All you need to do is purchase a subscription plan that is suitable to your liking and then you are free to watch your favorite TV shows and movies.