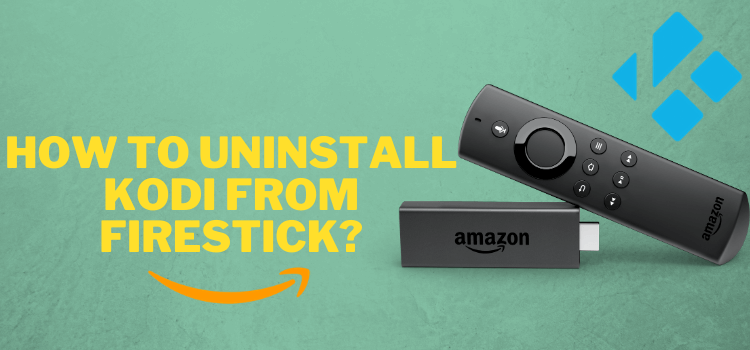 This is a step-by-step guide on how to uninstall Kodi on FireStick, Fire TV, and Fire TV Cube.
Kodi app is an incredible app to stream movies, TV shows, and Live TV. However, the app can sometimes be a problem.
It can slow down your entire FireStick device due to the space that it consumes or it can also invite malware onto your device since Kodi is open-source software.
The urge to uninstall Kodi also emerges when you want to update Kodi to the latest version available, for that uninstalling the previous version is necessary to install the latest one.
Moreover, the users might want to try out new apps and therefore would like to uninstall. Or in other cases, just the lack of use coming out of the app for the user can make him want to uninstall.
Whatever may be your reason, in that circumstance, deleting Kodi or uninstalling Kodi from your FireStick might be a good option.
How to Uninstall Kodi from FireStick
This article contains a step by step guide of two methods for uninstalling the Kodi app.
Method 1: Uninstalling Kodi through FireStick TV Settings
Step 1: Open Firestick Home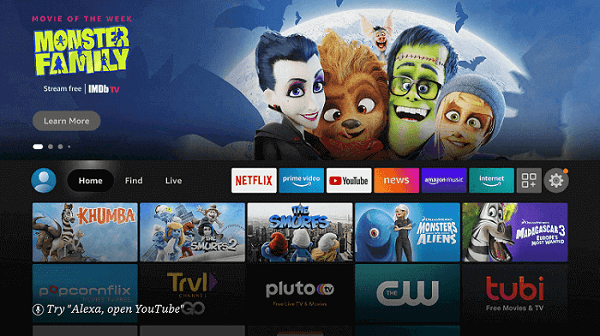 Step 2: Click on the Settings icon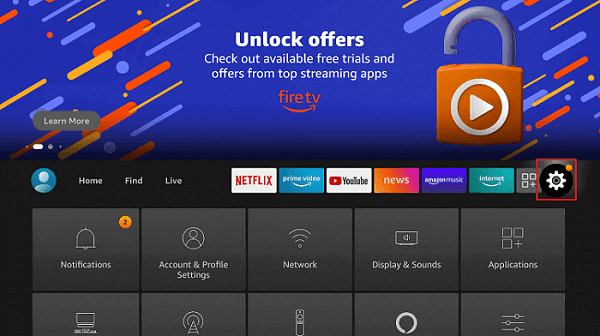 Step 3: Then select Applications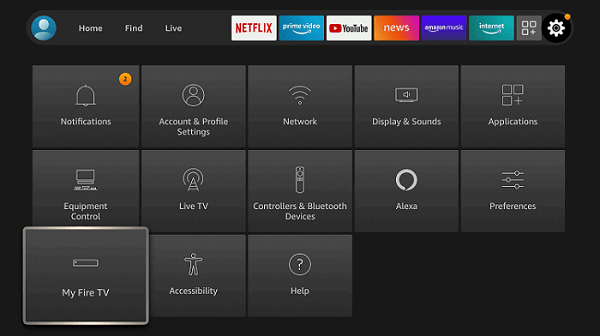 Step 4: Select Manage Installed Applications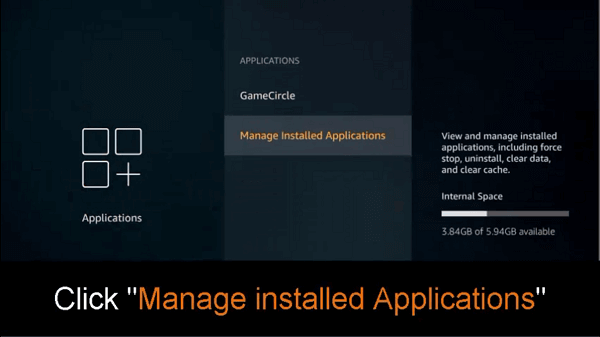 Step 5: Search for Kodi from the list and then open it by clicking on it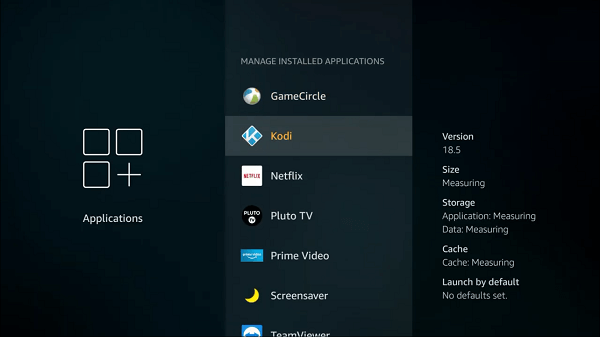 Step 6: Click on the Uninstall option by scrolling down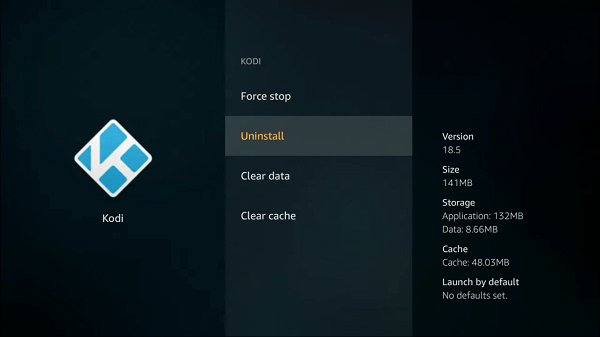 Step 6: Press Uninstall again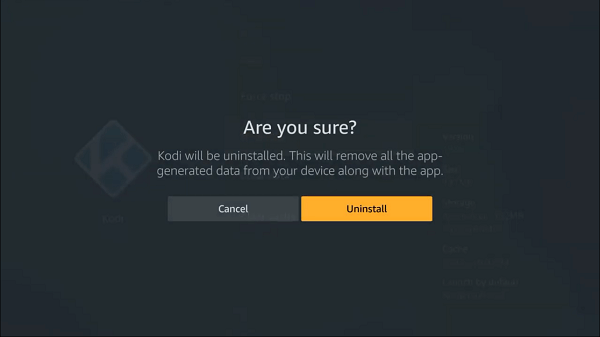 And you are done!
Method 2: Uninstalling Using App Options from FireStick
Step 1: In the settings tab, select Apps and Games. Then click See All
Step 2: Look for Kodi, click on the icon when you find it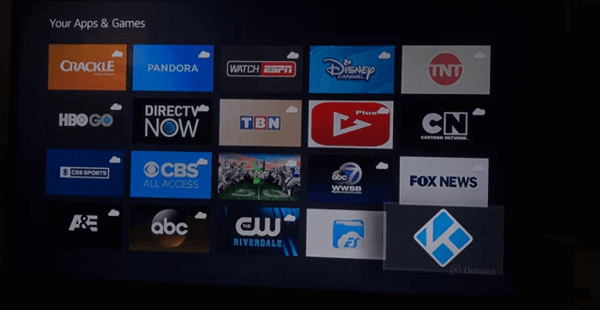 Step 3: Select Options, on the right side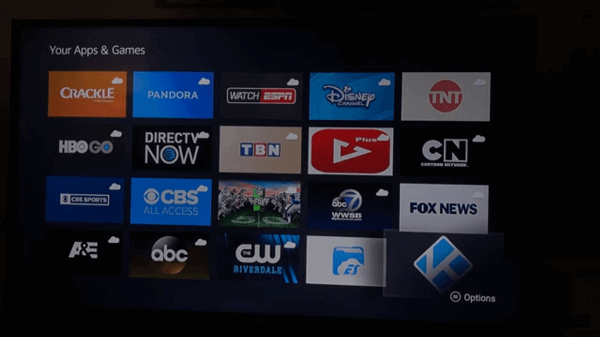 Step 4: Select Uninstall, after clicking the Options tab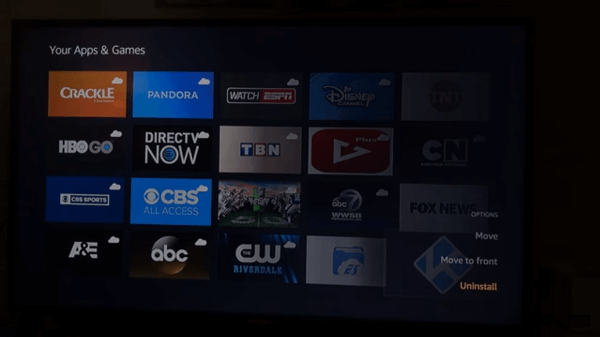 Step 5: If you are using ES File Explorer, the following message will pop up. Select Delete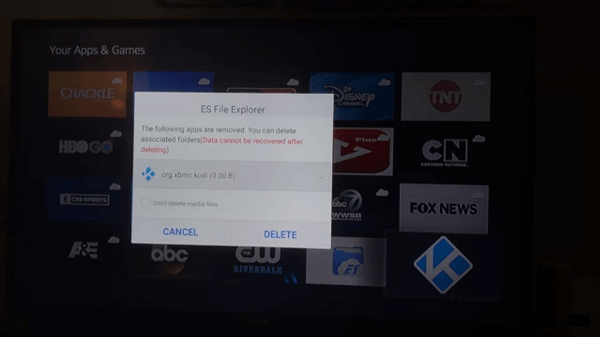 That is it! You have successfully learned how to uninstall Kodi from your FireStick using two different methods.
Kodi Alternatives
If you want to get rid of the Kodi app from your FireStick device, then you might want to try out these options for free Movies and TV Shows:
Since these are all free streaming apps, make sure you have a good VPN for FireStick installed on your device.
Conclusion
To wrap up the discussion, Kodi is an excellent app. That gives users a hassle-free streaming experience for streaming content on their FireStick TV.
But if it starts to trouble you, then it's time to uninstall the app and re-install it to keep it fresh. But once you start streaming on Kodi, you need a good VPN like ExpressVPN to be used in order to save yourself from legal troubles for just $6.67/month (i.e. 12 Months + 3 Months Free) Black Friday Deal.
The app can be uninstalled very easily if users choose to do so for any reason.