ShowBox is a free FireStick app that shows Movies, TV Shows, and Live Sports directly on your FireStick device. Many showbox users are not aware that showbox can be installed on FireStick which lets you download your favorite media content. By following our guide you will be able to install Showbox on FireStick which enables you to watch movies, TV shows on your TV using FireStick.
Before we begin, you need to connect your FireStick device to HDMI port of your HDTV. Also, if you happen to watch any other streaming content i.e. Latest Movies, TV Series, Live TV, Live Sports, and Kids Movies, you can get it from the best FireStick Channels. Amazon FireStick has Fire OS which supports Android apps that makes it easier for users to install many popular Android apps.
Watching free content over the internet is punishable by law. That is why we recommend using NordVPN that makes your original IP anonymous. Safe streaming with a VPN. 
Video Tutorial: Install ShowBox on FireStick
Installing Showbox on FireStick with Downloader App




Following are the steps that required to install ShowBox on FireStick with downloader
First go to Settings> System>Developer Options then turn on "ADB Debugging" and "Apps from Unknown resources"

Click on the Search icon and for "Downloader" app, and install the app if its not previously installed

Open the downloader app and enter the URL https://tinyurl.com/Showbox-updated-link  in the URL section , then click download

Now click on the "install" button to install ShowBox on FireStick
You're Done! This will get you to run ShowBox on FireStick.
Controlling ShowBox using Amazon Fire TV Remote




Before we start let us look at the basic problem that a user faces. After the installation of ShowBox you will not be able to navigate inside the app because Amazon Firestick only lets you scroll or move up and down. Due to this you can't select or click on any Movies or TV shows. But after hours of research we found a solution for this problem.
Mouse Toggle for FireTV needs to be installed on your firestick for solving this problem. You can download it for android or ios app version based on your smart phone. It costs around $2.99 or else you can download the latest cracked version anywhere from the internet.
Once you have downloaded and installed the mouseToggle app, follow the steps as mentioned below to make it work.
Open the Mouse Toggle app from your device.

Tap on the Menu on the left side of the screen
Now click on the Select Fire TV


The List of all available Fire TV will be displayed after searching.
Now just select Team's Fire TV stick.

After that click on the menu, then tap  Install Fire TV app
You can now upgrade or install Mouse Toggle on the Fire TV.
Next click on the send button and it will start connecting.
Now wait until the installation and transfer are complete.
Now just return back to firestick.
Verify that you have turned the button "ADB Debugging" ON for proper functioning.
Now open the app and turn "Enable the mouse service" ON.

You can also enable it in the device startup (highly recommended)
Ensure that the status at the bottom of the screen is "Started" or else it is stuck.
How to Activate it?
You can Double Tap on the Pause/Play button to enter Mouse Mode and Single Tap to enter Remote Mode.
How to Control it?
The up, Down, left , Right to move the mouse pointer
To do a mouse click, simply click on select
You can use the menu button to scroll up
You can use the Fast Forward Button to scroll down
Hold down the select and D-pad to drag or swipe.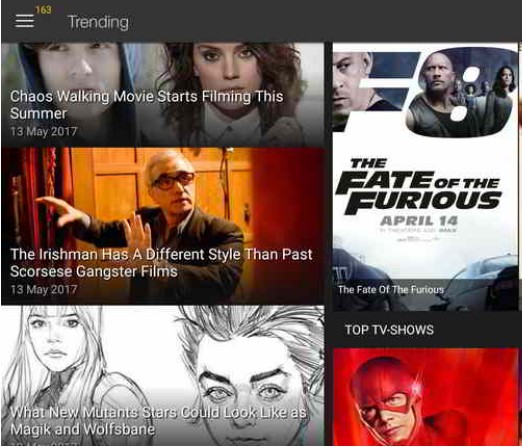 Now click on the Mouse toggle option as highlighted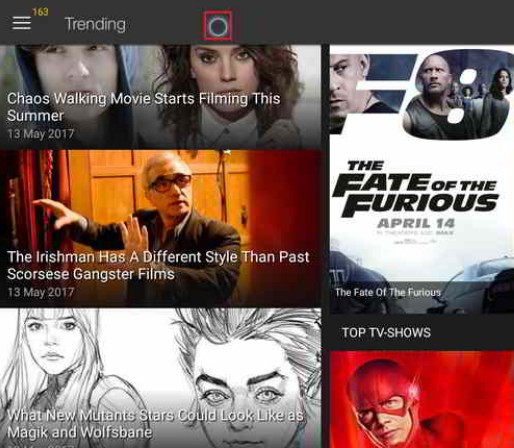 Once you are done installing ShowBox on FireStick, you are free to watch any media content you can find it on the app and enjoy streaming!
Installing Showbox on Firestick Without PC
Note: We Recommend to use Download method (given above) to install showbox on firestick because some times showbox creates some errors when try to install without PC
Connect Amazon FireStick to your TV
Go to FireStick Home Screen > Click on 'Settings' by moving to the right menu

Under the settings option > Select Device option

Now tap on Developers Option
Enable ADB debugging option. It will allow anyone on your network to install applications.
Also, we need to turn Enable Apps from unknown resources option which will let you install Showbox on FireStick

A warning message will appear that will prompt you not to download, but you need to click OK anyways. It prompts you with the error because it is a third-party app and is not available on Amazon Store.

Return to the ShowBox FireStick Main Menu and click on search available by navigating on the left side.

Look for 'Es File Explorer' in the Search icon

ES File Explorer app wil now be available below when you scroll down on your FireStick screen
Now just click install and open the application.
When you open ES File explorer Homepage, Select "Favorite" it is located in the left-side menu


Next click on the Add Button (Under the favorite option)
Now you will need to enter the Path and name in the Add to Favorite dialog box.

Paste the URL under Path menu https://tinyurl.com/fire-showbox and name the path as showbox. This is the ShowBox APK FireStick that needs to be installed. Then click on the Add button.
For downloading the official showbox app you need to visit the bookmark "showbox" listed under the favorite section.

Tap on "download" option > Now wait until the download finishes
Now go to the Download folder, then Tap on the Showbox FireStick app.
Click on the Install button.

Now wait for the installation to complete.
Click on open to enter showbox.

Once you open ShowBox on FireStick, you get to watch Movies, TV Shows, Live Sports for free. Hence, this is how you add ShowBox to FireStick
Final Words
We hope that we may have made this guide easier to understand so you can watch Free Movies and TV Shows on your FireStick device. This is the guide where you install ShowBox on FireStick and enjoy free streaming. Also, you can install showbox on other devices including SMART TV, Android Box, PC, IPhone , Ps4, Roku and many more. The guide presented above mentions two methods to install ShowBox app. The first method is without a PC method, while the second method involves the Downloader and ES File Explorer method.