You must have heard of great many apps like IPTV that help you stream live TV channels' content on your android devices. Redbox TV APK is one such app but much better. It lets you stream live channels not only from UK, US and Canada, but India as well. It is also relatively cheaper than other IPTV apps.
It comes with many traditional benefits that include it being a happy solution to cord-cutters who no longer enjoy endless wires connected to their TVs, and its suitability for use on portable devices such as mobile phones and tablets. Apart from those it has the advantage of being a light weight app that takes up very little space on your device. This doesn't mean it that it doesn't function well. On the contrary it leaves space for other apps and being puny itself ensures high-speed live streaming.
All you now need is to download and install it on your firestick device, plug it into an HDMI port on your TV and sit back to get mesmerized by the benefits of a Smart TV containing a long line of TV channels with top-notch quality of live streaming.
It should be noted that Redbox TV apk is a third-party app and is not available on Amazon playstore. Hence we will first need to ready your device for download from external sources. Being from a third-party does not make this app dangerous. It's installation onto your device will not cause any harm or damage to it.
How to install this amazing apk onto your device? Well the purpose of this article is to answer just that! Here we will provide you with a step-to-step guidelines, complete with pictures from the actual procedure, for how to download and install Redbox TV app onto your Firestick device. Below is a list of very precise instructions. Let us now begin.
1. On the homescreen of your device, hover over to the top and select Settings from the main menu.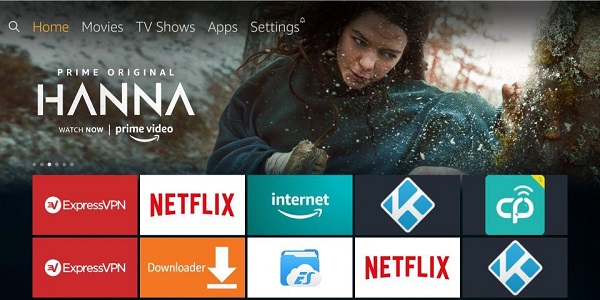 2. Now scroll over to My Fire TV within settings to open it. This option might be displayed as My Device, in case you own an older version of firestick.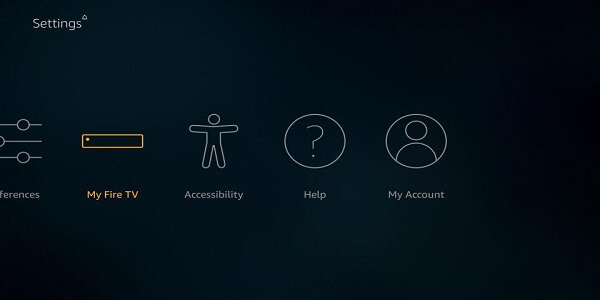 3. Select 'Developer Options' from the list displayed to you.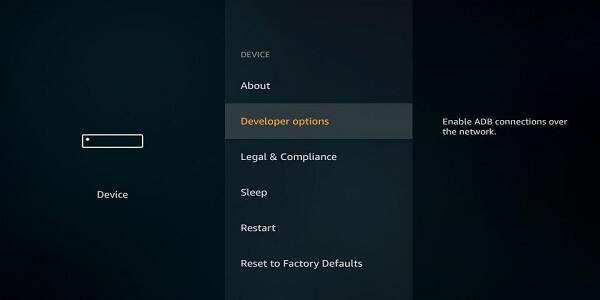 4. As mentioned before, Redbox is a third-party app and in order to install it we must switch on this setting of apps from external sources. Select 'Turn On'.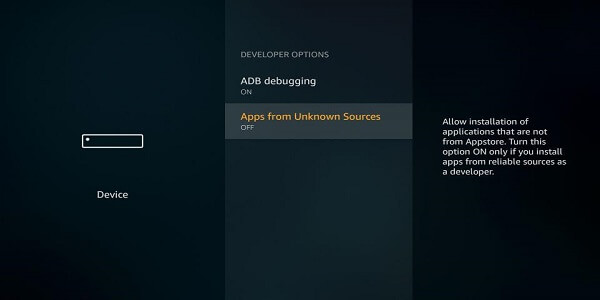 5. When the following warning appears, click 'Turn On' to continue to the next step. It is reminded that Redbox TV apk is a safe and reliable app and will not cause any damage or harm to your device.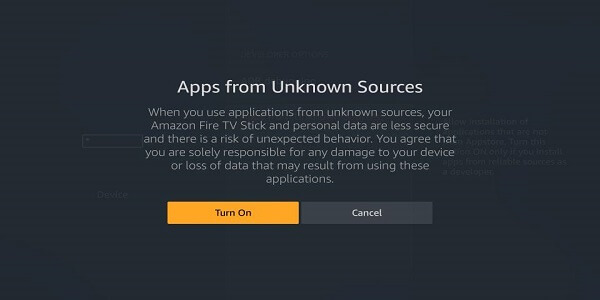 6. Return to your homescreen and hover over the search icon till the image below appears.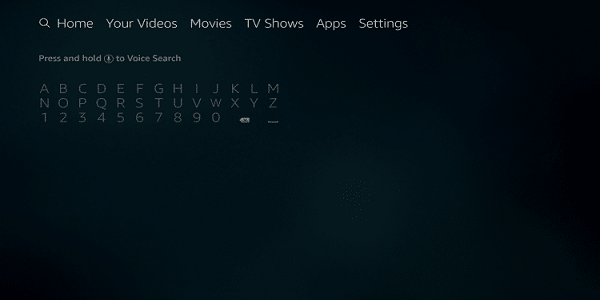 7. When the on-screen keyboard appears, type in downloader and then select it from the drop down list that appears.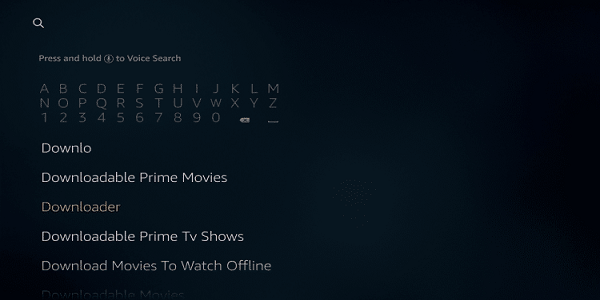 8. Select the 'Downloader' app that comes under apps and other games.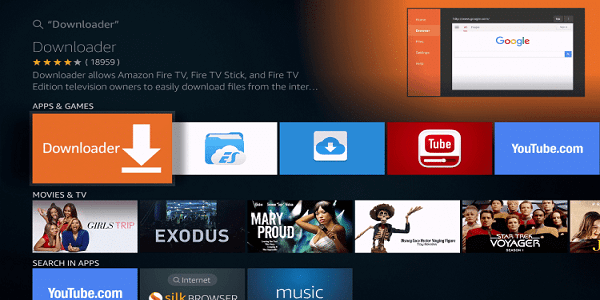 9. Click on 'Download' to download it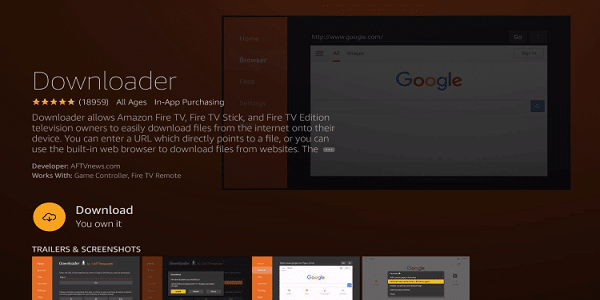 10. Select 'Open' to use it to download Redbox apk.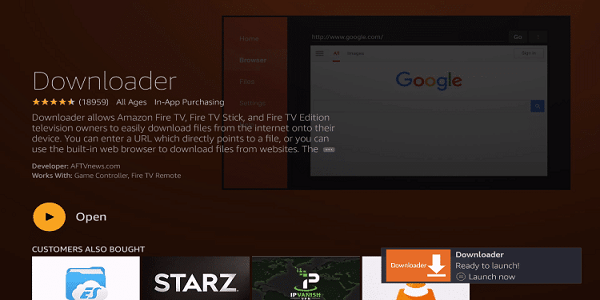 11. Opening the downloader will cause it to ask for permission to access media and other files. Click Allow to continue.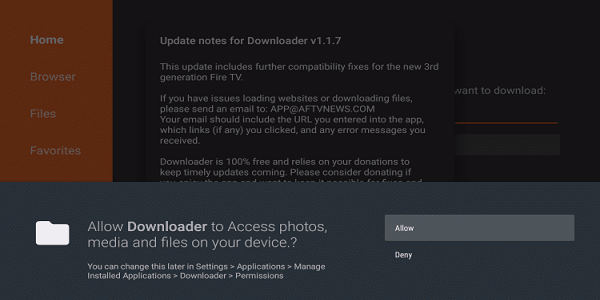 12. The following message will appear on your screen. Select "Ok" to continue.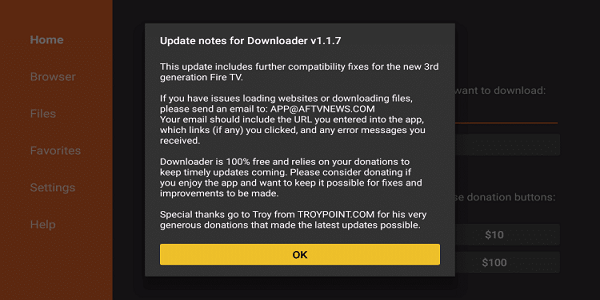 13. In downloader, go to homepage and select settings from the left bar. Here make sure to check Enable JavaScript, if it already isn't checked.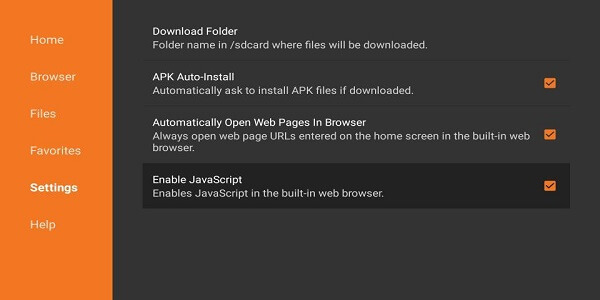 14. Go back to home on the downloader app to see the image below.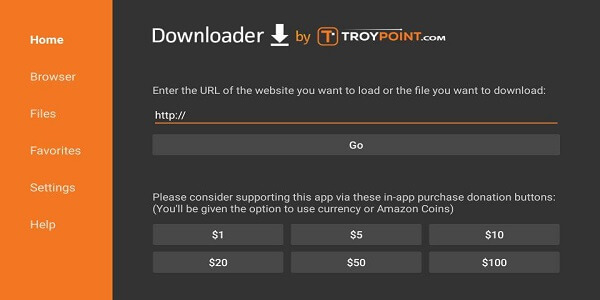 15. In the space for the URL, type in the following URL and then click Go.
URL: https://redboxtv.xyz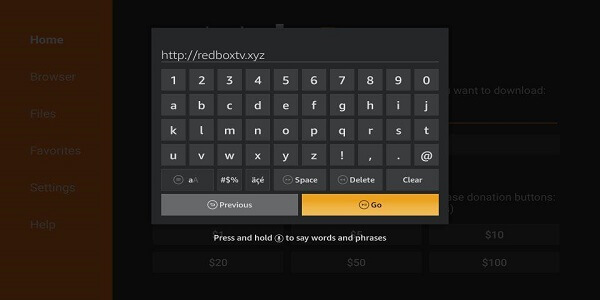 16. Wait while the new page loads. You have been directed to the browsing page of the downloader. Once the page has loaded, scroll down to select 'Download for Android'.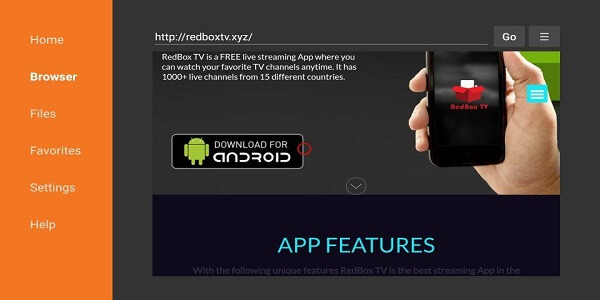 17. The download will now have started. Wait for the app to download completely. Don't worry it will only take a few minutes.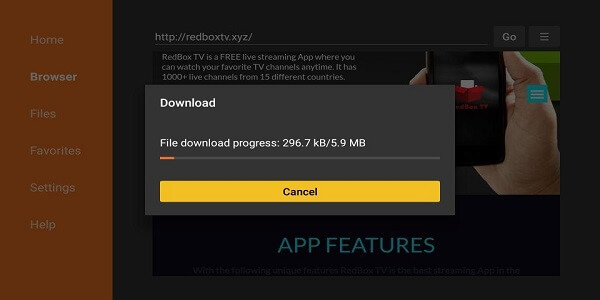 18. When the download has ended, click 'Install' to begin installation.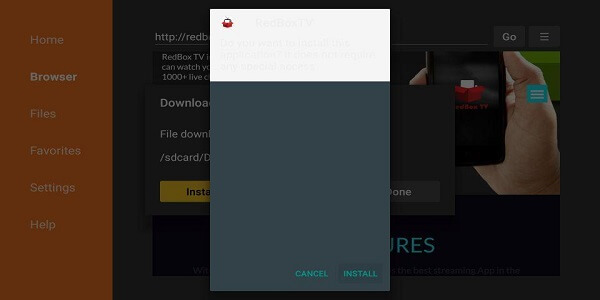 19. Now wait patiently, as the app installs.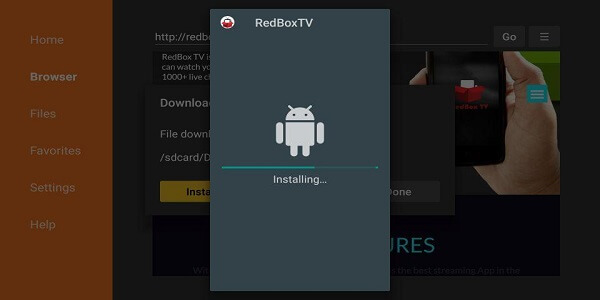 20. Select 'Done' to first delete the file. By selecting open you can run the app directly. But we will do that later.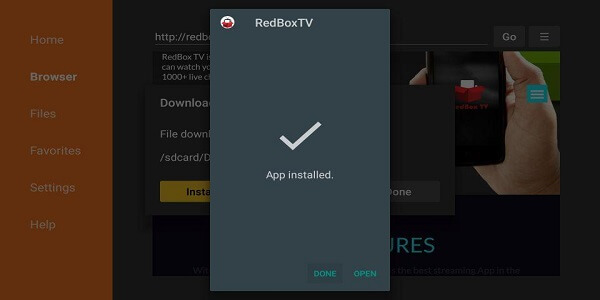 21. Click 'Delete' to remove the file and save up space on your device.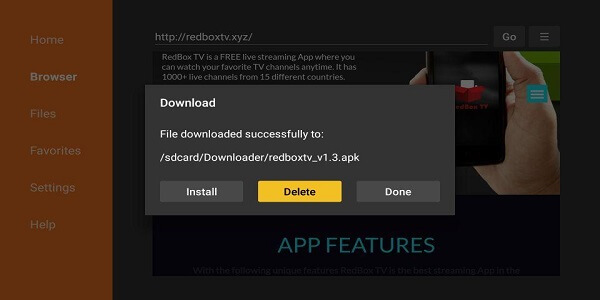 22. To confirm to delete, click 'Delete' again.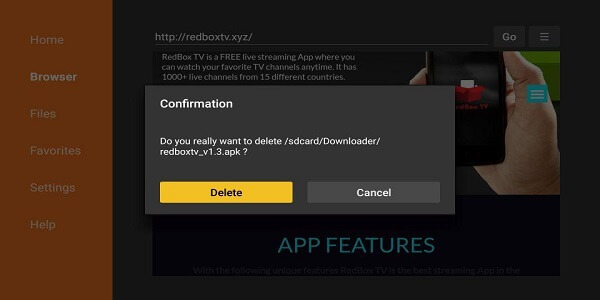 Redbox TV apk has been successfully installed onto your firestick device. Please note that since you will be watching free content, it might create and cause copyright problems for you. But these can be easily avoided by using a VPN software. So make sure you turn on VPN whenever using Redbox TV apk.