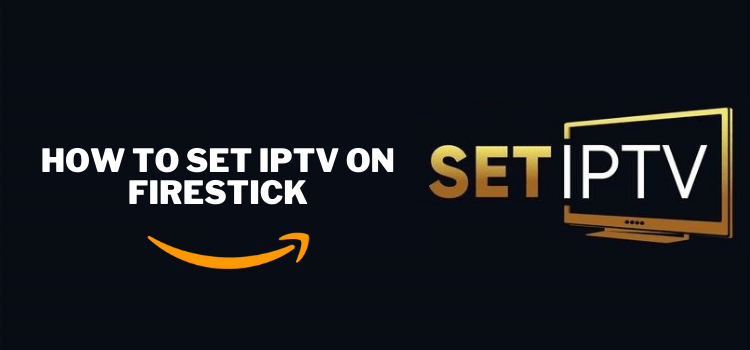 Update: Set IPTV does not work anymore as it has been shut down for unknown reasons. You might want to try Smart IPTV as its alternative or Leave your email so we can send you the solution ASAP when this App is up and running.
Submit your email:
This is a step-by-step guide on how to install Set IPTV on Firestick, Fire TV, and Fire TV Cube.
Being cordless means being at the mercy of the device you're getting installed, but it does not mean that you can not sneak your way in for additional options.
Set IPTV is an IPTV service app that broadcasts content directly from the satellite transmissions, unlike the other live TVs that load digital content from online servers.
Set IPTV connection has the largest number of channels available for live streaming, so this is the connection you need to purchase along with installing the IPTV on Firestick and you're covered for most of the live channels.
With that being said, to access all of the channels hosted by Set IPTV from around the world, it is strictly advised that you use a VPN on your FireStick device.
Our Recommended VPN – ExpressVPN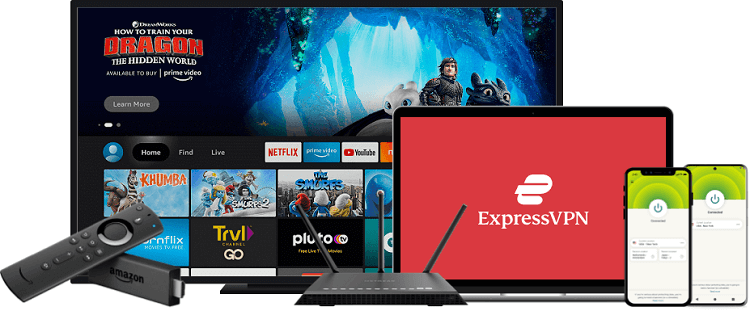 ExpressVPN is our recommended choice because it completely hides your IP address and keeps your online identity anonymous while you Streaming Live Channels on SeeIPTV.
Get ExpressVPN today to enjoy 3 extra months free. It also offers a 30-day money-back guarantee policy that allows you to access all features risk-free for 30 days
Why do you need IPTV?
IPTV stands for Internet Portal Television, which lets you broadcast live content on your TV via the internet, so you won't be needing any cable or satellite dish.
You can watch live shows anywhere, anytime as long as you have a stable internet connection, a device that supports IPTV, and a connection like the Set TV.
Now the Set IPTV has geo-restrictions and it might not work in your region therefore, before running the app you will need a VPN such as ExpressVPN to access the live streaming service.
It hides your IP address and lets you connect to another country's server (e.g. US). This allows you to stream Set IPTV or browse the internet from the US.
How to Sign-up for Set TV IPTV
Before installing Set IPTV on Amazon Fire TV Stick you need to set up an account to avail of their services. Follow the few simple steps below:
Step 1: Visit the Set TV website and click on "Order Now" on the home page
Step 2: You will be navigated to a page to Select your Plan either free or the paid Premium plan for which credentials will be needed
Step 3: Next you will Sign-up and Register to set up your account
Step 4: Once you're signed up, you can log in to your account by clicking on the My Account option on the top-right of the home page
Now, you are all set to move on and install the Set TV IPTV on your Firestick device.
How to Install Set TV IPTV on Fire TV Stick
Before you follow these steps, make sure you install and use ExpressVPN on Firestick. As said earlier, it keeps your original IP protected and makes IPTV accessible in your country.
Now follow these steps:
Step 1: Open Firestick Home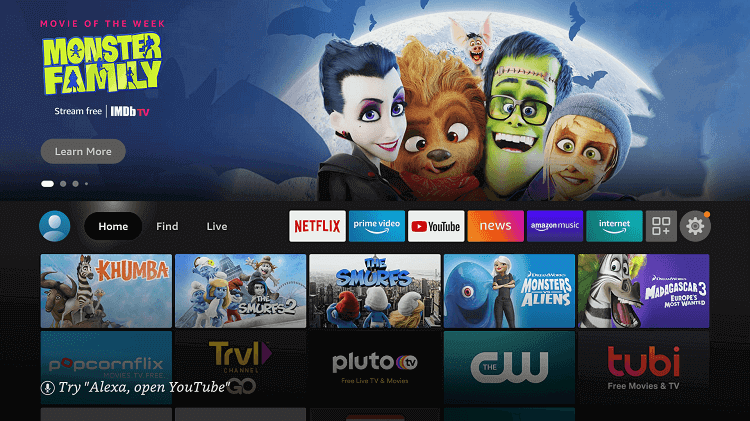 Step 2: Click on the Settings icon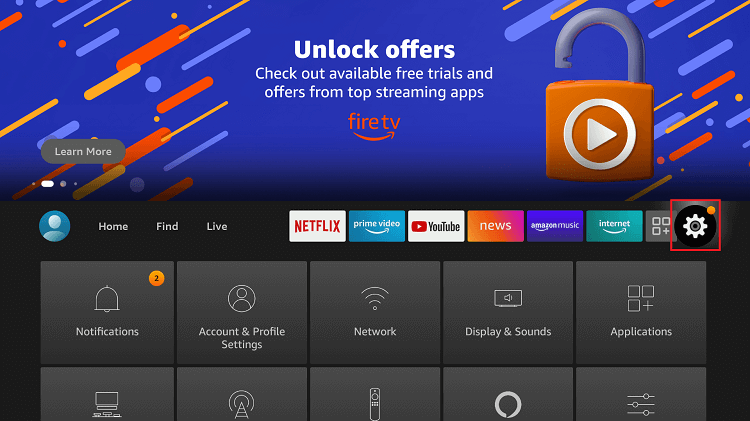 Step 3: Select My Fire TV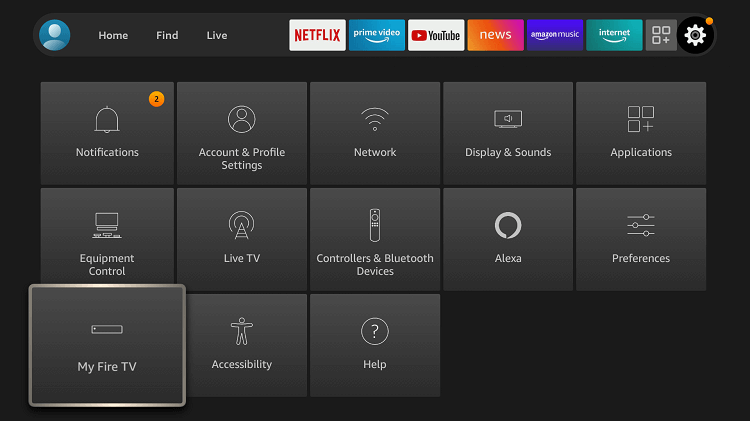 Step 4: Choose Developer Options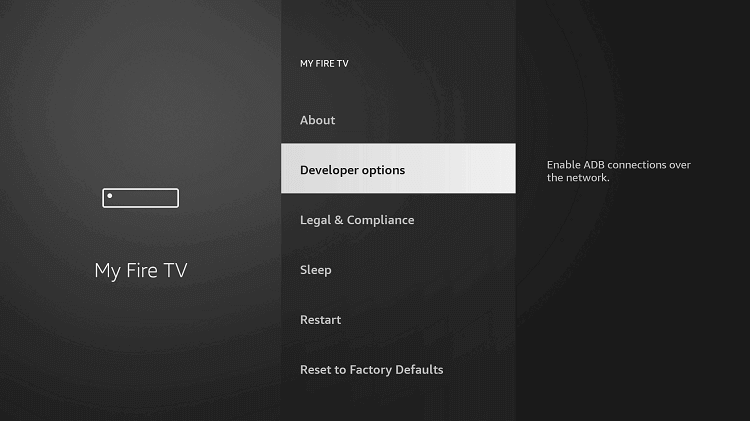 Step 5: Click on Apps from Unknown Sources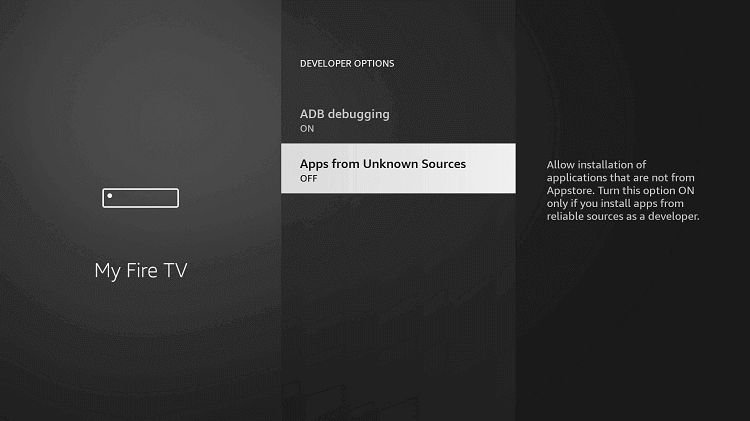 Step 6: Click on Turn On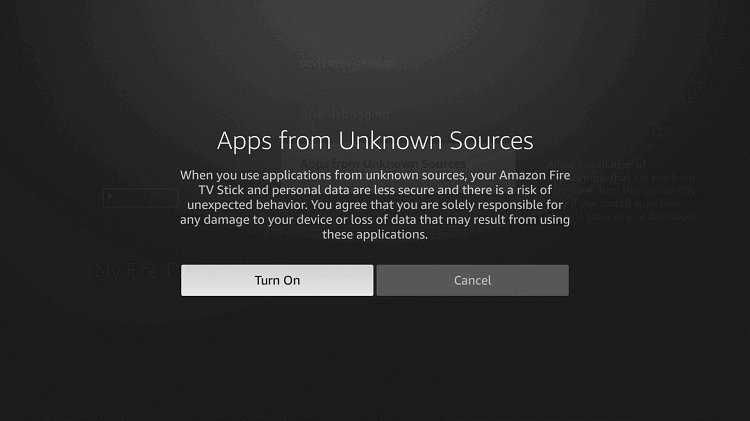 Step 7: Navigate back to the home page and select the Find menu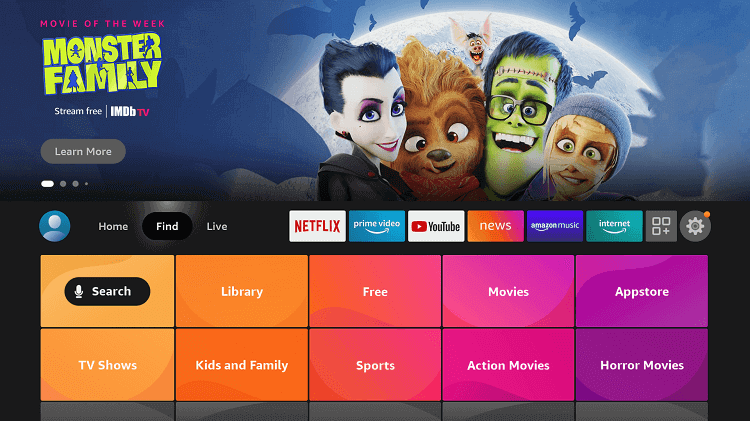 Step 8: Click on the Search option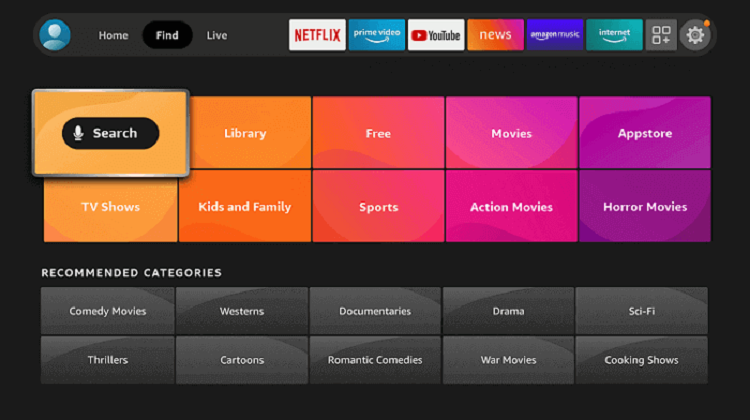 Step 9: Type "Downloader" and select it from the list
Step 10: Select the Downloader icon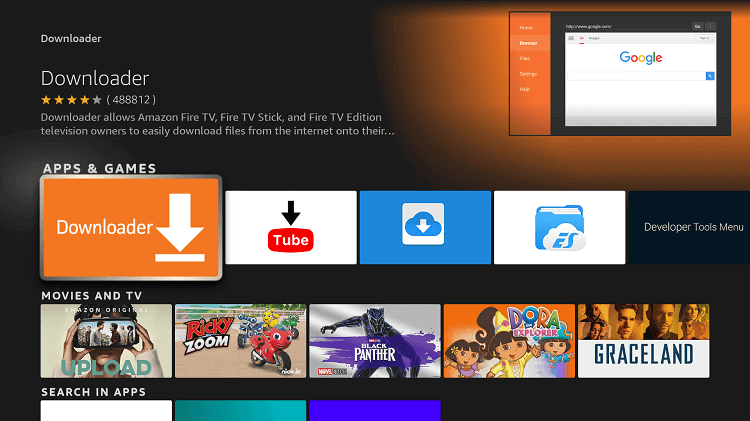 Step 11: Click on "Download" and wait for the app to install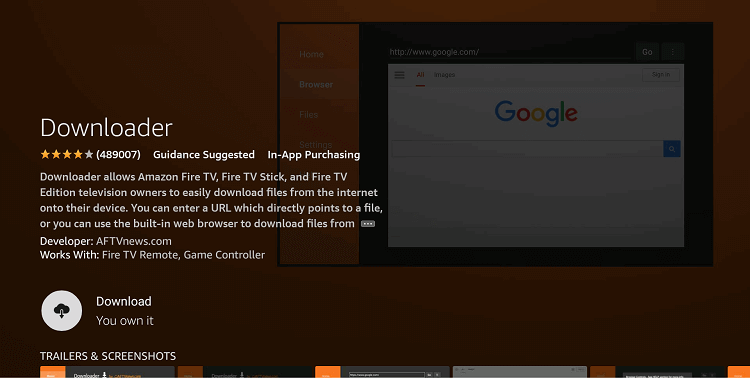 Step 12: Wait until the download is completed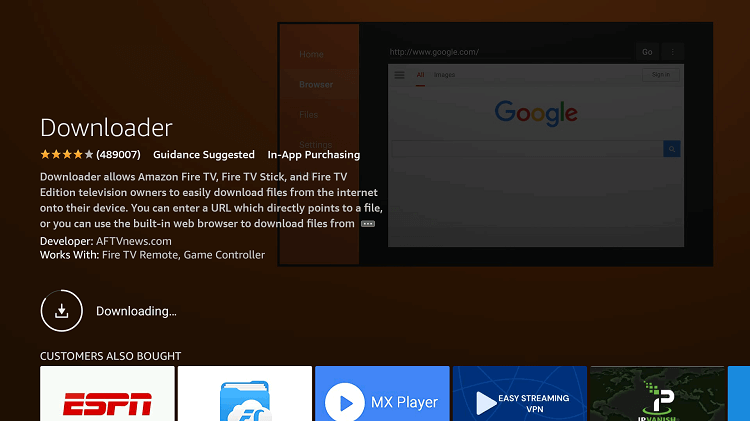 Step 13: Click on Open to run the Downloader app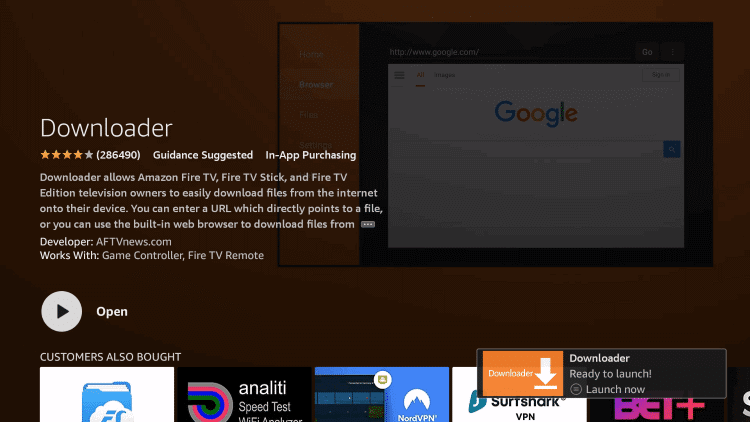 Step 14: Once the downloader opens, click on Allow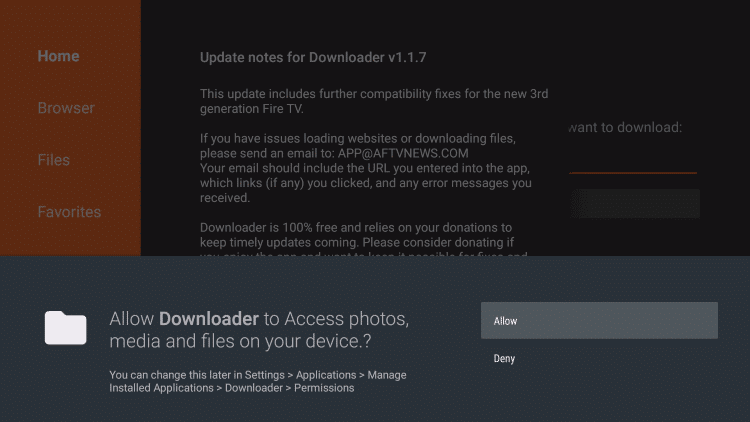 Step 15: A prompt will be displayed, click OK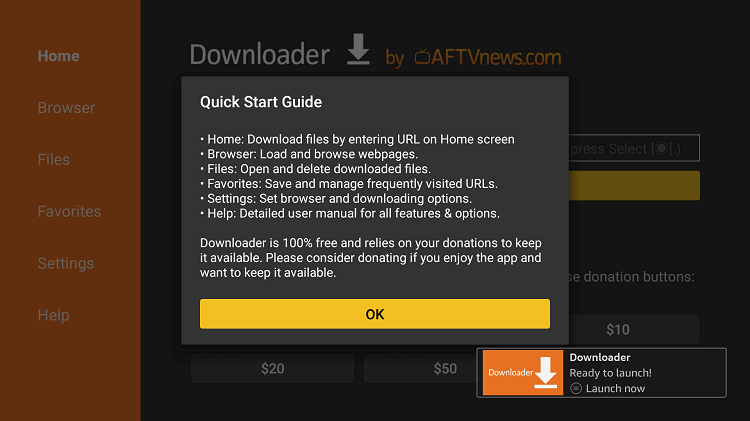 Step 16: By default Home tab would be open with a text box displayed on the right side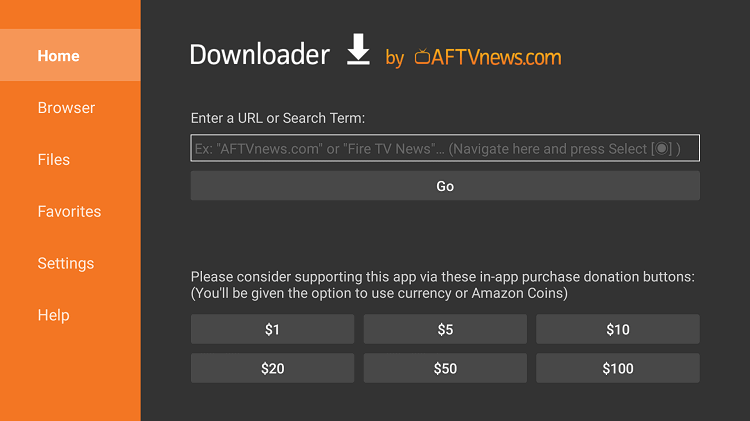 Step 17: Enter this URL bit.ly/setiptv-2021 and click GO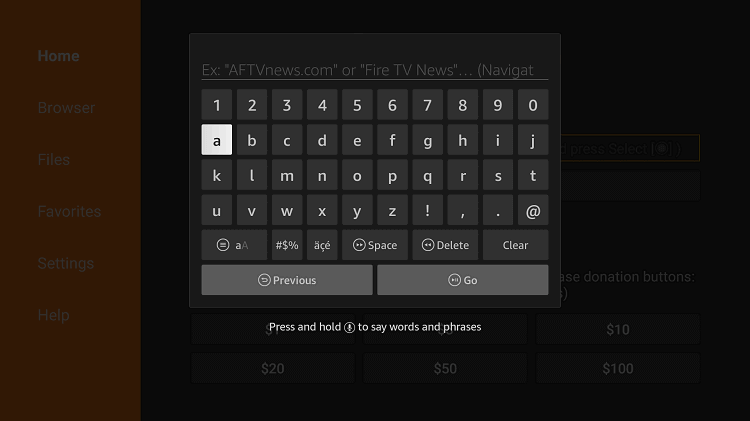 Step 18: The Set TV IPTV APK will start downloading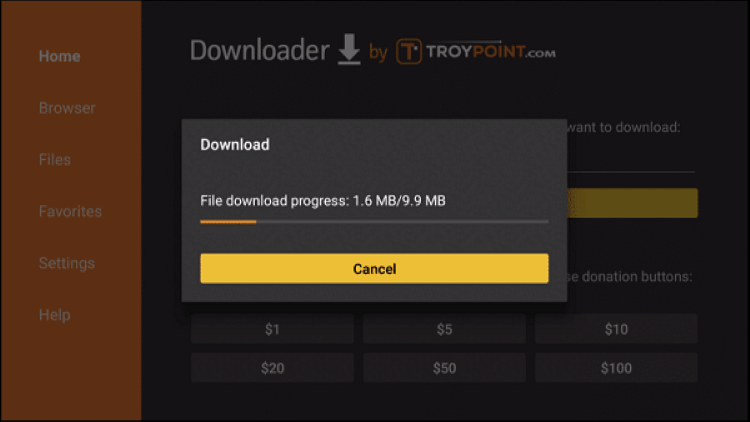 Step 19: Click Install when the download is completed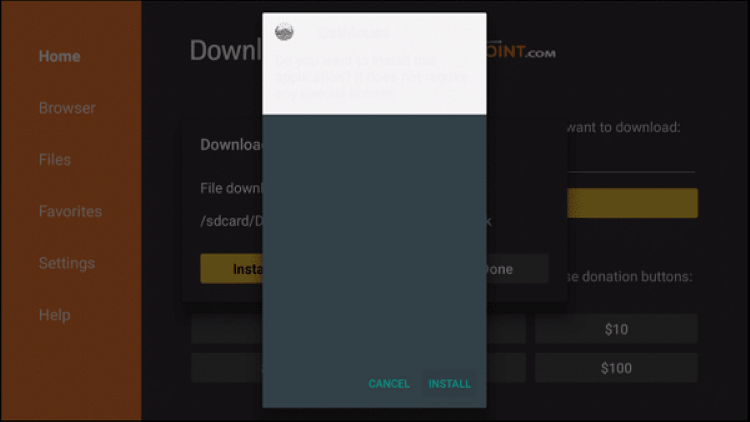 Step 20: Click on Done
You have now successfully installed the Set TV IPTV app on your Fire TV stick
How to Get Started with Set IPTV on Firestick
Once you've installed Set IPTV make sure to run the VPN before launching the app to protect yourself then follow these few steps on how to get around the app.
Step 1: Launch the app on your Firestick device
Step 2: The Log-in Screen will give you two options; either to enter username and password or the pin code. Log-in with the preferred choice
Step 3: You will be navigated to the Set TV home page which will be empty at first but soon will be filled with your recent watches
Step 4: On the bottom of the page five tabs are available that are:
TV – To access live channels
Movies – To access Movies/TV Shows on demand
Catchup – To replay the content that was available a few hours ago
EPG – It is an Electronic Programme Guide to show what is playing on the channels of Set TV
Info – Contain information about the Set TV account
Click on any option you like!
Step 5: You can also click on the Search bar at the top and type in your desired channel
Set TV IPTV Features
Set TV connection offers more than 500 channels that can be broadcasted live on your device from the satellite.
There is a 24-hour free trial period for those who are unsure about whether they want to commit to the paid plan. It has a Spanish monthly plan that shows more than 70 Spanish channels along with 500+ English channels.
In addition to the monthly plans, it also has plans for long durations that are 3 months, 6 months, and 12 months. All the premium plans can work simultaneously on up to 3 devices.
Set IPTV Alternatives
If by any chance you find Set IPTV not working on your FireStick then don't be alarmed because you can download any of the apps mentioned below which are identical to Set IPTV:
Since these are Live TV apps, they only work when you have a VPN installed on your FireStick. There are other best apps for FireStick you should know about as well.
Conclusion
After going through the guide you must be clear on how to install Set TV IPTV on Firestick or any of the Amazon devices, along with some added features and a little headstart on how to access the App.
Enjoy your live TV without the hassle of jumbling up in the cables and cords and huge options to chose from.